Good Evening, Petaluma –
Today marks a significant shift for our nation with Joseph Biden's inauguration as President of the United States. This was notable in many ways, not least of which is the swearing in of Kamala Harris as Vice President. VP Harris' ascension makes her the highest-ranking woman in the history of the United States, the first Black American, and first person of South Asian descent to hold the nation's second highest office.
The theme of the President's speech today was unity, and we can't help but think of the ways we embody that principle right here in our own community. We've said it many times, Petaluma is a special place.
We are proud that our residents, no matter their backgrounds or beliefs, come together time and again to support one another. Here, our pride in our community and desire to help those around us unifies us. We are unified in our passion for making our city the best it can be, in the value we place in honoring our past, and in the integrity with which we face the future. Together, we are strong and we can achieve great things.
In tonight's email we share news of tomorrow's virtual workshop on community race relations and policing policies, updates on the COVID-19 vaccine in Sonoma County, information on schools reopening, ways to support local businesses and our senior citizens, and more. Please enjoy and share with friends. We'll see you back in your inbox next week!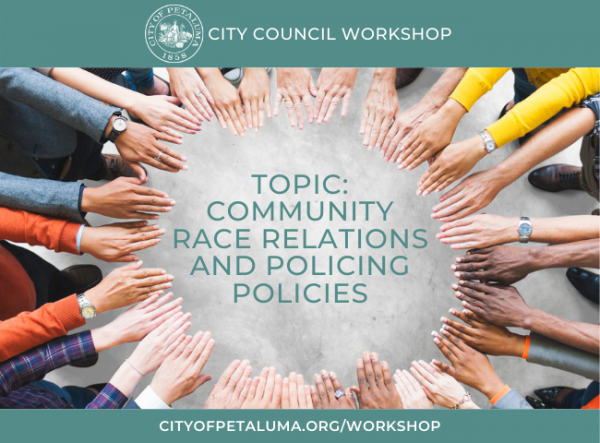 JOIN US TOMORROW FOR AN ESSENTIAL WORKSHOP
To succeed as a prosperous, healthy, and equitable community, it is essential that our City embrace and model diversity, equity, and inclusion in our policies, programs, and services.
Please join us Thursday January 21 at 6pm for a special virtual City Council Workshop on Community Race Relations and Policing Policies. We will share the findings of our recent community survey along with all the information we have gathered over the past 6 months, including a report from our community-led session on inclusivity.
CLICK HERE for information on how to attend.
This workshop is an initial step in a series of efforts by the City to embrace and model diversity, equity, and inclusion. It is an opportunity to bring together the people and concerns that have been shared over the last year and shape future work.
We look forward to seeing you there!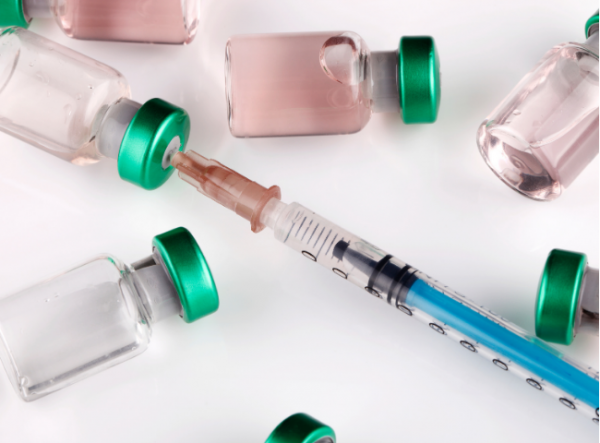 VACCINE UPDATE
A message from the County of Sonoma:
Sonoma County is ramping up vaccination distribution and preparing for mass vaccine clinics. To date, we have vaccinated 20,979 Sonoma County residents.
Sonoma County is currently vaccinating Phase 1a Tier 1, 2 and 3 populations while we prepare to expand to the much larger Phase 1b population group early in February. In the past month, Sonoma County has set up several vaccination clinics and announced new ones for the coming weeks.
Governor Newsom's recent directive opens the vaccine to adults 65 and older. Beginning next month, residents 65 and older will have several options to obtain the vaccine along with others in Phase 1B, Tier 1, dependent on available supply. They should be able to access vaccines through:
Their primary care provider: A patient's provider will be the primary source of obtaining the vaccine
A federally qualified health center: Patients without a primary care provider can obtain the vaccine at health centers
Safeway pharmacy: Sonoma County has partnered with Safeway to provide the vaccine at 11 pharmacies countywide
Mass vaccination clinics: Residents will be able to obtain the vaccine from the newly established mass vaccination sites
CLICK HERE for more information on COVID-19 vaccinations in Sonoma County.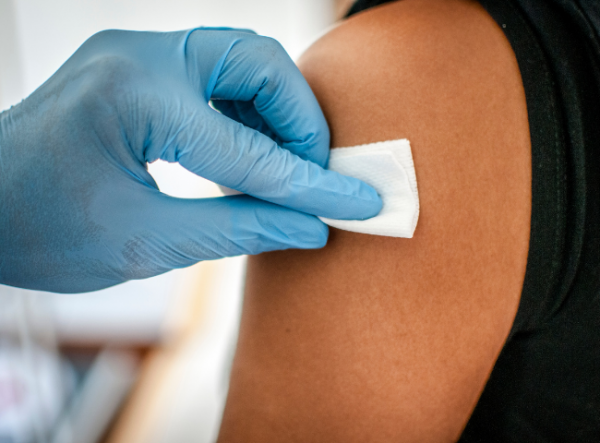 WHAT TO EXPECT AFTER GETTING THE COVID-19 VACCINE
According the CDC, you may have some side effects after receiving the COVID-19 vaccine. These are normal signs that your body is building protection. Before getting the vaccine, you can check the CDC website for more information and to understand what to do if you experience pain or discomfort after receiving the vaccine, including when to seek medical attention.
CLICK HERE to learn more.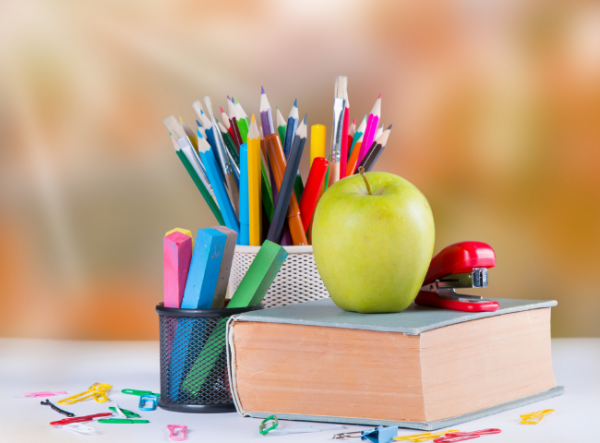 SCHOOL REOPENING UPDATE
The Sonoma County Office of Education put out a statement to clarify the Governor's recommendations about school reopening in his new Safe Schools for All Plan and misunderstandings that many people have that schools will reopen on Feb. 1.
The Governor's reopening dates are aspirational benchmarks and may not be possible given the state of the virus in the county and state, and the fact that the details and funding have yet to be made available.
CLICK HERE for more information from the Sonoma County Office of Education.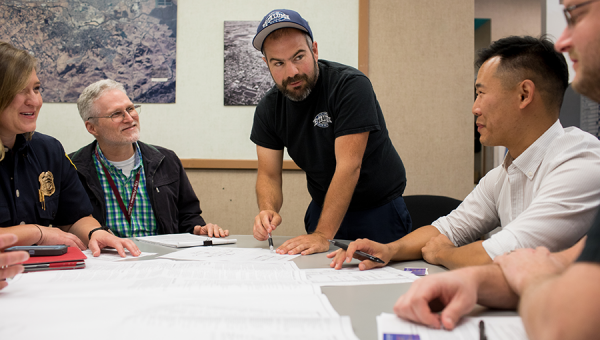 SPECIAL RECRUITMENT: CITY COMMITTEES & COMMISSIONS
Want to make a difference in our community? The City is now accepting applications for unscheduled vacancies on the following Committees and Commissions:
Climate Action Commission
Pedestrian & Bicycle Advisory Committee
Planning Commission
Technology Advisory Committee
Tree Advisory Committee
Youth Commission
Deadline to apply: Monday February 8, 5pm
CLICK HERE to learn more.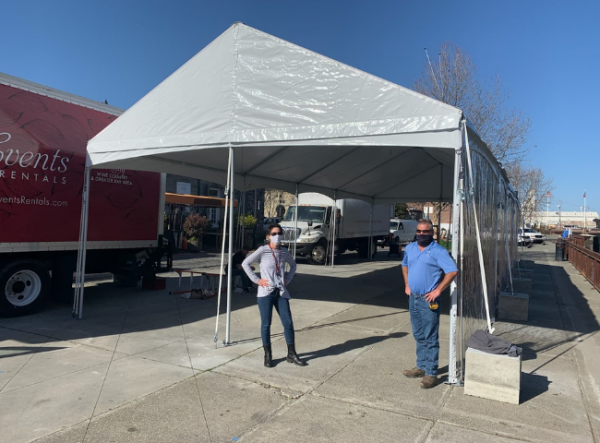 GETTING OUR RESTAURANTS READY
The enactment of the latest Stay-at-Home order is having a significant impact on many of our local businesses. Here at the City, we are working hard during this new round of closures to help businesses prepare to hit the ground running with outdoor operations when restrictions are lifted. Our efforts include procuring tents, permits, and plans for outdoor operations for our local restaurants and other businesses who plan to work outdoors during the winter months.
If you would like help setting your business up for outdoor operations, please contact Nancy Sands:
707-778-4484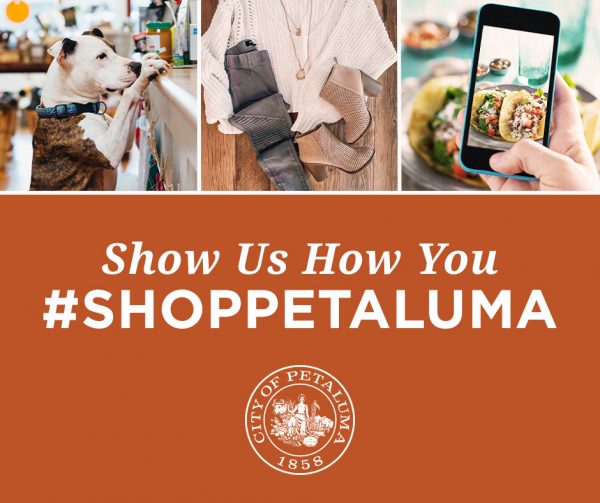 SHARE HOW YOU SUPPORT LOCAL!
What is historically a slow time of year for many of our favorite local shops, restaurants, and service providers is being further impacted by state-mandated COVID-19 closures.
We love our local businesses and have a great new way to show support – share how you #ShopPetaluma! Our goal is to celebrate and support our Petaluma businesses who have worked tirelessly through the pandemic and continue to contribute so much to our community.
To help spread the love around town, post a photo to Facebook or Instagram featuring a Petaluma business with the hashtag #ShopPetaluma. Each week, we will select 10 photos to be featured, including photo credit, in a post on our Facebook and Instagram pages.
If you're not already, please be sure to follow us on Facebook and Instagram.
We can't wait to see how you #ShopPetaluma!
Want to do more? Buy a Shop Petaluma gift card – can be redeemed at over 60 participating businesses around town!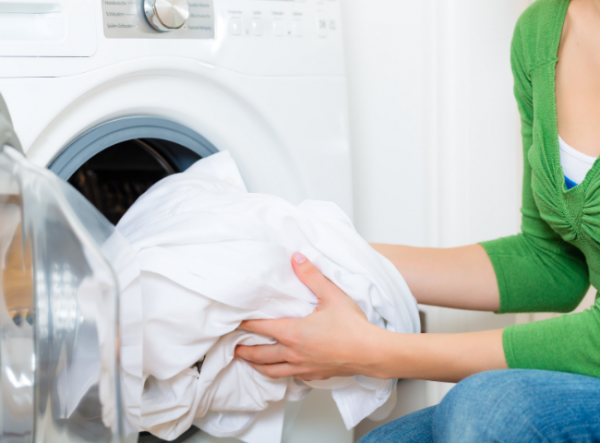 IT'S A DRY YEAR. SAVE WATER WITH US!
Let's work together to save water this year! One simple way: only run full loads of laundry or dishes. Visit SavingWaterPartnership.org for more water saving tips.
CLICK HERE to learn about water conservations from our Public Works & Utilities department.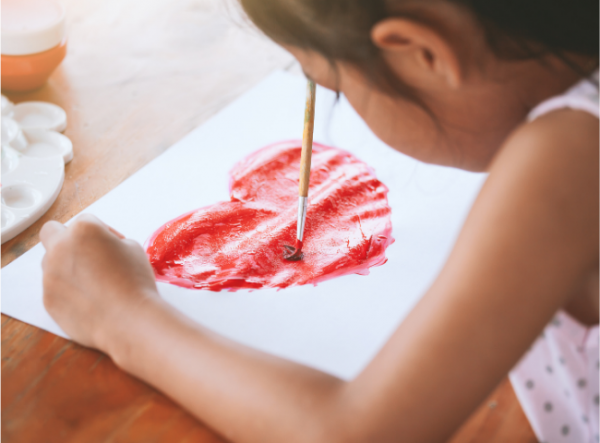 BRIGHTEN A SENIOR'S DAY WITH A HOMEMADE VALENTINE
Eleven years ago, Petaluma People Services Center asked our community to create handmade Valentines they could deliver to those in their Senior Services Program. The little project has grown and now, with your help, they deliver homemade valentines to every senior in southern Sonoma County!
This year is an especially hard one for many seniors living in isolation due to COVID-19. Help brighten their day with a homemade Valentine's Day card! Alternately, you can help by donating toward the purchase of stamps used to mail the cards.
CLICK HERE to learn more.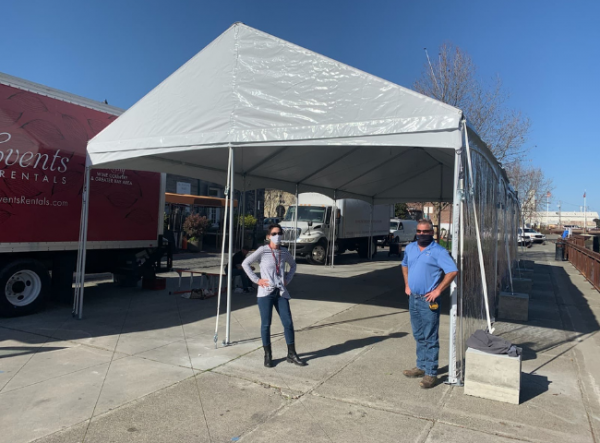 MUST READ BOOKS FROM THE SONOMA COUNTY LIBRARY
Looking for inspiration on what to read? Like many of you, Sonoma County Library staff took shelter and solace between the covers of books in 2020. Here's a list of staff favorites from 2020.
They've also put together a collection of Black history titles for all ages, including books, eBooks, eAudiobooks, and films. These titles were purchased due to a generous donation from the Rotary Club of Rancho Cotati to honor and celebrate Black history and Black authors.
Don't forget to participate in the Winter Reading Challenge and log any minutes you read through January 31 at sonomalibrary.beanstack.org!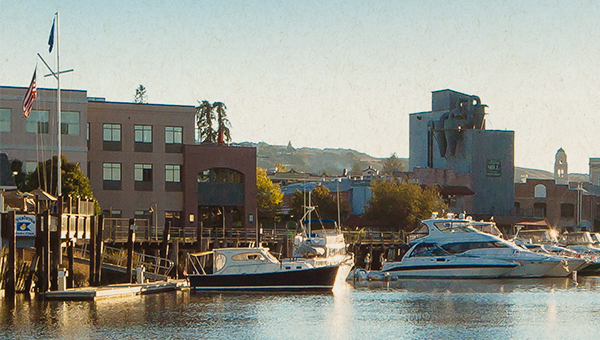 WE'RE HIRING
The City of Petaluma is looking for talented people to join our team! Please click the links below for more information about our open positions. CLICK HERE for a full list of career opportunities.
Part Time Assistant City Attorney
Police Officer (Current Academy Attendees & Graduates)
UPCOMING MEETINGS
The City of Petaluma is hard at work for our community. Please check out our upcoming meetings and click on the links below for more information:
January 20, 7pm – Recreation, Music, and Parks Commission
January 21, 4pm – Airport Operations / Mater Plan Subcommittee
January 21, 6pm – Workshop Meeting of the Petaluma City Council and Petaluma Community Development Successor Agency on Community Race Relations and Policing Policies
January 25, 6:45pm – Meeting of the Petaluma City Council and Petaluma Community Development Successor Agency
January 26, 7pm – Joint Planning Commission & Historic & Cultural Preservation Committee Meeting
January 27, 6:30pm – Regular Joint Transit Advisory and Pedestrian & Bicycle Advisory Subcommittee
January 27, 7pm – Technology Advisory Committee
Check for upcoming meetings, agendas, and how to participate on the City's meeting webpage: https://cityofpetaluma.org/meetings/