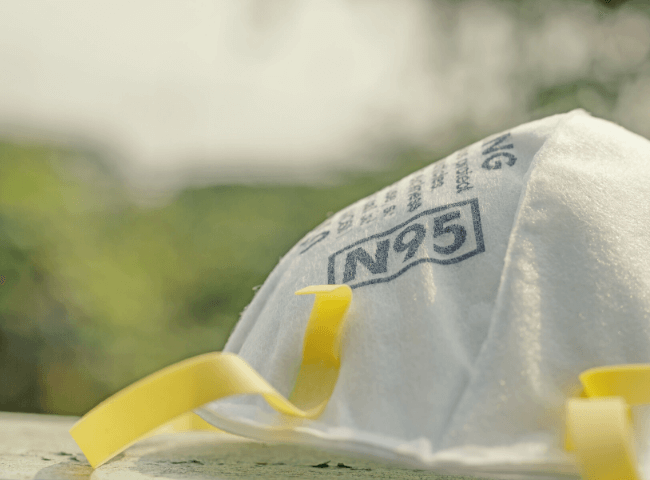 Hello, Petaluma –
We hope this email finds you well. COVID-19 case counts remain high in our region. We urge you to continue to use the precautions we have come to know so well – please wear a mask (n95 or surgical) when in public, get tested, and stay home if you are experiencing symptoms. Thank you for all you've done and are doing to keep our community safe.
In tonight's email, we'll review important COVID-19 information from the County of Sonoma, updates on happenings around our city (including our transition to district elections), and more. Please enjoy, share with friends, and have a lovely evening. We'll see you in your inbox next Wednesday!
COVID-19 UPDATE
Please take a moment to check out these important COVID-19 resources and updates from the County of Sonoma:
Vaccination Clinic
A message from the County of Sonoma:
Beginning this Saturday, there will be large-scale vaccination clinics at the Sonoma County Fairgrounds for the next four weekends, from 9am to 4pm.
Saturday and Sunday, Jan. 29-30, Feb. 5-6, 12-13 and 19-20 from 9am – 4pm.
1350 Bennett Valley Road, Santa Rosa (Brookwood Avenue entrance).
No appointment needed. No proof of citizenship status required.
CLICK HERE for more vaccine information from the County of Sonoma.
Free At-Home COVID-19 Tests Available
Every home in the U.S. is eligible to order 4 free at-⁠home COVID-⁠19 tests. The tests are completely free. Orders will usually ship in 7-12 days.
Order your tests now so you have them when you need them.
CLICK HERE to learn more and place your order today.
Stay Home & Upgrade Face Coverings
Due to the rapid rise of COVID cases surging through the community, on January 10, 2022, Dr. Sundari Mase issued an appeal to residents to stay home as much as possible for the next 30 days and limit interactions with those outside of their immediate household.
Dr. Mase also appealed for residents to upgrade the quality of face coverings to a surgical mask or a KN95, KF94 or N95 mask.
CLICK HERE to learn more.
Do What We Know Works to Help Stop the Spread
Health officials say it is vital to keep doing what we can to minimize new cases and hospitalizations. We know what works.
Increase ventilation.
Stay home if you're sick.
Get tested – health officials strongly recommend getting a rapid test before you attend or host gatherings.
CLICK HERE for the latest COVID-19 information from the County of Sonoma.
INITIAL DISTRICT ELECTION DRAFT MAPS POSTED – PUBLIC INPUT WELCOME
Petaluma is moving to a district election model to ensure that voices from all corners of our community are heard. This is a significant change in how Petalumans will vote for City Council representation — and we need your input to shape the new districts.
The three initial draft maps have been posted (01/24/22) for public input. Click here to view the draft maps.
As you will see, each draft map has Petaluma mapped into six districts of nearly equal population. In our new district election model, residents from each district will vote for one fellow resident to represent them on City Council. The Mayor will continue to be selected with the at-large election system.
All input is welcome – regardless of immigration status or voter eligibility. The next public hearing will be Monday, January 31 where public testimony can be provided.
For more information and the timeline of upcoming events, visit our District Elections webpage.
SAVE WATER NOW, SAVE MONEY YEAR-ROUND
Monthly wastewater rates for residents are based on the average amount of water used during the winter months or actual water usage, whichever is lower.
This means, the water you use this winter will determine your wastewater rate July 2022-June 2023. The more you conserve during the winter, the less your wastewater bill will be throughout the year!
Tell your neighbors and friends to help spread the word.
To learn more, visit: cityofpetaluma.org/billing-water-sewer
CLIMATE ACTION UPDATE
This week, our Climate Action Commission shared the following:
Sonoma County and State Officials are recommending that private well owners test their water for natural contamination due to groundwater levels being lower than normal after two years of drought. The North Coast Regional Water Quality Control Board, Sonoma Water, and Permit Sonoma have partnered to create an online resource for well owners which can be found here for more information.
This year will be important for climate action: As the world picks up speed in its race against climate change, the United Nation has compiled ten key global events in 2022 that will shape critical conversations and influence public policy decisions around one of the most defining issues of our time. The compilation can be found here.
COME JOIN OUR PETALUMA TEAM!
The City of Petaluma is looking for talented people to join our team! Please click the links below for more information about our open positions. CLICK HERE for a full list of career opportunities.
Part Time Airport Ramp Attendant
Police Officer (Current Academy Attendees & Graduates)
Public Safety Dispatcher – Lateral
Have questions about working for the City? Please reach out to [email protected].
UPCOMING MEETINGS
The City of Petaluma is hard at work for our community. Please check out our upcoming meetings and click on the links below for more information:
January 27, 6pm – Public Art Committee
January 31, 6pm – Meeting of the Petaluma City Council and Petaluma Community Development Successor Agency
February 2, 6:30pm – Pedestrian & Bicycle Advisory Committee
February 3, 6pm – Airport Commission
Check for upcoming meetings, agendas, and how to participate on the City's meeting webpage: https://cityofpetaluma.org/meetings/.