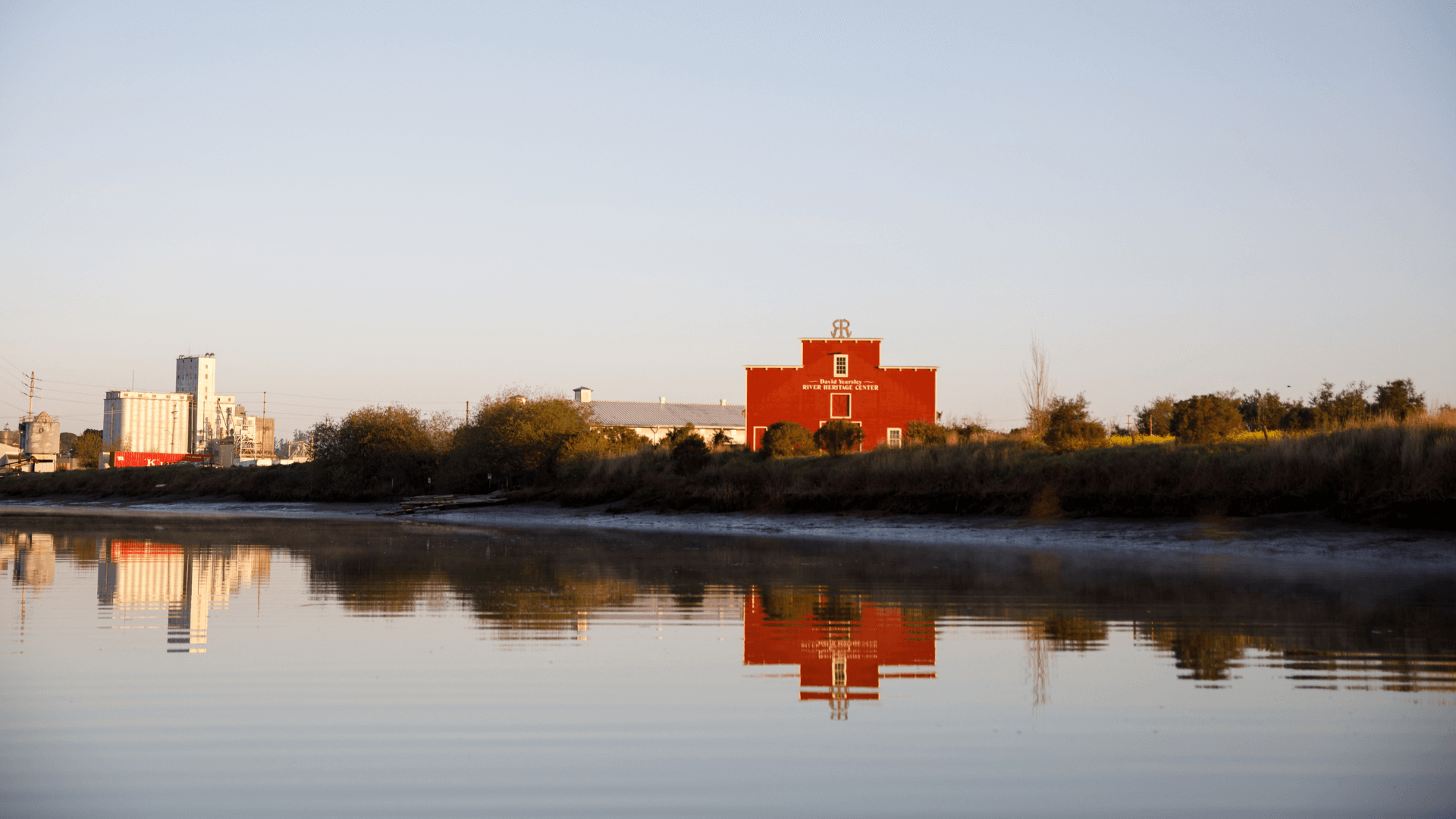 Happy New Year, Petaluma!
Welcome to 2023! We're starting the new year off with a bang as multiple storms make their way through Petaluma. Here at the City, we are fully focused on ensuring the safety of our community during the intense rain and wind over the next few days.
During these storms, please practice caution on the road and take steps to protect yourself and your home. Check out the tips below for more information about staying safe.
This evening, we're sharing resources for heavy rain, water conservation tips, information about the important role our Public Works & Utilities department plays when storms occur, and much more. Please enjoy, share with your friends, and have a wonderful evening. We'll see you in your inbox next Wednesday. 
STAY SAFE DURING THIS WEEK'S STORM
Attention, Petaluma! Several atmospheric river events will bring heavy rains and strong winds to the entire North Bay region through the end of this week. Because our ground is already saturated from last week's rain: 
The storm may cause flash flooding and downed trees.

 

Power outages are likely through early Friday morning.

 

Rapid ponding of water in urban and poor drainage areas is possible.
City staff will be ready to respond to road closures, blocked storm drains, and storm-related debris falling on the streets and sidewalks if needed.
What you can do: 
Stay off the road unless necessary

 

Prepare for power outages tonight and tomorrow

Pick up sandbags from one of the 3 locations around town: Leghorn Park, Prince Park, and the north end of Hopper Street.

The stations are self-serve and open 24/7. Bring your own shovel.

Help decrease potential debris in the road – clear storm drains, take down holiday decorations (they can be easily dislodged by strong wind)

Subscribe to receive emergency Nixle alerts by texting your zip code to 888777

Report roadway flooding, dangerous road conditions, obstructions, fallen power lines, or a person who appears to be in danger due to weather exposure, to the Petaluma Police – 707-762-2727

Report blocked storm drains, culverts, or other non-hazardous flooding to Public Works & Utilities – 707-778-4546. Power outages should be reported directly to PG&E at 1-800-743-5002.

To turn off gas or electricity, call PG&E – 1-800-743-5000
CLICK HERE for tips to help prepare for this week's storm. 
REMEMBER TO TURN OFF YOUR IRRIGATION SYSTEM
With heavy rain anticipated for the next several days, please turn off your irrigation system. If you have questions on how to do so, you can call the Water Conservation line at 707-778-4507.
For additional information on how you can prepare for the heavy rains ahead, see the resources above. 
ARE YOU EMERGENCY READY?
This January, take the time to ensure that you and your loved ones are ready for anything 2023 might hold by updating your emergency kits and reviewing your plans.
Update Your Go Bag 
Be prepared to hit the road at a moment's notice with basic survival necessities that you can grab and go. Create one bag for each member of your household (don't forget your pets!). Click HERE to download the printable checklist. 
DEPARTMENT SPOTLIGHT: PUBLIC WORKS & UTILITIES
Welcome to a new feature designed to help you get to know our City better – the Department Spotlight! Each month we will feature a City department and will explain the unique and important role they play in helping our City run smoothly.
Kicking off 2023 is Public Works & Utilities!
Keeping Petaluma Safe During the Storm 
Did you know while you are busy clearing out gutters and storm drains prior to heavy rains, our Public Works & Utilities staff is busy doing the same citywide? Public Works & Utilities (PW&U) is a City of Petaluma department that oversees various critical elements of our city infrastructure, including roadways, traffic signals, and water systems. Keeping Petaluma safe during storm events like the one we are currently experiencing is an important part of their job.
When heavy rain begins to fall, an important part of flood prevention is to make sure water can flow freely from hillsides to gutters to streams to the Petaluma River and out to the ocean. Free-flowing water = reduced risk of flooding.
CLICK HERE to read more. 
SKATE PARK REVITALIZATION
Help us bring Petaluma skateboarding to the next level! Voice your opinion during our next community workshop, Tuesday, January 17, at 6 PM at Community Center, 320 N. McDowell Blvd! 
GPAC JOB POSTINGS
Shape the future of Petaluma! Apply for the General Plan Advisory Committee and provide guidance on General Plan documents. To apply, visit planpetaluma.org. Applications close on January 15. 
CCB APPLICATION
Looking to be more involved in the community? Interested in joining a Petaluma committee or commission this year? Apply now! Visit cityofpetaluma.org/joiningccbs to learn more about the positions available. 
JOIN OUR PETALUMA TEAM
The City of Petaluma is looking for talented people to join our team! Please click the links below for more information about our open positions. CLICK HERE for a full list of career opportunities.
UPCOMING MEETINGS
The City of Petaluma is hard at work for our community. Please check out our upcoming meetings and click on the links below for more information: