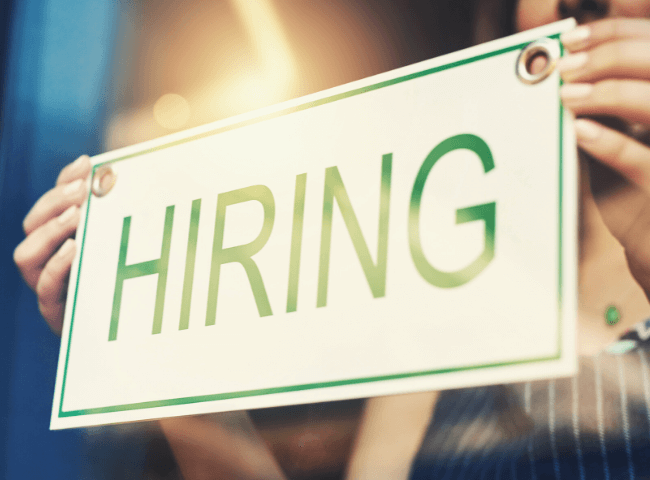 Hello, Petaluma –  
We hope you had a wonderful holiday season and were able to find rest, safe connection, and inspiration to carry you into the New Year. We are so happy to be back in your inboxes this week! 
We've hit the ground running in 2022 with a significant uptick in COVID-19 cases courtesy of the Omicron variant and holiday gatherings. Please read on for information from the County of Sonoma on the variant, masking, vaccinations, and more. Remember, everyone, regardless of vaccination status, must wear a mask in all indoor public settings at this time. Surgical masks or something equivalent are now recommended as most effective. 
Below you'll also find information on our district elections transition, 2022 roadwork, open positions with the City of Petaluma and local companies, and more. Please enjoy, share with friends, and do what you can to keep yourselves and our community safe. We'll see you in your inbox next Wednesday! 
COVID-19 UPDATE
Please take a moment to check out these important COVID-19 resources and updates from the County of Sonoma, the California Department of Public Health (CDPH), and the Centers for Disease Control (CDC): 
Omicron 
The County of Sonoma is seeing an expected surge in cases, especially among the unvaccinated Case rates are expected to keep climbing for the next two to three weeks, fueled by Omicron and holiday gatherings. Local health officials are monitoring hospitalizations closely. COVID-related hospitalizations, an increasingly important barometer, have remained stable and relatively few COVID patients are in local intensive care units.  
Health officials say it is vital to keep doing what we can to minimize new cases and hospitalizations. We know what works.  
Increase ventilation. 

 

Stay home if you're sick. 

 

Get tested 

– health officials strongly recommend getting a rapid test before you attend or host gatherings. 

 
CLICK HERE for the latest COVID-19 information from the County of Sonoma. 
Masking 
"Given how contagious the omicron variant is proving to be, cloth masks are just not as effective in stopping the spread of the virus," said Dr. Sundari Mase, Sonoma County Health Officer. "We recommend that everyone upgrade to a surgical mask or something equivalent." 
While cloth masks can stop large droplets exhaled by an infected person, a surgical mask or other FDA-approved mask are the best options because they also filter smaller aerosols and particles that transmit the COVID-19 virus, said Dr. Sundari Mase, Sonoma County Health Officer. 
The best masks for preventing COVID-19 include the N95, KN95 and




KF94, according to an update on Tuesday by the state. If you don't




have access to one of these masks, wear a surgical mask or a surgical




mask with a cloth mask on top.

 

If you choose a fabric mask, opt for one with three or more cloth




layers.

 
No matter what kind of mask you wear, check the fit by avoiding gaps




above the nose or on the sides.

 
Last week, Sonoma County today joined four other Bay Area counties in rescinding exemptions to local public health orders that allowed stable groups of fully vaccinated people to remove their masks indoors in some workplaces, gyms, churches and other public settings. 
Everyone, regardless of vaccination status, must wear a mask in all indoor public settings. 
Vaccine & Boosters 
Dr. Sundari Mase, Sonoma County's Public Health Officer, reiterates that it is important to remember that being fully vaccinated and boosted means you are still protected against 
the worst outcomes of COVID — hospitalization and death, even against the Omicron variant. Eligible residents need to get boosted to be fully protected against Omicron. Immunity starts to wane six months after the first two doses. 
Health officials warn that the unvaccinated are putting themselves and others at risk by choosing not to get vaccinated. Dr. Mase also urges everyone to get a flu shot. 
CLICK HERE to learn more about vaccinations and how to make an appointment. 
Testing 
Per the County of Sonoma, demand for testing after the holidays is making it difficult to get tested at a site or to obtain at-home tests. Officials recognize how frustrating this can be, especially for parents as children return to school, and urge patience. The county is working to increase the availability of testing, both PCR and antigen, and the state and federal governments hope to supply more free at-home tests soon. The state is sending at-home test kits directly to the Sonoma County Office of Education for distribution. Health officials don't want people with symptoms standing in long lines for a test. They suggest they stay home and try to schedule a test. 
CLICK HERE to learn more and find a testing site near you. 
WHAT IN THE WORLD ARE DISTRICT ELECTIONS? JOIN US SATURDAY TO LEARN MORE
Wondering what Petaluma's upcoming transition to District Elections is all about? This is a significant change in how Petalumans will vote for city council representation — and we need your input to shape the new districts. 
Join us for a virtual open house this Saturday, January 8, to ask questions about the transition and learn how to use our online mapping tool and complete our community of interest form. 
When: Saturday, January 8, 10am-12pm 
Where: ZOOM – CLICK HERE to join 
Visit cityofpetaluma.org/districtelections to learn more. While you're there, use our online mapping tool to tell us where you think the new district lines should be and fill out a community of interest form to help us better understand our community. Printed maps and forms are also available at the Petaluma Community Center and City Hall.  
Thanks for working together with us to ensure all voices in our community are heard! 
RAIN BOOTS ON. SPRINKLERS OFF.
With lower temperatures and occasional rain, plants do not require as much water during fall and winter months. We ask that you turn off your irrigation and water only when needed. 
Please be mindful that the restricted watering schedule is still in place – please only water (if needed) during these times: Tuesday and Saturday overnight 7pm-8am. 
Learn more: cityofpetaluma.org/savewater 
CLIMATE ACTION UPDATE
This week, our Climate Action Commission shared the following: 
It's a new year for composting as regulations found in SB 1383 took effect as of January 1, 2022. SB 1383 is a statewide effort to reduce emissions of organic waste in landfills. Landfills are the third largest source of methane in California and organic waste in landfills emit 20% of the state's methane, a climate super pollutant 84 times more potent than carbon dioxide. SB 1383 targets a 50% reduction of organic waste disposal by 2020 and 75% by 2025. Find out more about SB 1383 and how it affects you HERE.
Why is Petaluma so Cool? Join the Cool Petaluma Community Kickoff Party to find out! Cool Petaluma will host a fun-filled hour of community building on Wednesday, January 12 from 6-7 p.m. on Zoom, as they lay out their plan for the year ahead. Invite your friends and neighbors – everyone welcome! Climate action has never been so rewarding! RSVP for the event here: https://www.coolpetaluma.org/kickoff 
WHAT'S AHEAD FOR PETALUMA ROADWORK IN 2022?
2022 promises to be an exciting year for Petaluma's roads and paths! We can't wait to embark on a variety of new roadway projects throughout our city, including upgrades and improvements to major streets like Petaluma Boulevard South and McDowell Blvd.  
Our 2021/2022 road projects, made possible in large part by your votes to pass Measure U (thank you!), will address safety and accessibility for all road users (pedestrians, bicyclists and motorists). We are also completing preemptive work that will help keep streets and trails from degrading to the point of needing full reconstruction in the future. 
CLICK HERE to view a recent article from the Argus Courier outlining our plans in greater detail. Stay tuned to our Community Update newsletter and social media channels for more information. Happy trails! 
STRUGGLING TO PAY RENT? HELP IS AVAILABLE
Are you struggling to pay rent due to the financial impact of the COVID-19 pandemic, or do you know someone who is? If you live within Petaluma city limits, COTS' Rental Assistance program may be able to help! COTS can offer graduated rental and PG&E assistance, along with case management services, to households that can show that they have been financially impacted by the pandemic. Our friendly Rental Assistance Specialist, Kristen Holmes, is happy to answer your questions. And if our program can't assist you, Kristen will offer you resources for programs that may be more appropriate for your needs. 
If you think this program might be able to help you, please contact Kristen at 707.765.6530 x101 or [email protected].  
CLICK HERE to learn more. 
NOW HIRING IN PETALUMA
Petaluma is home to an amazing array of shops, restaurants, service providers, brands, and manufacturers. Check in with us each week for a list of featured jobs with local companies. 
Looking for work? Check out: 
Petaluma Visitors Program 
If your company is hiring and you'd like to advertise with us free of charge, please email [email protected] with a link to your jobs page. Info received by Tuesday will be included in that week's Community Update email and social media posts.  
JOIN OUR PETALUMA TEAM!
The City of Petaluma is looking for talented people to join our team! Please click the links below for more information about our open positions. CLICK HERE for a full list of career opportunities. 
Communications Program Manager 
Deputy Chief Building Official 
Police Officer (Current Academy Attendees & Graduates) 
Public Safety Dispatcher – Lateral 
UPCOMING MEETINGS
The City of Petaluma is hard at work for our community. Please check out our upcoming meetings and click on the links below for more information: 
January 5, 6:30pm – Pedestrian & Bicycle Advisory Committee 
January 6, 6pm – Airport Commission 
January 11, 4pm – Historic and Cultural Preservation Committee 
January 11, 6:30pm – Youth Commission 
January 11, 7pm – Planning Commission 
January 12, 7pm – Technology Advisory Committee 
January 13, 8:30am – Senior Advisory Committee 
January 13, 6:30pm – Climate Action Commission 
Check for upcoming meetings, agendas, and how to participate on the City's meeting webpage: https://cityofpetaluma.org/meetings/