Good Evening, Petaluma –
Welcome to our first Community Update of 2021! We hope you all enjoyed the holiday season safely, finding new and creative ways to connect with those you love. As we kick off the new year, we look forward to connecting with you, our beloved community, in new ways. Here at the City, we are hard at work finding ways to better serve each member of our community through new and improved services, initiatives, and activities. This is a great year to be a Petaluman!
In tonight's email, we'll review updates on the Stay at Home Order and the COVID-19 vaccine in Sonoma County, share resources for small businesses and personal emotional health, take a look at some noteworthy Petaluma news, and more.
Please enjoy, share with friends, and continue connecting safely as we venture into 2021. We'll see you in your inbox next Wednesday!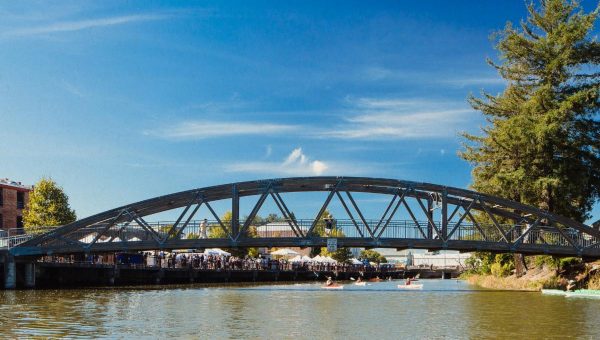 CLIMATE EMERGENCY FRAMEWORK DRAFTED
The City and our Climate Action Commission are excited to announce the development of a draft Climate Emergency Framework that will guide future City efforts in addressing climate change.
The Framework is the result of a year of focused effort by the Climate Action Commission with robust involvement from the community and city staff. The Commission surveyed over 1,000 people to gather feedback for the guiding document, which will serve as a foundation for the development of a Climate Action Plan.
Now that the Commission approved the draft document, it will be presented and discussed at a joint meeting of the City Council and Commission on January 11, 2021. To review the document, visit the City Meetings page.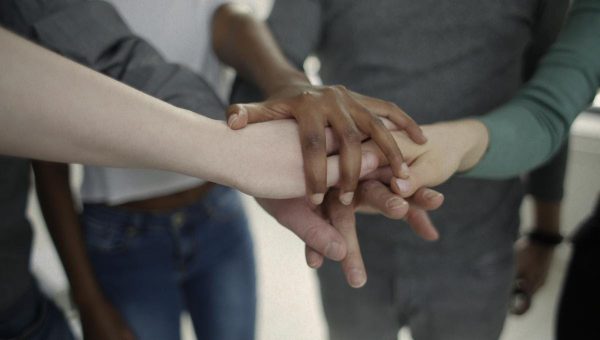 PLEASE SHARE YOUR THOUGHTS ON INCLUSIVITY IN PETALUMA
To succeed as a prosperous, healthy, and equitable community, it is essential that our City embrace and model diversity, equity, and inclusion in our policies, programs, and services. To this end, we would like to know your experiences with the City of Petaluma and our Police Department and, specifically, what actions we can take to advance racial equity and inclusion within our City.
Please take a moment to share your thoughts and encourage your friends, neighbors, and colleagues to participate. The survey will be open through January 8, 2021.
CLICK HERE to take the survey in English.
HAZ CLIC AQUI para hacer la encuesta en español.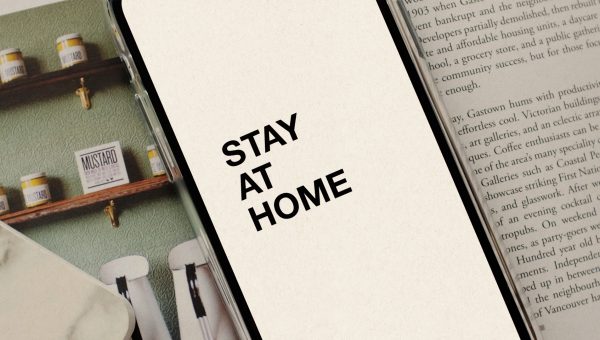 STAY HOME ORDER UPDATE
A message from the County of Sonoma:
While the Bay Area's ICU capacity remains below 15 percent, the region will continue to operate under a Stay-Home Order. The current order is due to expire on Jan. 9, but Bay Area public health officials do not expect the ICU capacity to rise above 15 percent by then.
Sonoma County Public Health anticipates that the state will extend the Stay-at-Home Order to last several weeks past Jan. 9, especially if we see a surge in cases and hospitalizations as a result of the holidays. As a reminder, once the Stay-at-Home Order is lifted, Sonoma County will still be in the most restrictive purple tier of the Roadmap to Reopening due to widespread COVID cases in the county.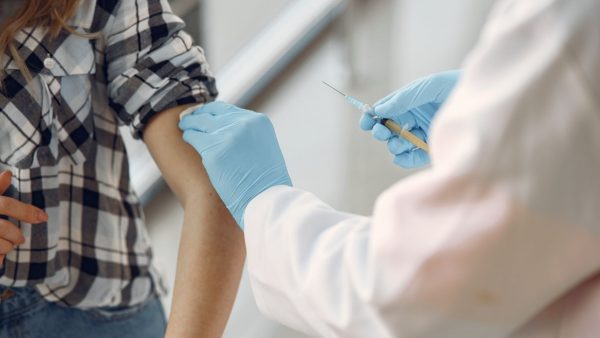 VACCINE UPDATE
Per the County of Sonoma, the County has received a total of 6 boxes of 5,850 doses of the Pfizer vaccine as well as 8,800 doses of the moderna vaccine.
Because the supply of COVID-19 vaccine in the United States is limited at first, the CDC is providing recommendations to federal, state, and local governments about who should be vaccinated first. The CDC's recommendations are based on recommendations from the Advisory Committee on Immunization Practices (ACIP), an independent panel of medical and public health experts.
The County of Sonoma has created a website where the public can find out more detailed information about the vaccination rollout, safety, and how the vaccine is being disseminated in Sonoma County.
CLICK HERE to learn more.
Persons at risk of exposure to Covid-19 through their work in direct health care or long-term care settings, have been prioritized in the Phase 1 distribution plan. CLICK HERE to learn more about the phases of distribution.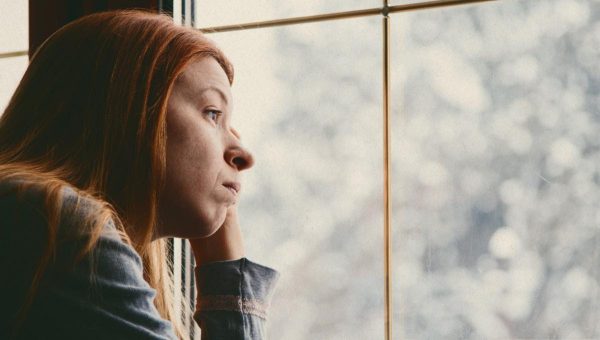 FEELING DOWN? EMOTIONAL SUPPORT IS AVAILABLE
The past year has been a lot to handle. It is not uncommon for people to find themselves struggling emotionally with feelings of depression, anxiety, and isolation. Our community cares and help is available. If you, or someone you know, is struggling, please check out the resources below.
Counseling through PPSC
Petaluma People Services Center offers counseling services to support our community through life's challenges. They work with a wide range of concerns including: anxiety, depression, stress, relationship issues, drug and alcohol use, parenting difficulties, school issues, recovery from trauma, grief and loss, and life transitions. They welcome members of the LGBTQIA+ community.
CLICK HERE to learn more.
Sonoma County Warm Line
Call 707-565-2652 for free and private support if you or someone you know is experiencing emotional stress and anxiety during COVID-19. warm line is available seven days a week from 10 a.m. to 7 p.m. Service in Spanish is also available as well as telephone interpretation for other languages.
CLICK HERE for more information on managing your emotional and mental health from the County of Sonoma.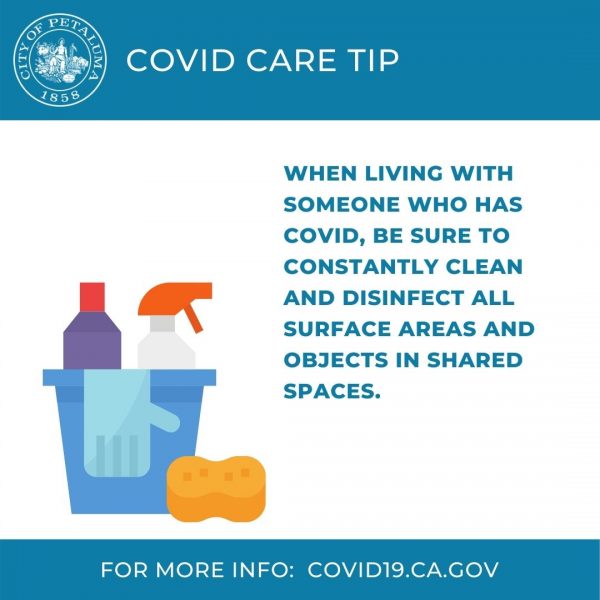 LIVING WITH SOMEONE WHO HAS COVID
A message from the County of Sonoma:
COVID-19 spreads from person to person, so it's important to clean when sharing a home with a sick family member. Use soap and water, household cleaning sprays, and wipes according to the label instructions.
CLICK HERE for information on what to do if you live in the same household, or have had close contact, with someone with COVID-19.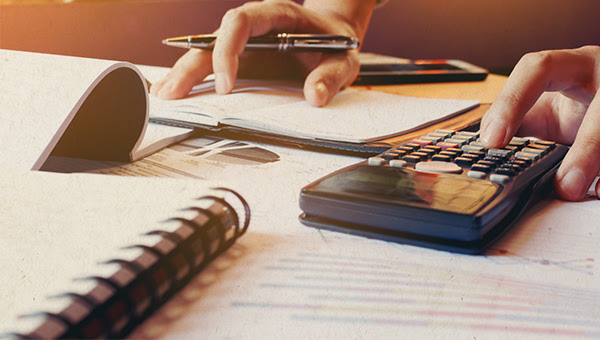 SMALL BUSINESS GRANT
COVID-19 has been especially challenging for many of our local businesses. The State of California has allocated $500 million for a COVID-19 Relief Grant for Small Businesses. Grants of up to $25,000 will be distributed to underserved micro and small businesses throughout the state.
The deadline to apply is January 13, 2021 at 11:59 p.m.
There will be two rounds of applications. However, one complete application will qualify applicants to be considered for both rounds. The Round 2 timeline has not been announced.
CLICK HERE for information on eligibility, requirements, necessary application documents, and how to apply.
The Napa-Sonoma Small Business Development Center is providing Grant Webinars to discuss eligibility requirements, what the funding can be used for, required application documents, and who to contact for assistance.
CLICK HERE for a list of webinar dates and times.

PLAY IT SAFE AT THE PLAYGROUND
We want to remind our community that while playgrounds remain open, all users must adhere to the posted California Department of Public Health Play It Safe Rules.
Rules include everyone 2 years and older wearing a mask, maintaining physical distancing to the best extent possible, and washing/sanitizing hands before and after use.
Questions? Contact Parks and Recreation staff at 707-778-4380 or [email protected]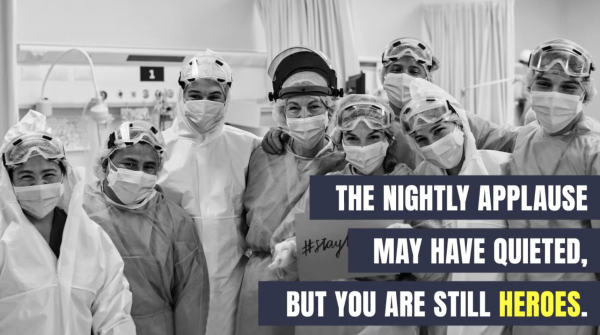 THANK YOU, HEALTHCARE WORKERS!
Months later and into a New Year, we still need our healthcare workers and appreciate that they continue to show up and care.
CLICK HERE for an appreciation video from California Public Health.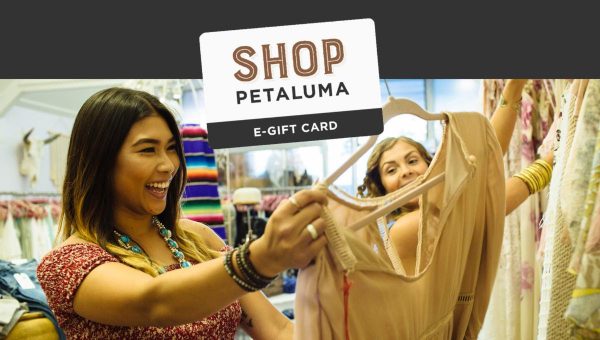 SHOP PETALUMA UPDATE
Thank you to all our community members who came together to support the Shop Petaluma gift card program over the holidays. Over 650 gift cards were purchased totaling $22,750 – that's nearly $23K kept local this holiday season!
The Shop Petaluma gift card program is going strong with over 60 local shops, restaurants, salons, and service providers participating! Keep Shop Petaluma in mind the next time you are looking for a gift. It's a great way to support local business!
CLICK HERE to purchase a Shop Petaluma gift card today!
Want your business to be part of the program? It's easy and free! CLICK HERE to learn more.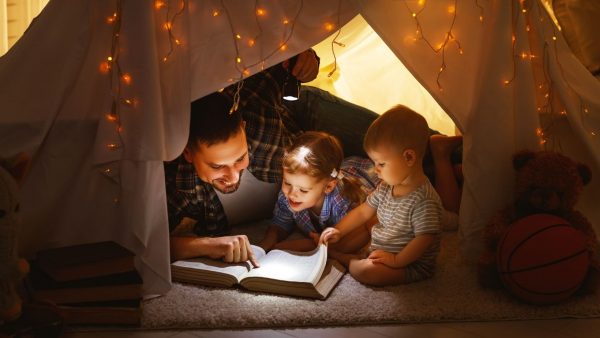 WINTER READING PROGRAMS FOR THE WHOLE FAMILY
2021 Winter Reading Challenge
Jump into the 2021 Winter Reading Challenge and help Sonoma County read ONE MILLION minutes by January 31! All ages are invited to read at least 600 minutes to complete the challenge. That's just 20 minutes a day!
Sign up at sonomalibrary.beanstack.org or in the Beanstack app. Paper logs are available through Curbside Pickup, or download and print from home.
Mock Caldecott Contest
Each January, Sonoma County Library hosts a Mock Caldecott contest to give picture book lovers in our community the chance to participate in the fun of voting for their favorite illustrated books. For the 2021 contest, they have changed their structure to help people read and enjoy the books from home.
Hear their children's librarians perform read alouds of the Mock Caldecott nominee titles and vote for your favorites at sonomalibrary.beanstack.org through January 21.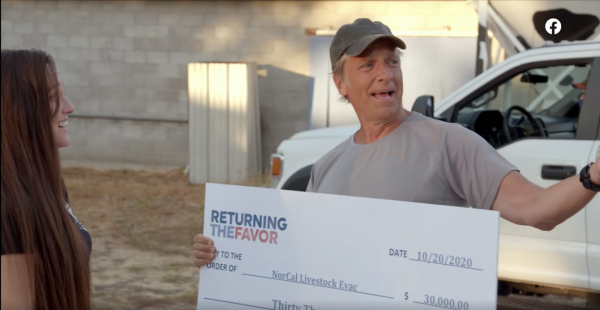 FAIRGROUNDS FEATURED ON "RETURNING THE FAVOR" WITH MIKE ROWE
We are finally able to share a secret! Our Fairgrounds is featured on an episode of "Returning the Favor" with Mike Rowe, which honored Shelina Moreda and the Nor Cal Livestock Evac team.
CLICK HERE to watch.
Over the past three years, the Sonoma-Marin Fairgrounds has served as an evacuation center for both people, and animals, a total of 5 times. Nearly 1700 animals/livestock have been cared for on their grounds during that time by 10 staff and 187 volunteers.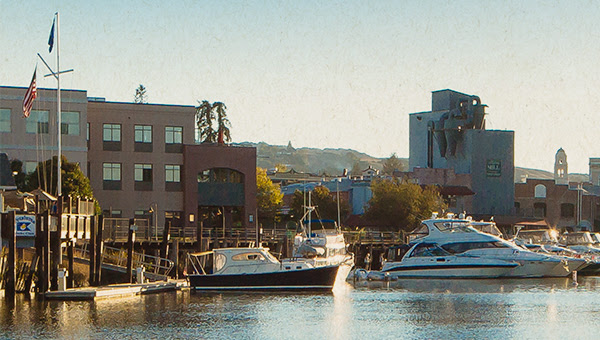 WE'RE HIRING
The City of Petaluma is looking for talented people to join our team! Please click the links below for more information about our open positions. CLICK HERE for a full list of career opportunities.
Associate/Senior Civil Engineer
Police Officer (Current Academy Attendees & Graduates)
UPCOMING MEETINGS
The City of Petaluma is hard at work for our community. Please check out our upcoming meetings and click on the links below for more information:
January 6, 6:30pm – Pedestrian & Bicycle Advisory Committee
January 7, 4pm – Transit Advisory Committee
January 7, 6pm – Airport Commission
January 11, 6pm – Special Joint Meeting of the Petaluma City Council/Petaluma Community Development Successor Agency and the Climate Action Committee
January 12, 6:30pm – Youth Commission
January 13, 6:30pm – Regular Joint Transit Advisory and Pedestrian & Bicycle Advisory Subcommittee
January 14, 8:30am – Senior Advisory Committee
Check for upcoming meetings, agendas, and how to participate on the City's meeting webpage: https://cityofpetaluma.org/meetings/