Good Evening, Petaluma –
We hope you had a wonderful, warm weekend. We are kicking off the week with some changes to our newly reopened businesses and activities. Effective today, the State has announced increased restrictions on businesses due to the rising number of coronavirus cases. While we understand the reintroduction of closures can bring about a mix of emotions, we would like to commend our community for all the hard work you are doing to keep yourselves and your neighbors safe. We are in this together, and we will get through it together! #PetalumaProud
In tonight's email, we'll review the new restrictions and what they mean for you. We'll also share an interview with Sonoma County Public Health Officer, Dr. Mase, in which she addresses the recent spike in local cases, share some important gas safety tips from PG&E, and more.
Please enjoy, share with friends, have a lovely evening – and wear your face covering when necessary!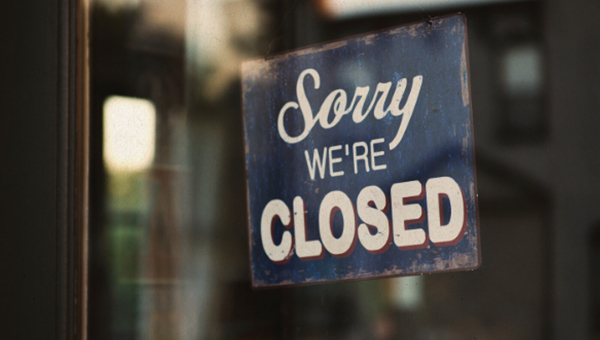 NEW BUSINESS RESTRICTIONS
A message from the State of California:
California is monitoring COVID-19 closely in each local community and keeping the public informed. We're teaming up with counties to fight it with every tool we have: current local data, testing, contact tracing, infection control, emergency supplies, containment measures, and more.
Counties should be ready to restore limitations if outbreaks increase. The State Public Health Officer may take action if needed.
Effective July 13, 2020, ALL counties must close indoor operations in these sectors:
Dine-in restaurants
Wineries and tasting rooms
Movie theaters
Family entertainment centers (for example: bowling alleys, miniature golf, batting cages, and arcades)
Zoos and museums
Cardrooms
Additionally, bars, brewpubs, breweries, and pubs must close all operations, both indoor and outdoor statewide.
Counties that have remained on the County Monitoring List for three (3) consecutive days will be required to shut down the following industries or activities unless they can be modified to operate outside or by pick-up. Sonoma County now falls into this category.
Fitness centers
Worship services
Protests
Offices for non-essential sectors
Personal care services, like nail salons, body waxing, and tattoo parlors
Hair salons and barbershops
Malls
CLICK HERE for more information from the State of California.
CLICK HERE for more information from the California Department of Public Health, including guidance on essential workers.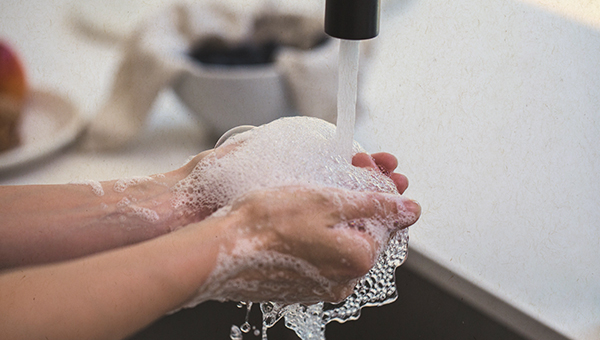 SO, WHAT NOW?
It might feel a bit strange for activities to be further restricted when we believed we are on the road to full reopening. Here's what you can do to navigate this new wave of closures and keep our community safe:
Do not engage in gatherings with other residents living outside of your household.
When you go out, stay at least 6 feet away from anyone not living in your house.
Wear a face covering in any public space.
Wash your hands often.
If you feel sick, stay home and call your doctor.
Get tested (CLICK HERE for more information)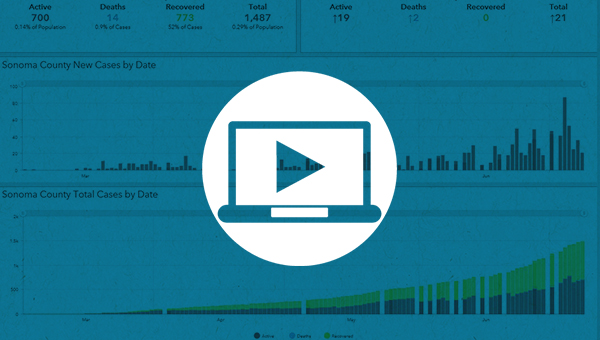 DR. MASE ADDRESSES CASE SPIKE
In an interview with KSRO last week, Dr. Sundari Mase, Sonoma County's Public Health Officer, discussed the recent spike in local COVID-19 cases, senior care facilities, and face covering requirements. CLICK HERE to listen to the full interview.
Dr. Mase also provides daily updates at 3:30pm via County of Sonoma Facebook Videos. A Spanish briefing follows at 4:00pm. View recorded daily briefings without having to log-in HERE.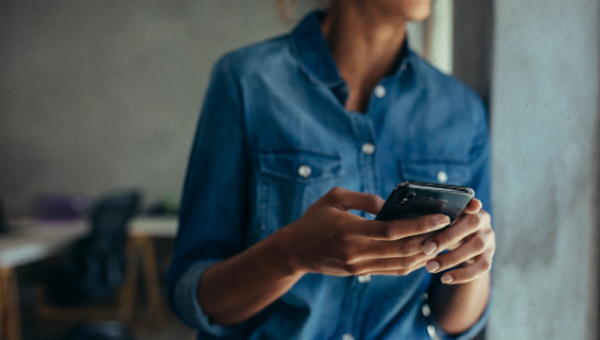 FEELING EMOTIONALLY UNEASY? HELP IS AVAILABLE!
Emotional Support is available to everyone in the community during the coronavirus pandemic. ​Call the Warm Line at (707) 565-2652 for free and private support, seven days a week, from 10am to 7pm. Service in Spanish is also available as well as telephone interpretation for other languages.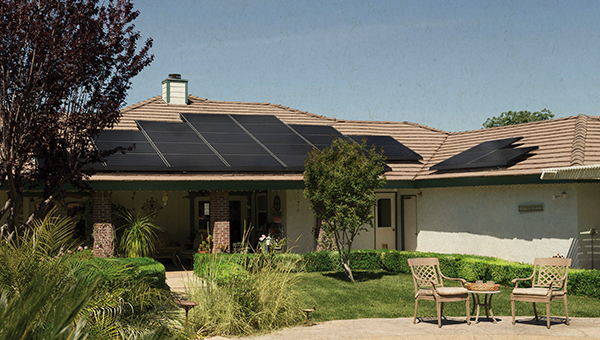 RATE REDUCTION FOR SONOMA COUNTY ENERGY INDEPENDENCE
Big changes are happening with SCEIP! On Tuesday, the Board of Supervisors approved an interest rate reduction for the Sonoma County Energy Independence Program to 5.99%! This makes it even easier for property owners to complete their energy efficiency, water conservation, solar, seismic, and wildfire safety improvements on their building. Financing is available for residential and commercial, including agricultural and multi-family buildings. Applicants can choose from over 100 types of improvements.
It can be overwhelming for property owners to find ways to pay for solar, battery backup, roofing, windows, siding, ventilation, and more. The Energy Independence Program does not do credit checks or have income qualifications for our financing program. The debt stays with the property and is paid back through the owner's property tax bill. Our financing option is even better for applicants with our lower interest rate of 5.99% and an easy application process.
CLICK HERE to learn more and apply.

GAS SAFETY TIPS FOR DIGGING & PLANTING THIS SUMMER FROM PG&E
Working in your garden? Planting a tree? Installing sprinklers? You may be digging close to underground utility lines connecting to your home. Contact 811 to have your underground lines marked before the project begins. Keep these tips from PG&E from in mind:
Visit org or call 811 at least two working days before you dig and plant. The date of notification does not count as part of the two working-day notice. For example: If excavation will begin on Friday, you or your excavator must call no later than Tuesday. 811 is a FREE service.
Get marked. Leave all colored flags, stakes, or paint marking underground lines in place until you finish digging. These markers, placed by utility companies, are valid for 28 days.
Dig safely. Use hand digging tools at all times when working within 24 inches of the outside edge of any underground lines.
Spot a Natural Gas Leak
Natural gas pipeline leaks can occur due to careless or unsafe excavation and may lead to evacuations, natural gas service outages, fire, property damage, or serious injury.
Smell: Smelling a "rotten egg" odor may be an indication of a gas leak due to the odorant we add for your safety.
Sound: Listen for hissing, whistling, or roaring sounds coming from underground or gas appliances.
Sight: Look for dirt spraying into the air, bubbling in a pond or creek, and dead/dying vegetation in an otherwise moist area.
CLICK HERE to learn more.
Respond to a Gas Leak
If you damage an underground facility or suspect a gas leak:
Alert others and move to an upwind location.
Do not attempt to cut off the flow of gas—don't squeeze or try to tie off the pipeline and stay away from pipeline valves.
Call 911 to notify first responders.
Contact PG&E at 1-800-743-5000.
CLICK HERE to learn more.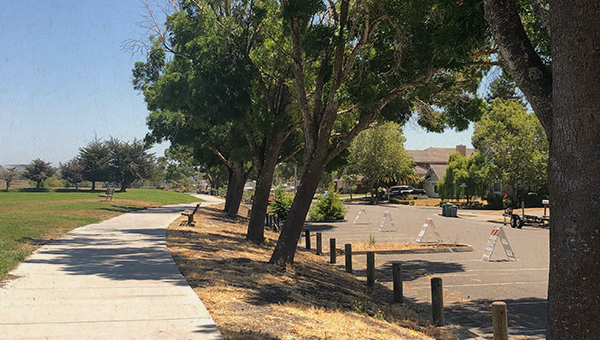 TREE REMOVAL NOTICE
We are saddened to share the news that approximately two dozen beloved ash trees along Wiseman Park Trail are suffering from a fungal disease known as anthracnose. Due to the risk, these trees pose a threat to public safety and property and are scheduled to be removed starting today, Monday, July 13th, 2020.
We understand how cherished these trees are by our community, and want to stress our commitment to planting new trees along this popular trail.
Petaluma's Tree Advisory Committee will be discussing re-planting plans this Wednesday, July 15, at 3:30pm. You can find out how to attend this virtual meeting, as well as more information about the Tree Advisory Committee in general, by visiting cityofpetaluma.org/tree-advisory-committee.
We appreciate your understanding and look forward to working with our community to ensure our parks remain safe to enjoy by all.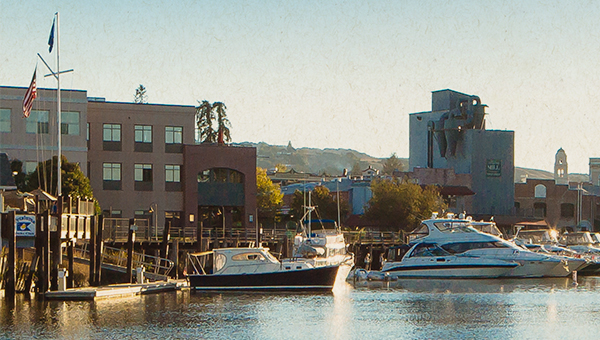 WE'RE HIRING!
The City of Petaluma is looking for talented people to join our team! Please click the links below for more information about our open positions. CLICK HERE for a full list of career opportunities.
Assistant Director of Public Works and Utilities
Associate/Senior Civil Engineer
Police Officer (Current Academy Attendees & Graduates)
Public Safety Dispatcher – Lateral
UPCOMING CITY MEETINGS
The City of Petaluma is hard at work for our community. Please check out our upcoming meetings and click on the links below for more information:
Check for upcoming meetings, agendas, and how to participate on the City's meeting webpage: https://cityofpetaluma.org/meetings/