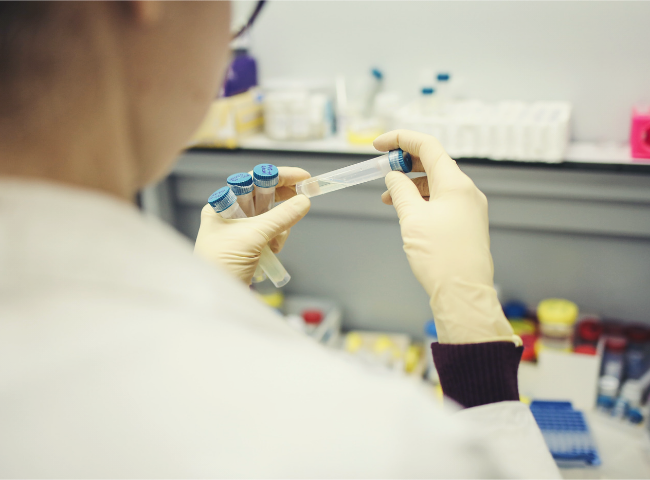 Good Evening, Petaluma –
It's safe to say most of us are enjoying the break from the high temperatures this week. As the weather cools down, COVID news is heating back up with increasing reports of the highly contagious Delta variant. While we love seeing our community returning to more normal activities, we urge you to continue to use caution, masking and practicing social distancing when necessary. This is especially important for the unvaccinated individuals in our community. Though we've made huge progress, the pandemic is not yet over. Please consider your safety and the safety of those around you as you navigate daily life.
In tonight's email, we'll share important COVID updates from the County of Sonoma, ways to save water during this extreme drought, City Council news regarding federal funds and electric vehicle charging stations, details of an upcoming gardening workshop, and more.
Please enjoy, share with friends, and have a lovely evening. We'll see you back in your inbox next Wednesday!
COVID-19 UPDATE
Please take a moment to check out these important COVID-19 resources and updates from the County of Sonoma:
Delta Variant on the Rise – Please Continue to Practice Caution
Per the County of Sonoma, the COVD-19 Delta variant, first identified in the US in March 2021, is spreading quickly. This variant may be 50% more contagious than the Alpha variant, which is believed to be at least 25% more contagious than the original coronavirus.
New data released by the California Department of Public Health show 35.6% of coronavirus variants analyzed in June have been identified as Delta – up from 5.6% in May.
Vaccines work well against variants, including Delta. According to a recent study, the Pfizer-BioNTech vaccine was 88% effective at protecting against symptomatic disease caused by Delta, nearly matching its 93% effectiveness against the Alpha variant and 95% against the original version of the virus. But a single dose of the vaccine was just 33% effective against Delta, the study found.
As of July 2, 62 cases of the Delta variant had been diagnosed in Sonoma County.
Please continue to practice necessary masking and social distancing measures, especially if you are unvaccinated.
Unvaccinated Individuals Urged to Wear Masks, Avoid Gatherings
Sonoma County Health Officials advise Individuals who are not vaccinated wear masks and practice social distancing. Young adults who are not vaccinated account for nearly all the new cases in Sonoma County. The number of people hospitalized for COVID in Sonoma County has increased in recent weeks.
Gatherings are often where virus transmission occurs among those who are not vaccinated, as people meet with family and friends and travel more frequently, Health Officials say. That is why local Health Officials ask those who are unvaccinated to be careful and wear a mask when appropriate. This is especially important because the Delta variant is so transmissible. County Health officials also say that given the risk posed by the Delta variant, if you are vaccinated and feel more secure wearing a mask, that's fine.
Remember, people who are unvaccinated must continue to wear a mask indoors in public settings to protect themselves and others.
Looking to Get Vaccinated?
Every Californian 12 years and older is now eligible to receive the COVID-19 vaccine. Learn more about eligibility and where to get a vaccine HERE.
The County's vaccine website, SoCoEmergency.org/Vaccine is continually updated, giving the public information about the vaccination rollout, safety and how the vaccine is being disseminated in Sonoma County.
Residents who need help making an appointment are encouraged to call the County COVID-19 hotline at 707-565-4667 in English and Spanish.
Please Get Tested to Keep Our Community Safe
Testing remains a crucial piece of keeping our community safe and maintaining our forward momentum as we settle into a new normal.
County Health Officials recommend that those who go out into the public get tested at least once per month and those who regularly interact with the public get tested twice each month.
CLICK HERE to learn more.
HISTORIC DROUGHT – NEW WATERING SCHEDULE IN EFFECT
Did you know up to 50% of residential water is used outdoors during the summer months?
During this period of extreme drought, residential water use restrictions are now in place. These include a new outdoor watering schedule.
Remember – it's always best to water when it's dark! Watering is permitted during the following times:
Overnight on Tuesday from 7:00 p.m. to Wednesday at 8:00 a.m.
Overnight on Thursday from 7:00 p.m. to Friday at 8:00 a.m.
Overnight on Saturday from 7:00 p.m. to Sunday at 8:00 a.m
To view the full list of mandated restrictions and learn simple ways to reduce your water use, please visit CityofPetaluma.org/SaveWater
CITY COUNCIL NEWS: UPCOMING ITEMS
Electric Vehicle Charging
This week, the Petaluma City Council introduced an ordinance to streamline the permitting process of installing electric vehicle (EV) chargers. If adopted by the Council on July 19, the ordinance will remove the barrier for EV use by making it easier to install a charger at your home or business. While taking public transportation or biking/walking to work are the best ways to make your commute Climate Ready, switching to an EV drastically reduces climate pollution compared to gas or diesel cars and trucks.
Learn more about getting free EV charging equipment through Sonoma Clean Power's GridSavvy program. While you're there, check out Sonoma Clean Power's Advanced Energy Center and learn how you can upgrade your home and reduce carbon pollution at the same time, while taking advantage of 0% financing paid through your utility bill over 5 to 10 years.
American Rescue Plan Act (ARPA) Funding
Monday July 19, the City Council will discuss American Rescue Plan Act (ARPA), funding from the Federal government designated to meet pandemic response needs and build a stronger, more equitable economy as the country, and our City, recovers. Council will be discussing a plan for how Petaluma's share of these one-time funds will be used.
CLICK HERE to view a complete agenda and for details on how to attend the virtual City Council meeting.
SONOMA CLEAN POWER ADVANCED ENERGY CENTER NOW OPEN!
Sonoma Clean Power's Advanced Energy Center has officially opened its doors to the public! Made possible in part through a grant from the California Energy Commission, the Advanced Energy Center creates an interactive educational experience that will introduce visitors from all over the region to the newest energy-saving products and technologies on the market.
The Center equips Sonoma Clean Power customers with cash incentives, zero-interest financing, a network of installation professionals, and most importantly, the knowledge and support they need to upgrade from gas-fueled appliances to electric appliances powered by renewable energy.
CLICK HERE to learn more.
JOIN US TO DISCUSS THE FUTURE OF PETALUMA
Petaluma's General Plan Advisory Committee will meet virtually Thursday July 15 at 6:30pm to discuss the future of Petaluma as our City moves forward with the General Plan update process. During Thursday's meeting, the Committee will discuss community health and environmental justice issues and opportunities in Petaluma as they relate to the General Plan.
CLICK HERE to learn more.
LEARN ABOUT MULCH WITH DAILY ACTS
Ready to unearth the mysteries of mulch? Join Daily Acts for their upcoming Demystifying Mulch meeting! In this virtual meeting, they will explore why it's so important to mulch your soil. Keeping soil covered with mulch helps retain moisture, which is important both for plants and the incredible ecosystem of bacteria, fungi, and other decomposers – and a must for conserving precious water during the current extreme drought conditions.
Date: 7/15/21
Time: 5:30-6:30pm
CLICK HERE to register.
WE'RE HIRING
The City of Petaluma is looking for talented people to join our team! Please click the links below for more information about our open positions. CLICK HERE for a full list of career opportunities.
Director of Public Works & Utilities
Police Officer (Current Academy Attendees & Graduates)
Senior Transit Planner/Grants Manager
UPCOMING MEETINGS
The City of Petaluma is hard at work for our community. Please check out our upcoming meetings and click on the links below for more information:
July 14, 6:30pm – Regular Joint Transit Advisory and Pedestrian & Bicycle Advisory Subcommittee
July 15, 4pm – Airport Operations / Master Plan Subcommittee
July 15, 6:30pm – General Plan Advisory Committee
July 19, 6:30pm – Meeting of the Petaluma City Council and Petaluma Community Development Successor Agency
July 20, 6pm – Ad Hoc Community Advisory Committee
July 21, 3:30pm – Tree Advisory Committee
July 21, 5pm – Airport Projects Subcommittee
July 21, 7pm – Recreation, Music, and Parks Commission
July 22, 6pm – Public Art Committee
Check for upcoming meetings, agendas, and how to participate on the City's meeting webpage: https://cityofpetaluma.org/meetings/.