Good Evening, Petaluma –
Well, this week feels a bit like deja vu all over again! We know the renewed closures can be frustrating, but we'd like to commend you for your commitment to keeping our community safe. Though it may not feel like it, this strange time will pass eventually and things will get back to normal. Until then, let's do what Petaluma does best: creatively problem solve and always support one another!
Throughout these past months of closures, reopenings, and ever-present changes, we at the City have been working hard to keep things running smoothly and support the community. In this evening's email, we'll review some new and ongoing City projects that have been chugging along through the challenges of COVID-19. We'll also take another look at the new health order mandates, and share the ways in which we've been supporting our local business community through this unprecedented time.
Please enjoy, share with friends, and continue to safely be there for each other. We'll see you back in your inbox Monday!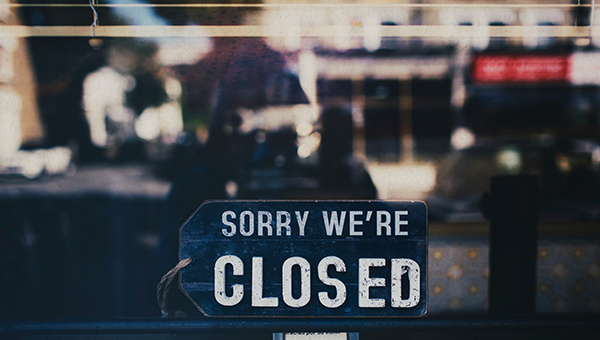 BUSINESS RESTRICTIONS UPDATE
Effective July 13, 20202, the State ordered new restrictions for Sonoma County to slow the rapid increase of coronavirus cases. These restrictions will remain in place in Sonoma County until the State takes further action.
As a result of these new state restrictions, the following business types are not allowed or must switch to offering only outdoor services:
Restaurants
Wineries/tasting rooms
Bars, clubs, breweries, brewpubs and distilleries
Movie theaters
Family entertainment centers (for example: bowling alleys and arcades)
Zoos and museums
Card rooms
Fitness centers
Worship services
Protests
Offices for non-essential sectors
Personal care services, like nail salons, body waxing and tattoo parlors
Hair salons and barbershops
Malls
The State permits affected businesses to offer limited outside services, including:
Outdoor dining and take-out service.
Wineries and tasting rooms may operate outdoors without being required to serve food.
Bars, clubs, breweries, brewpubs and distilleries may serve alcohol outdoors, but only in the same transaction as a meal.
Malls may offer curbside pick-up.
Visit the links below for further information:
Statewide Order
State Order FAQs
What is currently open in Sonoma County?
Information for Businesses
ABC Public Health Orders Regarding Licensed Premises Closures

WE'RE HERE TO HELP BUSINESSES!
Since the start of the pandemic, the City has been working closely with our business community to prepare for recovery and reopening. This group of shops, restaurants, service providers, and more is an integral part of what makes our town so special. Our mission is to support them in every way we can.
In addition to providing daily support, guidance, and resources to our businesses as they navigate this crisis, some of our efforts have included:
Worked behind-the-scenes with our County colleagues to develop best management practices, by industry, for reopening safely
Provided weekly business update communications with links to resources
Launched ShopPetaluma.com to help support local merchants reliant on storefronts
Hosted weekly webinars to help businesses navigate our "new normal" – topics so far have included how to use Instagram and how to take product photos
Contacted over 1,000 businesses to provide personalized assistance
Established a Small Business Sustainability Loan program
Launched Petaluma Free Range, a program designed to expedite permitting for outdoor activities
To explore additional business resources, please visit:
https://cityofpetaluma.org/departments/coronavirus-news-updates/
Are you a business owner who is tired of reading through websites and wants to speak with an actual person? We can help with that! Please fill out our Business Help Request form and a member of our staff will reach out to you directly to discuss your unique questions and concerns: https://cityofpetaluma.org/business-ideas/
Another great resource for business owners is the Small Business Development Center (SBDC). The SBDC provides information and one-on-one business advising services at no cost! Check them out today: https://www.napasonomasbdc.org/

THE GREAT SUMMER SIDEWALK SALE
Please join the City and the Petaluma Downtown Association July 23-25 as we commemorate the reopening of Downtown Petaluma and support our local merchants with the Great Summer Sidewalk Sale!
Taking place all over downtown Petaluma, participating locations will include the Theater District, Kentucky Street, Western Avenue, Petaluma Boulevard, B Street, Fourth Street, and Washington Street. Participating merchants will be offering a variety of deals to encourage our community to shop small.
Bring your face covering and join us for this open-air shopping experience to support local business!
CLICK HERE for more information.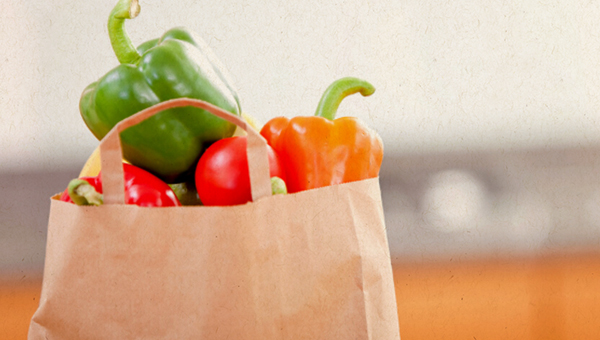 SHOPPING DURING COVID-19
Shopping looks a little different these days but, by using some best practices and taking advantage of some new options, it can still be safe and easy to get what you need. The County of Sonoma has put together some great information on ways to shop safely during the pandemic. Click the links below to learn more:
Grocery Delivery, Pickup, and Senior Hours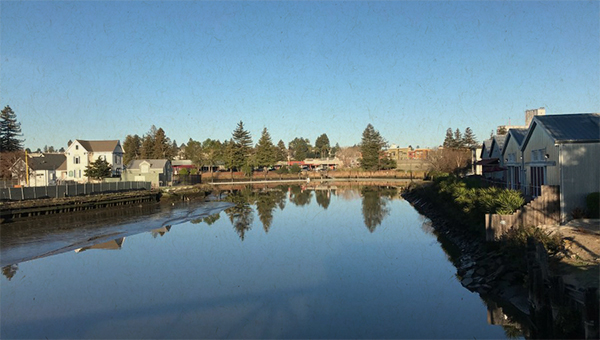 RIVER DREDGING UPDATE
One initiative that has been on the hearts and minds of many Petalumans for years is the dredging of our river. We are pleased to report the dredging is still planned to begin between late summer and fall of 2020!
Dredging the river will result in an increased river depth, allowing more access for boats – which would make beloved events like the Holiday Lighted Boat Parade possible again!
We are currently in the process of repairing the D Street bridge to ensure the drawbridge mechanisms are in tip top shape so the dredging equipment will be able to pass by easily.
CLICK HERE for more information on our river dredging.
CITY LAUNCHES DOWNTOWN STREETS TEAM
Downtown Streets Team is a program through which volunteers who are homeless, or at risk of becoming homeless, work to beautify our community in exchange for gift cards to help with basic needs and access to employment and case management services to support them in achieving their goals.
After several months' delay due to coronavirus, we are excited to let you know the Petaluma Downtown Streets Team will begin their official launch today and tomorrow! You will start to notice their brightly colored shirts working weekdays from 8am-12pm as they both clean and beautify our City, with team leaders providing their singular approach to homeless outreach and services.
The initial route covers many of the main downtown thoroughfares. As they become more familiar with the route, Downtown Streets Team leaders will expand to identified priority areas.
CLICK HERE to learn more about Downtown Streets Team and their mission.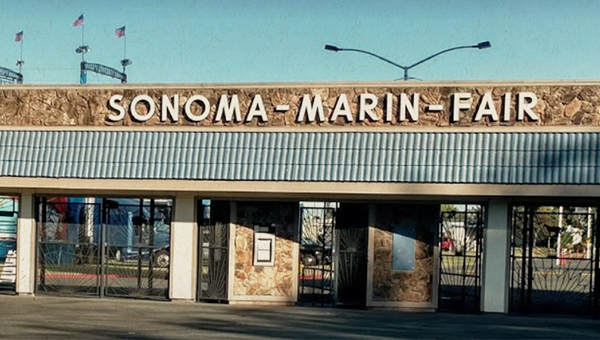 THE FUTURE OF THE SONOMA MARIN FAIRGROUNDS
We've received several questions about the status of discussions and planning for the future of the City-owned property operated as the Sonoma Marin Fairgrounds. We have had to pause the community outreach due to our need to focus on the COVID-19 emergency. We hope to pick that effort up soon when things get back to something closer to normal.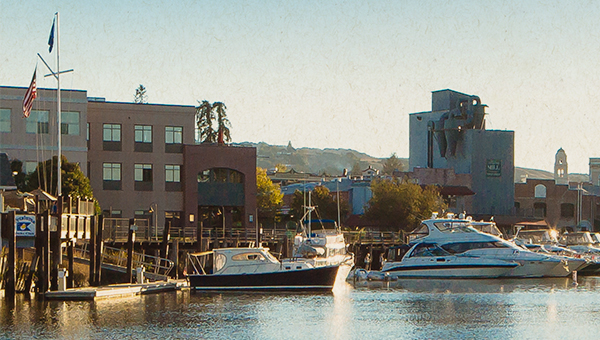 WE'RE HIRING!
The City of Petaluma is looking for talented people to join our team! Please click the links below for more information about our open positions. CLICK HERE for a full list of career opportunities.
Assistant City Attorney
Assistant Director of Public Works and Utilities
Associate/Senior Civil Engineer
City Clerk
Police Officer (Current Academy Attendees & Graduates)
Police Officer – Lateral
Police Officer Trainee
Public Safety Dispatcher – Lateral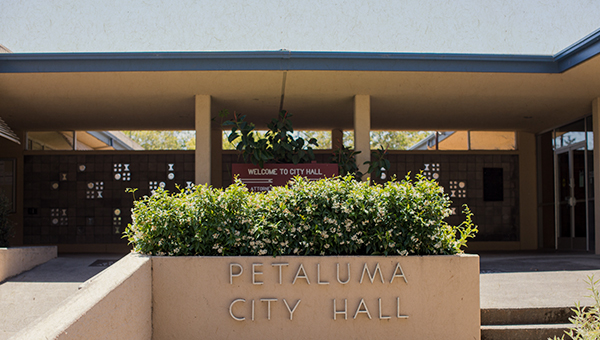 GET INVOLVED!
Want to become more involved in the issues and solutions that impact our City? The City Clerk is now accepting applications for a vacancy on the Senior Advisory Committee, and nominations for seats on the City Council and the Petaluma Joint Unions School Board. Click the links below for more information.
Senior Advisory Committee
City Council
School Board
UPCOMING CITY MEETINGS
The City of Petaluma is hard at work for our community. Please check out our upcoming meetings and click on the links below for more information:
July 20, 6:45pm – Meeting of the Petaluma City Council and Petaluma Community Development Successor Agency
July 22, 6:30pm – Regular Joint Transit Advisory and Pedestrian & Bicycle Advisory Subcommittee
July 22, 7pm – Technology Advisory Committee
July 23, 4pm – Airport Operations/Master Plan Subcommittee – SPECIAL MEETING
July 23, 6pm – Public Art Committee
Check for upcoming meetings, agendas, and how to participate on the City's meeting webpage: https://cityofpetaluma.org/meetings/