Good Evening, Petaluma –
We hope you had a wonderful weekend! While we're always grateful for the sunshine, we can't help but feel refreshed by the foggy mornings. Where else in the world do you need a jacket in the morning, a tank top and shorts at 2pm, and a cozy blanket in the evening? While the world is quickly changing around us, it's nice to be able to enjoy the consistency of something like a cool evening breeze. What dependable aspects of life are giving you a sense of stability these days?
In today's update, we'll review which businesses are currently permitted to be open, take a closer look at plans for Petaluma schools, share an update on our Black Lives Matter street mural, and take a look at some fun (and safe!) upcoming food and entertainment events. Please enjoy, share with friends, and have a lovely evening!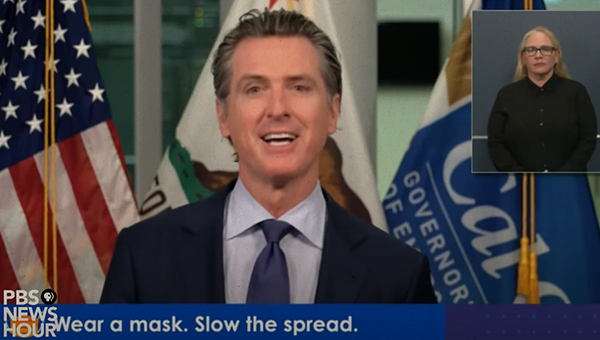 IN CASE YOU MISSED IT
Governor Newsom gave a live coronavirus update today which included new guidance for hair and nail salons. CLICK HERE to watch the full press conference.

WHAT IS CURRENTLY OPEN?
Wondering what is open in Sonoma County? This webpage from the County of Sonoma is a great resource that lists businesses currently not allowed to operate by the state, industries directed to stop indoor service, and businesses that are currently open. CLICK HERE to check it out.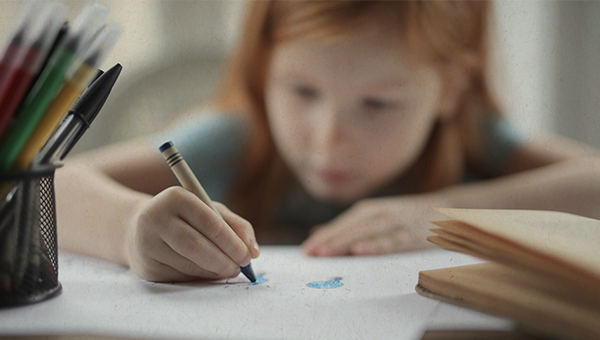 CALIFORNIA'S PLAN FOR SCHOOLS
On July 17, Governor Newsom announced new directives regarding the reopening of local schools. Robust parameters surrounding physical distancing, facial coverings, and testing have been put in place. Additionally, all schools located within counties on the State monitoring list are not able to open for in-person learning until they have been off the watch list for 14 consecutive days.
For information on the plans for Petaluma schools, please check your school district website. CLICK HERE to find your child's school and district.
CLICK HERE for an outline of the State's plan for learning and safe schools.
CLICK HERE to watch Governor Newsom's full announcement.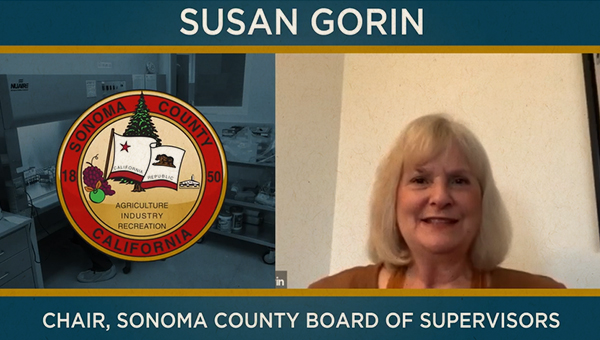 5 QUESTIONS WITH CHAIR GORIN
Supervisor Susan Gorin, Chair of the Sonoma County Board of Supervisors, interviewed Dr. Sundari Mase, Public Health Officer for the County of Sonoma, on Friday July 17. Click the video above to watch the full interview.
Chair Gorin engages in a weekly conversation related to coronavirus in our community with different local leaders. These conversations feature recovery efforts from different sectors, from schools to our local economy. Tune in every Friday on Facebook.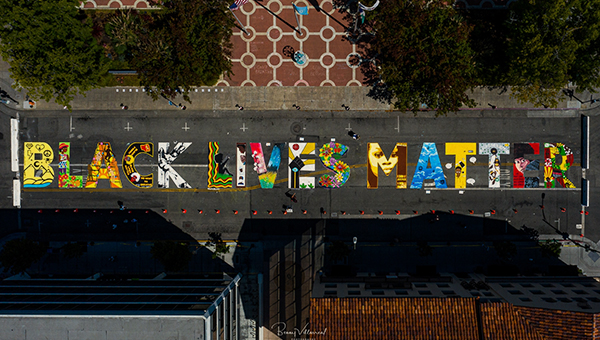 Palo Alto Street Mural
BLACK LIVES MATTER STREET MURAL
The Petaluma Public Art Committee (PPAC) is sponsoring a Black Lives Matter street mural project similar to those completed in Palo Alto and Charlotte in the spirit of using public art to facilitate community dialogue.
While final details are to be determined at Thursday's PPAC meeting, the PPAC will be releasing a Call to Artists to find 16 artists to participate in the mural project, each being assigned a letter to design and paint during a one day installation in August. Black artists and artists of color are encouraged to apply and the PPAC is hoping that the effort will attract artists local to Petaluma and Sonoma County. Each of the 16 artists selected for the project will be awarded a monetary stipend. The street mural is planned for Fairgrounds Drive in front of the Petaluma Public Library.
Please stay tuned for more information as specifics are solidified. If you are interested in receiving the Call to Artist directly when it is released please email Heather Hines at [email protected]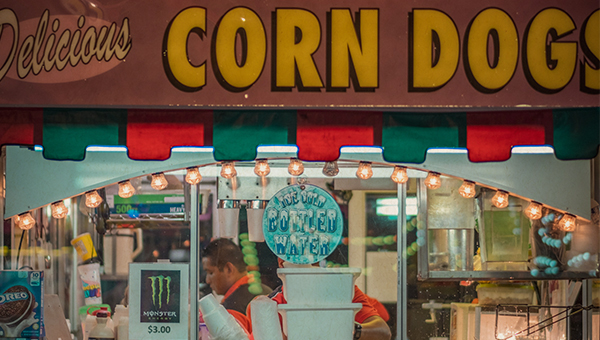 FOOD & FUN AT THE FAIRGROUNDS
One of the challenges of living through a pandemic is not being able to take part in events we normally look forward to. At the top of our list this summer was the Sonoma-Marin Fair. We don't know about you, but we sure missed our yearly funnel cake fix. But, we have good news…
Get Your Fair Food Fix
Your favorite fair foods are now available without leaving the comfort of your car! The Sonoma-Marin Fair is happy to bring you Drive-Thru Fair Food, an event where corn dogs, funnel cakes, slushies, and other fair favorites are available for purchase.
Join Us at the Drive-In!
Looking for a fun, safe way to get out of the house and enjoy some entertainment? Join us for a pop-up drive-in movie at the fairgrounds! Raiders of this Lost Ark is showing Friday July 24, 7pm-10pm.
CLICK HERE for details!

HELP US DEVELOP A CLIMATE EMERGENCY FRAMEWORK PLAN
Petaluma is developing a Climate Emergency Framework Plan! This plan will establish actions through policies and programs that the City will enact to reduce greenhouse gas emissions and adapt to climate change. This includes solutions such as renewable energy, active transportation, green jobs, and planning and preparing for climate-related disasters like wildfire, drought, and flooding.
We need your input to make this plan a success. With your help, we will identify and prioritize equitable actions for our City to combat climate change and create more resilient neighborhoods. In understanding our community's priorities, needs, and concerns, we can build a community-driven plan rooted in equity and engagement. Will you join us in building our vision for a sustainable Petaluma?
Here are a few ways that you can support this effort:
Circulate this invitation within your organization and/or networks
Host your own private presentation of the Framework for your organization
Review and provide feedback on the draft Framework to Patrick Carter,

[email protected]

Take our survey
Share our survey with your neighbors, friends, family members and broader networks!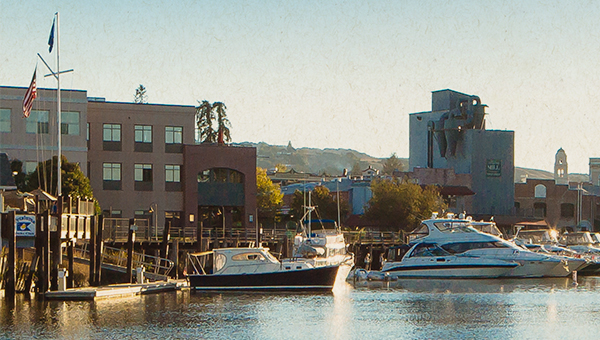 WE'RE HIRING!
The City of Petaluma is looking for talented people to join our team! Please click the links below for more information about our open positions. CLICK HERE for a full list of career opportunities.
Associate/Senior Civil Engineer
Police Officer (Current Academy Attendees & Graduates)

GET INVOLVED!
Want to become more involved in the issues and solutions that impact our City? The City Clerk is now accepting applications for a vacancy on the Senior Advisory Committee, and nominations for seats on the City Council and the Petaluma Joint Unions School Board. Click the links below for more information.
City Council
School Board
UPCOMING CITY MEETINGS
The City of Petaluma is hard at work for our community. Please check out our upcoming meetings and click on the links below for more information:
Check for upcoming meetings, agendas, and how to participate on the City's meeting webpage: https://cityofpetaluma.org/meetings/