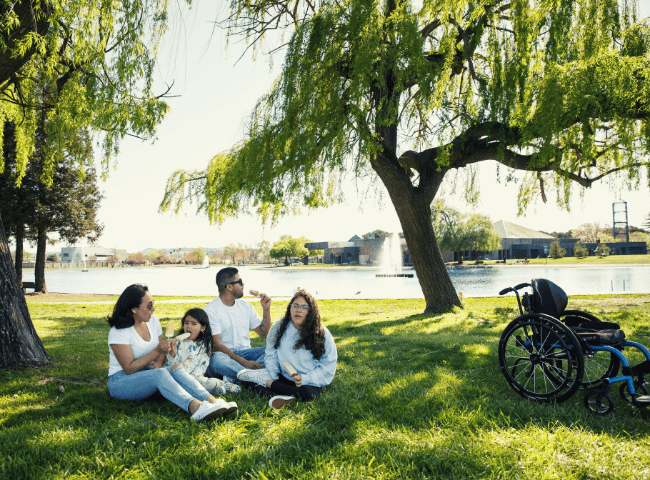 Good Evening, Petaluma –  
The sun is shining brightly this week and the sights and sounds of summer surround us. Though it warms our hearts to see our community reopening, we urge you to remember that we are not yet through the pandemic. In tonight's email we'll share some important information from the County of Sonoma regarding the Delta variant and the current increase in COVID-19 cases. Please, enjoy the season but continue to practice caution and wear masks when recommended – especially if you have not yet received a vaccine. We care about you, Petaluma, and we want to see you happy and healthy! 
In addition to COVID news, we've gathered some important information on the drought, emergency preparedness, and happenings around town. Please read, share with friends, and have a lovely evening. We'll see you in your inbox next Wednesday. 
COVID-19 UPDATE
Please take a moment to check out these important COVID-19 resources and updates from the County of Sonoma: 
Counties Urge Everyone to Wear Masks Indoors in Public Areas 
On July 16, with cases of COVID-19 rising and increased circulation of the highly transmissible Delta variant, the counties of Sonoma, Alameda, Contra Costa, Marin, San Francisco, San Mateo, Santa Clara, and the city of Berkeley recommended that everyone wear masks indoors in public places.  
Out of an abundance of caution, it is recommended people wear masks indoors in settings like grocery or retail stores, theaters, and family entertainment centers, even if they are fully vaccinated as an added layer of protection for unvaccinated residents. 
Businesses are urged to adopt universal masking requirements for customers entering indoor areas of their businesses to provide better protection to their employees and customers. Workplaces must comply with Cal/OSHA requirements and fully vaccinated employees are encouraged to wear masks indoors if their employer has not confirmed the vaccination status of those around them.  
Sonoma County Health officials say the county is continuing to follow California Department of Public Health (CDPH) guidance on masking: People who are unvaccinated must continue to wear a mask indoors in public settings to protect themselves and others. 
CLICK HERE to learn more. 
CLICK HERE to view the CDPH guidance on masking. 
Recent Increase in County COVID-19 Cases, Hospitalizations, and Deaths 
Per the County of Sonoma, Sonoma County is experiencing COVID-related cases and hospitalizations at the highest rates since March of this year. County Health officials say this increase in cases coincides with the arrival of the Delta variant.  
Younger, unvaccinated residents now account for the majority of new cases in the county. Dr. Sundari Mase, the County's health officer, says residents who are fully vaccinated have very little to worry about. Those who are not vaccinated are putting themselves and others at risk, particularly given how contagious the Delta variant is. 
Dr. Rochelle Walensky, Director of the Centers for Disease Control and Prevention, said Tuesday that the Delta variant now makes up 83% of U.S. cases, up from 50% at the beginning of July. 
As the variant has spread, COVID-19 deaths in the U.S. have risen, climbing by nearly 48 percent over the past week and now averaging 239 per day, Walensky told a congressional hearing. She cited a five-month CDC study that found 99.5 percent of COVID-19 deaths are among people who are unvaccinated. 
According to one recent study, the Pfizer-BioNTech vaccine was 88% effective at protecting against symptomatic disease caused by Delta, nearly matching its 93% effectiveness against the Alpha variant and 95% against the original version of the virus. 
CLICK HERE to learn about where you can receive a vaccine.  
Looking to Get Vaccinated? 
Every Californian 12 years and older is now eligible to receive the COVID-19 vaccine. Learn more about eligibility and where to get a vaccine HERE. 
The County's vaccine website, SoCoEmergency.org/Vaccine, is continually updated, giving the public information about the vaccination rollout, safety and how the vaccine is being disseminated in Sonoma County. 
Residents who need help making an appointment are encouraged to call the County COVID-19 hotline at 707-565-4667 in English and Spanish. 
HISTORIC DROUGHT – SAVE WATER, SAVE TREES
Did you know it takes 30 – 120 years for a tree to mature and only 4 weeks for brown grass to be revived after going dormant? 
Please prioritize watering the trees around your home instead of your lawn and other plants. 
Why save trees? 
Trees help sequester carbon and provide clean air to breathe.

 

Mature trees add to your home value and are expensive to replace. 

 

Trees are home to various species, help reduce noise, and provide shade. 

 
It's easy. Here's how: 
Water trees deeply once a week. 

 

Let the lawn go. (It's easiest to revive or replace)

Give your trees the extra water captured from your shower (Tip: Place a bucket in your shower while the water warms up!)

 
Signs your tree is thirsty: 
Learn More: cityofpetaluma.org/savetrees 
Water Conservation Line: 707-778-4507 
To learn more about what the City of Petaluma is doing to conserve water and information on the Stage 3 Mandate, please visit: cityofpetaluma.org/savewater 
WATERING RESTRICTIONS CURRENTLY IN PLACE
Up to 50% of residential water is used outdoors during the summer – watering restrictions are now in place (tip: water when it's dark!): 
Overnight on Tuesday from 7:00 p.m. to Wednesday at 8:00 a.m.

Overnight on Thursday from 7:00 p.m. to Friday at 8:00 a.m.

Overnight on  Saturday from 7:00 p.m. to Sunday at 8:00 a.m

 
Learn more at CityofPetaluma.org/SaveWater 
BROWN IS THE NEW GREEN – BIG WATER CONSERVATION AT CITY PARKS
As we progress through the drought, you will see some parks around town turning brown while some will remain green. This is because we are utilizing a strategy that includes water conservation (zero or reduced watering) and recycled water.  
We have turned off, or are in the process of turning off, water at our highest water usage parks (currently 26 and counting). Some of these include Bond, West Haven, Del Oro, and the lawn at City Hall.

 

We have reduced watering at the remaining parks around town to preserve as many trees as we can while saving as much water as possible. At Walnut Park, for example, we are continuing to water (at a drastically reduced rate) to try to preserve the trees, so you may see green grass there though water conservation is taking place.

 

The City is utilizing recycled water to irrigate Wiseman, Eagle, Arroyo, East Washington, Prince, and Leghorns Park, as well as other publicly owned landscapes. Recycled water is a great resource because it allows us to keep landscapes green while not using additional water supply. The City plans to expand the recycled water program through different parts of the City in the coming months and years. 

 
To learn more about what the City is doing and how you can help, please visit: CityofPetaluma.org/SaveWater 
BE PREPARED IN AN EMERGENCY – GET TO KNOW THIS MAP
With the threat of wildfires breathing down our necks and our current extreme drought conditions, it is more important than ever to be prepared for emergencies.  
The County of Sonoma manages a county-wide evacuation map that is used to help identify areas that are under threat either by fire, flood, earthquake, or power outage.  This map includes zones for areas inside Petaluma as well as areas in other cities and unincorporated County areas.  This map will indicate any current evacuation warnings or orders. CLICK HERE to view the interactive map. 
CLICK HERE to view the map of evacuation zones in Petaluma. Please find your location and make note of your zone. This is essential information if evacuation warnings and orders are issued.  NOTE: this is not an interactive version of the map and is not updated in real time. 
Staying informed during an emergency is crucial. If you haven't already, please sign up for emergency alerts HERE. 
DON'T MISS THE DOWNTOWN SIDEWALK SALE THIS WEEKEND!
Support local this weekend at the annual Downtown Sidewalk Sale, taking place Thursday July 22 thru Saturday July 24th (some merchants will also be extending their sales thru Sunday).   
And don't miss the 2nd Outdoor Kentucky St Marketplace on Saturday July 24th from 11am – 5pm.  The marketplace will consist of downtown merchants and local Makers with lots of interesting and tasty items.   Kentucky St will be closed between Western & Washington with plenty of room to walk about freely. 
Independent stores and restaurants are a vital part of the special character of Downtown Petaluma and the Sidewalk Sale is a perfect opportunity to do your part in keeping Petaluma retail alive and take home some great items at a fraction of the cost. 
Come on down for a stroll, grab a coffee, lunch, and enjoy a fun shopping experience at the Downtown Summer Sidewalk Sale, Thurs-Sat July 22-24 and the Kentucky St Marketplace on Saturday, July 24th! 
CLICK HERE to learn more. 
WE'RE HIRING
The City of Petaluma is looking for talented people to join our team! Please click the links below for more information about our open positions. CLICK HERE for a full list of career opportunities. 
Police Officer (Current Academy Attendees & Graduates) 
Senior Transit Planner/Grants Manager 
UPCOMING MEETINGS
The City of Petaluma is hard at work for our community. Please check out our upcoming meetings and click on the links below for more information: 
July 21, 3:30pm – Tree Advisory Committee 
July 21, 5pm – Airport Projects Subcommittee 
July 21, 7pm – Recreation, Music, and Parks Commission 
July 22, 6pm – Public Art Committee 
July 27, 7pm – Planning Commission 
July 28, 7pm – Technology Advisory Committee
Check for upcoming meetings, agendas, and how to participate on the City's meeting webpage: https://cityofpetaluma.org/meetings/.