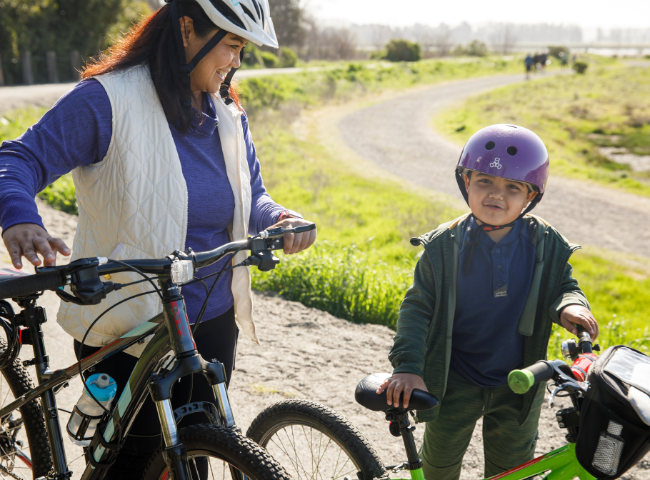 Hello, Petaluma —
Summer is in full swing here at the City and we are working hard to make Petaluma the best it can be. We love Petaluma and know you do too, and we'd love to hear from you regarding essential projects that impact our community. Please read on for opportunities to get involved with City government, the future of the Fairgrounds, creating vibrant neighborhoods, and more. Your voice is valued and your perspective is essential as we move forward.
Thank you for taking the time to read these weekly updates and for all you bring to our community. Have a lovely evening. We'll see you in your inbox next week!
COVID-19 RESOURCES AND INFORMATION
CLICK HERE to access COVID-19 information from the County of Sonoma including:
Daily case counts in Sonoma County

Information about testing and vaccines

Isolation and quarantine information

Resources like financial assistance, food, housing, and more
LOVE PETALUMA? RUN FOR OFFICE!
Participating in City government is a wonderful way to give back to the community you love and help chart the course of Petaluma's future.   
The nomination period for the upcoming November election opened on Monday, July 18. Those interested in running for Mayor, Councilmember, or the School Board can contact the City Clerk's Office to schedule an appointment to pull and file nomination papers. Deadline to file is August 12, and for the Mayoral seat, August 17.   
New this year: Under our new District model, one Councilmember will be appointed to represent each of the 6 districts in Petaluma.  Districts 1, 2, 3 will elect district representatives in 2022. Districts 4, 5, 6 will elect district representatives in 2024. 
To learn more about the election process, how to run, and to find your district, please visit: cityofpetaluma.org/elections.
COUNCIL PRIORITIES UPDATE: RESIDENTIAL TENANT PROTECTIONS
A City Council priority for this year is to find new ways to protect residential tenants within Petaluma. City staff have studied different options and will present their findings at next Monday's City Council meeting (August 1). The public hearing on this item will include a presentation with background and the proposed ordinance, time for Council input, and an opportunity for public comment. Join in person, by Zoom, or send a public comment in advance to [email protected].
To learn more about this item and review the agenda for the meeting, visit the City Website. https://cityofpetaluma.org/meetings/
CITY COUNCIL TO CONSIDER ADJUSTMENTS TO WATER USE RESTRICTIONS AT AUG. 1 MEETING
On Monday, August 1, City Council will consider adopting the City of Petaluma Amended 2020 Water Shortage Contingency Plan (Shortage Plan). City Council will also consider adopting Stage 4 of the Amended 2020 Shortage Plan with updated water use restrictions. 
The City of Petaluma updated its Shortage Plan in response to feedback received from water customers over the past year regarding several water use restrictions, such as the current rules about landscaping, pools, and spas. The Amended 2020 Shortage Plan has been updated to give the City an improved ability to respond to water shortage emergencies by offering flexibility in how certain water use restrictions are implemented. Following the August 1 meeting, the water use restrictions currently in place may be updated. 
For up-to-date water use restrictions please visit our Drought webpage: cityofpetaluma.org/drought
JOIN US AUGUST 2, 2022 FOR PETALUMA NIGHT OUT! 
Come get to know your city and all the ways we can work together to keep Petaluma safe.
Enjoy FREE food, music, prizes, kid's activities and have a chance to learn about the amazing local organizations that work every day to protect and serve Petaluma. Tour first-responder vehicles, pet animals from North Bay Animal Shelter and enjoy the jumpy house. Perfect for the entire family!
Date: August 2, 2022             
Time: 4pm – 7pm⁠
Location: Sonoma-Marin Fairgrounds, Petaluma⁠
For more information, please visit the Petaluma Police Department Facebook Page.
CHECK OUT OUR JUNE 2022 MONTHLY UPDATE
Here at the City, we are always working hard to make Petaluma the best it can be for our community – and we want to share our progress with you! Each month, we publish a report featuring some key projects and initiatives our staff is working on.
Each of the projects featured impact our community and reflect specific Council priorities in our Council's Goals and Priorities.
Check out our latest Monthly Update and sign up to receive more at cityofpetaluma.org/monthlyupdate.
HELP US CREATE STRONG, VIBRANT, CONNECTED NEIGHBORHOODS
Good News! Our town won a grant worth $180K of design assistance from the American Institute of Architects (AIA) Sustainable Design Assessment Team (SDAT).
We Need Your Feedback
The AIA SDAT Team has created a

short

survey to learn more about what the community would like to see in the creation of strong, vibrant and connected neighborhoods.

CLICK HERE

to take the survey.
The AIA will be visiting Petaluma in August with their team of experts to help us explore ways to transform our neighborhoods into thriving, interactive hubs where people of all ages and abilities have safe access to most of their daily needs within just a short walk or bicycle ride. This is sometimes referred to as a "15-minute Neighborhood".
You are invited

to participate in a community-led design workshop at

Bianchi Barn (outdoor venue) Sonoma-Marin Fairgrounds, 175 Fairgrounds Drive, on Friday, August 5, from 5:30 to 8:30 pm. A light dinner will be provided.
Please RSVP for this event. Go to www.localuma.com.
JOIN OUR PETALUMA TEAM!
Part Time Police Property Technician
UPCOMING MEETINGS
The City of Petaluma is hard at work for our community. Please check out our upcoming meetings and click on the links below for more information:
August 3, 6:30pm – Pedestrian & Bicycle Advisory Committee
August 4, 6pm – Airport Commission
Check for upcoming meetings, agendas, and how to participate on the City's meeting webpage: https://cityofpetaluma.org/meetings/