Good Evening, Petaluma,
We hope this email finds you well after a very eventful weekend. Emotions are running high these days, and we are #PetalumaProud with the way our community is able to come together to peacefully and productively support one another and the causes that unite us. Thank you for making our City such a special place to be!
In today's email, we bring news of protests, clarification on the road to reopening, and new requirements and processes for business. We're also celebrating the Class of 2020, sharing some "signs of life" from around the community, and more. Please enjoy, share with friends, and have a lovely evening!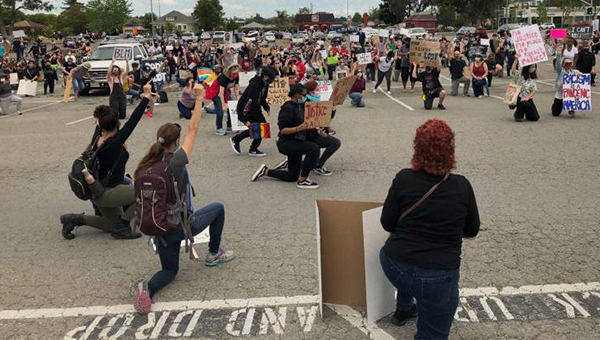 Photo credit: Matt Brown/Argus-Courier staff
PETALUMA PROTESTS PEACEFULLY
The tragic death of George Floyd last week has caused a wide range of emotions in our community. We'd like to take a moment to share just how #PetalumaProud we are of the peaceful protesting that took place in our City over the weekend. In the face of tragedy, our community was able to channel their emotion into productive action – with no harm done to businesses, people, or property. As we look around at the events taking place across the US, we are reminded what an achievement this is. It is no small feat to remain composed when faced with events like these. Thank you for your strength and fortitude during these difficult times.
Petaluma Police Chief Ken Savano has kept an open line of communication with protest organizers, with police staff maintaining a presence in the area of the peaceful demonstrations in order to protect the constitutional rights of all involved. Over the weekend, Chief Savano shared a message in which he expresses his feelings about these events and explains Petaluma law enforcement stands with the community, sharing the same pain, anger, and frustration.
CLICK HERE to read the statement from Chief Savano.
HOW REOPENING DECISIONS ARE MADE


PLEASE NOTE: The County of Sonoma is reopening at a different pace than the State of California. This means that news reports or announcements from Governor Gavin Newsom may not necessarily apply to us here in Sonoma County.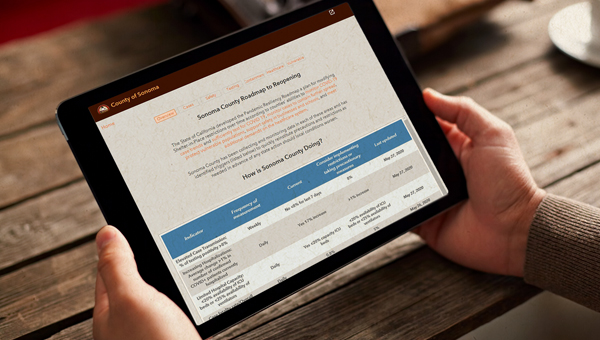 SONOMA COUNTY'S ROADMAP TO REOPENING
As you are aware, Counties can be more restrictive than State policies when it comes to reopening in order to respond to local conditions. The County of Sonoma (who determines what is and isn't allowed here in Petaluma), evaluates a number of data points that indicate when it is appropriate to ease restrictions.
The State of California developed the Pandemic Resiliency Roadmap, a plan for modifying Shelter-in-Place restrictions over time, according to counties' abilities to:
Monitor COVID-19 case trends and sufficiently test for COVID 19
Monitor cases to contain further spread, protect vulnerable populations, and support safety in businesses and schools
Meet additional demands on the healthcare system.
Sonoma County has been collecting and monitoring data in each of these areas and analyzes it to determine the next moves in our road to reopening. They have made this information available in the new Sonoma County Roadmap to Reopening.
CLICK HERE to view their Roadmap to Reopening dashboard.
 
EMPLOYER MONITORING BEGAN TODAY
Starting today, employers in Sonoma County are required to monitor and track the health of their employees in an effort to prevent and mitigate the spread of COVID-19. The County of Sonoma has created an app to help streamline this new process. CLICK HERE to learn more.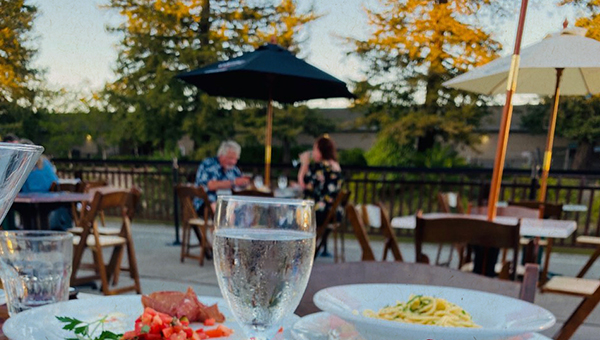 PETALUMA FREE RANGE UPDATE
Our new Free Range program, designed to support businesses in their outdoor expansion, kicked off last week. Our team is working hard to creatively meet the needs of our businesses while also keeping the community safe. We've already approved permits for 7 businesses, have 6 more under review, and a total of 18 additional outside-the-box ideas we're discussing with businesses.
To learn more please visit: cityofpetaluma.org/freerange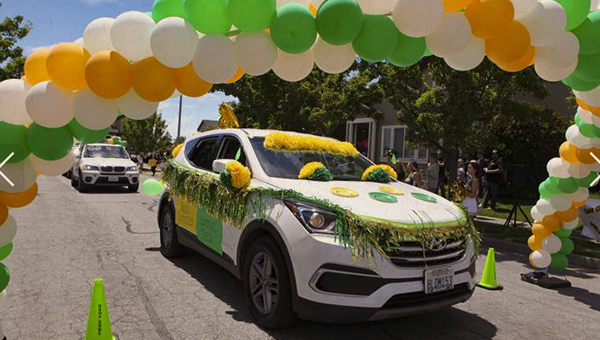 Photo credit: Crissy Pasqual/Argus-Courier staff
CELEBRATING THE CLASS OF 2020
Congratulations to all of our Class of 2020 graduates and promotees! Over the weekend, Petaluma found some creative ways to celebrate these important milestones while still adhering to social distancing guidelines. Local high schools held virtual graduation ceremonies, drive-by parades, social media shout outs, and more! Click the links below to see how our high schools celebrated the Class of 2020.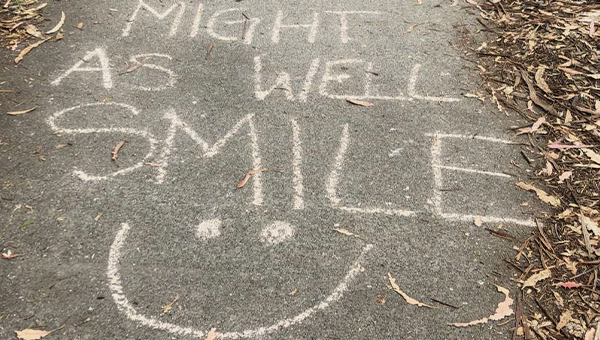 PETALUMA SHOWING "SIGNS OF LIFE"
Every Petaluman knows what a creative, colorful community of people we have living here. This creativity is especially heartening and appreciated during what can feel like dark days. Petaluma360.com recently published a compilation of clever, mood-lifting signs found around our community. Please CLICK HERE and prepare to smile!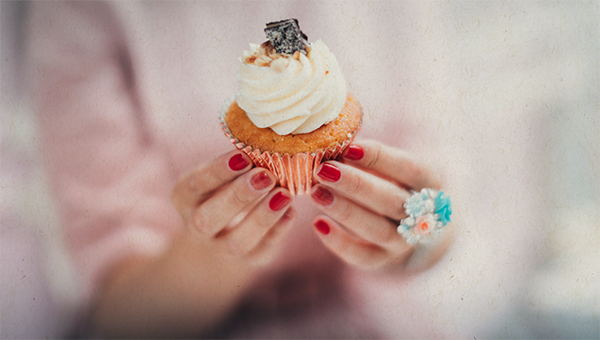 SUMMER JUST GOT SWEETER – JOIN THE CUPCAKE CONTEST!
Petaluma Parks and Recreation is excited to announce a Cupcake Decorating Contest! You have from now until June 15 to decorate a cupcake to the best of your ability and submit a photo to rbeer@cityofpetaluma.org.
Cupcakes will be judged on the following categories:
Petaluma Proud
Summer Fun
Sports Mania
Faces of Quarantine
You are welcome to decorate your cupcake outside of these categories as well! Winners will be posted on Tuesday, June 16!
Happy decorating! #PetalumaPlaysAtHome
WANT TO GET INVOLVED?
Looking to become more involved in all things Petaluma? Applications for Committees, Commissions, and Boards are being accepted now through June 8, 2020. CLICK HERE for more details.
Click the links below for applications and supplemental questionnaires:
UPCOMING CITY MEETINGS
The City of Petaluma is hard at work for our community. Please check out our upcoming meetings and click on the links below for more information:
June 4, 6:00pm – Airport Commission
Check for upcoming meetings, agendas, and how to participate on the City's meeting webpage: https://cityofpetaluma.org/meetings/
Help Get the Word Out
Please share this information – online or by phone, of course – with anyone you know who might need help now or at any time during this crisis. To subscribe, click here.