Good Evening, Petaluma – and happy Friday!
Over the past week, we have seen extreme winds, hot days, and are now entering what is expected to be a mild weekend. Just as our weather is shifting, we are seeing more shifts back toward a sense of normalcy as restrictions continue to ease. This week, Petaluma enjoyed further modifications to parks closures along with indoor dining, indoor retail, and visits to hair salons.
In today's email, we bring news of another update to the Health Order, an upcoming virtual Town Hall focused on Petaluma Police Department policies and protocols, the new virtual Sonoma-Marin Fair, a Casa Grande graduate turned #1 baseball draft pick, and more. Please enjoy, share with friends, and have a wonderful weekend!
HEALTH ORDER UPDATE


WONDERING WHAT'S OPEN?
With all the changes happening around us, it can be hard to be sure which shops and services are open. The County of Sonoma Economic Development Board has put together a list of businesses that are currently open, open with limitations, and those not permitted to be open yet.
CLICK HERE to check it out!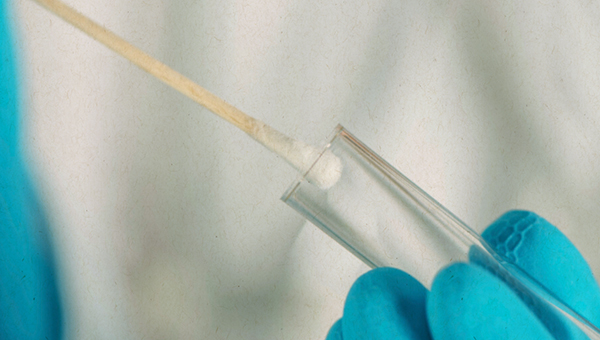 GET TESTED TO HELP SONOMA COUNTY OPEN SAFELY
A message from the County of Sonoma:
Community-wide testing is a critical step toward reopening the County and allows us to identify and increase our understanding of COVID-19 community transmission. This includes collecting a broad sample of results from people with or without symptoms. We know that upwards of 40% of people who test positive experience no symptoms (asymptomatic), but are still spreading the disease.
Those who are tested will be assessed for the need to quarantine. Only those individuals with a temperature and flu-like symptoms will be required to quarantine while they await test results. Most will be free to continue their regular shelter-in-place while they await their test results.
CLICK HERE for additional testing information.
HAVE QUESTIONS ABOUT THE HEALTH ORDER?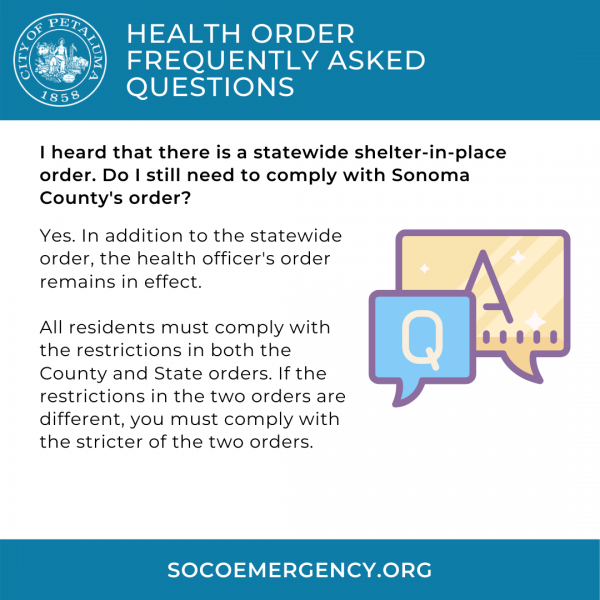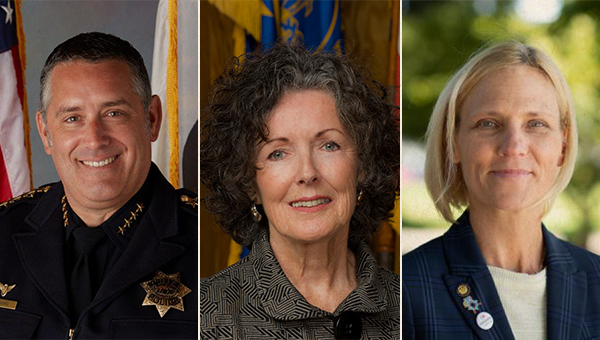 PROTESTS, POLICE, & A PATH FORWARD
People from all over the world have joined in to support the Black Lives Matter movement, and Petaluma is no exception. Over the past two weeks, our community has come together to demonstrate peacefully, engaging each other and our City government in conversation regarding race, inclusivity, and police practices.
In the interest of furthering these important conversations, we will be holding a virtual Town Hall meeting the evening of Tuesday June 16 at 6pm. Our Police Chief, City Manager, and Mayor will answer questions from the community and discuss Petaluma's policing policies and protocols. Spanish translation will be available.
For more information on how to participate, or If you have questions you would like addressed, please CLICK HERE.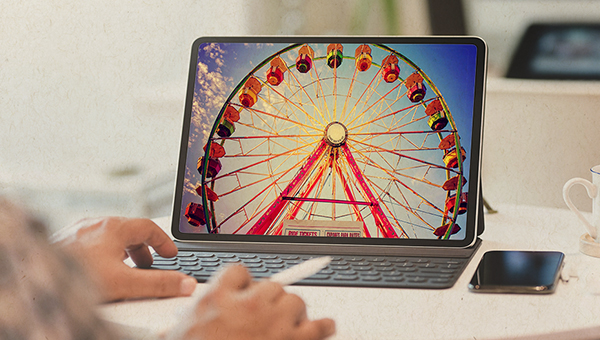 THE SONOMA-MARIN FAIR GOES VIRTUAL!
It just doesn't quite feel like summer in Petaluma without the fair. So, the folks at the Sonoma-Marin Fair have moved the festivities to a virtual format! Community members are invited to break out the board games, grab a fair-inspired snack or two, and visit sonoma-marinfair.org for a variety of downloadable contests, activities, showcases and more. "Fairgoers" will also find bonus content on Facebook, Instagram and Twitter leading up to the Virtual Fair.
CLICK HERE to learn more!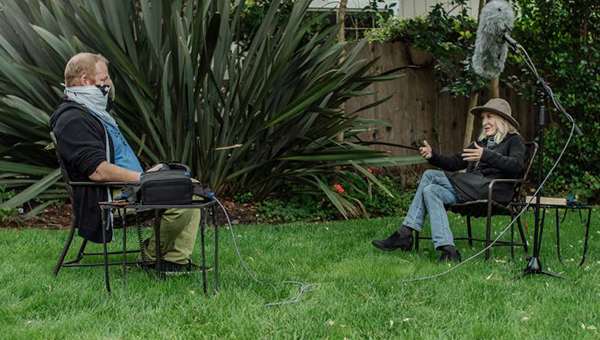 SHELTERING IN PETALUMA – SHORT STORIES FROM THE COMMUNITY
Curious what your neighbors have been up to during Shelter-in-Place? Check out Sheltering in Petaluma, a new podcast series of curated stories highlighting the unique experiences of Petalumans as they navigate the 2020 global COVID-19 pandemic.
CLICK HERE to learn more!
The podcast caught the attention of the Argus Courier this week! CLICK HERE to read the article on Petaluma360.com.
Photo credit: Michael Woolsey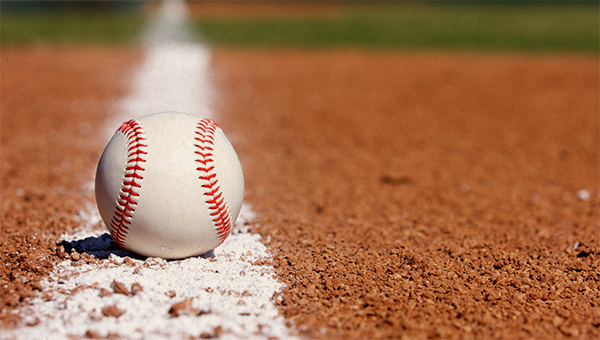 CASA GRANDE GRADUATE IS MLB #1 DRAFT PICK
It is no secret that Petaluma is a baseball-loving community with a rich history of region success. We are #PetalumaProud to congratulate 2017 Case Grande High School graduate and Petaluma Little League Alumnist, Spencer Torkelson, on making history as the first overall pick in Major League Baseball's annual amateur draft. Torkelson will play 3rd base for the Detroit Tigers.
CLICK HERE to read the full story from the Press Democrat!
UPCOMING CITY MEETINGS
The City of Petaluma is hard at work for our community. Please check out our upcoming meetings and click on the links below for more information:
Check for upcoming meetings, agendas, and how to participate on the City's meeting webpage: https://cityofpetaluma.org/meetings/
Help Get the Word Out
Please share this information – online or by phone, of course – with anyone you know who might need help now or at any time during this crisis. To subscribe, click here.