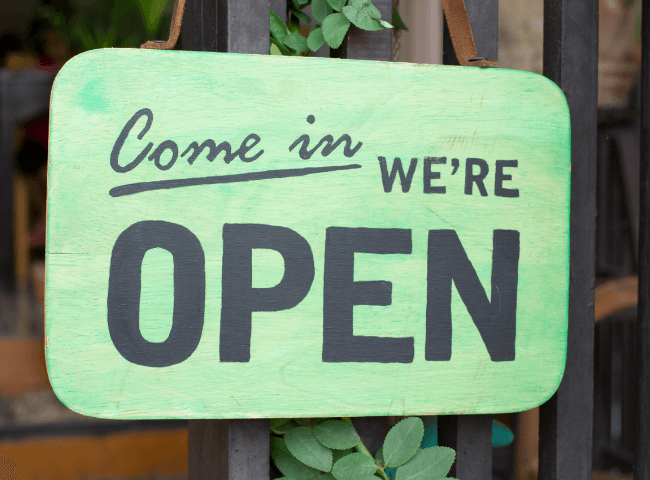 Good Evening, Petaluma –  
This has been a big week for our community! On June 15, Sonoma County followed California in removing pandemic-related limitations and adjusting masking requirements. Petaluma is officially reopening and, while some are rejoicing over the return to normalcy, others are proceeding with caution as we enter this new phase of the pandemic. Please remember, all feelings and experiences of this highly unusual situation are valid and deserving of respect. We know we can count on you, our beloved community, to continue to show compassion and consideration for one another. We are all in this together and all doing the best we can – and our best is pretty darn good! 
During this transitional time, you may find you have many feelings swirling. Help is available if you are feeling overwhelmed or need someone to talk to. Please call the Sonoma County COVID-19 Mental Health Warm Line at (707) 565-2652 any day of the week from 10 a.m to 7 p.m. to speak to a trained professional. The service is free and translation is available. 
In tonight's email, we'll share reopening news, masking updates, new workplace requirements, honor the annual Juneteenth celebration, explore ways to save energy (and money), give an exciting update on fireworks, and more. Please enjoy, share with friends, and have a lovely evening. We'll see you back in your inbox next Wednesday. 
COVID-19 UPDATE
Please take a moment to check out these important COVID-19 resources and updates from the County of Sonoma: 
Reopening Update 
The County of Sonoma has aligned with the California Department of Public Health's removal of  pandemic-related limitations on restaurants, taverns, movie theaters and other businesses beginning on Tuesday, June 15. 
Businesses are open fully for outdoor and indoor service. This includes all restaurants, bars, wineries and breweries.

 

Movie theaters, gyms, places of worship, museums, and family entertainment centers are open fully without limits.

 

No more limits on private gatherings at your home, park or business.

 
As reported by the Press Democrat, Sonoma County is now following the new statewide Health Order from the California Department of Public Health.  
CLICK HERE to view the full Health Order, which includes details on what is now permitted. 
Masking Update 
When it comes to face coverings, per the California Department of Public Health, all individuals must follow the requirements in their Guidance for the Use of Face Coverings. New masking guidance includes: 
Vaccinated people do not have to wear masks except in settings where masks are required for everyone (public transit, indoors at schools, childcare, and youth activities, healthcare facilities, correctional facilities, shelters, and cooling centers)

 

Masks are required for unvaccinated people in indoor public settings and businesses (retail, restaurants, theaters, etc.)

 

Businesses can choose to require customers to wear masks or show proof of vaccination

 
CLICK HERE to view the current guidance for face coverings. 
New Workplace Requirements 
With the loosening of restrictions, employers are still required to follow the current Cal/OSHA COVID-19 Prevention Emergency Temporary Standards (ETS). 
Cal/OSHA will review revisions to the existing plan June 17. 
For now, workplace requirements include, but are not limited to: 
Ensure face coverings are worn by unvaccinated AND vaccinated employees over the nose and mouth when indoors and when outdoors and less than six feet away from another person.

 
Physical distancing by at least six feet of employees.

 

Training and instruction of COVID-19 policies and procedures to protect employees from COVID-19 hazards

 
CLICK HERE to view a full list of current requirements. 
CITY HALL TO REOPEN FOR IN-PERSON SERVICES JUNE 28
Beginning June 28, the City will open its doors for in-person services for certain departments at City Hall during limited times (Tuesdays & Thursdays, 10am-2pm). These hours will be in addition to our current virtual services. We will provide more specific information as we near the June 28 reopening date. 
Throughout the pandemic, all City services have been fully available virtually – and they continue to be! We have also had the opportunity to bring our public meetings to a virtual format. Though this was quite a shift, we are happy to have more access options available for our community. 
Learn more about ways to access City services at CityofPetaluma.org/ServiceNow. 
PLEASE JOIN US IN HONORING JUNETEENTH 
This Saturday, June 19, our country will observe Juneteenth, which marks the end of slavery  in the United States.  Please join us as we honor this significant event in our country's history. This day is also referred to as Freedom Day, Jubilee Day, Liberation Day or Emancipation Day. 
For more information about Juneteenth, check out this national website.
CLICK HERE to learn about the annual Juneteenth festival in Sonoma County – now in its 49th year! 
Please contact us to share the ways you celebrate, what this day means to you, book or movie recommendations, and how you show support. 
FAIRGROUNDS SURVEY
Each year, the Sonoma-Marin Fairgrounds surveys its patrons during the five– day fair. Guests have the opportunity to share what is most important to them about the fair, and provide input regarding "non-fair" events and services they use, and would like to see added. Since it has not been possible to hold that annual large event, the 4th District Agricultural Association is reaching out to the community at large to gather input that will help guide programming, events offerings, and budgeting. They hope to connect with a larger audience using this process. 
CLICK HERE to take the survey. It will be open through July 15th. 
CITY FIREWORK SHOW RETURNS!
While the City of Petaluma is no longer allowing individual fireworks, we are excited to announce that the Fourth of July City fireworks display will be returning to Petaluma this year! 
While the Fireworks will be staged at the Sonoma Marin Fairgrounds, the show will be designed to display higher and brighter in the sky to allow more residents the opportunity to enjoy festivities from the comfort of their neighborhoods. To accommodate the larger show, the Fairgrounds will be closed to live spectators and folks are encouraged to stay closer to home and avoid large crowds.    
In the spirit of community safety, we want to remind our you that Petaluma has a ZERO TOLERANCE POLICY for the use of all fireworks, including those previously considered legal. Property owners will be held responsible for firework activity that occurs on their property and will be cited accordingly, regardless of who possesses or lights the fireworks. Violations are subject to fines of up to $1,000. CLICK HERE To read the City's Fireworks Ordinance in its entirety.  
We look forward to celebrating Independence Day in Petaluma safely this year!  
PETALUMA IS ALL-ELECTRIC!
On May 3rd, the Petaluma City Council crossed a milestone in our City's journey to achieve carbon neutrality by the year 2030 with the adoption of an "All-Electric Construction in New Constructed Buildings" ordinance. 
What does this mean? Simply put, the new ordinance requires all new buildings (homes and businesses) to use clean electricity-based systems in place of pollution-causing natural gas options. 
We know this is a somewhat complex topic, so we've broken it down for you HERE.  
Feel free to reach out to us if you have questions or would like more information: [email protected]  
Thank you for your continued support as our community works together to preserve our environment for generations to come! 
LEARN TO SAVE ENERGY AND MONEY AT SONOMA CLEAN POWER'S NEW CENTER
Sonoma Clean Power's Advanced Energy Center has officially opened its doors to the public! Made possible in part through a grant from the California Energy Commission, the Advanced Energy Center creates an interactive educational experience that will introduce visitors from all over the region to the newest energy-saving products and technologies on the market. 
The Center equips Sonoma Clean Power customers with cash incentives, zero-interest financing, a network of installation professionals, and most importantly, the knowledge and support they need to upgrade from gas-fueled appliances to electric appliances powered by renewable energy. 
CLICK HERE to learn more. 
WE'RE HIRING
The City of Petaluma is looking for talented people to join our team! Please click the links below for more information about our open positions. CLICK HERE for a full list of career opportunities. 
Director of Public Works and Utilities 
Part Time Transit Division Intern 
Police Officer (Current Academy Attendees & Graduates) 
Senior Transit Planner/Grants Manager 
UPCOMING MEETINGS
The City of Petaluma is hard at work for our community. Please check out our upcoming meetings and click on the links below for more information: 
June 17, 6:30pm – General Plan Advisory Committee 
June 21, 5:30pm – Meeting of the Petaluma City Council and Petaluma Community Development Successor Agency 
June 22, 6:30pm – Youth Commission 
June 22, 7pm – Planning Commission 
June 23, 7pm – Technology Advisory Committee 
June 24, 6pm – Public Art Committee 
Check for upcoming meetings, agendas, and how to participate on the City's meeting webpage: https://cityofpetaluma.org/meetings/