Good Evening, Petaluma –
Happy Friday! Today marks our final Friday Community Update email. Moving forward, we will send out our Community Updates Mondays and Wednesdays. Tuesdays we will send a Business Update, with news and resources specific to our business community, to those who have signed up to receive them. If you would like to receive our Business Update in addition to the Community Update, please fill out the form HERE and be sure to check the Business News & Updates box.
Today's email is filled to the brim with exciting news from around the community. Please read on for information on the much-anticipated update to the Health Order allowing more categories of business and activities to reopen, ways we can honor Juneteenth in our homes and communities, a look at public transit in the COVID-19 era, and update on our Policing Town Hall, and more. Please enjoy and have a wonderful weekend!
*Wondering why you're receiving this? Read about our new community updates.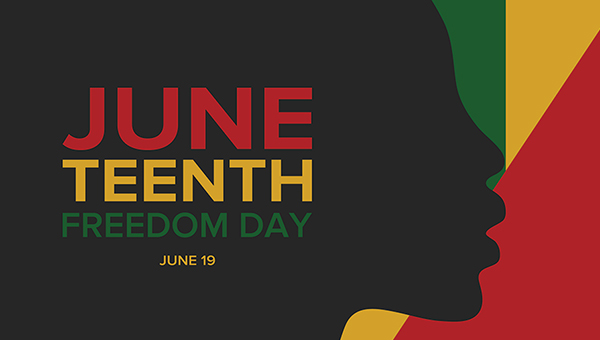 PETALUMA HONORS JUNETEENTH
Today, our country observes Juneteenth, the oldest known annual celebration honoring the end of slavery in the US. The commemoration of this momentous event in our country's history is perhaps more poignant this year as our nation supports the Black Lives Matter movement with renewed passion.
We'd like to take this opportunity to share local celebrations to join, organizations and resources that promote Black culture and contributions, and ways to learn more about what this day means. And, we would love to hear from you! Please contact us to share the ways you celebrate, what this day means to you, book or movie recommendations, and how you show support. For more information about Juneteenth, check out this national website.
Celebrations
Organizations
An Interview with Black Creativeson what Juneteenth means to them
Booklists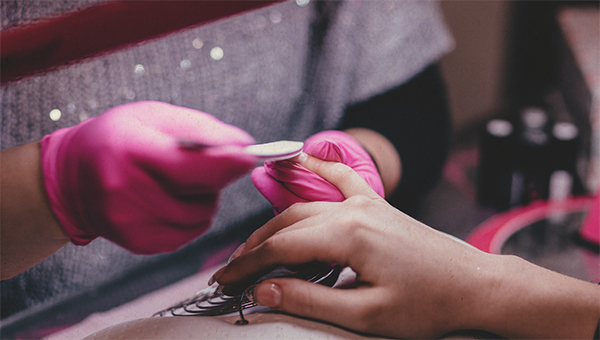 NEW HEALTH ORDER
Big news, Petaluma! Per the County of Sonoma, as a result of widespread compliance with the Health Officer's COVID-19 Orders, we have been successful in "flattening the curve" and interrupting the transmission of the virus. We are now shifting our guidelines in Sonoma County to align with those of the State in regard to businesses and activities permitted to operate.
A new Health Order that went into effect at 12:01 a.m. today, Friday, June 19, relaxes more restrictions and allows more businesses and activities to resume. Businesses that are able to reopen – with certain restrictions and mitigation measures in place – include:
Campgrounds
Gyms
Fitness Centers
Movie Theaters
Nail Salons
Tattoo Parlors
Museums and Galleries
Certain family entertainment businesses like mini golf
It is crucial in this next phase that residents, business owners and employees continue to take control of their role in stopping the spread of the virus, and wear facial coverings, social distance, and follow industry specific requirements.
CLICK HERE to read the full Order.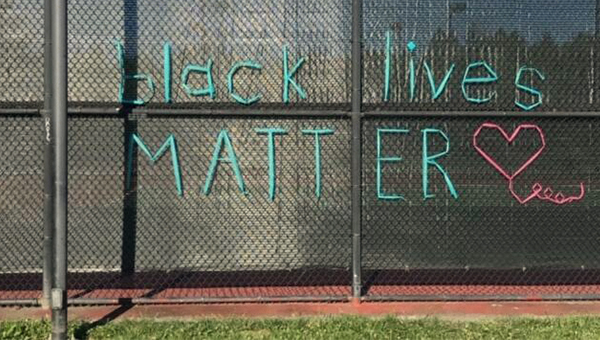 Photo courtesy of Argus-Courier
PROTECTING PETALUMA ART & KINDNESS MESSAGES
A group of Petaluma girls who call themselves The Kindness Committee have been posting inspirational messages around town over the last several months. The colorful displays are usually only a word or two – "Be Kind," "Be Bold," "Dream" and other inspirational suggestions – and can be seen at McDowell School, near a bike path at Santa Rosa Junior College, at Walnut Park and near the Cavanaugh Recreation Center. The eye-catching installations are generally "signed" with the group's whimsical signature, a balloon heart icon. We've also seen other signage around town celebrating Black Lives Matter messages.
Over the past several days, some of the signs in support of the Black Lives Matter movement have been vandalized and torn down. We want to assure the community that we are aware of the unfortunate situation and will be making every effort to stop the vandalism in support of our community's heartfelt messages. If you see anyone vandalizing the signs, please help us stop the vandalism and repair the signs by calling Crime Tips at 781-1200 or emailing [email protected].
We will be exploring venues for supporting this and other community art that celebrates inclusivity and hope. If you have ideas for art installations, please let us know by email at [email protected]. We will be looking for ways to promote community art in secure locations.
Learn more HERE.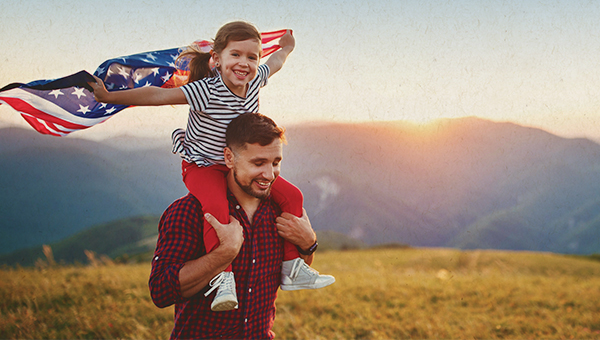 CREATING NEW TRADITIONS – PETALUMA SAYS NO TO FIREWORKS
Petaluma has made the decision to ban all fireworks, effective immediately. The increasing number of Red Flag Weather Days and devastating wildfires, coupled with the prevalence of illegal fireworks, has presented a risk too great to be ignored. While we understand fireworks are a beloved tradition for many, our top priority is to keep our residents and properties safe. We look forward to working together with you, our resourceful, creative community, to establish new traditions that honor the spirit of the 4th of July. If you have ideas for new ways to celebrate, please send them our way!
PLEASE BE ADVISED: There will be a ZERO TOLERANCE policy for all firework use – including fireworks previously considered legal. Property owners will be held responsible for firework activity that occurs on their property and will be cited accordingly, regardless of who possesses or lights the fireworks. Violations will incur a $1,000 fine.
For more information, please visit: https://cityofpetaluma.org/nofireworks/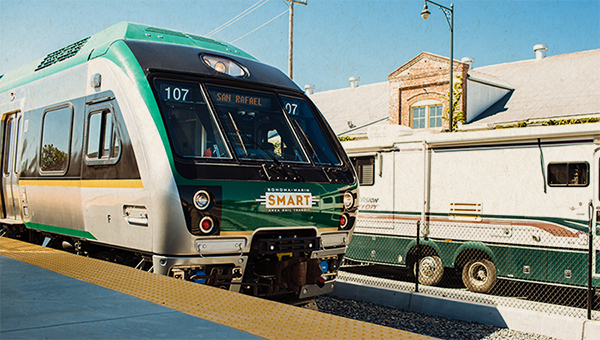 PUBLIC TRANSIT IN THE COVID-19 ERA
Have you wondered how public transit has been affected by COVID-19? Has your daily commute or way of getting around town been impacted? The Metropolitan Transportation Commission has created a video explaining all the measures they are taking to keep riders and our communities safe. And, we're #PetalumaProud to mention, a Petaluma transit rider is featured!
In other transportation news, the east side SMART Train station was approved this week. CLICK HERE to learn more from this North Bay Business Journal Article.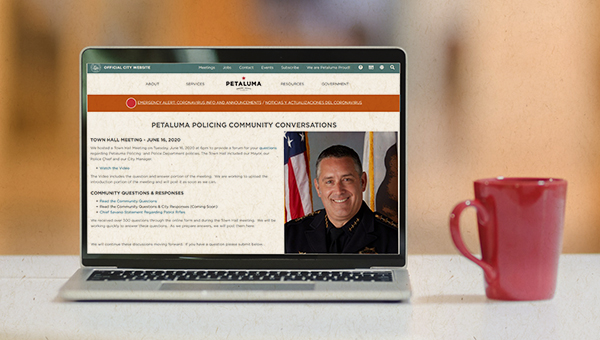 POLICING TOWN HALL UPDATE
Earlier this week, in an effort to further conversation around police practices, we held a Town Hall in which our Chief of Police, Mayor, and City Manager answered questions from the community. All of the questions we received, along with a recording of the session, can be found HERE. We are in the process of posting answers to all of the 300+ questions we received.
If you have questions you would like answered, please CLICK HERE.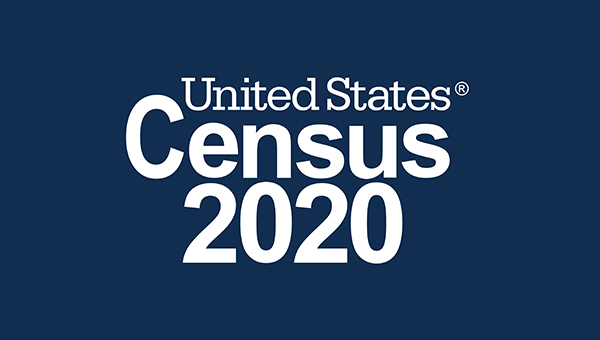 CELEBRATE THE CENSUS
Have you filled out the 2020 Census? It's quick, easy, and so important! Census results help determine how billions of dollars in federal funding flow into states and communities, how many seats in Congress each state gets, and has a huge impact on causes close to our hearts.
This Saturday, people are invited to a Census Caravan & Tacos Drive Thru in Santa Rosa from 10am-noon. CLICK HERE for more information.
Did you know many of our local nonprofits rely on funds allocated by census determinations to continue their daily operations? CLICK HERE to learn more from Petaluma360.
UPCOMING CITY MEETINGS
The City of Petaluma is hard at work for our community. Please check out our upcoming meetings and click on the links below for more information:
June 23, 7pm – Planning Commission
June 24, 6:30pm – Regular Joint Transit Advisory and Pedestrian & Bicycle Advisory Subcommittee
June 25, 6pm – Public Art Committee
Check for upcoming meetings, agendas, and how to participate on the City's meeting webpage: https://cityofpetaluma.org/meetings/