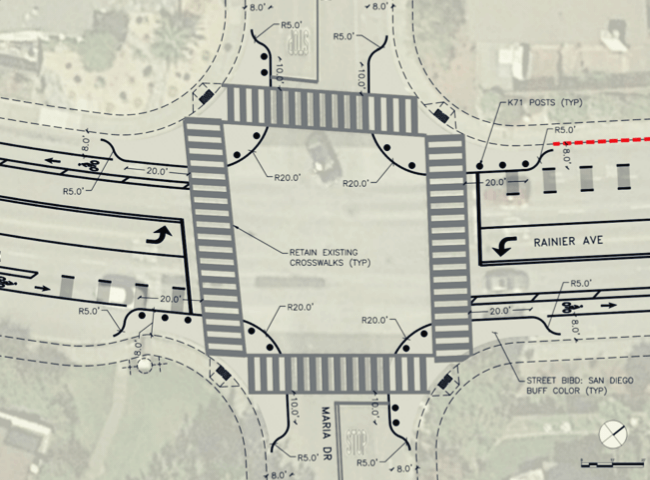 Good Evening, Petaluma –
We've officially entered the month of June and are ramping up for summer! Students across Petaluma are graduating and promoting, the weather is warming up, and more members of our community are being vaccinated each day.
While we encourage Petalumans to continue to practice COVID safety precautions, we are filled with hope and excitement as we head down the path to reopening. The pandemic has been quite a thing to experience, and we have been so grateful for this wonderful community through all the ups and downs. Thank you for all you do!
In tonight's email, we'll share updates on masking, the drought, street and trail projects, and more. Please enjoy, share with friends, and have a lovely evening. We'll see you back in your inbox next Wednesday!
MASKING UPDATE
Per the County of Sonoma, California will keep existing mask guidance in place until June 15, at which time it will align with the newly released CDC guidance.
After June 15, fully vaccinated people in California can resume activities without wearing a mask or physically distancing, except where required by federal, state, local, tribal, or territorial laws, rules, and regulations, including local business and workplace guidance. Unvaccinated people will still be urged to wear masks.
All residents in California 12 and older are now eligible for vaccination. If you haven't been vaccinated yet, find a vaccine HERE.
CELEBRATING THE CLASS OF 2021
Congratulations to all of our Class of 2021 graduates and promotees! We are so proud of these hardworking students and of our community for finding creative ways to celebrate them as we continue to navigate the pandemic. We wish you all the best in the months and years ahead!
HISTORIC DROUGHT – SAVE WATER WITH US
A drought emergency has been declared in Sonoma County. In fact, we just experienced the third driest water year in the last 127 years.
There are many ways you can help conserve water – and many City programs and incentives to help you do so! Over 10K Petaluma residents are already taking advantage of our free water conservation rebates and resources.
Learn more at CityofPetaluma.org/SaveWater
GETTING TO WORK ON LYNCH CREEK TRAIL
The City is excited to announce we are moving forward with improvements to the Lynch Creek Trail.
The trail, which runs along Lynch Creek and connects the east and west sides of town via a passage under Highway 101, will be updated with a 10 ft. wide concrete pathway from Payran Street north to the pedestrian bridge along Holly Lane.
Once completed, the pathway will allow pedestrians, bicyclists, and wheelchair users to travel comfortably, efficiently, and safely through the area.
PLEASE NOTE: Construction of the path is currently underway and the trail will be closed for approximately 30 working days. During this time, the trail will be rerouted.
We look forward to continuing to improve this central trail in the future. Next on the list is the section between Payran St. and Lakeville!
Should you have any questions, feel free to contact Ken Eichstaedt at [email protected] or our Public Works department at [email protected]
CHANGES COMING ON RAINIER AVENUE
Rainier Avenue will be having pavement restoration work performed. Though the current pavement condition may look good, the planned crack and slurry seal restoration will greatly extend the life of the pavement in a cost-efficient manner.
The current road sees approximately 5,000 cars per day across four travel lanes in a 35mph zone. From January 1, 2017 to February 8, 2021, there were 9 car crashes at this intersection – 5 of which had injuries.
We will also be installing pavement markings that better support the safety of all users, especially pedestrians and bicyclists. Given there are three schools in the immediate area, these added safety markers are important for our community.
The proposed pavement markings will provide a separated bike lane and bulb-outs (large semi-circular markings) at the intersection of Maria Drive. These features provide better separation for bicyclists from motorists and offer a shorter crossing distance for pedestrians with more visibility.
Learn more HERE.
CITY COUNCIL NEWS: UPCOMING ITEMS
This coming Monday, June 7, at the City Council meeting, the City of Petaluma will honor both Pride Month and the 125th Anniversary of the Petaluma Women's Club by issuing official proclamations in support of these important events. The Council will also consider the City's proposed 2021-2022 budget.
We encourage all members of the community to attend via Zoom. More information can be found HERE.
JOIN THE VIRTUAL FISHING DERBY!
Our Parks and Recreation Department is excited to announce that their second annual Virtual Fishing Derby will be held during the month of June.
To participate, simply go fishing, take a photo of your catch, and email the photo to [email protected] before Sunday, June 20th (Father's Day).
Photo submissions will be judged by the following categories: Biggest Catch, Smallest Catch, and Most Unique Catch. The winners will be announced on Wednesday June 23rd via our Parks and Recreation Department's social media accounts.
Good luck and HAPPY FISHING!
WE'RE HIRING
The City of Petaluma is looking for talented people to join our team! Please click the links below for more information about our open positions. CLICK HERE for a full list of career opportunities.
Police Officer (Current Academy Attendees & Graduates)
Senior Transit Planner/Grants Manager
UPCOMING MEETINGS
The City of Petaluma is hard at work for our community. Please check out our upcoming meetings and click on the links below for more information:
June 3, 4pm – Transit Advisory Committee
June 3, 6pm – Airport Commission
June 7, 6:30pm – Meeting of the Petaluma City Council and Petaluma Community Development Successor Agency
June 8, 4pm – Historic and Cultural Preservation Committee
June 8, 6:30pm – Youth Commission
June 9, 6:30pm – Regular Joint Transit Advisory and Pedestrian & Bicycle Advisory Subcommittee
June 10, 6:30pm – Climate Action Commission
Check for upcoming meetings, agendas, and how to participate on the City's meeting webpage: https://cityofpetaluma.org/meetings/