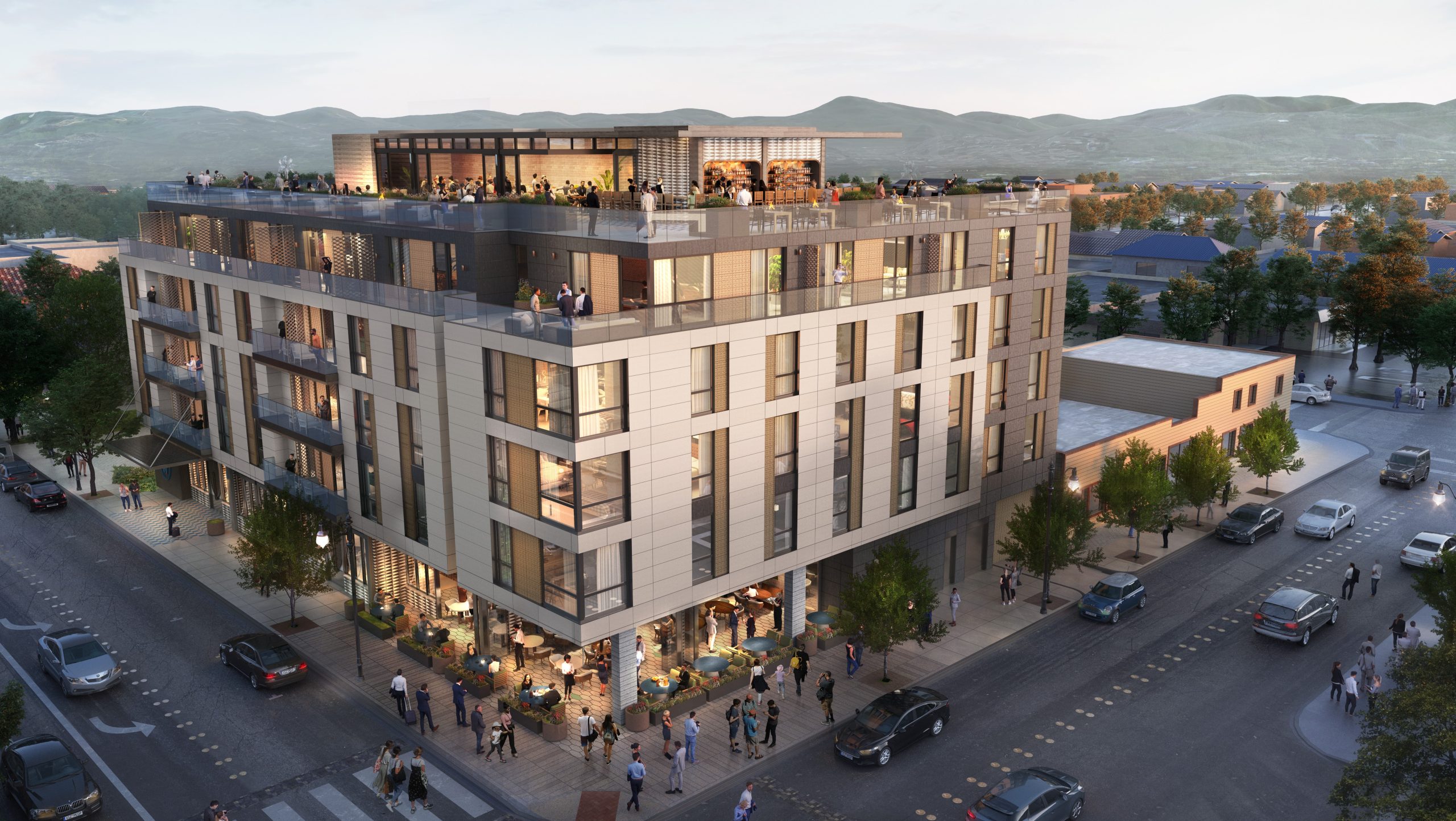 Happy Fair Week, Petaluma!
We hope you enjoy a wonderful time with friends and family at the Petaluma Fair this week. Read below to find out more about the community's vision for the future of the 55-acre Fairgrounds property along with other ways the city is working to improve our Downtown. 
In particular, we hope you'll read about the City's engagEPetaluma app for Apple or Android, which lets you report issues with street signs, trees, graffiti, leaks and more, 24/7. Using the app allows our Public Works team to activate faster and keep a record of requests. You can also see what issues your neighbors have flagged, add comments, and check the status of your requests. We hope this makes reporting an issue easier, and that you see quicker results across Petaluma. 
Thank you, as always, for engaging with your City! We'll see you in your inbox in July.
FAIRGROUNDS COMMUNITY VISION
During our extensive outreach, we heard from many of you what should become of our beloved Petaluma fairgrounds.  We heard that you want to continue to honor our agricultural legacy, to keep the Sonoma Marin Fair, to enhance our ability to serve as an evacuation center, to have better access to parks, open space, and natural areas, and to have spaces to gather for cultural activities and events. With the state's lease drawing to a close at the end of the year, Petalumans have an opportunity to decide what comes next for this beloved property at the heart of our city. 
This week, we celebrate Petaluma's Annual Fair which will run from June 21-25 at the Fairgrounds – giving us all a chance to gather together and honor our agricultural heritage. As you enjoy the animals, the demonstrations, the rides, and the food, we hope you take a moment to look around the Fairgrounds and come up with some ideas about what else you'd like to see on the City-owned property throughout the year! Then, we hope you'll continue to share those ideas with your City team as we plan for a bright future for the Fairgrounds: with a fabulous annual Fair, increased public access, and more local control over programming and events, all guided by a shared vision set by our community.
Sign up for updates at cityofpetaluma.org/fairgrounds
PLANNED DOWNTOWN IMPROVEMENT PROJECTS 
In our next fiscal year (July 1, 2023 – June 30, 2024), the City will work on several improvement projects and initiatives in the downtown area. These projects represent several million dollars of investment and include: 
Street lighting upgrades

Public restroom

Waste receptacle replacements

Parking study  
Stay tuned for more details about these projects! 
GRAFFITI CLEANUP 
The City has hired Rebuilding Together Petaluma (RTP) to oversee graffiti cleanup in the downtown historic business district.  This partnership will help us stay on top of the graffiti problem while providing opportunities for prevention through RTP's work with youth and artists. RTP will monitor graffiti via regular walkabouts downtown and the City's reporting channels (see below). Abatement primarily will be done by RTP staff, with volunteers lending a hand (or paint brush) when possible. RTP started this work in early June and has already made progress cleaning graffiti in the Keller Street Garage. Thank you for doing your part to address graffiti on your buildings, whether through work with RTP or your own contractor.  You can report graffiti by using the 1) engagEPetaluma app – available for Apple and Android devices, 2) the City website – cityofpetaluma.org/issues/graffiti/, or 3) Graffiti hotline –  707-776-3606.
WAYS TO REPORT THINGS THAT NEED FIXING
We rely on community members to help us keep our City safe and clean. They offer extra pairs of eyes to spot everything from faulty traffic signals and street lamps to sidewalk and street hazards, as well as graffiti and illegal dumping.  
The City offers several ways to report an issue:  
engagEPetaluma

App: preferred.

City website: Go to cityofpetaluma.org and click the "Report an Issue" button on our home page. This will take you to the web version of our e

ngagEPetaluma

reporting tool.

Email

: send an email to

[email protected]

and provide as much info as possible to help us identify and address the issue.

Phone

: leave a message with info

–

(707) 778-4303  
Everything reported through these tools is funneled through our Public Works administrative team, who make sure the issue goes to the right department for resolution. 
COMMERCIAL DEVELOPMENTS DOWNTOWN
Petaluma's Planning Department is in charge of reviewing applications for building projects across our city: making sure that developers follow the law, that plans fit within our zoning codes, and that projects align with our city's General Plan. Below are a few of the larger projects currently under review. Want to share your feedback? Join the next meeting of the Planning Commission on June 27 at 6 p.m. at City Hall.
APPELLATION PETALUMA (FORMERLY HOTEL WEAVER), 2 PETALUMA BLVD SOUTH – a proposed 93-room boutique hotel that would be located at B St. and Petaluma Blvd.  This project is currently going through early community review. The resident-led Planning Commission and Historical & Cultural Preservation Committee recently provided high level suggestions about how to improve the project.   A boutique hotel will bring tourists to our downtown which in turn support our local restaurants and merchants. Hotels also generate important taxes that help our City improve our streets, dredge our river, and maintain public safety services. Learn more and stay informed here: https://cityofpetaluma.org/hotel-weaver/.  
Oyster Cove  – Proposed 132-unit, multi-building condominium development along the Petaluma Riverfront, with 1,500 sq. ft. of commercial space, 1,500 sq. ft. of public plaza, and 6,000 sq. ft. of institutional/boat storage space. This project is not expected to impact traffic on D Street for several reasons: 1) the project is just across from the the SMART station, 2) 11 of the units are created as live/work spaces for remote workers, and 3) because the City will create a new traffic signal at the project's entrance  (which may actually help traffic move faster during peak hours). Learn more and stay informed here: https://cityofpetaluma.org/oyster-cove/.
To learn more about these and other projects on the horizon, you can follow along with our Planning Department at https://cityofpetaluma.org/planning-projects/. 
NEW IDEAS TO MAKE PETALUMA MORE PEDESTRIAN AND BIKE FRIENDLY
The American Institute of Architects Sustainable Design Assessment Team (AIA-SDAT), completed a

grant funded study (Click HERE to learn more)

about how to improve the quality of life in Petaluma which they presented to our Pedestrian and Bicycle Advisory Committee. They found that Petaluma could benefit from  "Complete 15-Minute Neighborhoods and Living Streets" – an idea where neighborhoods are within a safe, 15 minute walk. Remodeling Washington Street and other similar roadways with trees, landscaping, stormwater infiltration, and wide multi-use walkways was one major idea from the study.   

City Thread, a group of consultants that helps cities create "non-automobile mobility networks" completed a grant funded study (Click HERE to learn more) to identify ways to make Petaluma roads safer for cyclists

 a

nd pedestrians. Top recommendations included: 1) success requires a partnership between the City and community members working together, and 2) an Active Transportation Plan, including a shared vision for the future supports progress towards our goals.
4TH OF JULY CELEBRATION
We can't wait to celebrate the spirit of Independence Day with our community this July 4th! Below are a few official events for the entire community.
KORBELL BELL RINGING
Petaluma Museum
10:30am
This beloved tradition returns on the front steps of the Petaluma Museum. Refreshments will be served following the ceremony in the Museum's garden court.
STARS & STRIPES, DOGS & BIKES
Lucchesi Park
10am-1:30pm
Join us for FREE family-friendly fun to kick off the 4th of July holiday. This event will feature: food and beverage vendors, a bike decorating station, a bike parade at Noon, free bike valet provided by Bike Petaluma, a craft station, kids activities, a dog costume contest, and MORE. Parking will be limited so we encourage community members to ride their bicycles (don't forget the Lynch Creek Trail goes straight to Lucchesi Park from both East and West Petaluma!).
HIGH-ELEVATION FIREWORKS SHOW
Your Park or Neighborhood
Around 9:30pm
We are thrilled to be bringing back a traditional fireworks show in 2023! The high-elevation format allows for easy viewing from parks and neighborhoods all over town. Fireworks will be launched from the Petaluma Fairgrounds, which will be CLOSED for public safety (high-elevation shows like this require a larger staging area and "fall zone" to ensure safety).
Click HERE to view a map of the best parks to view fireworks! Click HERE to download a PDF version of the interactive map.
As we get ready for this year's celebration, don't forget: 
Personal fireworks are illegal. 

If you celebrate in one of our public spaces, please: pack it in, pack it out. That means pick up all garbage before you leave. 

And of course, alcohol is prohibited in parks.
Thanks for helping us honor our country and our community by celebrating responsibly! 
PREPARE YOUR PETS FOR FIREWORKS ― AND ADOPT A NEW PET AT THE FAIR!
With July 4th coming up quickly, make sure you have what you need to keep your pets calm and comfortable during the fireworks. Not all pets appreciate big BOOMS ― in fact, while we may enjoy them, they terrify many animals. If your dogs will need medication, contact your veterinarian ASAP. Also, plan to exercise your dogs early in the day and keep both dogs and cats indoors in the evening. Close all windows and doors and turn up your TV or radio to muffle the sounds. July 5th is an animal shelter's busiest day with people coming to claim their pets who got scared off the night before. Don't let one of those lost pets be yours.
If you're attending the Sonoma-Marin Fair this weekend, look for the NBAS Cuddle Shuttle ― and prepare to fall in love with their adorable adoptable pets!
Find them at 840 Hopper St. and at northbayanimalservices.org. 707-762-6227
IRRIGATE EFFICIENTLY THIS SUMMER 
As temperatures rise in the summer, so does our outdoor water use, mostly on lawns and landscapes. Below are a few ways you can use water more efficiently:
If you need to irrigate, set it to run in the early morning or evening to beat day time evaporation.

Experts estimate that 50 percent of the water we use outdoors goes to waste from evaporation, wind, or runoff due to overwatering.

Inspect your irrigation systems: Fix leaks and broken or clogged sprinkler heads or drip emitters.

Make sure you're watering the landscape, not the sidewalk, street, or driveway

Walk the areas irrigated by your system, look for wet spots, holes, or depressions for signs of an underground leak.
For help identifying leaks, adjusting irrigation timers, and guidance on how to use water efficiently outdoors, schedule a free Water-Wise HouseCall by calling (707) 778-4507. To learn more about Water Conservation, visit cityofpetaluma.org/conserve.
JOIN OUR PETALUMA TEAM! 
The City of Petaluma is looking for talented people to join our team! Please click the links below for more information about our open positions.CLICK HERE for a full list of career opportunities.
Police Officer (Current Academy Attendees & Graduates)
Public Safety Dispatcher – Lateral
Senior Management Analyst and Management Analyst I/II
Water Recycling Plant Operator Trainee I/II/III
UPCOMING MEETINGS
The City of Petaluma is hard at work for our community. Please check out our upcoming meetings and click on the links below for more information:
June 27, 6:00pm – Planning Commission Meeting
July 5, 6:30pm – Pedestrian & Bicycle Advisory Committee Meeting
July 10, 6:30pm – City Council/PCDSA Regular Meeting
Check for upcoming meetings, agendas, and how to participate on the City's meeting webpage: https://cityofpetaluma.org/meetings/