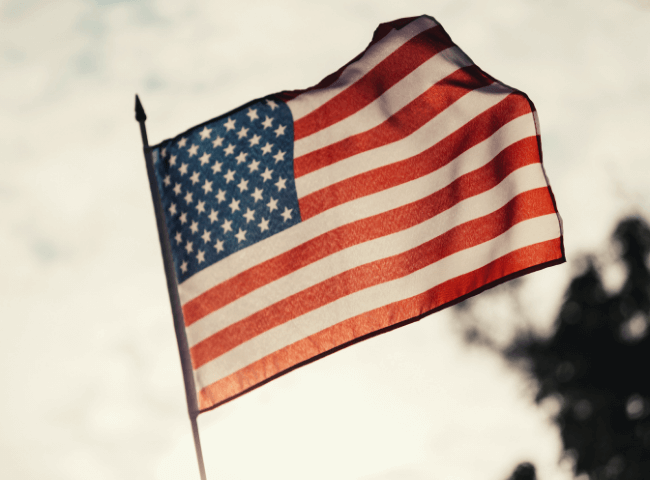 Good Evening, Petaluma –  
4th of July is a few days away and we are so excited to share our City-sponsored firework show high in the skies above Petaluma this year! Simply look up around 9:30pm and enjoy. Also, please remember, all public use of fireworks, both in Petaluma and in the surrounding unincorporated areas of Sonoma County, is strictly prohibited. Fire danger is especially high this year with our historic drought conditions – let's leave the fireworks to the professionals! 
In tonight's email, we'll share news from the County around holiday celebrations, travel, and vaccines, new watering restrictions put in place to help us withstand the extreme drought, updates on road work being done around town, details on the firework ban, and much more.  
Please enjoy, share with friends, and have a safe, happy Independence Day. We'll see you back in your inbox next Wednesday! 
COVID-19 UPDATE
Please take a moment to check out these important COVID-19 resources and updates from the County of Sonoma: 
Fourth of July Weekend Advice for Unvaccinated Individuals – Avoid Gatherings 
Individuals should avoid gatherings over the busy Fourth of July weekend if they are not vaccinated, Sonoma County Health leaders say. If they do attend gatherings, they should practice social distancing and wear a mask, according to Dr. Sundari Mase, the County's health officer.  
Young people who are not vaccinated account for nearly all the new cases of COVID-19 in Sonoma County. Gatherings are often where virus transmission occurs among those who are not vaccinated, as people meet with family and friends and travel more frequently, health officials say. That is why local health officials ask those who are unvaccinated to be careful this weekend, while encouraging those who are vaccinated to enjoy this holiday.  
What Those Planning to Travel Should Know 
California no longer has a travel advisory in effect. There is now no State recommendation to test and quarantine before and after travel. However, the California Department of Public Health asks that you do the following: 
Delay travel until you're fully vaccinated

 
If you're not fully vaccinated, but choose to travel, get tested before and after

 

No matter your vaccination status, wear a mask while on public transportation or in a transportation hub

 

Get tested if you feel sick, and avoid traveling if you have or may have COVID-19. 

 

See the 

CDC's travel guidelines

. 

 
CLICK HERE to view the State's Fact Sheet explaining the CDC guidance. 
State Offers Digital Copy of Vaccine Card 
On Friday, June 18, California unveiled a new system that allows state residents to access a digital copy of their COVID-19 vaccination record.  While everyone who's been vaccinated for COVID-19 should have received a white paper card from the U.S. Centers for Disease Control and Prevention detailing where and when they got their shot, State officials said an electronic option will give residents an alternative to paper. Residents are urged to keep their paper CDC card in a safe and secure place. The digital COVID-19 vaccine record is designed to provide a convenient backup if someone misplaces their paper card. 
How it works: 
The system is accessible through 

myvaccinerecord.cdph.ca.gov

.  

 

Residents will be prompted to provide their name, date of birth, and an email or cell phone number they used when getting their vaccine.

 
Residents will need to create a personal identification number that can then be used to access a digital copy of their inoculation record, as well as a scannable QR code.

 
County Encourages Younger Adults to Get Vaccinated 
Unvaccinated residents, ages 18 to 34, account for most of the new cases of COVID-19 in Sonoma County. Health officials remain concerned about the risk that new variants, including the highly transmissible delta variant, pose to those who are not vaccinated. 
As of June 30, 66% of all County residents 12 and older are fully vaccinated, while just 52% of County residents ages 16 to 24 and 55.5% of residents ages 25 to 34 are fully vaccinated.

 

74% of all residents 12 and older have received at least one vaccine dose; 61% of residents ages 16 to 24 have received at least one dose.

 

Household transmission and gatherings are the primary current contributors to transmission.

 
To learn more about COVID-19 vaccinations, including how and where to receive a vaccine, please visit: SocoEmergency.org/Vaccine or MyTurn.ca.gov 
HISTORIC DROUGHT: NEW WATERING RESTRICTIONS IN PLACE
Did you know up to 50% of residential water is used outdoors during the summer months?  To help save water during this historic drought, the City of Petaluma is limiting hours for outdoor watering. Please see the new watering schedule in the image above.  
These restrictions will be enforced and violations are subject to fines of up to $1,000. 
To learn more, including tips for saving water, additional restrictions, and violation procedures, please visit CityofPetaluma.org/SaveWater. 
CELEBRATE SAFELY THIS WEEKEND
4th of July is a few days away and we'd like to remind you of Petaluma's ban on fireworks. Please leave it to the professionals this year! Public use of all fireworks, including those previously considered legal, is strictly prohibited. The risk of wildfires in our current extreme drought conditions is simply too great. Let's work together to keep our community safe! 
PLEASE BE ADVISED: Local property owners are responsible for any firework activity that occurs on their property regardless of who possesses or lights the fireworks. Violations are subject to a $1,000 fine. 
To learn more, please visit: CityofPetaluma.org/NoFireworks 
On the bright side, we are excited to announce the return of Petaluma's City-sponsored fireworks show! This year, the show will take place higher in the skies so more residents can view it from the comfort of their neighborhoods. The show will begin around 9:30pm on July 4 – simply look up and enjoy! Please note: the fairgrounds will not be open for viewing the show. 
WHAT'S GOING ON DOWNTOWN?
You may have noticed some work being done at the corner of Western Avenue and Petaluma Boulevard this week. Our crews are hard at work installing required ADA-compliant curb ramps and "bulb outs"  (large semi-circular markings). These features improve accessibility for those with disabilities, make navigating strollers easier and safer, and provide pedestrians more room to stand on the corner and safely cross the roadway. Work is expected to be completed early next week. 
CLICK HERE to learn more about our Downtown ADA Improvements. 
Over the summer, as part of our citywide Pavement Restoration project, Western Avenue will be receiving slurry seal from Petaluma Boulevard to Liberty. Slurry seals provide a smooth surface and helps to protect the underlying pavement, minimizing the need for larger scale roadwork in the future. While the work is being done, parking and traffic may be impacted. We will provide the community ample notice and expect the work to take place over less than 2 days. 
CLICK HERE To learn more about our Pavement Restoration project. 
Thank you for your patience as we work to make our roads smoother and safer for our community! 
HIGHWAY 101 WIDENING
Heads up, Petaluma! In June and July, CalTrans continues to move forward with the Highway 101 widening project. In the next few weeks, CalTrans will be forming, installing rebar, and pouring the concrete deck.
These are exciting steps toward an expansion of the Petaluma 101 corridor. We look forward to less congestion through our section of highway!
CLICK HERE
 to learn more about the Highway 101 Widening.
JOIN SONOMA CLEAN POWER IN COMBATING THE CLIMATE CRISIS
Sonoma Clean Power, a public power provider for Sonoma and Mendocino counties, is seeking  engaged, committed volunteers to help combat the climate crisis through joining their Community Advisory Committee.  This is a meaningful opportunity to provide input toward Sonoma Clean Power's innovative customer benefits and renewable energy projects, and to assist with shaping clean energy goals for our community. Members serve 4-year terms following appointment by Sonoma Clean Power's Board of Directors. 
CLICK HERE for more information. 
WE'RE HIRING
The City of Petaluma is looking for talented people to join our team! Please click the links below for more information about our open positions. CLICK HERE for a full list of career opportunities. 
Director of Public Works and Utilities 
Police Officer (Current Academy Attendees & Graduates)
Senior Transit Planner/Grants Manager 
UPCOMING MEETINGS
The City of Petaluma is hard at work for our community. Please check out our upcoming meetings and click on the links below for more information: 
July 1, 6pm – Airport Commission 
July 7, 6:30pm – Pedestrian & Bicycle Advisory Committee 
July 8, 8:30am – Senior Advisory Committee 
July 8, 4pm – Transit Advisory Committee 
July 8, 6:30pm – Climate Action Commission 
Check for upcoming meetings, agendas, and how to participate on the City's meeting webpage: https://cityofpetaluma.org/meetings/