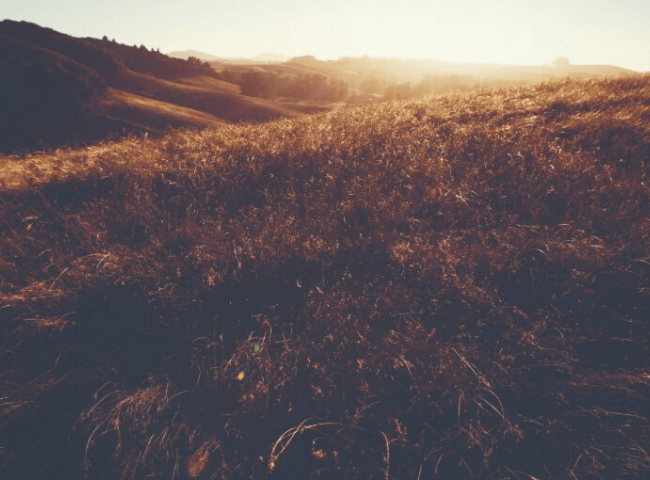 Hello, Petaluma —
Thank you to all who took the time to join us for our first ever 4th of July laser show! While it was not everything we expected, we learned a lot and, above all, appreciate the spirit of collaboration and support shown by our community. Read on to learn more about the event.
In tonight's update we'll share important information about the future of the Fairgrounds, tips to be emergency ready, details on the upcoming Ciclovia event, and more. Please enjoy, share with friends, and have a lovely evening. We'll see you in your inbox next week!
A DIFFERENT KIND OF 4TH OF JULY CELEBRATION
Thank you to those who came out the evening of July 4th to support Petaluma's first laser light display! We appreciate the feedback from many of you and, although the display didn't have the overall impact we were hoping to deliver to community members across the city, we appreciated the opportunity to try something new on short notice. Regardless of what form Petaluma's July 4th celebration takes on next year, we look forward to engaging with our community and working together to provide a safe, enjoyable experience.
We want to thank the community for gathering safely with friends, families, and neighbors. Our public safety officers responded to far fewer calls than in recent years which is a true testament to the pride we feel in our community and in one another. 
This 4th of July, the Petaluma Police and Fire Departments saw an overall decrease in calls for service which translated to enhanced community safety:
102 calls for service relating to fireworks were responded to (80 fewer calls than received in 2021). 

No injuries or fires were reported as a result of fireworks. 

We saw reduced impacts on traffic, encountered less impaired drivers on our local roadways, and experienced increased traffic safety.
With these reductions, officers proactively patrolled throughout the community and remained available for any emergency needs. We appreciate the efforts of the entire community who collectively celebrated responsibly this holiday.    
ARE YOU EMERGENCY READY?
Disaster can strike unexpectedly and move fast. Planning ahead for yourself, your loved ones, and your neighbors is a crucial step in making it through the unexpected safely. 
Weed Abatement
Creating defensible space is an essential part of preparing for fire season in California. Providing proper defensible space minimizes fire damage by providing a space and/or fuel break where firefighters can defend against fire.
Brush and weed abatement to reduce fuel loads is a proactive fire prevention measure that will stop, slow, or confine the spread of fire, allow time for fire suppression personnel to respond and extinguish a threatening fire, and reduce the fire threat from properties that adjoin the city limits. Please help keep Petaluma fire-safe by abating weeds and grasses on your property throughout the entire fire season. 
CLICK HERE to learn more about weed abatement in Petaluma.
ART & GARDEN FESTIVAL IS THIS WEEKEND!
Join the community for a fun-filled day for the entire family. This is not your typical street fair.  Vendors are handpicked and will be showcasing quality, creative home and garden décor, jewelry, arts, and more. With 145 booths of unusual, unique, and handmade items, this event has something for everyone's taste and budget.
In addition to local crafters, artisans and gardeners, there will be live music on two stages, and an array of local wineries, breweries, restaurants, and fine food purveyors.
This event is free to attend with tasting packages available to those who wish to partake in all the great wine, craft beer, and cocktails.
Experts will be on hand from The Petaluma Garden Club and Sonoma County Master Gardeners to answer gardening questions. Learn how to grow vegetables in tricky Petaluma adobe soil and what makes a garden organic.
While parents are eating and dancing, kids can enjoy the children's corner, with free hands-on arts and crafts, face painting, hair tinsel, bounce house, and more!
Bring your own washable chalk and have fun with your friends, your kids, or neighbors at the free chalk art competition from 11 am to 4 pm.
CLICK HERE to learn more.
PETALUMA FAIRGROUNDS ADVISORY PANEL WILL SHARE RECOMMENDATIONS WITH CITY COUNCIL JULY 11
The Petaluma Fairgrounds Advisory Panel has been meeting for weeks to gain an in-depth understanding of our Fairgrounds and envision a future for this beloved Petaluma property. The Panel, comprising of Petalumans from all walks of life, will hold their final session this weekend and will present their recommendations to City Council at the upcoming meeting on Monday, July 11. Please join us to hear the Panel's thoughts for the future of the Fairgrounds. CLICK HERE for information on how to attend the City Council meeting, either in-person or virtually.
Want to see the Panel in action? All large group sessions will be shown on their YouTube channel. In addition, members of the public are encouraged to stop by the event and sit in the visitor gallery. Much like a Senate visitor gallery, observers will be able to watch the Panelists in action but won't be able to participate or interrupt the proceedings. The number of those allowed into the visitor gallery will be limited by the size of the room and Covid-protocols. 
For more information, CLICK HERE.
SAFE TEAM REACHES 1 YEAR MARK
In July 2021, the City of Petaluma, Petaluma Police Department, and Petaluma People's Services Center partnered to onboard the SAFE Team (Specialized Assistance for Everyone). The SAFE Team is a mobile crisis response unit that provides 3 main services to the community:
Emergency response for issues relating to mental health, addiction, and homelessness

Non-emergency response for people in need

Proactive community outreach
To date, the SAFE Team has responded to over 3,357 calls for service. Scheduled to work 24/7, 365 days a year, the Team is sent to assist when appropriate in non-violent, non-life-threatening situations, in place of police and fire in cases involving homelessness, mental health, or substance abuse.
Community members who wish to request the SAFE Team can contact them by calling 707-781-1234, or by calling the non-emergency police line at 707-778-4372. Always call 911 for emergencies.
Learn more at cityofpetaluma.org/SAFE.
JOIN US JULY 17 FOR CICLOVIA!
Mark your calendars and join us on Sunday, July 17 from 10am – 2pm for Ciclovía!
Organized by the City of Petaluma and the Sonoma Bike Coalition, Ciclovía is a day for outdoor fun for the whole family! Experience Petaluma Boulevard without any cars, traverse town on the Lynch Creek Trail, and see some of the new infrastructure that has been developed to make Petaluma safer for bicyclists. There will be a variety of activities & performances along the route and in surrounding parks. 
Come downtown for a chance to support our city, local businesses, and community organizations – all while being friendly to our planet. We can't wait to see you there!
For a map of the event and more information, visit bikesonoma.org/ciclovia.
CLIMATE ACTION UPDATE
This week, our Climate Action Commission shared the following:
After two years of study, Project Drawdown just released an update of their 82 climate solutions and added analyses of 11 additional technologies and practices with the proven ability to reduce greenhouse gas concentrations in the atmosphere.
Five of the new solutions (Improved Aquaculture, Improved Fisheries, Macroalgae Protection and Restoration, Seafloor Protection, and Seaweed Farming) quantify ocean-related carbon sinks and ways of avoiding emissions.
Three (Improved Cattle Feed, Improved Manure Management, and Methane Leak Management) highlight the potential to reduce methane emissions.
And three (Recycled Metals, Recycled Plastics, and Reduced Plastics) explore ways to reduce industrial emissions.
The bottom line? The updated results confirm that existing practices and technologies, if implemented quickly and strategically, can avoid climate catastrophe. Not only that, but they can more than pay for themselves in lifetime savings. Many also have bonus benefits for reducing poverty, increasing equity, and protecting endangered animals and ecosystems. So solving the climate crisis is both a life-saving and money-saving move for future generations. More information can be found here.
SCOTT RANCH PROJECT
The Scott Ranch project, as currently proposed, includes a 28-lot single-family residential subdivision with approximately 11 acres of private open space on either side of Windsor Drive.  Additionally, the park component of the Scott Ranch project includes an approximately 47 acre dedication of open space/parkland to Sonoma County Regional Parks for an extension of Helen Putnam Regional Park to D Street and including multi-use trails north and south of Kelly creek connecting the existing barn complex on the east of the site to the existing Regional Park to the west. 
The Final Environmental Impact Report has been released and along with project materials is available for review at cityofpetaluma.org/scott-ranch/.
While originally scheduled for consideration and recommendation by the Planning Commission at the July 12th Planning Commission meeting, the item will be continued to a date certain of August 9th. Following recommendation by the Planning Commission the project, including both certification of the FEIR and project entitlements will be subsequently scheduled for consideration by the City Council.
Part Time Police Property Technician
UPCOMING MEETINGS
The City of Petaluma is hard at work for our community. Please check out our upcoming meetings and click on the links below for more information:
July 11, 6:30pm – Meeting of the Petaluma City Council and Petaluma Community Development Successor Agency