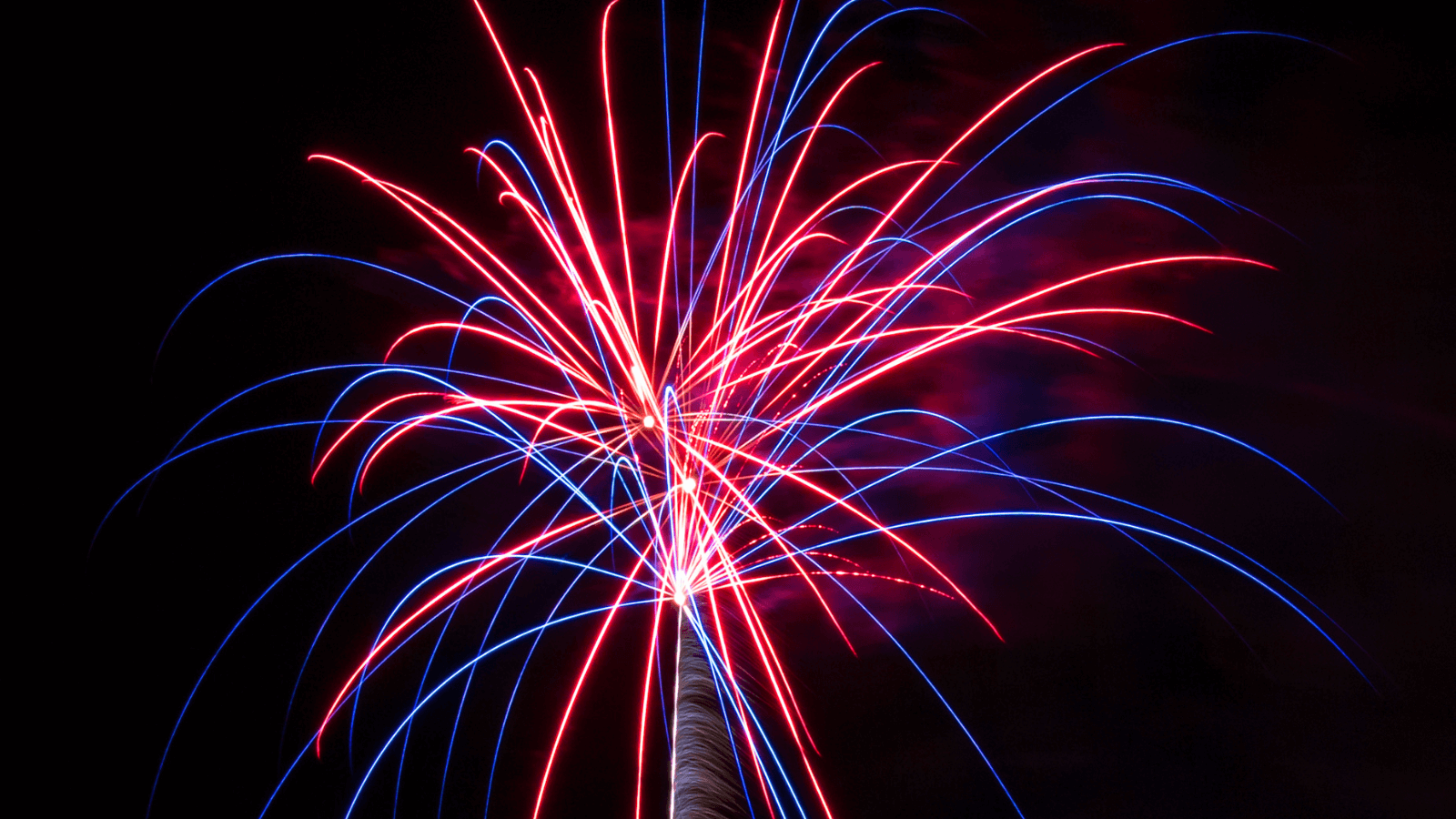 Happy Thursday, Petaluma! 
Your City team is busy planning for an active summer, with 4th of July celebrations on the horizon and lots of ways to stay on the bright side of this June Gloom by getting engaged with our community! Below you'll find surveys that will help guide our work over at Parks & Rec, a new initiative to improve health and wellbeing across Petaluma, and some expanded parking resources downtown.
We also want to congratulate all our Petaluma students moving up and on this year! From the littlest preschool graduates to our seniors taking their places in the world, we're proud of your hard work and so happy to have you here in our community. We hope you have a wonderful summer and get a chance to spend time relaxing in one of our incredible parks, go paddling on the Petaluma River, or sign up for the Summer Reading program through the Sonoma Library. There's no better place to staycation than Petaluma!
4TH OF JULY CELEBRATION
After surveying residents last winter, we heard you loud and clear: Petalumans missed the traditional 4th of July fireworks last year and liked 2021's high elevation show that allowed you to enjoy the show from your own neighborhoods. We heard that this spurred deeper connections with neighbors and was easier on families than gathering at a central location like the Fairgrounds.
This year, we are thrilled to be bringing back a high-elevation fireworks display, meaning you'll be able to see the show from your own neighborhood and various points throughout the city. We are also partnering with the East Side Farmers Market during the day on July 4th to have a "pre-party" with games, vendors, and fun for families. Fireworks will be launched from the Petaluma Fairgrounds, which will be closed to the public for safety – but we'll be releasing a viewing map soon with information about "hot spots" where you can get the best view.
As we get ready for this year's celebration, don't forget: 
Personal fireworks are illegal. 

If you celebrate in one of our public spaces, please: pack it in, pack it out. That means pick up all garbage before you leave. 

And of course, alcohol is prohibited in parks.
Thanks for helping us honor our country and our community by celebrating responsibly! 
BLUE ZONES PROJECT PETALUMA LAUNCHES TO TRANSFORM COMMUNITY'S WELL-BEING
Healthy Petaluma District and Foundation (Healthy Petaluma) and the City of Petaluma announce the launch of a city-wide Blue Zones Project to help residents live better, longer lives. Blue Zones Project is a comprehensive initiative that helps communities transform their environments to support healthy lifestyles and to measurably improve community well-being, resilience, and economic vitality.
Blue Zones Project communities optimize public policies, social connections, and the places and spaces where people spend the most time (streets, parks, schools, workplaces, grocery stores, faith communities, homes) to help make healthy choices easy and more accessible to all. Participating communities have seen double-digit drops in obesity and smoking rates, economic investment in downtown corridors, grant funding awards to support policies and programs to improve health equity, and measurable savings in healthcare costs, among other positive outcomes.
"We are thrilled to join forces with Healthy Petaluma to launch Blue Zones Project Petaluma," said Mayor Kevin McDonnell. "This initiative aligns perfectly with our values as a community, and we are excited to work within our vast network of community partnerships and residents to make Petaluma a healthier, happier, and more connected place to live."
Learn more about the Blue Zones Project Petaluma in the press release HERE.
REGISTER FOR PRESCHOOL TODAY
Tiny Tots Preschool is NOW ENROLLING for the Fall 2023 semester! Our preschool programs strike the perfect balance between helping your child learn and grow while also letting them (and you!) enjoy these magical years. Wonderful teachers, kid-friendly facilities, and affordable rates make us a favorite among kids and parents alike. 
School tours are available for interested families. For more information, call 707-778-4407 or visit cityofpetaluma.org/parks-recreation-preschool-programs.
CITY HALL PARKING ACCESS
With so many amazing stores and restaurants to visit downtown, we know that finding convenient street parking is getting more difficult for residents and visitors alike.
To help everyone experience Petaluma's downtown, we are making the City Hall parking lots on Bassett and English Streets available for public parking! We'll be changing the signs in the weeks to come so that everyone knows, but in the meantime, feel free to park at the city lots when visiting downtown this summer. City Hall is just a block away from Crooked Goat, Acme Burger, the Find, the Tea Room, and more – so come share our space, charge your EV, and enjoy our fabulous downtown!
LUCCHESI PLAYING FIELDS – TURF SURVEY
Lucchesi Park is home to a regulation-sized all-weather, synthetic, multi-use soccer/lacrosse field that is a popular destination for community sports groups due to its year-round access and lighting. The field has gone beyond its 10-year lifecycle and is in need of replacement.
We want to know what you think! Please take our survey to share what is important to you when it comes to playing fields in Petaluma – and what you'd like to see at Lucchesi Field.
CLICK HERE to take the survey.
Visit cityofpetaluma.org/lucchesifield to learn more about the project and how to make your voice heard. Thank you for helping us make Petaluma playing fields the best they can be!
PARKS & REC: SPECIAL NEEDS PROGRAMMING SURVEY
The team at Petaluma Parks and Recreation is always looking for ways to expand our programming and serve more members of the community. We are currently working with a potential contract instructor to offer inclusive programming for children and teens who have neurodivergency and/or disabilities.
If you are interested in these kinds of programs, please complete a short survey online here: https://www.surveymonkey.com/r/NHTRW9W.
The survey will close on Monday, June 19. We appreciate your feedback and look forward to offering more expansive programming!
Questions or comments? Contact the Parks and Recreation Department at 707-778-4380 or [email protected]. 
MONTHLY UPDATES: OUR REPORTS TO THE COMMUNITY
Every month, your City team compiles a report on our work, reflecting key City projects and initiatives happening across Petaluma. Although it is not an exhaustive list, each of these projects are significant in impact, resources, and importance to our community. They also typically represent progress on our City Council's top ten Goals & Priorities.
You can read the April 2023 Monthly Update HERE or check out our progress every month of the year on our Monthly Update page HERE. Thanks for following along with our work!
KNOW BEFORE YOU GROW FORUM: PETALUMA URBAN CHAT
Wednesday, June 14, 2023
"The Future of Petaluma is 15-Minute Neighborhoods!"
7:00 – 8:30pm, Live and In-Person!
Cavanagh Center, 426 8th Street
Petaluma is one of a handful of cities to win a grant from the American Institute of Architects Sustainable Design Assessment Team (AIA SDAT) to develop a vision of what a 15-minute neighborhood future would look like in Petaluma. Fifteen-minute neighborhoods can improve the quality of our lives by providing easy access to fresh food, goods and services, and places to gather…all within a short 15-minute walk or bike ride! And they are an essential component of Petaluma's future. Without 15-minute neighborhoods, we can't reach the climate, livability, and financial resilience goals that we've set for ourselves.
Join the local organizers of the 15-minute neighborhood effort to learn about this unique and necessary vision for our shared future. You'll also learn about the steps toward implementation, starting with the adoption of a General Plan that embraces 15-minute neighborhoods and then continuing with changes to the zoning codes and neighborhood-specific actions to nourish the changes. Join us for an in-person forum that will continue and energize a conversation crucial to the vibrant future of Petaluma.
NORTH MCDOWELL PAVING WORK BEGINS NEXT WEEK 
Work is underway on the N. McDowell Improvement project. Once completed, Petaluma will enjoy the following on North McDowell from Sunrise Parkway to Old Redwood Highway:
A safer, smoother roadway surface 

Improved traffic flow and safety

Elements designed to reduce traffic speed

New and enhanced sidewalks, curbs, & pedestrian crossings

Upgraded bike lanes

Better access to transit
Crews began "concrete work" on sidewalks, curb ramps, and some driveways in January 2023. Paving work is scheduled to begin June 15  and is expected to last through the fall. 
During construction, traffic control measures will be implemented for safety. Every effort will be made to minimize impacts to traffic, however significant delays may happen and should be expected during heavy commute hours.
Visit cityofpetaluma.org/mcdowell to learn more.
JOIN OUR PETALUMA TEAM! 
The City of Petaluma is looking for talented people to join our team! Please click the links below for more information about our open positions.CLICK HERE for a full list of career opportunities.
Police Officer (Current Academy Attendees & Graduates)
Police Records Technician I/II
Public Safety Dispatcher – Lateral
Senior Management Analyst and Management Analyst I/II
UPCOMING MEETINGS
The City of Petaluma is hard at work for our community. Please check out our upcoming meetings and click on the links below for more information:
June 13, 4:00pm – Historic & Cultural Preservation Committee Meeting
June 13, 6:00pm – Joint Planning Commission & HCPC Meeting
June 13, 6:30pm – Youth Commission Meeting
June 15, 6:30pm – General Plan Advisory Committee Meeting
June 19, 6:30pm – City Council/PCDSA Regular Meeting
June 21, 3:30pm – Tree Advisory Committee Meeting
June 21, 6:00pm – Recreation, Music & Parks Commission Meeting
June 22, 6:00pm – Public Art Committee Meeting
Check for upcoming meetings, agendas, and how to participate on the City's meeting webpage: https://cityofpetaluma.org/meetings/