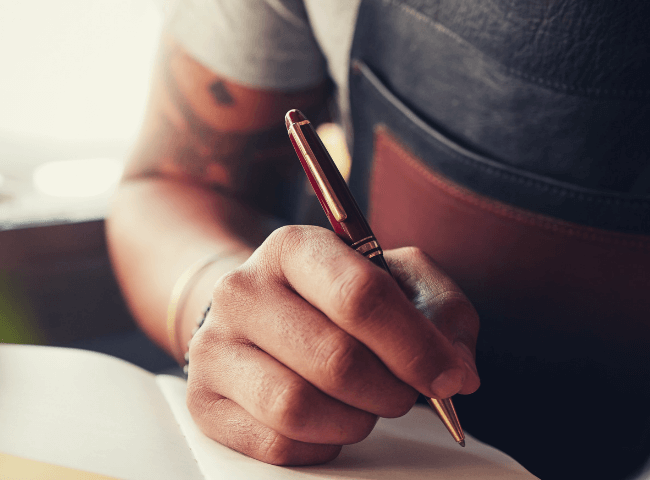 Good Evening, Petaluma –
As we approach the one-year anniversary of Shelter-in-Place, it's hard to believe how much life has changed the past 12 months. Covid, masking, social distancing, and more have become part of our lives in ways most of us never imagined. Although so much has changed, much remains the same. The heart and soul of our community shines brightly as ever as we continually come together to support one another, and the feel of spring in the air brings with it the sense of hope it always has. Vaccination efforts are ramping up and a light is beginning to appear at the end of the tunnel. Stay strong, Petaluma, we have come so far and we will get through this together!
In tonight's email, we'll review COVID-19 updates from the CDC and County of Sonoma, including precautions that should be taken by those who have received the vaccine. We will take a look at recent and upcoming City Council actions and items that impact our City, and share some great resources for supporting our environment, kindness, and the BIPOC community.
Please enjoy, share with friends, and have a wonderful week. We will see you back in your inbox next Wednesday.
COVID-19 UPDATE
Please take a moment to check out these resources and updates from the County of Sonoma:
Vaccinations
Although all three ​COVID-19 vaccines​ are effective in preventing the worst outcomes of COVID-19, including hospitalizations and death, it's still unclear how much vaccines limit the spread of the virus. For that reason, the Centers for Disease Control and Prevention have just issued guidance for those who have been vaccinated.
The CDC guidance is advisory in nature. ​The State Health Order is what has final authority in California. At this point, the State has not revised its order or weighed in on the CDC guidance concerning what activities (or exceptions) are permitted for fully vaccinated individuals. We are waiting to hear how the state will respond. Until then, we urge the public to err on the side of caution.
Learn more HERE.
Get Tested to Help Us Reach the Red Tier
Widespread testing and contact tracing are important steps towards reopening our schools and businesses as soon as possible.
CLICK HERE to learn more.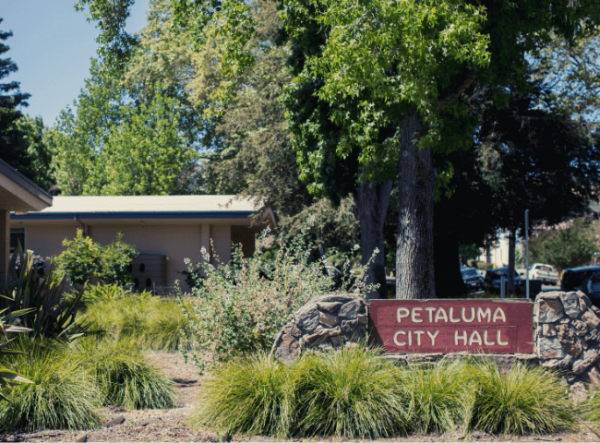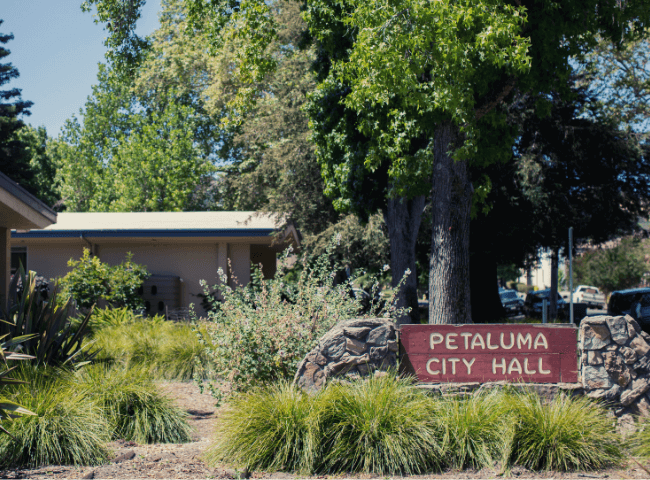 CITY COUNCIL NEWS: RECAP & UPCOMING TOPICS
March 8 Recap
During the March 8 Workshop meeting of the Petaluma City Council, City staff presented an initial, proposed roll-out of an investment plan for Measure U funds.
The proposed plan includes front-loading a $20 million investment in Petaluma roads, a new fire station, increased staffing to improve customer service and response times, as well as Council-approved investments in caring for our unsheltered utilizing mobile shower and crisis intervention (CAHOOTS) programs, Climate Action efforts, complete upgrades to our Community Center, and installation of electric vehicle chargers. Talks and planning will continue during the City budget discussions in May.
Upcoming Topics
Join the City Council meeting this coming Monday, March 15, 2021 to hear about the appointment of members to the City's newly formed Ad Hoc Community Advisory Committee. The committee was established to study and discuss issues contributing to community members not feeling safe or welcome in Petaluma, and to develop recommendations to improve diversity, equity, and inclusivity in Petaluma.
Also, the City Council will receive and provide comment about a draft environmental study regarding a proposed housing development called Scott Ranch to be located near D Street and Windsor Dr. To learn more about these items and to review the agenda for the meeting, visit the Meetings page on our website.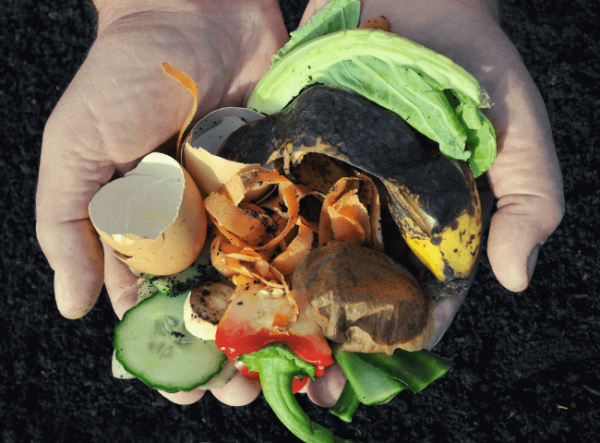 ASK A ZERO WASTE EXPERT
Recology, Petaluma's contractor for recycling, organic, and solid waste services, is holding a series of virtual sessions to teach Zero Waste tips, and answer compost, recycle, and garbage questions for the community.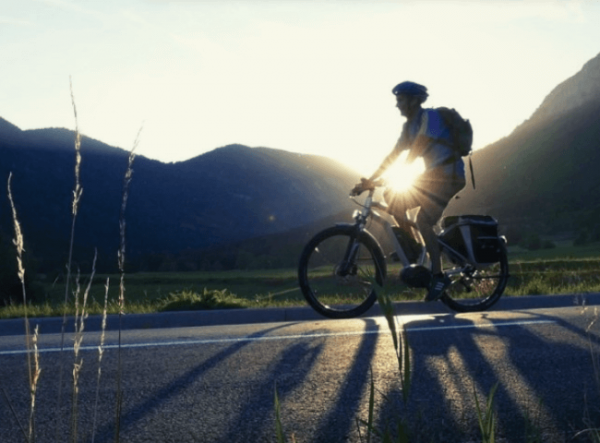 CHECK OUT SONOMA CLEAN POWER'S BIKE ELECTRIC PROGRAM
Sonoma Clean Power (SCP) is helping income-qualified customers buy electric bikes (commonly called "eBikes"). Qualified SCP customers can receive a $1000 incentive toward the purchase of eBikes at participating retailers.
Through this "Bike Electric" program, SCP hopes to stimulate the local eBike market, further support the adoption of clean energy modes of transportation, and make eBikes accessible to residents who could benefit most from owning one.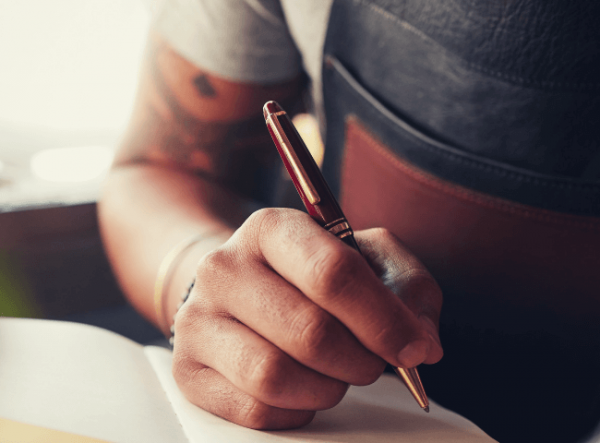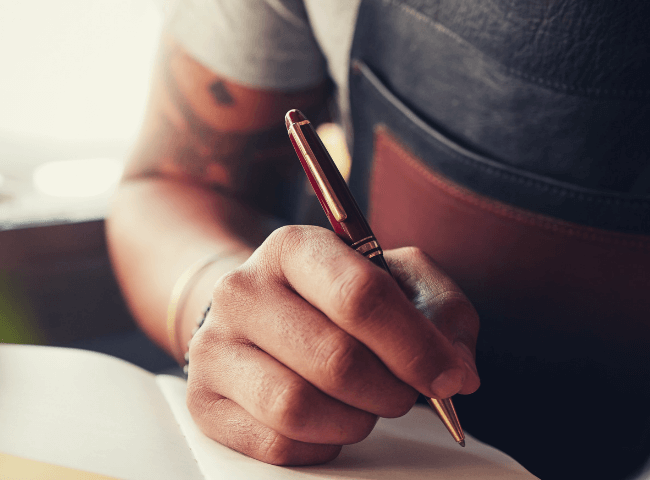 UNITED IN KINDNESS POETRY EVENT
Sonoma County United in Kindness, a commission committed to the human rights and dignity of all Sonoma County residents, is hosting their first youth poetry reading for Sonoma County teens ages 13-19. The event will take place Saturday April 17 from 5-6pm and will include a live open mic providing the opportunity to read an original poem or one written by any poet of choice.
To sign up, email your poem to [email protected]
Please visit the Sonoma County United in Kindness Facebook page to learn more.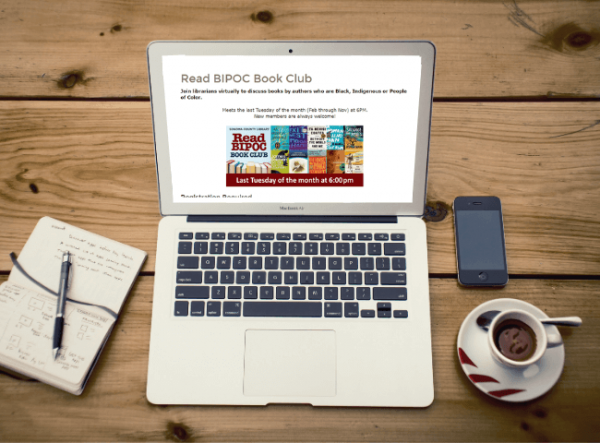 JOIN THE BIPOC BOOK CLUB
The Sonoma County Library has launched their BIPOC Book Club, a group that meets virtually to discuss books by authors who are Black, Indigenous, or People of Color. The group meets the last Tuesday of every Month at 6pm. Meetings are scheduled through November and new members are always welcome!
Register online HERE or call your local library to join.

WE'RE HIRING
The City of Petaluma is looking for talented people to join our team! Please click the links below for more information about our open positions. CLICK HERE for a full list of career opportunities.
Part Time Assistant City Attorney
Police Officer (Current Academy Attendees & Graduates)
UPCOMING MEETINGS
The City of Petaluma is hard at work for our community. Please check out our upcoming meetings and click on the links below for more information:
March 10, 7pm – Technology Advisory Committee
March 11, 8:30am – Senior Advisory Committee
March 11, 6:30pm – Climate Action Commission
March 15, 6:30pm – Meeting of the Petaluma City Council and Petaluma Community Development Successor Agency
March 17, 3:30pm – Tree Advisory Committee
March 17, 5pm – Airport Projects Subcommittee
March 17, 7pm – Recreation, Music, and Parks Commission
March 18, 4pm – Airport Operations / Master Plan Subcommittee
March 18, 6:30pm – General Plan Advisory Committee
Check for upcoming meetings, agendas, and how to participate on the City's meeting webpage: https://cityofpetaluma.org/meetings/