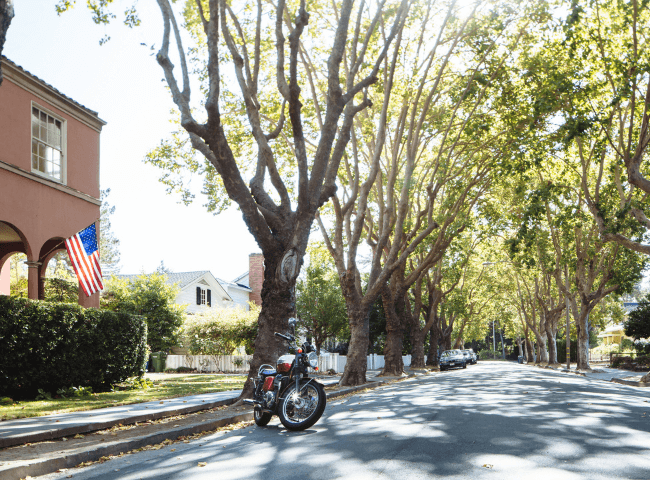 Hello, Petaluma –  
Tomorrow, March 17, 2022, marks 2 years since the first Shelter-in-Place Health Order went into effect. We are pleased to see our community returning to some sense of normalcy after what has been an unprecedented 24 months. Thank you for all you do to make Petaluma the special place that it is. 
In tonight's email, we'll share news of District Elections, the future of the fairgrounds, solutions to help end homelessness in our community, parking standards, Petaluma Boulevard South construction, and more. Please enjoy, share with friends, and have a lovely evening. We'll see you in your inbox next Wednesday! 
COVID-19 UPDATE
Please take a moment to check out these important COVID-19 resources and updates from the City of Petaluma and the County of Sonoma: 
Masking Update 
Masks are no longer required for unvaccinated individuals in California, but are strongly recommended for all individuals in most indoor settings. As of March 11, 2022, in schools and child care facilities, masks are not required but are strongly recommended (please contact your school district for masking requirements at your child's school).  
Masks will still be required for everyone in high transmission settings such as public transit, emergency shelters, health care settings, correctional facilities, homeless shelters and long-term care facilities. N95-style masks are recommended. 
As always, local jurisdictions may have additional requirements beyond the state guidance. Sonoma County will align with California on the masking and other changes.  
It is important to note that businesses, venue operators and hosts may choose to require all patrons to wear masks to protect staff and patrons. County health officials continue to stress that it is important to respect the choices of others when it comes to masking. 
CLICK HERE to view updated masking guidance from the California Department of Public Health (CDPH). 
School Mask Mandate Ends
As of 11:59 p.m. on March 11, in schools and childcare facilities, masks are not required but are strongly recommended. Monday, March 14 was the first school day that most students were not required to wear a mask.  
Individual school districts can decide to be more restrictive than the state and continue to require masks. A majority of districts in Sonoma County have aligned with the state, while some still need direction from their school boards. The Sonoma County Office of Education is in discussions with local districts about
the next steps.
Please contact your school district for information on masking requirements at your child's school. 
MAP SELECTION BY CITY COUNCIL FOR FINAL APPROVAL
Petaluma is transitioning to district elections to maximize the opportunity of all City voters to elect their preferred candidates to the City Council. On March 7, following four prior hearings, City Council held Public Hearing #5 for both the Council and members of the public to review draft district maps and information provided by staff about the map features. They then walked through the remaining steps in the district transition process, including the potential sequencing of the district elections. At last week's hearing, the City Council reviewed a selection of maps and chose one for final approval: Map Draft Plan 2 – Idea Consolidation 2 was selected. 
At the upcoming March 21 meeting, the City Council is scheduled to introduce a district elections ordinance and to adopt the ordinance on April 4. The ordinance that the Council adopts will specify which districts will be the first three to elect district representatives in 2022, and which three districts will elect district representatives in 2024.  The Mayoral seat will continue as an at-large seat, and be elected in 2022.  
The District Elections ordinance will specify which three districts will be the first to elect district representatives in 2022, and which three districts will elect district representatives in 2024. The mayor will continue to be elected by all city voters, which is scheduled for this November.   
To provide your input on this transition, you are invited to attend the Public Hearing this coming Monday, March 21 at 6:30 PM. The link to join via Zoom can be found on the District Elections webpage and by clicking here. 
IT'S FIX-A-LEAK WEEK!
You're invited to participate in Fix-a-Leak Week this week – a nationwide campaign organized by the EPA – to save water and save money! Did you know the average household leaks nearly 10,000 gallons of water per year, or the amount of water it takes to wash 300 loads of laundry, and could be costing you an extra 10 percent on your water bills? To begin identifying leaks in and around your home, follow these three steps: 
STEP 1: Check Your Water Bill
Water usage spikes can indicate a leak. 
STEP 2: Read Your Water Meter 
Turn off all fixtures, if the water meter continues to spin, you have a leak. Learn more: cityofpetaluma.org/watermeter 
STEP 3: Test Your Toilet for Leaks 
Pickup FREE dye tabs and test your toilet for leaks. Learn more: cityofpetaluma.org/free 
You can then visit the EPA website to view the 10-minute checklist and to learn more about leak detection: epa.gov/watersense/fix-leak-week 
For a full list of water conservation tips, visit cityofpetaluma.org/conserve  
THE FAIRGROUNDS ADVISORY PANEL PROCESS HAS BEGUN!
Hey Petalumans, the time has finally come! 10,000 mailers have been sent to random addresses throughout the city inviting folks to participate in the Petaluma Fairgrounds Advisory Panel. For households that receive a mailer, we encourage anyone age 16+ to apply. To be eligible to serve on the Panel, you must: 
Currently live at the address on the mailing, or have received it through a social service agency

 

Be 16 years of age or older on May 13, 2022  

 

Be available on each day and time the Panel is scheduled to meet 

 
Not be a current employee of the City of Petaluma, or a current or former elected official.

 
Either mail your reply by April 5 or reply online by April 10. 
Panelists will be selected from among all the replies to the mailing at a public Lottery Event, to be broadcast live online on April 13.  
For more information, call (707) 789-1099 or go to healthydemocracy.org/petaluma 
PROJECT HOMEKEY IS COMING TO PETALUMA!
As in most cities across the country, some in our community experience homelessness. There are complex reasons that lead to homelessness and the City of Petaluma is committed to helping our most vulnerable and protecting our community.  
We are thrilled to share that the City of Petaluma, in partnership with Burbank Housing and the County of Sonoma, has received $15 million from the State of California's Project Homekey program This funding will support the creation of 60 single-occupancy permanent supportive housing (PSH) units at the Studios at Montero (formerly America's Best Value Inn Petaluma) at 5135 Montero Way in northeast Petaluma. Once completed, this will be the largest permanent supportive housing Homekey project in Sonoma County. 
The Studios at Montero will be owned and managed by Burbank Housing and is its third Homekey project in Sonoma County. The 60 units at the Studios at Montero marks the first PSH partnership between Burbank Housing and the City of Petaluma. Upon its completion, the 60 units will provide critically needed housing for more than 10% of the chronically homeless population in Sonoma County identified through the 2020 Point-In-Time count. 
Learn more at cityofpetaluma.org/projecthomekey 
PETALUMA BLVD SOUTH CONSTRUCTION UPDATE
Our Petaluma Boulevard South Complete Streets project continues to progress as we make our way through 2022. To date, 15 new American Disabilities Act (ADA) compliant curb ramps have been installed between E Street and Mountain View Avenue. We have also repaired 3000 square feet of damaged sidewalk and installed various drainage improvements to help with water on the roadway during periods of heavy rain. 
Currently, new sidewalks are being installed south of Mountain View Avenue in front of the Veterans Building and bowling alley. This new sidewalk installation will continue all the way to the roundabout at Crystal Lane. This critical sidewalk gap closure will provide new, safe, ADA compliant passage for pedestrians. 
You will notice traffic control measures are still in effect in this area, including restricting the southbound lane to a single lane. Please take care when traveling near the new curb ramps and sidewalk as there are still depressions in the road surface and some remaining construction debris. The project remains on schedule and paving activities are expected to begin in May. 
Learn more at cityofpetaluma.org/blvdsouth. 
PARKING STUDY SESSION DISCUSSION SERIES KICK-OFF!
Join us virtually for Study Session #1: Private Off-Street Parking Standards   
Monday, March 28, 2022 at 6:00 PM on Zoom 
Petaluma is working to become carbon neutral by 2030. To do this, we will have to reduce our dependence on vehicles and the amount of land that is dedicated to parking them. Thus, we will be working with the community to update our parking rules to better align with broader city goals and community values. The Bicycle and Pedestrian Advisory Committee, Planning Commission, and City Council will come together in a joint meeting to kick off the Parking Study Session series. Please join us to learn about off-street private parking standards and share your voice in this important discussion.   
To learn more about the Parking Study Session Series, how parking standards shape our city, and for the Zoom Meeting information please access the project website at cityofpetaluma.org/parkingstandards. 
This meeting is open to the public and available through Zoom, Granicus, and Petaluma Community Access Television. All interested community members and stakeholders are encouraged to get involved in the process to share their lived experiences and knowledge 
CLIMATE ACTION UPDATE
This week, our Climate Action Commission shared the following: 
Cool Petaluma is hosting another stamping party Saturday, March 19 from 11am-3 pm at Jupiter Foods (on Petaluma Blvd at Western) creating flags and swag. Upcycling is the name of the game! Bring your own clothes and cloth bags to the outside table where you can safely stamp your custom swag, or pick up a pre-made shirt created from thrift store finds. They will also be creating flags to use in the Butter and Egg Days Parade, so join the action and help create the movement. Getting to carbon neutral by 2030 has never been so much fun!  
Visit coolpetaluma.org/events for more information. 
JOIN OUR PETALUMA TEAM!
The City of Petaluma is looking for talented people to join our team! Please click the links below for more information about our open positions. CLICK HERE for a full list of career opportunities. 
Associate/Senior Civil Engineer 
Firefighter/Paramedic – Lateral 
Police Officer (Current Academy Attendees & Graduates) 
Public Safety Dispatcher – Lateral 
Water Recycling Plant Operator Trainee/I/II/III  
UPCOMING MEETINGS
The City of Petaluma is hard at work for our community. Please check out our upcoming meetings and click on the links below for more information: 
March 17, 8:30am – Senior Advisory Committee 
March 17, 4pm – Airport Operations / Master Plan Subcommittee 
March 17, 5pm – Measure U Oversight Committee 
March 17, 6:30pm – General Plan Advisory Committee 
March 21, 6:30pm – Meeting of the Petaluma City Council and Petaluma Community Development Successor Agency 
March 22, 6:30pm – Youth Commission 
March 22, 7pm – Planning Commission 
March 23, 7pm  – Technology Advisory Committee 
March 24, 6pm – Public Art Committee 
Check for upcoming meetings, agendas, and how to participate on the City's meeting webpage: https://cityofpetaluma.org/meetings/