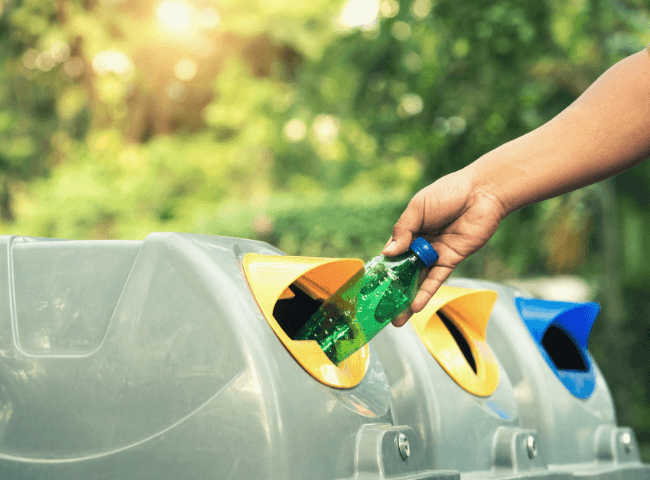 Good Evening, Petaluma –
Sonoma County officially entered the Red tier Sunday. This ease in restrictions coupled with the start of daylight savings time has the future looking quite a bit brighter. While we look forward to the opportunities the Red tier affords our local businesses, residents, and economy, it remains imperative that we continue mitigation measures such as vaccinations, social distancing, and masking, along with widespread testing. These are important steps on our road to complete reopening and we must remain vigilant in our efforts so that we keep moving in the right direction. Stay strong, Petaluma – we're making it through this thing together!
In tonight's email we'll review what the Red tier means, get an update from our Parks and Rec Department, introduce an easy new way to stay updated on City projects and development, invite you to share a video with us, and share tips for taking care of our environment.
Please enjoy, share with friends, and have a lovely evening. We'll see you in your inbox next Wednesday!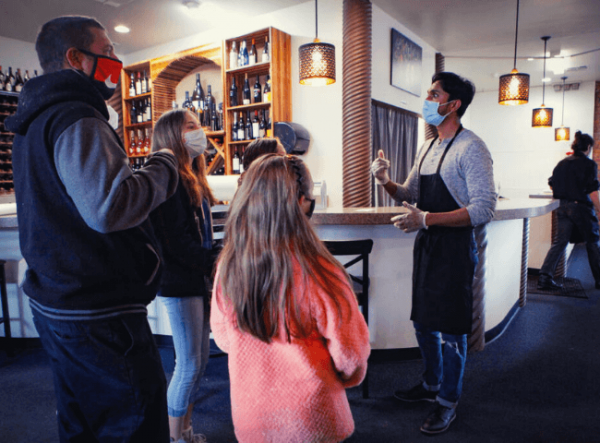 COVID-19 UPDATE
Sunday March 14, Sonoma County officially entered the Red tier of the State's Blueprint for a Safer Economy.
Moving from the Purple tier into the Red tier for the county means restaurants are allowed to open indoors with 25 percent capacity, retail establishments are allowed to open indoors at 50 percent capacity, gyms are allowed to open indoors with 10% capacity, and much more.
CLICK HERE for more information from the State of California.
CLICK HERE for business guidance, allowance, and required modifications.
Additionally, in the Red tier, schools in all grades (TK-12) may reopen after they have posted their COVID-19 Safety Plan (CSP) to their website homepage at least five days prior to starting in-person instruction. Schools must adhere to the California Department of Public Health's (CDPH) COVID-19 and Reopening In-Person Instruction Framework.
For more information the County of Sonoma's COVID-19 response and vaccine rollout, go to www.socoemergency.org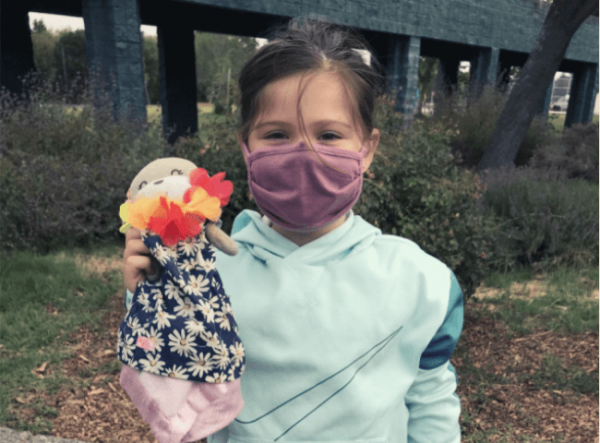 PARKS AND REC UPDATE
There are lots of exciting things happening in our Parks and Rec Department. Please take a moment to check out a few below!
Spring/Summer 2021 Activity Guide
We are excited to share that our Parks and Recreation Department's brand-new Spring/Summer 2021 Activity Guide is now available!
CLICK HERE to check out all the fun we have planned for the next several months.
Grant Park Playground Survey
We are incredibly excited to announce that plans are underway for replacing the playground structure at Grant Park!
At this stage in the process, we are inviting our community to provide input on what playground features you'd like to see included in the design.
Please take a few minutes to complete a short survey that will help us better understand how this playground will best serve the needs of our community:
We will also be sending letters to those residents who live in the Grant Park neighborhood with additional information.
For additional questions or to request a paper copy of the survey, contact Parks and Recreation staff at 707-778-4380 or [email protected]
Remember to Play Safely
We want to remind our community that while City parks remain open, certain rules and restrictions remain in effect to keep all visitors safe and healthy. These rules and restrictions include:
Park visitors must maintain 6 feet of physical distancing from those outside their household.
Park visitors must carry a facial covering with them at all times and wear it when 6 feet of physical distancing cannot be maintained
Park visitors must clean hands often, utilizing the hand sanitizer stations in many of our parks.
Group picnic/bbq areas in parks remain closed.
Sports fields and courts are open in accordance with CDPH Youth and Adult Recreational Sports Guidance.
For questions about any of the rules or restrictions above, contact Parks and Recreation staff at 707-778-4380 or [email protected]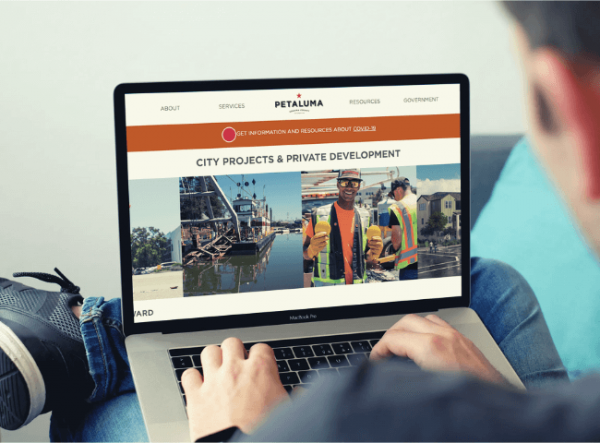 STAY UP TO DATE ON CITY PROJECTS & DEVELOPMENT
Ever wonder what all the construction around town is about? Petaluma is on a continual path of improvement and development in order to keep our City in top shape and facilitate growth aligned with our community values – and we've created a new virtual hub to keep you updated on all we have in the works!
Please explore some of our current and past projects HERE. While you're there, be sure to sign up to receive updates via email.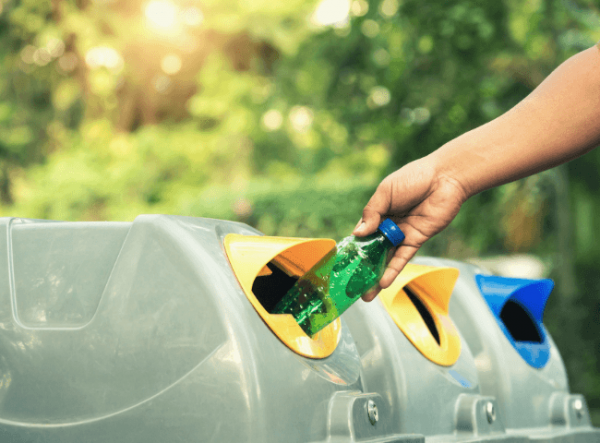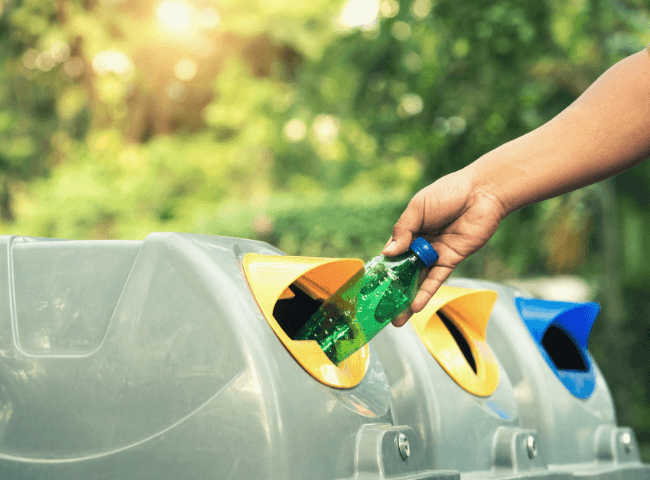 GET CLIMATE READY WITH US!
As part of the City of Petaluma's Climate Ready 2030 commitment, we have pledged to become a carbon neutral* city by the year 2030 – and you can help! Taking small actions like conserving water, recycling, composting, or biking to work can have a big impact on our City's carbon sequestration goals.
We are creating a video for Earth Day that will show how members of our community are helping us get climate ready, and we want to feature you! Send a short video clip showing us one action you're taking in your home, workplace, or on your commute, that helps the environment. Anyone who submits will receive a Climate Ready 2030 lawn sign!
We will compile submissions into a short video we will present to our City Council on Earth Day and share on our website and through our social media channels. Video submissions must be received by April 1, 2021.
Thank you for supporting us on the road to carbon neutrality. We can't wait to see what you're up to!
CLICK HERE for more information.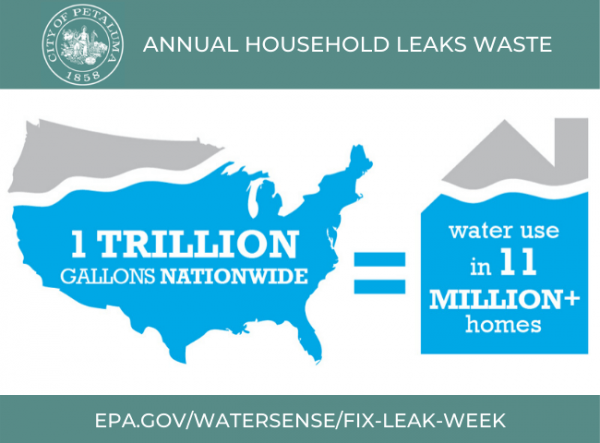 FIND & FIX LEAKS TO SAVE WATER
It's EPA's Fix and Leak Week! Did you know that 10% of homes have leaks that waste 90 gallons or more a day? Just a leaky faucet can waste more than 3,000 gallons a year! All these little leaks add up and fixing them can help save water and money on your water bill. To learn more, please visit for a https://www.epa.gov/watersense/fix-leak-week
CLICK HERE for a FREE DIY leak kit from the City of Petaluma!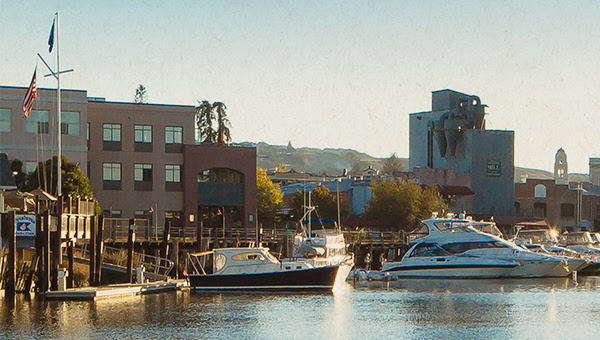 WE'RE HIRING
The City of Petaluma is looking for talented people to join our team! Please click the links below for more information about our open positions. CLICK HERE for a full list of career opportunities.
Part Time Assistant City Attorney
Police Officer (Current Academy Attendees & Graduates)
UPCOMING MEETINGS
The City of Petaluma is hard at work for our community. Please check out our upcoming meetings and click on the links below for more information:
March 17, 7pm – Recreation, Music, and Parks Commission
March 18, 4pm – Airport Operations / Master Plan Subcommittee
March 18, 6:30pm – General Plan Advisory Committee
March 23, 6:30pm – Youth Commission
March 23, 7pm – Planning Commission
March 24, 6:30pm – Regular Joint Transit Advisory and Pedestrian & Bicycle Advisory Subcommittee
March 25, 6pm – Public Art Committee
Check for upcoming meetings, agendas, and how to participate on the City's meeting webpage: https://cityofpetaluma.org/meetings/