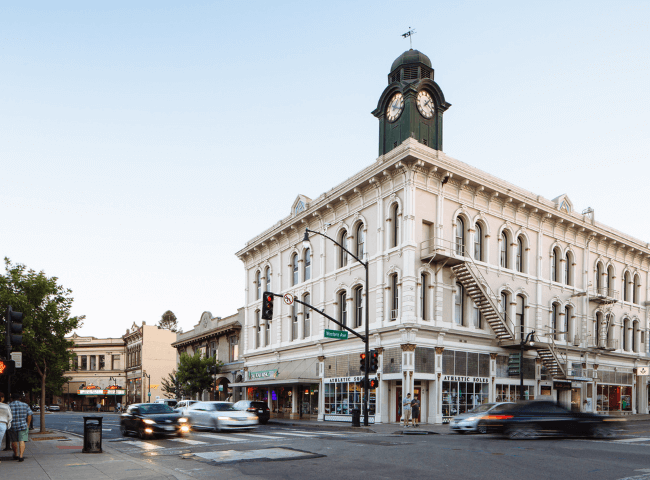 Hello, Petaluma –
Big news in our pandemic journey this week as the California Department of Public Health downgrades indoor masking mandates to strong recommendations in many public settings. As we take another step on the path toward our new normal, we are reminded of the power of compassion and empathy. While some of us may be jumping for joy at the thought of never wearing a mask again, others who are immunocompromised or have family members who are more vulnerable may feel fearful. We are all in this together and, at the same time, our specific situations and concerns are unique. We know we can count on you, Petaluma, to continue to show care and understanding for one another on this wild ride
In tonight's email, we'll share COVID updates, City news, and more. Please enjoy, share with friends, and have a lovely evening. We will see you in your inbox next Wednesday!
COVID-19 UPDATE
Please take a moment to check out these important COVID-19 resources and updates from the County of Sonoma:
New Masking Guidelines
Per the California Department of Public Health (CDPH), effective March 1, 2022, the requirement that unvaccinated individuals mask in indoor public settings will move to a strong recommendation that all persons, regardless of vaccine status, continue indoor masking.
Universal masking shall remain required in specified high-risk settings.
CLICK HERE for more information from CDPH.
Masking in Schools
The California Department of Public Health (CDPH) has announced that after March 11, 2022, the universal masking requirement for K-12 and childcare settings will terminate. CDPH strongly recommends individuals in these settings continue to mask in indoor settings when the universal masking requirement lifts. The Sonoma County Department of Public Health has indicated Sonoma County will align with this new CDPH guidance.
According to Petaluma City Schools, starting March 14, 2022, masking during in-class instruction will be strongly recommended but not required, and outdoor masking will remain optional, for schools in the Petaluma City Schools district.
For those not in the Petaluma City Schools district, please contact your school district for information on masking requirements at your child's school.
MEET OUR NEW MONTHLY UPDATE!
Here at the City, we are always working hard to make Petaluma the best it can be for our community – and we want to share our progress with you! Each month, we will publish a report featuring some key projects and initiatives our staff is working on. Each of these projects is significant in impact, resources, and importance to our community.
Check out our latest Monthly Update and sign up to receive more at cityofpetaluma.org/monthlyupdate.
PUBLIC INPUT WELCOME AT THE DISTRICT ELECTION PUBLIC HEARING #5 ON MARCH 7 @ 6:30PM
Big news! Petaluma is moving to a district election model to ensure that voices from all corners of our community are heard. Our city is being mapped into six districts of nearly equal population. Residents from each district will vote for one fellow resident to represent them on City Council. The Mayor will continue to be selected with the at-large election system.
At District Election Public Hearing #4 on February 14, City Council reviewed Draft Plan A, Version 2 provided by the third party demographers, Redistricting Partners, as well as the draft maps provided by the public and all other community input. City Council then provided direction to the demographer for the next round of draft plans, which are now available for review here. The draft plans include Draft Plan A, Version 3, as well as six of the publicly submitted maps that have been elevated as draft plans.
All draft plans will be reviewed at District Election Public Hearing #5 (City Council Meeting) this coming Monday, March 7 at 6:30pm. Click here to join via Zoom. All community input, regardless of immigration status or voting eligibility, continues to be encouraged.
Visit cityofpetaluma.org/districtelections to access:
Zoom link to attend the March 7 Public Hearing (Spanish translation available)
All draft plans and their atlases (data breakdown) provided by the demographer, Redistricting Partners
Overview of all public testimony and draft maps provided by the community
Timeline of upcoming events
RESTRICTED WATERING SCHEDULE STILL IN PLACE
Petaluma remains in a serious drought emergency. Lake Sonoma's water levels are lower than they were this time last year (2021) and drastically lower than in 2020. Please limit outdoor water use and if needed, only irrigate during the restricted watering schedule – overnight Tuesday and Saturday from 7:00 pm. to 8:00 am. The full list of water use restrictions can be viewed here.
The City continues to offer FREE Water-Wise HouseCalls where a water conservation expert will visit your property to help address any/all of the below:
Program your irrigation timer to follow the restricted watering schedule
Adjust sprinklers to avoid overspray/water waste
Help you check for water leaks
Advise on ways to save water indoors and outdoors
To schedule a Water-Wise HouseCall, please call (707) 778-4507 or email [email protected].
Please also review this list of indoor and outdoor water-saving tips to help save water with us during this historic drought.
KEEPING OUR ROADS SAFE
Did you know, according to Federal Highway Administration (FHWA) crash statistics, at least 40% of all vehicle fatalities are on local roads?
Keeping our roads safe for all who use them is a high priority for the City of Petaluma. We employ a broad range of strategies in order to ensure road safety. Some of these include:
Studying collision reports and statistics
Monitoring pavement conditions
Collaborating with outside agencies like the Sonoma County Transit Authority (SCTA)
Working with our community to understand areas of concern
We are putting together a Local Road Safety Plan and an Active Transportation Plan and we need to hear from you!
CLICK HERE to give your input.
HEADS UP! INTERNET IMPROVEMENTS DOWNTOWN
Good news! Our local internet service providers will be expanding and upgrading their systems in the downtown area over the next few months, leading to better fiber-based service and more options. The City has partnered with the providers and the Petaluma Downtown Association to give affected businesses plenty of notice, as well as minimize occasional traffic delays and parking disruptions to the community.
If you have questions about the traffic impact or would like to learn about service options, please contact our Economic Development Division at [email protected].
CLIMATE ACTION UPDATE
This week, our Climate Action Commission shared the following:
Bike & pedestrian success stories: CityThread presentation. Climate Action Commissioner Ned Orrett and local active transportation advocate Pete Gang enthusiastically recommend watching a recent presentation by CityThread on their successes in creating safer, more pedestrian- and bike-friendly streets in Austin, Denver, New Orleans, Pittsburgh, and Providence.
Climate Action Commission Chair Ann Edminster highly recommends Braiding Sweetgrass, by Robin Wall Kimmerer. A member of the Potowatomi tribe, Kimmerer is an American Distinguished Teaching Professor of Environmental and Forest Biology in New York and writes eloquently about climate, humans, and our relationship to the earth.  
WHO'S READY TO PLAY SOME ADULT SOFTBALL?
Online team registration opens next week for our upcoming Spring/Summer 2022 Adult Softball Season, and we couldn't be more excited!
The season will take place mid-April through July, and will conclude with a postseason tournament in August.
All games will take place at Prince Park in Petaluma, Monday-Friday.
To learn more or to register a team starting next week, visit our Adult Sports website HERE.
CHECK OUT THE PARKS & REC SPRING/SUMMER 2022 ACTIVITY GUIDE!
Looking for fun things to do in the coming months? Check out our Spring/Summer 2022 Parks & Rec Activity Guide!
CLICK HERE to view the guide.
COME JOIN OUR PETALUMA TEAM!
The City of Petaluma is looking for talented people to join our team! Please click the links below for more information about our open positions. CLICK HERE for a full list of career opportunities.
Community Development Director
Police Officer (Current Academy Attendees & Graduates)
Public Safety Dispatcher – Lateral
Have questions about working for the City? Please reach out to [email protected].
UPCOMING MEETINGS
The City of Petaluma is hard at work for our community. Please check out our upcoming meetings and click on the links below for more information:
March 3, 6pm – Airport Commission
March 7, 6:30pm – Meeting of the Petaluma City Council and Petaluma Community Development Successor Agency
March 8, 7pm – Planning Commission
March 10, 4pm – Transit Advisory Committee
March 10, 6:30pm – Climate Action Commission
Check for upcoming meetings, agendas, and how to participate on the City's meeting webpage: https://cityofpetaluma.org/meetings/.