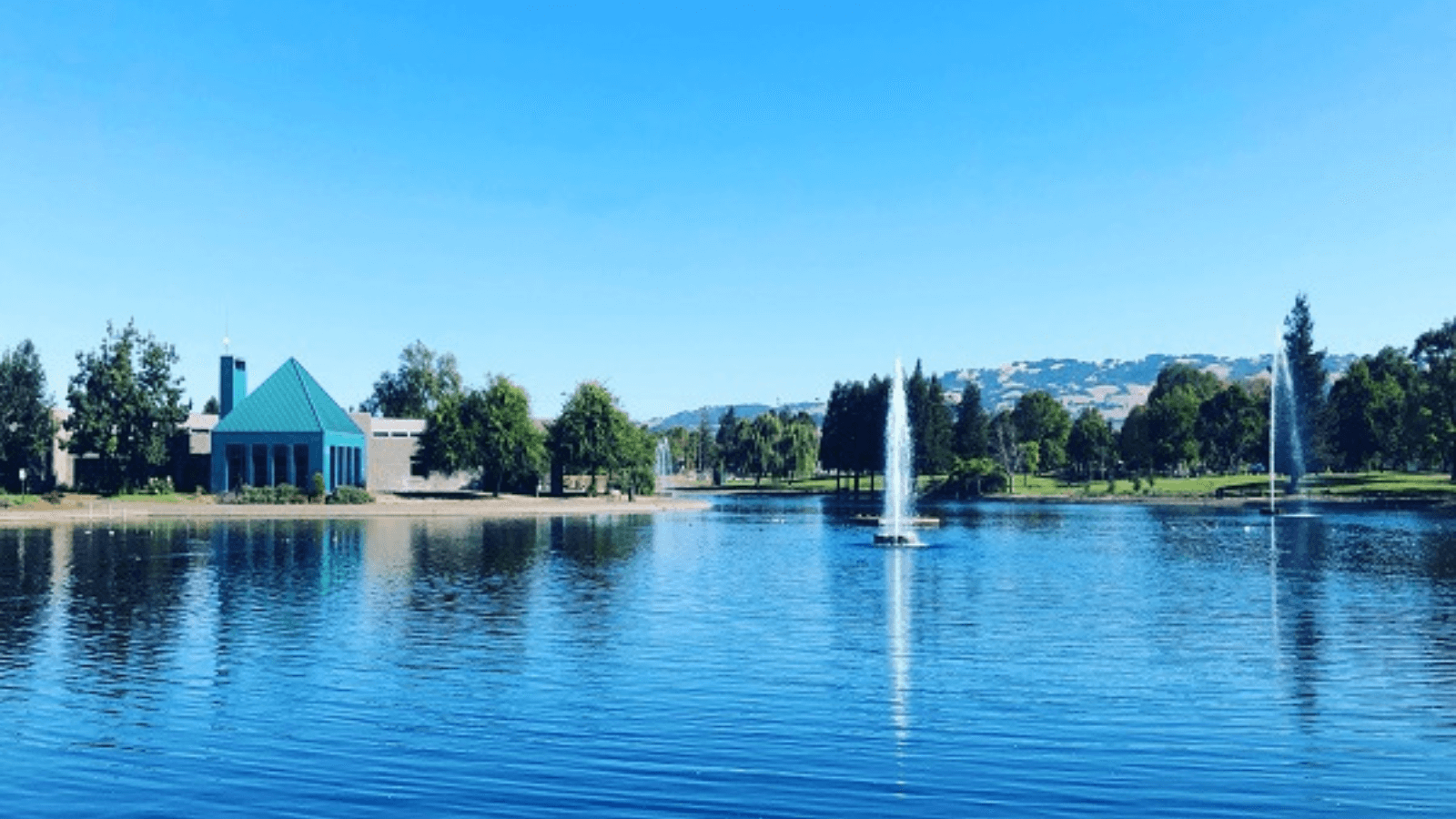 Happy Thursday, Petaluma!
Today, we are celebrating the official end of California's COVID-19 three-year state of emergency. This newsletter started at the beginning of the pandemic lock-down in 2020, when news was changing rapidly and your City team wanted to keep people in the loop on new developments around COVID every day. Since then, we moved to a weekly model and have been inspired by your continued readership and your active engagement with so many community projects. Our shared love for Petaluma unites us (no matter how we may feel about bathtubs or crosstown connectors!).
Now, as we begin the process of un-COVIDing, we'll be moving to biweekly emails (once every two weeks) to keep you up to date on local government projects and city news. In between, we'll still be here working towards a better Petaluma for all!
How to stay in touch
CITY HALL EXPANDING IN-PERSON HOURS
ICYMI: With the end of California's COVID-19 state of emergency, we will be expanding our City Hall service counters in-person hours starting March 6 to Monday – Thursday, 9 a.m. to 5 p.m. City staff have continued to serve the public throughout the pandemic without lapse, but shifted to more virtual appointments and services starting in 2020 to enhance public safety. These online services will also continue for your convenience.
Learn more about City Services at https://cityofpetaluma.org/cityservices.
WINTER STORM ASSISTANCE
PPSC is helping the County of Sonoma support low-income families and individuals who were impacted by the storms in late December and early January. The support can provide up to $500.00 in rental assistance and a gift card to replace food that may have been lost due to extended power outages. The program is open for applicants. Fill out the form in English or Spanish at the links below:
Winter Storm Assistance Application Link [In English; For Spanish, switch with the button in the top right]:
Not sure if you qualify for assistance? Reach out to PPSC at [email protected].
LUCCHESI PARK SUPPORTED AS PREFERRED SITE FOR NEW SKATE PARK
Thanks to everyone who joined us last week for another great Skate Park Workshop! Grindline, our contracted skate park designer, presented site analyses for four City parks identified as potential locations for a new skate park: Kenilworth, Leghorn's, Lucchesi, and Wiseman. After hearing about each site's characteristics (including location, available footprint, accessibility, and existing amenities), attendees were asked to rank the parks in order of preference, then vote on their preference between the top two ranked parks. 65 percent of those in attendance voted for Lucchesi Park as their preferred location compared to 27 percent for Kenilworth.
Click HERE to view the slideshow from the workshop, which includes live polling results.
NEXT STEPS
City staff will seek feedback on the proposed skate park at Lucchesi Park from the Recreation, Music, and Parks Commission (RMPC) at its March 15 regular meeting, followed by presenting design plans to the City Council for adoption (Date TBD).
The RMPC meeting is open to the public and we encourage the skating community to attend.
What: Presentation to Recreation, Music, and Parks Commission
When: Wednesday, March 15, 6 PM
Where: City Hall (11 English Street)
Click HERE to access meeting details, agenda, and staff report when they are available
Grindline has collected extensive input on preferred skating features to include and will begin developing two conceptual designs for the community's review at our next workshop, which will likely be in April or May 2023. Stay tuned to cityofpetaluma.org/skatepetaluma for updates!
On behalf of the project team, we'd like to thank everyone who has attended for their incredible participation at our meetings. We have been heartened by the level of engagement, passion, and inclusivity in our skating community. We're grateful to be working with you!
OAK HILL WELL UPDATE
Thank you to all community members who have expressed interest in the upcoming Oak Hill Well project. The project was paused briefly as the County of Sonoma instituted a moratorium for new well permits through April 4, 2023 to allow time for the development of a new well ordinance. Once the moratorium is lifted City staff will begin the bidding process for the well construction project. We expect to begin construction in summer of 2023.
As our engineering teams work to finalize the design of the underground well, we will work with the community to create a design for the well house (the small building that will surround the well). We look forward to exploring ways to make this feature aesthetically pleasing and a reflection of the neighborhood, potentially incorporating elements of public art.
Please visit cityofpetaluma.org/oakhillwell and sign up to receive project updates. We will share information on ways to get involved in the well house design collaboration.
What Do You Think of the Changes on Rainier?
Please take this survey to let us know what you think of the temporary traffic calming and safety improvements on Rainier Avenue. We will use this feedback, as well as traffic data, to continue to refine the street design and inform long-term changes following a pavement project planned for this summer/fall.
Thanks to everyone who has taken the time to fill out the survey and comment on our social media posts. We are sharing your input with the project team for consideration.
Visit cityofpetaluma.org/rainierpaving to learn more.
Sign Up for N. McDowell Updates
Wonder what's been going on with N. McDowell Blvd.? The N. McDowell Improvement project is underway and is designed to create a safer, smoother roadway for all road users.
Visit cityofpetaluma.org/mcdowell to learn more and sign up for project updates.
Butter & Eggs – April 22!
Mark your calendars! This year's Butter & Egg Days Parade will take place on April 22, to be followed by the Antique Faire the following weekend on April 30. Click HERE to learn more.
JOIN OUR PETALUMA TEAM! 
The City of Petaluma is looking for talented people to join our team! Please click the links below for more information about our open positions.CLICK HERE for a full list of career opportunities.
Firefighter/Paramedic – Lateral 
Police Officer (Current Academy Attendees & Graduates) 
Public Safety Dispatcher – Lateral 
Senior Management Analyst – Community Development 
Transit Specialist (Marketing & Communications) 
UPCOMING MEETINGS
The City of Petaluma is hard at work for our community. Please check out our upcoming meetings and click on the links below for more information: 
March 2, 6:00pm – Airport Commission
March 6, 6:30pm – City Council/PCDSA Regular Meeting
March 9, 8:30am – Senior Advisory Committee Meeting
March 9, 4:00pm – Transit Advisory Committee Meeting
March 9, 6:30 – Climate Action Commission Meeting
Check for upcoming meetings, agendas, and how to participate on the City's meeting webpage: https://cityofpetaluma.org/meetings/