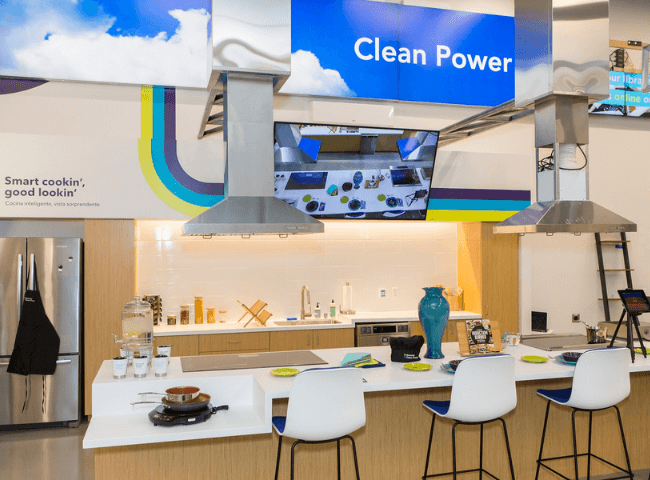 Hello, Petaluma –  
It has been just over 2 years since the first Shelter-in-Place Order was issued in Sonoma County and our community is regaining a sense of normalcy. Along with low case numbers, we are enjoying a return to favorite pastimes, gatherings with family and friends, and more. This shift is being embraced wholeheartedly by some, and with a little more trepidation by others. As always, we encourage you to show Petaluma's signature compassion as we enjoy all spring has to offer. 
The pandemic has been a trauma we have endured collectively, and it may take some time to truly feel "normal" again. If this healing process is slower for you, please know you are not alone and help is available. Call the Sonoma County Warm Line, 866-960-6264, for support, information, and referrals to local resources.  
We will be pausing the COVID Update section of our Community Update emails for the time being, but will be sure to keep you updated on any noteworthy virus news in the coming weeks. Please stay tuned to this weekly email for all the latest happenings in the wild world of Petaluma. We'll see you in your inbox next Wednesday! 
PLEASE NOTE: City offices will be closed Thursday, March 31, in observance of Cesar Chavez Day. 
DISTRICT ELECTIONS MAP APPROVED BY CITY COUNCIL
Big news! Petaluma is nearing the end of the transition to district elections. Thank you to everyone who provided input throughout this process. At their March 21, 2022 meeting, City Council approved a final map: Map Draft Plan 2 – Idea Consolidation 2 (Updated). As you will see, Petaluma has been mapped into six districts of nearly equal population. Voters in each district will vote for one eligible candidate to represent them on the City Council. The Mayor will continue to be elected at-large by all City voters. 
At that meeting, City Council also introduced the District Elections ordinance which specifies which three districts will be the first to elect district representatives in 2022, and which three districts will elect district representatives in 2024. Council is scheduled to adopt the ordinance on April 4, 2022. Adoption of the ordinance will be the final step in completing our District Elections transition.  
To learn more about the sequencing of the districts, please visit our District Elections webpage.  
HELP PLAN THE FUTURE OF THE FAIRGROUNDS!
Petalumans keep checking those mailboxes! If you've received an invitation to the Petaluma Fairgrounds Advisory Panel, remember to apply ASAP. After extensive deliberation, the Advisory Panel will give recommendations to the Petaluma City Council and the 4th District Agricultural Association about the future of the Petaluma Fairgrounds. The response forms must be mailed by April 5th or filled out online by April 10th as the Selection event is just a few short weeks away on April 13th. 
The Informational Advisory Committee (IAC), has been selected! The IAC is a diverse group of representatives from community groups around town, such as recreation groups and Fairgrounds property neighbors, that have been selected by a lottery process. These groups each have a unique interest in and a perspective about the future of the Fairgrounds. Their primary role will be to share quality, balanced information with the Petaluma Fairgrounds Advisory Panel. To view a full public roster of who has been selected, their affiliated organizations, and a recording of the IAC lottery selection process, check out healthydemocracy.org/petaluma  
TEMPORARY MINI TRAFFIC CIRCLE DEMONSTRATION AT BASSETT & UPHAM
We are excited to share an upcoming new addition to the intersection of Bassett & Upham Streets: a temporary mini traffic circle demonstration. This mini traffic circle demonstration project is designed to help slow traffic and increase safety for all road users. We are installing the circle temporarily and, over the next 6 months, will gather feedback from the community to determine how the circle is working for the neighborhood. 
To learn more and give feedback, please visit: cityofpetaluma.org/bassettuphamcircle 
CLIMATE ACTION UPDATE
This week, our Climate Action Commission shared the following: 
Take the Jump! A study at Leeds University analyzed by the C40 group of world cities reinforces the value and impact of our Cool Petaluma initiative. The study found that by making six lifestyle changes, people in well-off countries could help cut global emissions by between 25 and 27 percent. Details here. 
Methane, the second-leading contributor to global emissions, is the more potent greenhouse gas because it has a higher ability to trap heat in the atmosphere. Read this excellent SF Chronicle article on the importance of curbing methane emissions here.  
WE WANT TO GET TO KNOW YOU BETTER!
The City of Petaluma wants to improve the way we communicate with our Spanish-speaking community. If you live in Petaluma, are part of the Latinx community, and use primarily Spanish to communicate, please fill out our survey to help us create a more inclusive community. 
CLICK HERE to take the survey. 
UPCOMING EVENTS
Spring has sprung and there are some wonderful events on the horizon!  
Check out VisitPetaluma.com/Events for a full list of upcoming events the whole family can enjoy – starting with Petaluma Kite Day, Saturday April 2, 11am to 2pm at Petaluma River Park.  
JOIN THE SONOMA CLEAN POWER COMMUNITY ADVISORY COMMITTEE
Sonoma Clean Power is recruiting volunteers for openings on its Community Advisory Committee. This is a meaningful opportunity to provide input toward Sonoma Clean Power's innovative customer benefits, renewable energy projects, and assist with shaping clean energy goals for our community. 
The Community Advisory Committee comprises volunteers who typically meet once per month to make recommendations and provide input to the Board of Directors on topics such as: customer benefits, the review of budgets & rates, and the general operations of the agency. Members serve four-year terms following appointment by our Board of Directors. 
CLICK HERE to learn more.
JOIN OUR PETALUMA TEAM!
The City of Petaluma is looking for talented people to join our team! Please click the links below for more information about our open positions. CLICK HERE for a full list of career opportunities. 
Associate/Senior Civil Engineer 
Firefighter/Paramedic – Lateral 
Part Time Climate Action Intern
Police Officer (Current Academy Attendees & Graduates) 
Public Safety Dispatcher – Lateral 
Water Recycling Plant Operator Trainee/I/II/III
UPCOMING MEETINGS
The City of Petaluma is hard at work for our community. Please check out our upcoming meetings and click on the links below for more information: 
April 4, 6pm – Meeting of the Petaluma City Council and Petaluma Community Development Successor Agency /Petaluma Finance Authority/Petaluma Public Financing Corporation
April 6, 6:30pm – Pedestrian & Bicycle Advisory Committee
April 7, 6pm – Airport Commission
Check for upcoming meetings, agendas, and how to participate on the City's meeting webpage: https://cityofpetaluma.org/meetings/