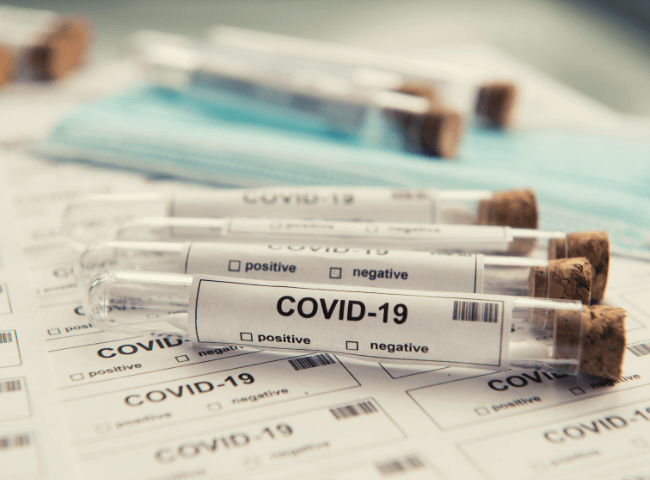 Good Evening, Petaluma –
We hope this email finds you well as we head into April. We're past the one-year mark of our global pandemic and the light at the end of the tunnel continues to get brighter. One of the silver linings of this past year has been seeing the heart of our special community demonstrated in so many new ways. Petalumans truly do know how to care for one another. Let's keep up the facial coverings and social distancing to keep ourselves headed in the right direction.
In tonight's email we'll review COVID-19 updates from the County of Sonoma, news from around our City, and more. Please enjoy, share with friends, and have a lovely evening. We'll see you in your inbox next week!
COVID-19 UPDATE
Please take a moment to check out these important COVID-19 resources and updates from the County of Sonoma:
Vaccinations: To find out if it's your turn to receive the vaccine, visit: MyTurn.ca.gov
Testing: Testing is a critical piece of progressing down our path to reopening. Please continue to follow safety protocols including FREE, confidential testing. CLICK HERE to learn more.
CLICK HERE for a calendar list of pop-up testing sites from the County of Sonoma.
Weddings & Funerals in the Red Tier: In the Red tier (Sonoma's County's current status), all wedding and funeral receptions are considered private gatherings regardless of how or where they take place. CLICK HERE to learn the guidance to follow for gatherings.
NEED HOUSING ASSISTANCE? CITY PROGRAMS CAN HELP! 
Are you or someone you know struggling to pay rent? Or do you need assistance with a landlord-tenant issue? There are City-funded programs that can help. Please contact our trusted partners (below) for assistance.
Petaluma People Services Center
https://petalumapeople.org/housing/
[email protected]talumapeople.org
707-765-8488
COTS
Sarah Vetter, 707.765.6530 x201 or [email protected].
JOIN THE MAYOR'S WATER CHALLENGE! 
Join Mayor Teresa Barrett and the Petaluma community in saving water, energy, and reducing pollution in a friendly competition between cities across the country. The 2021 Mayor's Challenge for Water Conservation, April 1-30, encourages residents to learn more about how conservation of natural resources affects the future of our city and our nation. Petaluma was ranked #4 in the nation in 2019 and #9 in 2018 for a city our size – let's see if we can beat our record this year!
Take the pledge starting April 1, and learn different ways to save water and energy at mywaterpledge.com.
Want to win a Shop Petaluma gift card? Forward your pledge confirmation email to [email protected] to be entered into our raffle!
SUPPORT LOCAL
Looking for the best eats and treats around town this holiday weekend?
CLICK HERE for a great guide from the Argus Courier!
Giving a gift? The Shop Petaluma gift card is a great way to support local and is accepted at 60+ restaurants, retailers, and service providers around town! CLICK HERE to get yours today.
IT'S A BEAUTIFUL TIME TO SHOP THE FARMERS MARKET 
Spring is here! You will start finding more fresh fruits and veggies each week at the farmers' market plus plant starts for your summer garden. Shopping local keeps your money in your community.
Petaluma East Side Farmers' Market is open every Tuesday from 10a-1:30p at the Lucchesi Park, year round, rain or shine.
For customers who are not able to shop in the aisles for any reason curbside pick up service is offered for a $10 fee. Orders must be placed by 5pm on Monday for Tuesday pick up. Sign up HERE.
Soon you will have more days to shop for farm fresh produce: Petaluma Walnut Park Farmers' Market opens Saturday, May 1st 2p-5p and Petaluma Evening Market opens Thursday, June 3rd 4:30p-8p. Curbside ordering is available at both of these markets.
CalFresh recipients can use their cards at the farmers' market and get matching funds for fruits and veggies. We offer up to $10 extra each market day that you can use at the farmers stands. That's $10 worth of free fruits and veggies! Visit the information booth at the farmers' market for more info.
BIG THINGS HAPPENING ON THE LYNCH CREEK TRAIL
The City is excited to announce we are moving forward with improvements to the Lynch Creek Trail. The trail, which runs along Lynch Creek and connects the east and west sides of town via a passage under Highway 101, will be updated with a 10 ft. wide concrete pathway at Payran Street between Washington and Lynch Creeks. Once completed, the pathway will allow pedestrians and bicyclists to comfortably, efficiently, and safely travel through the area.
The trail will need to be closed during construction for safety.  There will be a signed detour route on City streets. Construction equipment used will involve heavy trucks traveling in the area to the trail.  Also, excavation will be needed on the trail with heavy equipment. It is expected that the closure should be less than 45 days.
We look forward to continuing to improve this central trail in the future. Next on the list is the section between Payran St. and Lakeville!
Should you have any questions, feel free to contact Ken Eichstaedt at [email protected]
PLEASE JOIN US IN CELEBRATING CESAR CHAVEZ
Today we are honored to celebrate the life of Cesar Chavez—an educator, environmentalist, and civil rights leader. His work to elevate the pay, working conditions, and civil rights of farmworkers and laborers continues to be an inspiration. Please join us in honoring our agricultural workforce and the legacy of Cesar Chavez today and every day.
WE'RE HIRING
The City of Petaluma is looking for talented people to join our team! Please click the links below for more information about our open positions. CLICK HERE for a full list of career opportunities.
Neighborhood Preservation Coordinator
Part Time Assistant City Attorney
Police Officer (Current Academy Attendees & Graduates)
UPCOMING MEETINGS
The City of Petaluma is hard at work for our community. Please check out our upcoming meetings and click on the links below for more information:
March 30, 6:30pm – Vehicle Miles Traveled (VMT) Technical Advisory Committee #3
April 1, 4pm – Transit Advisory Committee
April 1, 6pm – Airport Commission
April 5, 6:30pm – Meeting of the Petaluma City Council and Petaluma Community Development Successor Agency/Petaluma Finance Authority/Petaluma Public Financing Corporation
April 7, 6:30pm – Pedestrian & Bicycle Advisory Committee
April 8, 6:30pm – Climate Action Commission
Check for upcoming meetings, agendas, and how to participate on the City's meeting webpage: https://cityofpetaluma.org/meetings/.