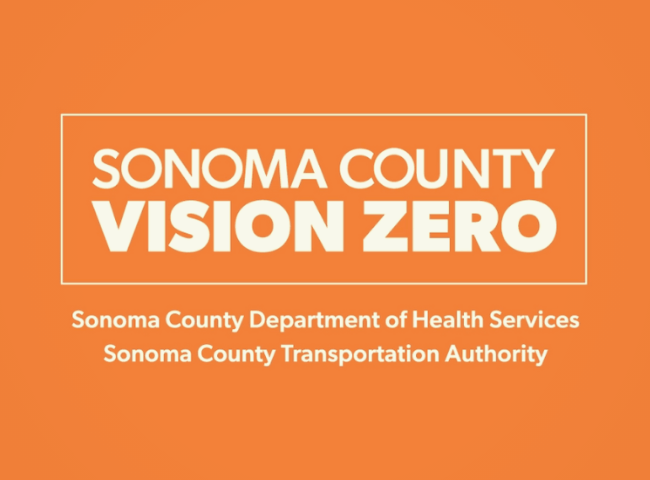 Hello, Petaluma –
As we approach the 2 year anniversary of the COVID-19 pandemic in Sonoma County (the original Shelter-in-Place Health Order went into effect March 18, 2020 and was scheduled to last 3 weeks), we find ourselves reflecting on things that have been brought to light over the past 24 months. We were given the opportunity to experience new depths of caring and compassion in our community, witnessing organizations, industries, neighbors, and families come together in unprecedented ways to support one another. Though the past 2 years have by no means been easy, we are beyond #PetalumaProud of the way our community rose to the challenge with shared humanity and kindness. Here's to a happy, healthy future for all.
In tonight's email you'll find news impactful happenings here at the City, around town, and beyond. Please enjoy, share with friends, and have a lovely evening. We'll see you in your inbox next Wednesday!
JOIN OUR GOALS & PRIORITIES WORKSHOP
Each year, we work together with our community to help identify what work matters most. Together, we develop a list of goals and prioritized action items to work on in the coming years.
In 2021 we held two workshops on April 26, 2021, and June 28, 2021, to get community input and feedback. On March 14, we will hold a workshop during the City Council meeting to review and update our current goals and priorities. Please join us as we work to make Petaluma the best it can be!
When: Monday, March 14, 6pm
Where: Zoom
Please visit cityofpetaluma.org/meetings. The Zoom link will available on the Meeting of the Petaluma City Council and Petaluma Community Development Successor Agency agenda when it is posted.
Learn more at cityofpetaluma.org/goals.
COVID-19 UPDATE
Please take a moment to check out these important COVID-19 resources and updates from the County of Sonoma:
New Masking Guidelines
Per the California Department of Public Health (CDPH), effective March 1, 2022, the requirement that unvaccinated individuals mask in indoor public settings will move to a strong recommendation that all persons, regardless of vaccine status, continue indoor masking.
Universal masking shall remain required in specified high-risk settings.
Masking in Schools
The California Department of Public Health (CDPH) has announced that after March 11, 2022, the universal masking requirement for K-12 and childcare settings will terminate. CDPH strongly recommends individuals in these settings continue to mask in indoor settings when the universal masking requirement lifts. The Sonoma County Department of Public Health has indicated Sonoma County will align with this new CDPH guidance.
According to Petaluma City Schools, starting March 14, 2022, masking during in-class instruction will be strongly recommended but not required, and outdoor masking will remain optional, for schools in the Petaluma City Schools district.
For those not in the Petaluma City Schools district, please contact your school district for information on masking requirements at your child's school.
DISTRICT ELECTIONS UPDATE
Petaluma is transitioning to district elections to maximize the opportunity of all City voters to elect their preferred candidates to the City Council. This is a significant change in how Petalumans will vote for City Council representatives. For district elections, Petaluma will be mapped into six districts of nearly equal population. Voters in each district will vote for one eligible candidate to represent them on the City Council. The Mayor will continue to be elected at-large by all City voters.
On February 14, 2022, and again on March 7, 2022, the City Council held public hearings for the Council and members of the public to review draft district maps and information provided by staff about the map features and the remaining steps in the district transition process, including the potential sequencing of the district elections. This week, at the March 7, 2022 hearing, the City Council reviewed a selection of maps and chose one for final approval: Map Draft Plan 2 – Idea Consolidation 2 was selected.
At their March 21, 2022 meeting, the City Council is scheduled to conduct the first of two public hearings on a district elections ordinance, including the district election sequencing. The City Council is scheduled to introduce the district elections ordinance at the March 21 public hearing and to adopt the ordinance at the public hearing on April 4, 2022. Adoption of the district elections ordinance will be the final step in completing our District Elections transition. The District Elections ordinance will specify which three districts will be the first to elect district representatives in 2022, and which three districts will elect district representatives in 2024. The mayoral seat will also be filled as an at large seat in 2022. The City's transition to district elections does not affect the terms of City Council members. The three Council members whose seats are not up for reelection in 2022 will continue to serve as at-large City Council members until the 2024 election.
Learn more at cityofpetaluma.org/districtelections.
JOIN A VIRTUAL DROUGHT TOWN HALL ON THURSDAY, MARCH 10, AT 6PM
The town hall will focus on continued drought conditions in the Russian River watershed. Speakers will include representatives from Sonoma Water, the State Water Resources Control Board, National Marine Fisheries Service, Santa Rosa Water, Sonoma County Farm Bureau and the California Department of Water Resources. Speakers will be discussing ongoing drought conditions, water supply management efforts, and conservation measures.
CLICK HERE to join the webinar
Passcode: 864640
THE FUTURE OF THE FAIRGROUNDS
The fairgrounds is a special property that is a big part of our community and local history. As such, we strongly believe the planning of its future use is an effort that should take into account the interests of all Petalumans. We are thrilled to welcome Healthy Democracy to guide us in this important work.
The Petaluma City Council approved a contract with Healthy Democracy to facilitate a "lottery-selected panel" as a way to bring our community into important discussions about the future of our fairgrounds. Lottery-Selected Panels are a different kind of democratic process that prioritize inclusivity, representation, collaboration, and empowerment.
Healthy Democracy is a nonpartisan nonprofit which works on innovative ways for the public to participate in local decision making. They have more than a decade of experience designing similar Panels around the country. For more information about the Petaluma Fairgrounds Advisory Panel check out: healthydemocracy.org
MARCH GENERAL PLAN ADVISORY COMMITTEE SESSION
The City of Petaluma continues to move forward on the General Plan Update, the road map that will shape the future of the city for the next 20 – 30 years, by focusing on housing!
The March General Plan Advisory Committee (GPAC) Session will delve deeper into the 6th Cycle Housing Element, Petaluma's plan to provide needed housing and increase housing equity over the next eight years. At the session, we will share community input on housing received thus far, current efforts, and discuss housing goals, sites, policies, and programs.
Then, we will check in with GPAC Working Groups to hear more about their efforts alongside other community members on issues that include housing, climate action, equity, open space, mobility, sense of place, and economic development.
To learn more about past GPAC meetings, the General Plan Update, and the 6th Cycle Housing Element Update please access the project website at www.planpetaluma.org and view the agenda on the City meeting website.
Other upcoming opportunities to discuss housing include a presentation to the Planning Commission on March 22, 2022, and a Public Workshop on Housing on April 7, 2022.
CLIMATE ACTION UPDATE
This week, our Climate Action Commission shared the following:
Sequestration presentations March 14-18, 12-1pm. Electrify Now has assembled a great week-long line-up of speakers about sequestration, exploring different methods of carbon sequestration, from oceans to agriculture to direct capture from the air to capturing carbon in home landscapes! Register HERE.
Talking about climate change. Climate scientist Katherine Hayhoe has said, "The most important thing you can do … is talk about it." Yet climate conversations can be daunting. Starting March 15th , San Jose non-profit THIS! Is What We Did is offering classes on "How to Become Effective at Climate Change Conversations." Register HERE.
UPCOMING E. WASHINGTON OFF-RAMP CLOSURE
Heads up, Petaluma! As part of the Petaluma Widening Project on U.S. Highway 101 in Sonoma County, Caltrans will close the off-ramp from southbound Highway 101 to E. Washington Street between 9:00 PM, Friday, March 18 to 3:00 PM, Saturday, March 19, 2022. The ramp will be closed again from 9:00 PM, Saturday, March 19, until 7:00 AM, Sunday March 20, 2022.
The closures will allow Caltrans to demolish and realign the E. Washington Street off-ramp, make upgrades to adapt to the newly widened freeway, and maximize traffic flow.
Caltrans is widening Highway 101 by adding a carpool lane in each direction.
For 24/7 traffic updates, go to 511.org. You can also get real-time information on all State Highways in California on our Caltrans Quick Map HERE.
TAKE THE VISION ZERO PLEDGE!
Vision Zero is a Sonoma County Transportation Authority project that will focus on action-oriented strategies to reduce serious injuries and fatalities caused by traffic collisions, and improving health, quality of life and economic vitality, particularly for low-income and disadvantaged communities. Learn more HERE.
CLICK HERE to make safer roads a reality by taking the Vision Zero Safety Pledge.
AVOID FALLING VICTIM TO UTILITY SCAMS
As the number of scams targeting utility customers continues at an alarming rate, typically by phone, online or in-person, PG&E is joining the Federal Trade Commission to help customers recognize potential scams during National Consumer Protection Week from March 6-12, 2022.
"PG&E would like to remind customers if you ever receive a call threatening disconnection if you do not make immediate payment, hang up and either call PG&E to confirm your account details or log onto your account on PGE.com. Remember, PG&E will never ask for you for your financial information over the phone or via email, nor will we request payment via pre-paid debit cards or other payment services like Zelle," said Chris Zenner, vice president, PG&E residential services and digital channels.
Visit pge.com/scams to learn more, including how to recognize a potential scam.
COME JOIN OUR PETALUMA TEAM!
The City of Petaluma is looking for talented people to join our team! Please click the links below for more information about our open positions. CLICK HERE for a full list of career opportunities.
Associate/Senior Civil Engineer
Firefighter/Paramedic – Lateral
Police Officer (Current Academy Attendees & Graduates)
Public Safety Dispatcher – Lateral
Utility Service Worker II – CLOSING SOON
Have questions about working for the City? Please reach out to [email protected].
UPCOMING MEETINGS
The City of Petaluma is hard at work for our community. Please check out our upcoming meetings and click on the links below for more information:
March 10, 6:30pm – Climate Action Commission
March 14, 6pm – Meeting of the Petaluma City Council and Petaluma Community Development Successor Agency
March 16, 3:30pm – Tree Advisory Committee
March 16, 5pm – Airport Projects Subcommittee
March 16, 6pm – Recreation, Music and Parks Commission
March 17, 8:30am – Senior Advisory Committee
March 17, 4pm – Airport Operations / Master Plan Subcommittee
March 17, 5pm – Measure U Oversight Committee
March 17, 6:30pm – General Plan Advisory Committee
Check for upcoming meetings, agendas, and how to participate on the City's meeting webpage: https://cityofpetaluma.org/meetings/.