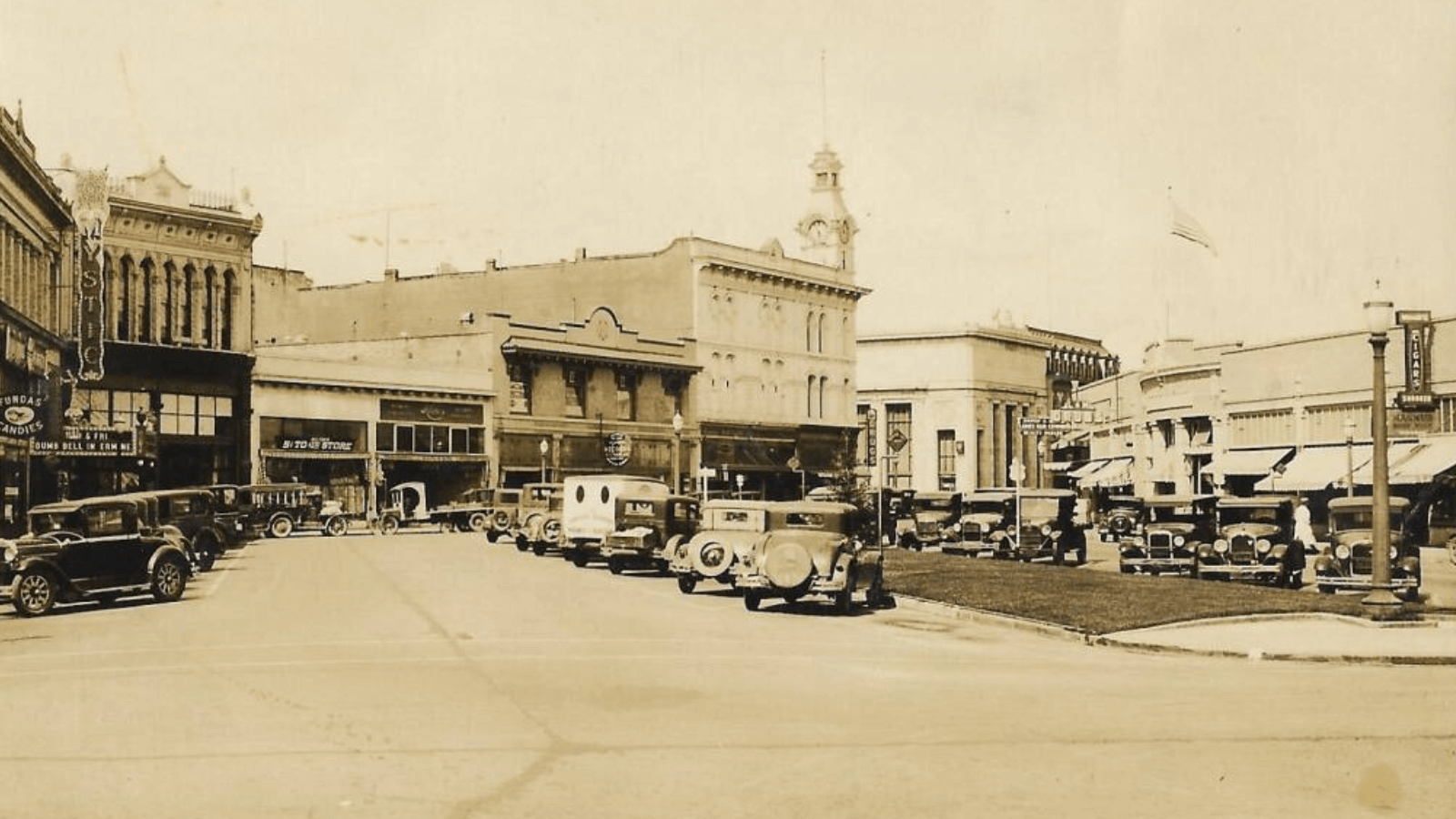 Happy Friday, Petaluma! 
This week, City staff presented a $338M proposed budget to the City Council, which includes significant investment in roads ($45M over 5 years), facilities, recycled water infrastructure, parks, housing, homelessness and many more community priorities. 
Below you'll find a brief summary of the conversation, but you can also pour yourself a refreshing beverage, find a scenic Petaluma park bench, and read the whole 374-page document HERE. You can also influence the year's spending by providing your feedback at one of several workshops coming up this month! Or find ways of saving your own money at the Cool Petaluma Expo on May 22, where you can learn how to make your home more energy efficient, no matter what your income or home type (plus tons more). 
Thanks for reading, Petaluma! We'll see you in your inboxes at the end of the month.
FY23-24 City Budget Presentation
Last Monday, staff presented a proposed budget – which is the primary policy document for the City – to the City Council for the next fiscal year, from July 1, 2023, through June 30, 2024. This included presentations from every city department on annual achievements and major upcoming initiatives, plus an in-depth presentation on citywide infrastructure investments slated for our City. 
Petaluma is a full-service City, which means our city is responsible for a wide variety of municipal services that include transit, the marina, airport, fire, ambulance, and police services. Our 5-year, $400M Capital Improvement Program includes projects citywide: our roads, parks, airport, city buildings, safety facilities, libraries, rivers, water, and everything in between. A few projects for next year include a Police Station remodel, the installation of more EV chargers around Petaluma, a new skate park, and an expansion of our library. We're also looking at a major project to build a new fire station and upgrade our existing stations, which will help to improve emergency response times across town.
The City remains grateful to our community for passing Measure U, which continues to deliver for our residents and has attracted over $50M in grants over the past year for water infrastructure upgrades, permanent supportive housing, street improvements, emergency preparedness, and electrification of our transit fleet. 
To ensure a comprehensive, balanced, and sustainable budget, staff begin this process in October for presentation to Council in May. We provide updates on City accomplishments and propose projects and investments based on community needs and input. We also evaluate a project's urgency based on public health and safety considerations and the expected timing of additional outside funding sources that we leverage (like state and federal grants).  Council's Goals & Priorities are integrated every step of the way to ensure that we're making progress for our community.
We are incredibly excited about the year ahead!  To learn more about how the City invests in our residents, our public spaces, and our future, see the full budget HERE. 
REBATES THAT HELP YOU SAVE WATER & SAVE MONEY
Speaking of cost-consciousness, the City of Petaluma offers a range of rebates for both residential and commercial water customers to become more water-efficient, as well as save money. Learn more about all of the below rebates at cityofpetaluma.org/rebates.
NEW! 

Laundry to Landscape Greywater Rebate

NEW!

Pool & Spa Cover Rebate 

High-Efficiency Toilet Rebate 

High-Efficiency Clothes Washer Rebate
JOIN A COMMITTEE OR COMMISSION!
The City Council is seeking participation from its diverse and widely experienced residents and encourages all residents to apply to fill the vacancies listed below. Applications must be submitted to the City Clerk's Office by Wednesday, May 31, 2023. Apply online at www.cityofpetaluma.org/ccbs. The City Council will review the applications and make appointments at the City Council Regular Meeting on Monday, June 19, 2023.
AIRPORT COMMISSION (2 Regular Members + 1 Petaluma Area Pilots Association Representative)
CLIMATE ACTION COMMISSION (3 Regular Members)
GROUNDWATER SUSTAINABILITY ADVISORY COMMITTEE (1 Regular Member)
HISTORIC AND CULTURAL PRESERVATION COMMITTEE (1 PMA/HHLC Representative)
MEASURE U OVERSIGHT COMMITTEE (2 Regular Members)
PEDESTRIAN AND BICYCLE ADVISORY COMMITTEE (3 Regular Members)
PLANNING COMMISSION (1 Regular Member)
PUBLIC ART COMMITTEE (1 Regular Member)
RECREATION, MUSIC, AND PARKS COMMISSION (2 Regular Members)
SENIOR ADVISORY COMMITTEE (5 Regular Members)
TECHNOLOGY ADVISORY COMMITTEE (2 Regular Members)
TRANSIT ADVISORY COMMITTEE (4 Regular Members)
TREE ADVISORY COMMITTEE (3 Regular Members)
YOUTH COMMISSION (6 Adult Members and 16 Youth Members) 
Applications and additional information are available on the City website at cityofpetaluma.org/ccbs. Applications will be accepted by the City Clerk's Office until 5:00 p.m. on WEDNESDAY, MAY 31, 2023. 
JOIN US TUESDAY MAY 16 TO DISCUSS HOWARD STREET PARKING
In response to recent neighborhood feedback, the City of Petaluma is hosting a listening session focused on the area surrounding the intersection of Howard Street and Western Avenue, including the Stanley / Harris / Post Street neighborhood. This listening session is your opportunity to share ideas and concerns as the City explores ways to enhance safety and accessibility for people living in, working in, and visiting the neighborhood. 
Please join us to:
Discuss parking availability & roadway safety 

Share your input & get answers to questions

 Explore current efforts and plans to address concerns
When: Tuesday, May 16, 6pm
Where: City Council Chambers, City Hall, 11 English Street, Petaluma 
Spanish translation is available upon request. To arrange for translation, please email Jessica Medina at [email protected].
For more information, please visit cityofpetaluma.org/howardstreet.
HELP SHAPE THE FUTURE OF PLAYING FIELDS IN PETALUMA – JOIN US WEDNESDAY MAY 17
Lucchesi Park is home to a regulation-sized all-weather synthetic multi-use soccer/lacrosse field that is a popular destination for community sports groups due to its year-round access and lighting. The field has gone beyond its 10-year lifecycle and is in need of replacement.
Please join us at the upcoming Recreation, Music, and Parks Commission meeting May 17, 2023 where we'll be discussing the differences between all-weather, synthetic turf fields and natural grass fields.
When: May 17, 2023, 6pm
Where: City Council Chambers at City Hall, 11 English Street, Petaluma
During the meeting we will: 
Discuss the current condition of the field

Explore options for field replacement

Receive input from the Commission  

Listen to stakeholder and community feedback (we want to hear from you!)
Visit cityofpetaluma.org/lucchesifield to learn more about the project and how to make your voice heard. Thank you for helping us make Petaluma playing fields the best they can be!
JOIN LUCCHESI SKATEPARK WORKSHOP #3 TUESDAY, MAY 23
The City of Petaluma is excited to be working with our community to help create a vision for a new state-of-the-art skatepark at Lucchesi Park. We want to hear from you!
Please join us Tuesday, May 23, for our Community Workshop #3. At this meeting City staff and our partners at Grindline Inc. will:
Provide a project update and look at what's ahead

Introduce & seek feedback on our first conceptual design for the Lucchesi Skatepark
When: Tuesday, May 23, 6pm – 8pm
Where: Petaluma Community Center (320 N. McDowell Blvd)
We look forward to seeing you there!
Visit cityofpetaluma.org/skatepetaluma to learn more and sign up to receive project updates.
OAK HILL WELL 2ND COMMUNITY MEETING THURSDAY JUNE 1, 6PM 
Thank you to all in our community who took the time to provide feedback for the Oak Hill Well project. Construction of the underground well is anticipated to begin later this year and we look forward to collaborating with the community on the design of the visible project elements (well house, etc..).
We will be hosting a virtual Community Meeting via Zoom on Thursday, June 1 to:
Review the construction schedule

Discuss visual elements of the well 

Explore next steps for Oak Hill

Address questions and concerns
Please join us to learn more and share your input.
Where: https://us06web.zoom.us/j/86409737889
When: Thursday June 1, 2023 | 6-8pm 
Spanish translation is available upon request. To arrange for translation, please email [email protected].
If you have questions, feedback, or concerns in advance of the meeting, please call or email project manager, Dan Herrera: [email protected], 707-778-4589. 
Learn more at: cityofpetaluma.org/oakhillwell.
MOBILE HOME RENT STABILIZATION REGULATIONS: INFORMATIONAL MEETING
The City is hosting an informational meeting on Wednesday, May 24, from 5-7pm for anyone who wants to learn about the current mobile home rent stabilization regulations and possible changes to how and when space rents can be increased. If you need Spanish translation for this event, please email Ingrid Alverde by May 19: [email protected]. 
At the meeting, we will:
Share how Petaluma currently regulates rents for mobile home park spaces

Present how neighboring cities are changing their mobile home space rent stabilization programs

Discuss options for changing the City's regulations
When:   May 24, 2023, from 5 to 7pm
Where: 
For more information, please visit cityofpetaluma.org/mobilehomes 
Petaluma Celebrates AAPI Heritage Month
In 1977, Congress designated the month of May as AAPI Heritage Month to honor and celebrate our Asian American and Pacific Islander communities. The Sonoma County Library has curated a free selection of events, books, movies, music and more. There's programming for all ages, plus information on tracing AAPI genealogies and historical information on our Japanese and Chinese communities here in Sonoma County. https://sonomalibrary.org/AAPI
May is National Historic Preservation Month
The City of Petaluma also recognizes National Historic Preservation Month in May. This year's series of events are in collaboration with the Petaluma Historical Museum Association, the City of Petaluma, the Sonoma County Library (Petaluma History Room), Petaluma Adobe State Historic Park, and Heritage Homes of Petaluma. The events highlight Petaluma's historic places, heritage tourism, its unique character, and collaborative community. For more information about each event, please visit https://cityofpetaluma.org/historic-preservation-events/
Alchemia's Third Annual Inclusion Festival
Saturday, May 13, 11 a.m. – 6 p.m.

Petaluma Community Center
Everyone is invited to the Inclusion Festival, an all-ages music and arts festival that celebrates people with disabilities, their friends, families, and allies. The event will feature live music, a variety of local exhibitors, hands-on sensory activities, tie-dye, an interactive drum circle, and a silent disco curated by DJs from all walks of life. 
Advance tickets are available via Eventbrite (sliding scale from $10-$25). No one will be turned away for lack of funds. https://www.eventbrite.com/e/inclusion-festival-2023-tickets-546609653187
COOL PETALUMA EXPO 2023
Monday, May 22nd, 5-8pm

Petaluma Community Center
Cool Petaluma, in partnership with the City of Petaluma, welcome you all to our second annual Expo!
We are excited to bring you face-to-face with the amazing local resources our community has to offer as we continue on our journey to becoming more resilient and more planet-friendly, block by block, neighborhood by neighborhood. 
RSVPs are not required, but they do help us plan and will enter you in a drawing for fantastic prizes provided by the City of Petaluma. https://www.coolpetaluma.org/expo2023
JOIN OUR PETALUMA TEAM! 
The City of Petaluma is looking for talented people to join our team! Please click the links below for more information about our open positions.CLICK HERE for a full list of career opportunities.
Firefighter/Paramedic – Lateral
Part Time Administrative Intern
Police Officer (Current Academy Attendees & Graduates)
Public Safety Dispatcher – Lateral
Street Maintenance Worker I/II
UPCOMING MEETINGS
The City of Petaluma is hard at work for our community. Please check out our upcoming meetings and click on the links below for more information: 
May 11, 6:30pm – Climate Action Commission Meeting
May 15, 5:00pm – City Council/PCDSA/PPFC/PPFA Regular Meeting
May 23, 7:00pm – Planning Commission Meeting
June 5, 6:30pm – City Council/PCDSA Special Meeting
Check for upcoming meetings, agendas, and how to participate on the City's meeting webpage: https://cityofpetaluma.org/meetings/