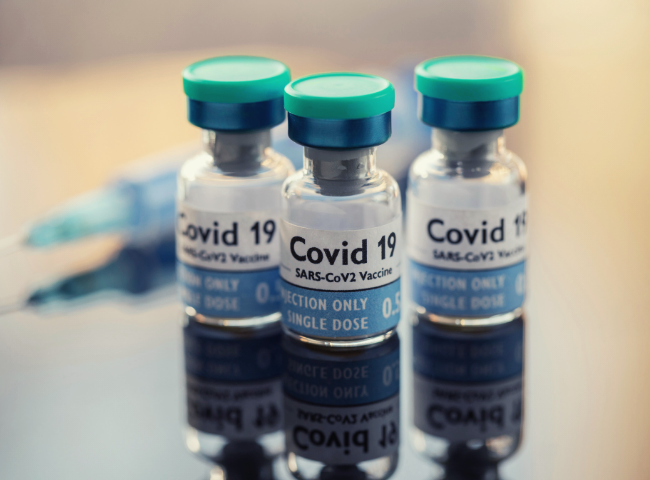 Good Evening, Petaluma –
The wind is blowing this week and with it winds of change continue to blow through our city. Together with our community, we are working hard to plan for a future that will serve the needs of all Petalumans. Issues of equity and inclusion, affordable housing, the environment, homelessness, safe and smooth streets, emergency preparedness, and more are top of mind these days – for City staff and Petaluma residents alike.
We'd like to extend our sincere thanks for caring so deeply for our community and for being an active part of it. Whether you attend meetings, serve on committees, or simply read this weekly email and discuss it with friends – you are playing an important role in shaping the fabric of our special city. For that, we are eternally grateful and endlessly #PetalumaProud. Thank you!
This week's email includes news of vaccinations, City meetings, upcoming events, and more. Please enjoy, share with friends, and have a lovely evening. We'll see you in your inbox next week!
COVID-19 UPDATE
Please take a moment to check out these important COVID-19 resources and updates from the County of Sonoma:
Ages 12 and Up Now Eligible for Vaccination
Every Californian 12 years and older is now eligible to receive the COVID-19 vaccine. Learn more about eligibility and where to get a vaccine HERE.
The County's vaccine website, SoCoEmergency.org/Vaccine is continually updated, giving the public information about the vaccination rollout, safety and how the vaccine is being disseminated in Sonoma County.
Residents who need help making an appointment are encouraged to call the County COVID-19 hotline at 707-565-4667 in English and Spanish.
OVER 10K PETALUMA RESIDENTS ARE SAVING WATER AND MONEY WITH CITY PROGRAMS – AND YOU CAN, TOO!
Wondering how you can help conserve water during the drought? We can help! Over 10,000 Petaluma residents are already taking advantage of our free water conservation rebates and resources. We'll even deliver supplies to your door!
Learn more at CityofPetaluma.org/Conserve.
PLEASE JOIN US IN HONORING ASIAN AMERICAN AND NATIVE HAWAIIAN/PACIFIC ISLANDER (AANHPI) HERITAGE THIS MONTH
During the month of May, Petaluma is joining the rest of the nation in paying tribute to the generations of Asian Americans, Native Hawaiians, and Pacific Islanders who have enriched America's history and are instrumental in its future success. Please join us and the White House in honoring the diversity of cultures, languages, and religions the AANHPI brings that makes our Nation more vibrant.
To learn more about the work Petaluma is doing to support the AANHPI community, please CLICK HERE.
The Sonoma County Library is joining in the celebration with free virtual programming and activities, as well as a resource guide, recognizing AANHPI achievements and contributions and addressing anti-Asian hate. CLICK HERE to explore.
STRUGGLING TO PAY RENT? COTS CAN HELP
We are proud to partner with COTS to help those in our community struggling with paying their bills during the pandemic. COTS can pay up to 6 months of graduated rental assistance to qualified households.
Please contact Kristen Holmes at 707.340.5699 or [email protected] with questions or to determine eligibility. CLICK HERE to learn more about the program.
CLICK HERE to learn about more City and County-funded rental assistance programs.
CITY COUNCIL NEWS: RECAP
The City Council met Monday May 17 to discuss water and affordable housing.
The City's proposed Urban Water Management Plan was presented. Council will meet again June 7 to consider the final plan.
The May 17 meeting served as an opportunity for the Council, City Staff, and the community to participate in a housing workshop. They discussed the current state of affordable housing in Petaluma and explored options for increasing housing affordability moving forward.
If you'd like to learn more, a recording of the meeting is available HERE.
THE FUTURE OF HOUSING IN PETALUMA
Curious why so many new homes, housing developments, and apartments are popping up in Petaluma? The population of California (like the rest of the world) is growing. In order to ensure there is enough housing for everyone to live affordably, the State of California determines projected population numbers then estimates how many housing units must be created to meet future housing demand.
The State then calls upon cities to help, allocating each city a number of housing units they must create to support the growing population (this is known as the Regional Housing Needs Allocation – RHNA, pronounced "Ree-na" for short).
The State is currently in the process of finalizing the 2023-2031 RHNA, the number of housing units that will be allotted to us here in Petaluma for these years.
CLICK HERE to learn more.
WANT TO WEIGH IN ON THE FUTURE OF OUR CITY? DON'T MISS OUR NEXT GPAC MEETING
Help shape our General Plan, our City's roadmap for growth for the next 15 years. Our General Plan Advisory Committee (GPAC) meets monthly to offer diverse perspectives and give input on decisions around housing, land use, the environment, community character, and more.
Join us for the next virtual meeting, Thursday May 20 at 6:30pm on Zoom.
CLICK HERE for more information, including the link to attend.
We look forward to seeing you there!
IN CASE YOU MISSED IT: AD HOC COMMITTEE MEETING RECAP
Our Ad Hoc Community Advisory Committee met May 18 to discuss two important topics: community engagement and restorative justice.
This Committee meets monthly to study and discuss issues contributing to community members not feeling safe or welcome in Petaluma and to develop recommendations to improve diversity, equity, and inclusion in our city. Those recommendations will then be considered when the City Council reviews citywide and police policies.
We encourage all community members to attend these monthly meetings, held the third Tuesday of each month at 6pm. More information on upcoming meetings, including instructions for how to join, can be found on our Meetings page.
MAY IS MENTAL HEALTH AWARENESS MONTH
A message from our Petaluma Police Department:
Did you know that May is Mental Health Awareness month? To support the mental health of our community, there are several local Sonoma County organizations that can assist with suicide prevention, mental health education, and intervention-crisis services. If you, or someone you know is in a mental health emergency, always call 9-1-1.
To find out more about the free resources in our area, please click the links ir call the numbers below to contact any of the providers listed. Please remember you are not alone!
National Suicide Prevention Lifeline
1-800-273-8255
Sonoma County Behavioral Health Services
24 Hour Access line
707-565-6900
800-870-8786
COVID-19 Mental Health Warm Line
707-565-2652.
This service is free and private and is offered in Spanish as well as telephone translation for other languages.
24-Hour Mental Health Crisis Stabilization Unit
707-579-8181
HOP ON YOUR BIKE DURING BIKE TO WHEREVER DAYS
Join the Sonoma County Bicycle Coalition – and thousands of folks throughout the Bay Area – in a host of cycling activities, challenges, and classes throughout the month of May. Set goals, track rides and mileage, join the month-long scavenger hunt, and more!
CLICK HERE for more information.
ATTEND "OPEN GROUNDS MORNING" THIS SATURDAY AT THE SONOMA-MARIN FAIRGROUNDS!
The Sonoma-Marin Fairgrounds will be open to the public this Saturday, May 22nd from 9:00am-12:00pm for "Open Grounds Morning", an opportunity for our community to use the fairgrounds open space for walking, biking, scootering, etc.
Guests will park in the main lot and check in at the main gate. Bathrooms will be available.
CLICK HERE for more information.
YOU'RE INVITED! POLICE IN THE PARK
The Petaluma Police Department cordially invites you to join their Police in the Park event. This outreach is specifically designed for residents who live in Petaluma's Districts 7,8,9,10 & 11. Come meet your District Officers and discuss crime trends and concerns impacting your neighborhood. The PPD cares about your feedback and looks forward to brainstorming ways in which they can increase the quality of life for all who reside in Petaluma.
CLICK HERE To learn about what district your home is located in.
Police in the Park
May 20, 2021
Leghorn Park – 690 Sonoma Mountain Parkway-Petaluma
6:00pm-8:00pm
WE'RE HIRING
The City of Petaluma is looking for talented people to join our team! Please click the links below for more information about our open positions. CLICK HERE for a full list of career opportunities.
Part Time Assistant City Attorney
Police Officer (Current Academy Attendees & Graduates)
Senior Transit Planner/Grants Manager

UPCOMING MEETINGS
The City of Petaluma is hard at work for our community. Please check out our upcoming meetings and click on the links below for more information:
May 19, 7pm – Recreation, Music and Parks Commission
May 20, 4pm – Airport Operations / Master Plan Subcommittee
May 20, 6:30pm – General Plan Advisory Committee
May 25, 6:30pm – Youth Commission
May 26, 7pm – Technology Advisory Committee
May 27, 6pm – Public Art Committee
Check for upcoming meetings, agendas, and how to participate on the City's meeting webpage: https://cityofpetaluma.org/meetings/