Good Evening, Petaluma –
As we approach Memorial Day weekend, it's hard to believe June is right around the corner! While much has changed since this time last year, we take heart as we watch many projects and traditions continue in new ways. Perhaps most heartening is the way Petalumans continue to support each other. What a community we have!
This evening, we are sharing news of the much-anticipated rebuilding of Maria Drive, an update on the Cutest Little Chick contest, amendments to Isolation and Quarantine Orders, a call for donations for healthcare workers, and more. Please enjoy – we will see you back here Friday!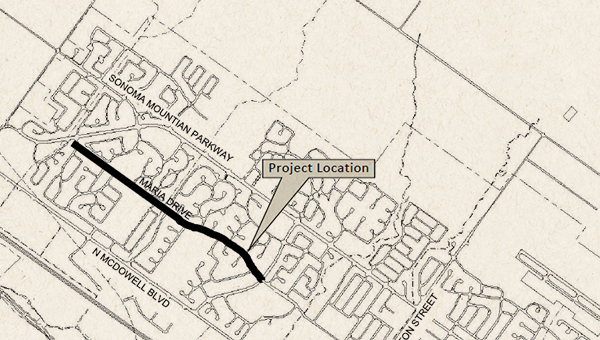 MARIA DRIVE PROJECT
As promised, as part of our celebration of National Public Works Week, we are highlighting some of our exciting current projects around town. One large undertaking in 2020 has been the rebuilding of Maria Drive. As many of you know, Maria Drive, running from Sonoma Mountain Parkway to Rainier, is one of the more traveled streets on the East side of town.
We are pleased to share we'll be using a sustainable pavement rebuilding process in which we recycle existing materials to rebuild the road from the ground up! Our rebuilding project will include pedestrian, bicycle, and transit improvements, as well as the addition of 44 curb ramps along the route.
Construction is anticipated to begin May 26th! We expect it to take about 90 working days and to be completed in September. For more information, please visit: https://cityofpetaluma.org/pavement-restoration-maria-drive/
HOME QUARANTINE AND ISOLATION ORDERS AMENDED
Sonoma County Health Officer, Dr. Sundari Mase, has updated the April 10 Quarantine and Isolation Orders to reflect changing circumstances and new knowledge about how COVID-19 spreads. Please review and click on the graphics below for more information.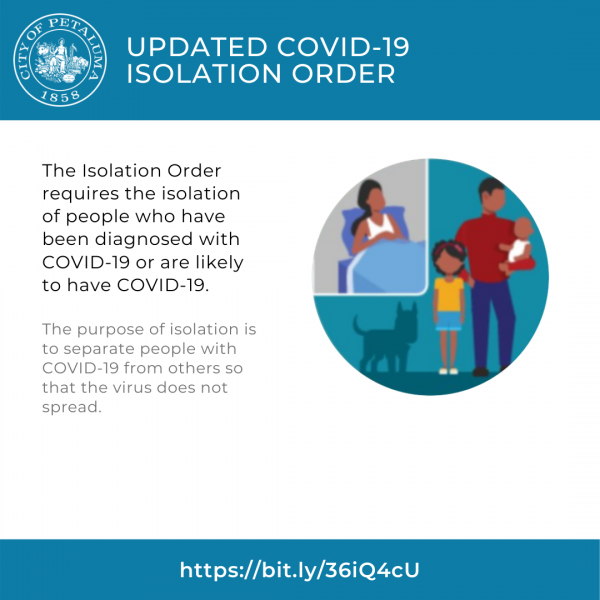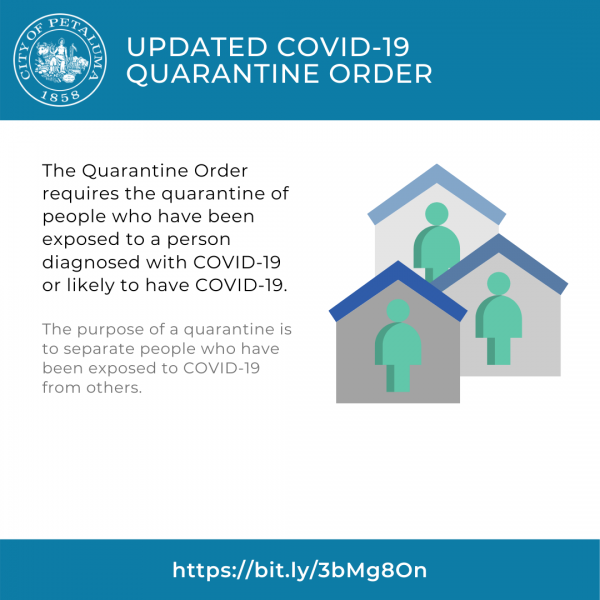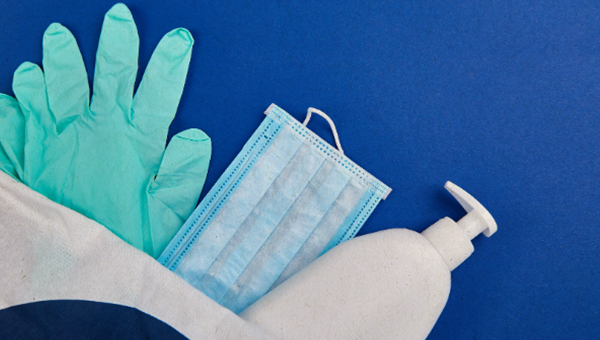 DONATIONS STILL NEEDED
Donations are still needed for masks, gloves, face shields, and other protective equipment for healthcare workers.
CLICK HERE to watch a short video about the importance of donations.
The Press Democrat reported today that supplies of personal protective equipment are still short for Sonoma County physicians.
CLICK HERE to read the article.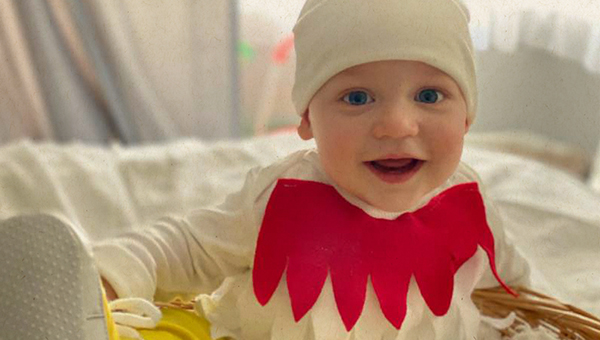 Finn, the happiest little chick. Photo credit: Argus Courier.
DID YOU MISS CUTEST LITTLE CHICK THIS YEAR?
One of the highlights of our Butter and Eggs Day celebration each year is the Cutest Little Chick contest. Parents dress up their little ones in creative, homemade chick (as in baby chicken) costumes, and Petalumans flock to see them.
Though we were sad to miss Butter and Eggs Day this year, we were so happy to see the Cutest Little Chick contest go on virtually!
CLICK HERE to see a full gallery of the adorable entries at Petaluma360.com.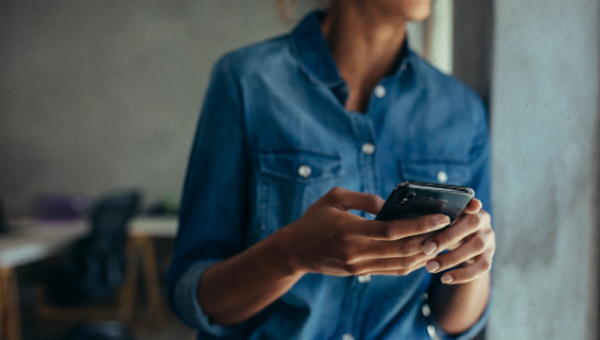 EMOTIONAL SUPPORT LINE
Feeling emotionally uneasy? Emotional Support is available to everyone in the community during the coronavirus pandemic.
Call the County of Sonoma Warm Line at (707) 565-2652 for free and private support, 7days a week from 10am to 7pm. Service in Spanish is also available, as well as telephone interpretation for other languages.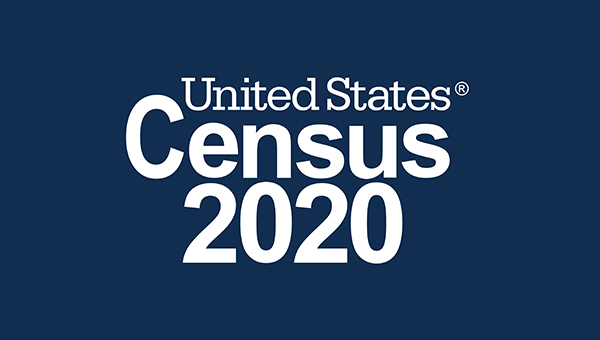 DO YOU HAVE 5 MINUTES TO SPARE?
Then please fill out your census report!
Your response helps direct billions of dollars in federal funds to local communities for schools, roads, and other public services. Census data also helps inform government decisions during emergencies like the coronavirus.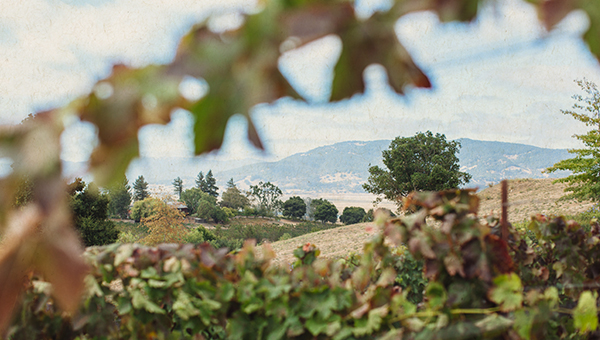 CLIMATE ACTION COMMISSION MEETING
The Petaluma Climate Action Commission will be meeting via Zoom this Thursday, May 21st, with a start time of 6pm. The Commissioners hope you will join as they review, discuss, and take the next steps on the Climate Emergency Action and Engagement Framework.
Previously, the Commission established a set of four ad hoc subcommittees that were tasked with putting together a first draft chapter for their assigned topic. Each chapter represents a portion of the Framework as a whole. These topics are:
Mitigation and Sequestration
Adaptation
Engagement for Action
Climate Justice and Equity
On Thursday, they will be receiving the draft chapters from each ad hoc subcommittee, alongside a presentation of the major point of each chapter, and deciding on the next steps for the framework, including community feedback, presentation to the City Council, and revising the timeline.
UPCOMING CITY MEETINGS
The City of Petaluma is hard at work for our community. Please check out our upcoming meetings and click on the links below for more information.
Check for upcoming meetings, agendas, and how to participate on the City's meeting webpage: https://cityofpetaluma.org/meetings/
Help Get the Word Out
Please share this information – online or by phone, of course – with anyone you know who might need help now or at any time during this crisis. To subscribe, click here.