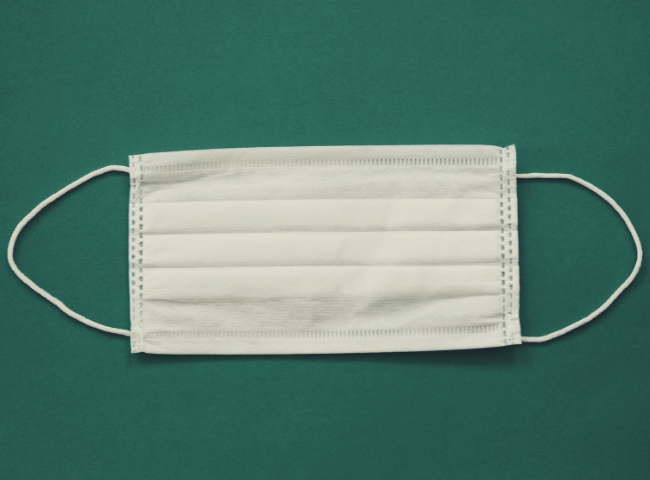 Good Evening, Petaluma –
As we head into Memorial Day weekend, we can't help taking a moment to look back on where we were at this time last year. Parks access had recently been expanded (though playgrounds, picnic areas, and more were still closed), and many businesses were beginning to look at the possibility of reopening after COVID closures. What a wild ride the past year has been! We've come a long way, Petaluma, and we continue to be so #PetalumaProud of the way our community has come together to get through this pandemic. Thank you for all you do for one another and for all you give to our little city.
In this evening's email we'll share news of masking updates, the drought, Memorial Day, Petaluma Boulevard South, drive-in movies, summer reading, and more. Please enjoy, share with friends, and have a wonderful (and safe!) holiday weekend. We'll see you in your inbox next Wednesday.
COVID-19 UPDATE
Please take a moment to check out these important COVID-19 resources and updates:
Masking Update
Per the County of Sonoma, California will keep existing mask guidance in place until June 15, at which time it will align with the newly released CDC guidance.
Currently, face coverings in California are no longer required outdoors except at crowded events and for unvaccinated people when physical distancing cannot be maintained. Fully vaccinated people in California still have to wear a mask indoors unless meeting with other vaccinated people.
After June 15, fully vaccinated people in California can resume activities without wearing a mask or physically distancing, except where required by federal, state, local, tribal, or territorial laws, rules, and regulations, including local business and workplace guidance. Unvaccinated people will still be urged to wear masks.
If you haven't been vaccinated yet, find a vaccine HERE.
Upcoming Mobile Vaccine Clinic
The Sonoma County Office of Education, Safeway, Sonoma County School Districts, and the Sonoma County Department of Health have come together to offer vaccine clinics for students, families, and the community.
A Mobile Vaccine Clinic will be held at McDowell School this Thursday, May 27, from 4pm-7pm. Any student, family, or community member age 12+ is eligible to receive a vaccine. Walk-ins are welcome.
Please register at mhealthsystem.com/McDowell
LEARN TO SAVE WATER AT THE FARMERS MARKET
Our region has officially entered a period of "Extreme Drought" and we are calling on all Petalumans to help us conserve water.
If you're heading to the East Side Farmers Market this week, be sure to stop by and see our Public Works and Utilities folks – they'll be handing out water conservation supplies and letting you know about City rebates and programs to help you save water AND money.
The Eastside Farmers Market is held at the Community Center parking lot, 320 N. McDowell Blvd., every Tuesday from 10am-1:30pm.
Curious about water conservation? Please visit CityofPetaluma.org/Conserve to learn about simple steps you can take to save water at home.
MARK YOUR CALENDARS: COUNTY TOWN HALL ON DROUGHT TOMORROW
A message from the County of Sonoma:
Sonoma Water and Board of Supervisors Chair Lynda Hopkins and Supervisor and Sonoma Water Director James Gore will host a virtual Drought Town Hall on Thursday, June 3 at 6:00 p.m.
The focus of the meeting will be on the drought and impacts to the Russian River watershed. Speakers will include representatives from Sonoma Water, State Regional Water Quality Control Board, Sonoma County Regional Parks, and Sonoma County Environmental Health.
You can join using the Zoom information below or by visiting: Facebook.com/SupervisorLyndaHopkins
Passcode: 907125
Or One tap mobile: US: +16699009128,,91817502049#
or +13462487799,,91817502049#
MEMORIAL DAY – WHAT'S IT ALL ABOUT?
Memorial Day, which is observed on the last Monday of May, commemorates the men and women who died while in military service. In observance of the holiday, many people visit cemeteries and memorials, and volunteers often place American flags on each grave site at national cemeteries. A national moment of remembrance takes place at 3:00 p.m. local time.
CLICK HERE for more information on the history of Memorial Day.
BIG THINGS HAPPENING ON PETALUMA BLVD SOUTH
Wondering what in the world is going on these days on Petaluma Boulevard South? Quite a bit, actually!
Over the next 18 months, Petaluma Boulevard South, the southern gateway to our city (and the original Highway 101), will be getting some major upgrades to benefit all users – pedestrians, bicyclists, and motor vehicles. Construction is taking place on two consecutive improvement projects: the Water Main Replacement and the Road Diet.
Once completed, Petaluma will enjoy safer bike lanes and pedestrian walkways, increased mobility for all road users, and improved water pressure for fire protection in the area.
DRIVE-IN MOVIES ARE BACK THIS SUMMER & FALL
Our Parks and Recreation Department is excited to announce their Summer & Fall 2021 Drive-In Movie Series!
The series will consist of four separate movie events that will take place on various Friday nights at the Sonoma-Marin Fairgrounds & Events Center in Petaluma.
Please note that tickets must be purchased in advance, and space is limited. CLICK HERE for more information.
LIBRARY SUMMER READING PROGRAM LUANCHES JUNE 1
It's almost the library's favorite time of the year! Sonoma County Library's 2021 Summer Reading Program runs from June 1 to August 14. Virtual events for all ages, prizes, a community-wide scavenger hunt…they've got it all this year!
CLICK HERE to learn more.
WE'D LOVE YOUR INPUT ON AFFORDABLE HOUSING
Danco Communities, an affordable housing developer, is aiming to develop a 130-unit family affordable housing project at 890 N. McDowell Blvd. The project as-proposed will have a mix of 1, 2 and 3 bedroom units, community kitchen and flex space, open green space, sports court and green area, food/coffee cart & picnic area, and potential future commercial space. The Petaluma's second SMART Station is slated to be built on the property as well.
Danco would like feedback from our community on the project. Their survey (linked below) takes just a couple of minutes to complete and will greatly increase their chance of providing features that are the best fit for our community.
CLICK HERE to take the survey.
WE'RE HIRING
The City of Petaluma is looking for talented people to join our team! Please click the links below for more information about our open positions. CLICK HERE for a full list of career opportunities.
Police Officer (Current Academy Attendees & Graduates)
Senior Transit Planner/Grants Manager
UPCOMING MEETINGS
The City of Petaluma is hard at work for our community. Please check out our upcoming meetings and click on the links below for more information:
May 26, 7pm – Technology Advisory Committee
May 27, 6pm – Public Art Committee
June 2, 6:30pm – Pedestrian & Bicycle Advisory Committee
June 3, 4pm – Transit Advisory Committee
June 3, 6pm – Airport Commission
Check for upcoming meetings, agendas, and how to participate on the City's meeting webpage: https://cityofpetaluma.org/meetings/