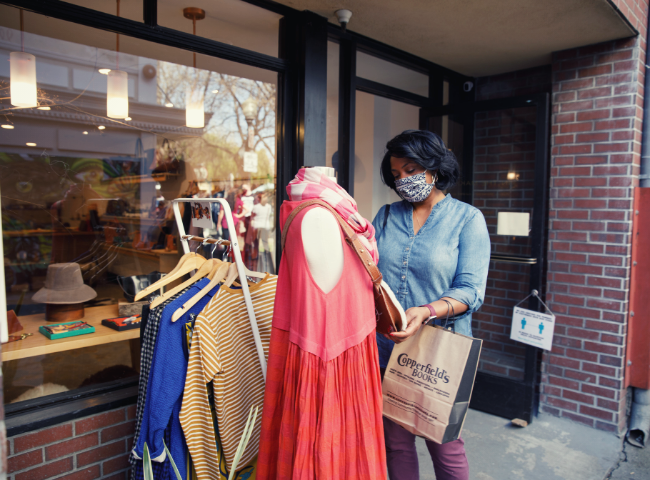 Good Evening, Petaluma,
And Happy Cinco de Mayo! Though rooted in Mexican history, the Cinco de Mayo holiday is more popularly celebrated in the US than Mexico and has come to represent a celebration of Mexican-American heritage. Please join us in honoring all this rich culture contributes to our community, today and throughout the year.
Though we are loving the sunshine lately, our community is coming to terms with the reality of the extreme drought our region, and California at large, is experiencing. In tonight's email, we'll take an in-depth look at what the drought means for Petaluma, along with the latest COVID-19 news from the County of Sonoma, sports updates from the folks at Parks and Rec, and more.
Please enjoy, share with friends, and have a lovely evening. We will see you in your inbox next Wednesday.
COVID-19 UPDATE
Please take a moment to check out these important COVID-19 resources and updates from the County of Sonoma:
New Guidance on Mask Wearing
On April 27, 2021, the US Centers for Disease Control (CDC) issued new guidance for mask wearing for some relatively safe activities, especially for fully vaccinated individuals.
The CDC says everyone can engage in the following activities without wearing masks:
Walking, running, hiking, or biking outdoors alone or with members of their household, except in certain crowded settings.
Attending small outdoor gatherings with fully vaccinated family and friends.
The CDC says the fully vaccinated can engage in the following activities without wearing masks:
Attending small outdoor gatherings with a mixture of fully vaccinated and unvaccinated people.
Dining at outdoor restaurants with friends from multiple households.
All adults should wear masks and stay six feet apart in large public spaces like outdoor performance or sports events.
CLICK HERE for more masking information from the CDC.
Second Vaccine Doses are Crucial
Health officials are concerned about the number of people missing their appointments for their second vaccine shots. The County urges residents to get their second shots if they received a first dose of the Pfizer or Moderna vaccines.
A single dose, when compared to getting both shots of a two-dose vaccine, triggers a weaker immune response and may leave recipients more vulnerable to dangerous variants, some of which are more deadly and more contagious.
A single dose does provide partial coverage against COVID-19, but it's still unclear how long that protection will last.
If County residents are experiencing difficulty in scheduling their second vaccine appointment, please email [email protected]
THE DROUGHT IS HERE – WHAT DOES IS MEAN FOR PETALUMA?
In April 2021, both Governor Newsom and the Sonoma County Board of Supervisors declared a drought emergency in Sonoma County. The State Water Resources Control Board (SWRCB) reported that 95% of California is experiencing moderate to exceptional drought conditions and has called upon all water users to begin saving water.
Periodic droughts are a part of life in California. Because of this, Petaluma has a multi-stage Water Shortage Contingency Plan ready to go when drought conditions, like those we are experiencing now, arise.
At this time, the City has enacted Stage 1 of the Plan. This stage is designed to help save water through voluntary conservation efforts from our community coupled with mandatory water use restrictions. These include:
Voluntary 20% citywide reduction in water usage.
Water served in restaurants on request only.
No use of potable water (tap water) for washing down pavement, except for health and safety purposes including sanitation.
Landscape irrigation encouraged between the hours of 8pm and 6am.
Water users are reminded to fix leaks and eliminate water waste (this step is required even when we are not in a drought, per Petaluma Municipal Code)
To learn more about Petaluma's plan for the drought, answers to frequently asked questions, and ways you can save water, please visit: CityofPetaluma.org/Drought
CITY COUNCIL NEWS: RECAP & UPCOMING TOPICS
On Monday May 3, the City Council approved the following items. Please click the links below to learn more.
Interested in the future of our community? Please attend our next City Council meeting Monday May 10, at 6pm via Zoom. Council will discuss the City's budget and there will be an opportunity for public comment. An agenda, including instructions on how to attend, will be available on our MEETINGS page in the coming days.
DON'T FORGET TO REGISTER FOR ADULT SOFTBALL!
Have you signed up your team for our upcoming Summer 2021 Adult Softball League?
Online registration closes this Friday May 7th, so don't miss out!
CLICK HERE to register today.
YOUTH SOCCER REGISTRATION IS NOW OPEN
Have you heard the news? Petaluma Youth Soccer League registration for Fall 2021 is now open!
PYSL is a volunteer-based organization that relies on volunteer coaches to offer a safe environment for children to fall in love with the game of soccer. Games are played at City of Petaluma athletic fields or at local elementary schools.
Available for children ages 4+, PYSL's Fall 2021 season runs from July-October. The registration fee is $130 per player, but a player assistance program is available for interested families.
For more information or to register, visit petalumasoccer.org 
WE'RE HIRING
The City of Petaluma is looking for talented people to join our team! Please click the links below for more information about our open positions. CLICK HERE for a full list of career opportunities.
Part Time Administrative Intern
Part Time Assistant City Attorney
Part Time Transit Division Intern
Police Officer (Current Academy Attendees & Graduates)
Senior Transit Planner/Grants Manager
UPCOMING MEETINGS
The City of Petaluma is hard at work for our community. Please check out our upcoming meetings and click on the links below for more information:
May 5, 6:30pm – Pedestrian & Bicycle Advisory Committee
May 6, 4pm – Transit Advisory Committee
May 6, 6pm – Airport Commission
May 10, 6pm – Workshop of the Petaluma City Council and Petaluma Community Development Successor Agency
May 11, 4pm – Historic and Cultural Preservation Committee
May 11, 6:30pm – Youth Commission
May 11, 7pm – Planning Commission
May 12, 6:30pm – Regular Joint Transit Advisory and Pedestrian & Bicycle Advisory Subcommittee
May 12, 6:30pm – Animal Service Advisory Committee
May 13, 8:30am – Senior Advisory Committee
May 13, 5:30pm – Climate Action Commission
Check for upcoming meetings, agendas, and how to participate on the City's meeting webpage: https://cityofpetaluma.org/meetings/