Good Evening, Petaluma –
We are coming to you on a special night as City offices will be closed tomorrow in observance of Veterans Day. With Election Day now behind us and rain in the forecast, we are taking a moment this week to look back on how far we've come this year. It's been a doozy by any estimation! Though we don't know what other surprises 2020 may hold, we are looking forward to the holidays and good things to come.
In this evening's email, we will share ways to honor our veterans and celebrate the holidays safely, offer resources to support children's mental health, explore Petaluma's commitment to zero waste, give some exciting updates on our roads, and take a look at some fun ways to get involved in our community.
Please enjoy, share with friends, and have a lovely evening. We'll see you next Wednesday!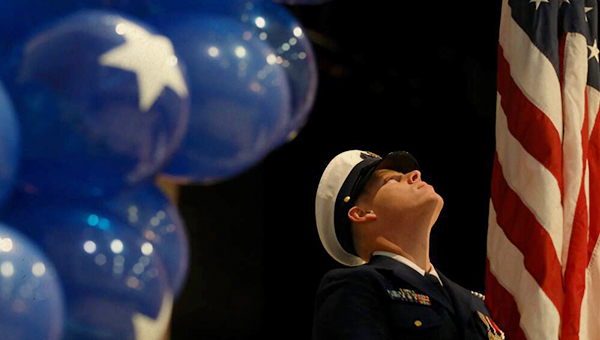 Photo credit: Beth Schlanker/The Press Democrat
HONORING OUR VETERANS
Each year on November 11, our country celebrates Veterans Day – honoring all those who have served in the United States Armed Forces. This is a time to acknowledge and thank our veterans for all they sacrifice in service of our country.
Though we will not be holding our annual Veterans Day Parade due to COVID-19 precautions, there are a number of wonderful ways to show your appreciation. Here in Petaluma, a Veterans Day motorcycle-accompanied procession of vets in jeeps and cars will make its way through the streets.
Check out the links below to learn more about events and activities in Sonoma County and beyond:
Veterans Day in Sonoma County from the Press Democrat
Celebrations to Watch Virtually
Ways to Honor Veterans – Please note, this list was created prior to COVID-19. Be sure to keep social distancing in mind and only participate in activities that are safe.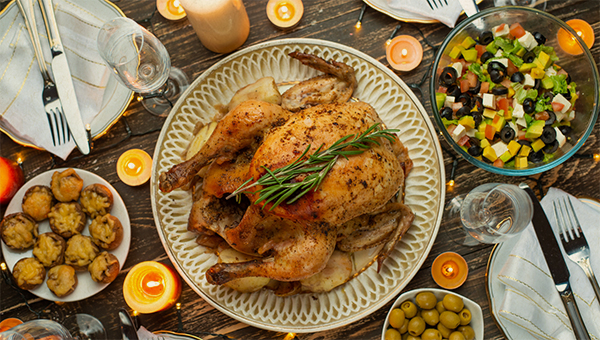 TIPS FOR HOLIDAY CELEBRATIONS
The holidays are quickly approaching and many of us are wondering how we can keep traditions alive while still playing it safe. The CDC and the County of Sonoma have come up with tips and guidelines to keep your holidays healthy. Click the links below to learn more.
Holiday Celebrations and Small Gathering Information from the CDC
Recommendations for Staying Safe from COVID-19 During the Holidays from the County of Sonoma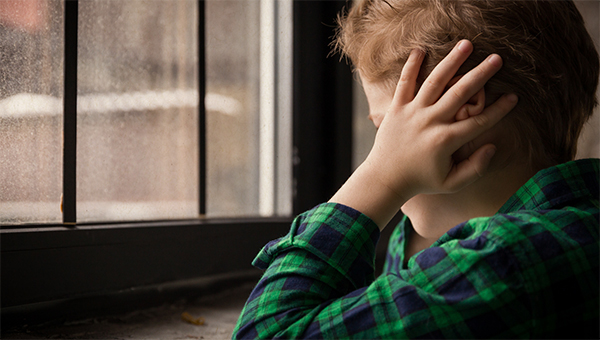 RESOURCES FOR CHILDREN
COVID-19 has brought a lot along with it, not least of which is the effects on the lives of our children. Distance learning, separation from friends and family, and the stress of a global pandemic are big things to think about, especially for the young. It is important to be aware of what children are going through now and to be supportive of their mental health.
The links below provide some great guidance on ways to be there for your children during this highly unusual time.

PETALUMA'S COMMITMENT TO ZERO WASTE
Energy and natural resources are used to make everything we buy. When products are landfilled after use, some of the energy and resources that went into the products is wasted. Our City is committed to diverting waste from landfills to help support our planet and community. For this reason, our partnership with our waste hauler is very important!
Recology Sonoma Marin has served Petaluma since 2018. In less than 2 years, they have made major contributions to our health and safety and have become an integral part of our community. Programs like their industry-leading recycling and commercial composting, clean vehicles (which will eventually run from biogas captured at our Ellis Creek Water Recycling Facility!), and more have helped keep our City at the forefront of zero waste efforts.
CLICK HERE to learn more about Recology, our partnership, and what it means for you on garbage day.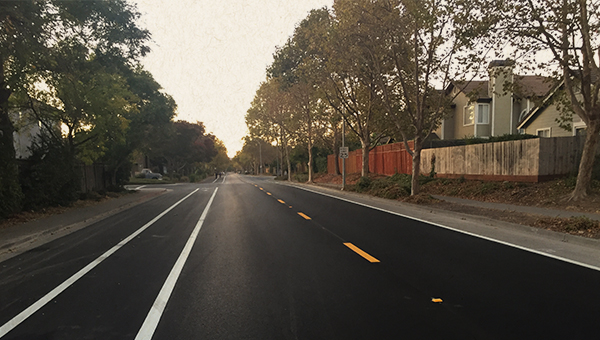 Maria Drive
IMPROVING OUR ROADS, 1 MILE AT A TIME
Petaluma is home to 396 lane miles of streets, 350+ miles of sidewalk, and 51 signaled intersections. These roads and walkways channel the life of our community, and keeping them in working order is a job we take very seriously. If you are a Petaluman, you know that the quality of our roads leaves something to be desired. In fact, we were just ranked last on the Metropolitan Transportation Commission's list of Pavement Conditions of Bay Area Jurisdictions 2019.
Why are our roads so bad? Well, it's a complex problem that includes the age of our roads, an expansive adobe clay foundation, lack of funding for proper upkeep, and more. The good news? We now have plans in place for significant improvements!
Thanks to our community voting to enact Measure U, along with Measure DD (Go Sonoma), we have the funding necessary to begin improving our overall road conditions. A very exciting prospect for Petaluma!
Our City streets have a long road to recovery, but we have already made some big improvements. The reconstruction of Sonoma Mountain Parkway and Maria Drive pavement restoration are two recently completed large-scale projects that have made a big difference in the driving experience of many residents. We look forward to more improvements like these in the months and years to come.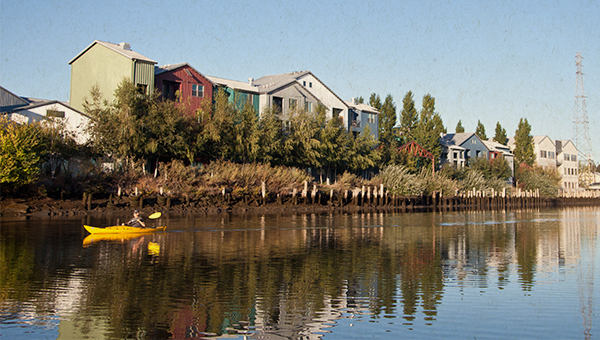 HELP SHAPE PETALUMA'S FUTURE
Would you like to help shape the future of our community by giving input on decisions like housing, land use, the environment, community character, and more? Now is your chance to get involved!
We are looking for a group of 15 Petaluma residents to form our General Plan Advisory Committee – a group that will meet monthly through 2021 and 2022 to help shape our city's roadmap for growth for the next 15 years! We are seeking community members who can offer diverse perspectives. Interested in joining us?
Applications are being accepted now through December 7 – CLICK HERE for more information.
Don't forget the General Plan Community Survey is open through November 29! Participate at PlanPetaluma.org.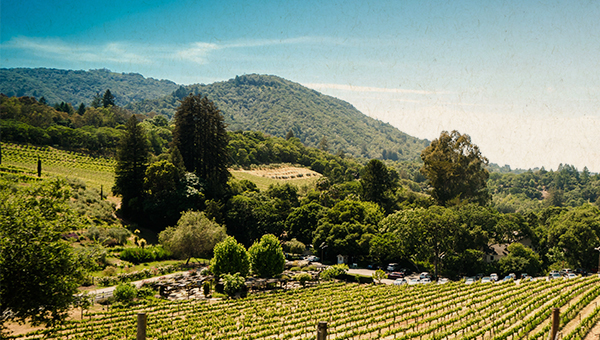 TAKE PART IN SHAPING SONOMA COUNTY'S PRIORITIES
Would you like to see Sonoma County invest more in projects to reduce greenhouse gas? Do you think too few or perhaps too many County resources are being put toward reducing homelessness? Where would you like to see the County be in terms of housing development five years from now?
Residents from throughout Sonoma County are invited to take part in addressing these and other important community questions beginning next week as part of community-wide discussions focused on developing Sonoma County's Strategic Plan for the next five years.
CLICK HERE to learn more.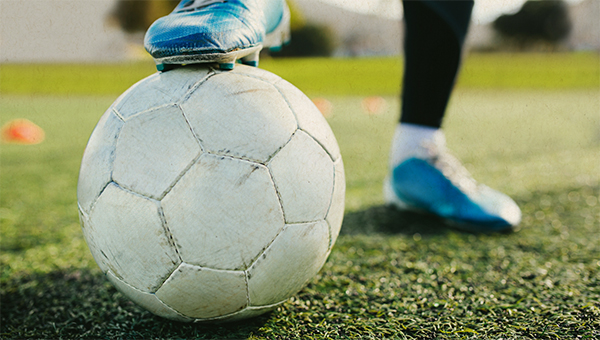 HELP KEEP OUR SPORTS FIELDS OPEN
Please be aware that sports team games, competitions, spectators, and gatherings on or around sports fields are a violation of the current Sonoma County Health Order. These activities are more likely to contribute to the spread of COVID-19, putting families, individuals, and our entire community at risk.
If violations at City sports fields continue, citations will be issued and sports fields will be temporarily closed.
Youth sports drills and training are allowed on City sports fields, but only with a Field Use Permit. To obtain a Field Use Permit, contact Parks and Recreation staff at 707-778-4380 or [email protected].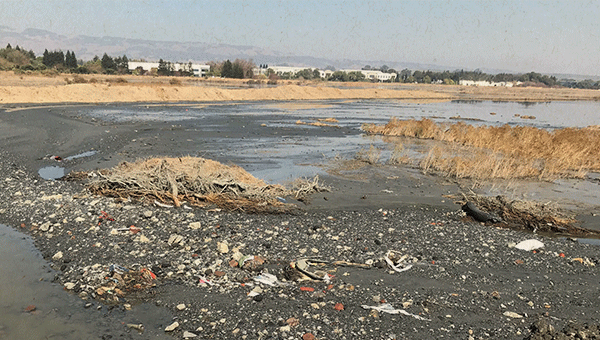 TIME TO CLEAN UP!
The completion of our river dredging has left us with a clear view of trash for clean up at Shollenberger Park – easy pickings for those who want to help keep our riverfront beautiful and our wildlife safe!
We are partnering with the Friends of the Petaluma River and the Petaluma Wetlands Alliance to remove this trash before the rain comes.
CLICK HERE to sign up for a volunteer shift!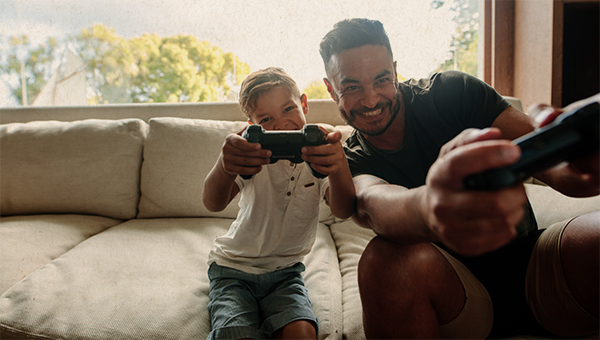 NEW FROM THE LIBRARY
Check out Games for All Ages
The Sonoma County Library invites community members to participate in the annual celebration of International Games Week, from November 8 to 14. The library has video games for all ages that you can check out with your Sonoma County Library card, including Nintendo Switch, Xbox One, and PlayStation 4 games. Just request the game(s) and take them home with Curbside Pickup. Of course, video games can be checked out all year, not just during Games Week!
CLICK HERE for more information
Expanded Pick Up Hours
Crubside pickup hours have been expanded as of November 9, 2020.
Monday & Tuesday – 12pm-7pm
Wednesday – Saturday – 10am-5pm
Sunday (at Central Santa Rosa only) – 1pm-5pm
For more information, visit: https://sonomalibrary.org/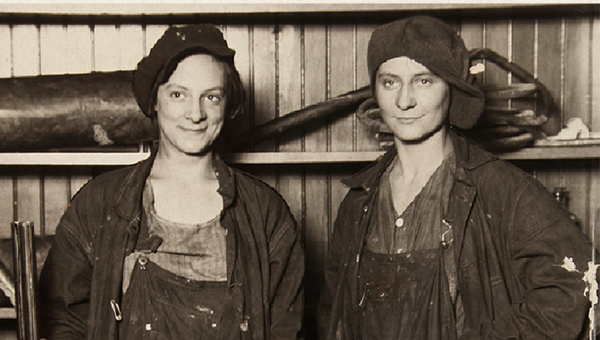 PETALUMA HISTORY ROOM PRESENTS
Join historian John Sheehy Thursday November 12 at 7PM as he shares stories of the intersection of the women's suffrage movement and prohibition…all with unintended consequences! Co-sponsored by the Petaluma Historical Library and Museum, this engaging evening will delight and inform you.
To receive the Zoom link for the event register HERE.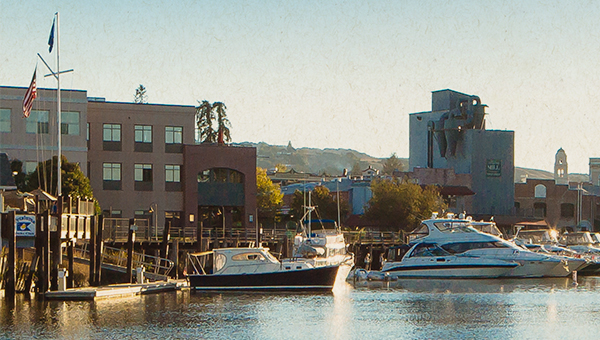 WE'RE HIRING
The City of Petaluma is looking for talented people to join our team! Please click the links below for more information about our open positions. CLICK HERE for a full list of career opportunities.
Assistant City Attorney
Associate/Senior Civil Engineer
Deputy Director of Environmental Services
Police Officer (Current Academy Attendees & Graduates)
Police Officer – Lateral
UPCOMING MEETINGS
The City of Petaluma is hard at work for our community. Please check out our upcoming meetings and click on the links below for more information:
November 10, 6:30pm – Youth Commission
November 11, 6:30pm – Regular Joint Transit Advisory and Pedestrian & Bicycle Advisory Subcommittee
November 12, 8:30am – Senior Advisory Committee
November 12, 6:30pm – Climate Action Commission
November 16, 6:45Pm – Meeting of the Petaluma City Council and Petaluma Community Development Successor Agency
November 18, 3:30pm – Tree Advisory Committee
November 18, 5pm – Airport Projects Subcommittee
November 18, 6:30pm – SPECIAL MEETING – Joint Transit Advisory and Pedestrian & Bicycle Advisory Committee
November 18, 7pm – Recreation, Music and Parks Commission
November 19, 4pm – Airport Operations / Master Plan Subcomittee
Check for upcoming meetings, agendas, and how to participate on the City's meeting webpage: https://cityofpetaluma.org/meetings/