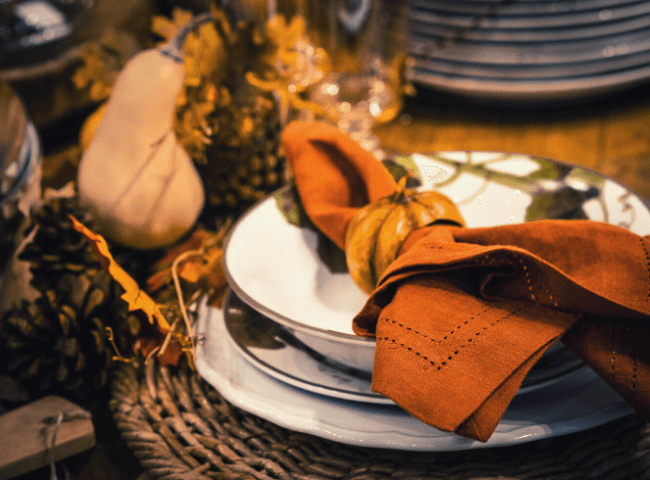 Hello, Petaluma –
We received more wonderful rain this week and our hillsides and open spaces keep getting greener. This is a welcome sight during this period of historic drought and we hope you are enjoying it as much as we are. Please remember to keep up conservation efforts, even when we see rain, to help replenish our reservoirs.
Tonight's email is loaded with important information on district elections, the General Plan update, flood management, the status of road work, a great way to honor our veterans, and more. Please enjoy, share with friends, and have a lovely evening. We'll see you in your inbox next Wednesday!
COVID-19 UPDATE
Please take a moment to check out these important COVID-19 resources and updates from the County of Sonoma:
Vaccinations for Children 5-11 Years Old
Children 5-11 years old are now eligible to receive the COVID-19 vaccine. CLICK HERE for more information.
Guidance for Holiday Gatherings
The County of Sonoma has issued guidance for holiday gatherings. Learn more HERE.
COMMUNITY INPUT NEEDED TO MAP DISTRICTS
Petaluma is transitioning from "at large" to "district" elections. This is an exciting step that will ensure voices from all corners of our community are heard. In the district election model, voters from a specified area will vote directly for a Councilmember to represent them – a hypothetical example of this would be if the Oak Hill Park neighborhood had their own Councilmember.
We are seeking community input to determine how to best map district-based election boundaries. Now is your chance to have your voice heard.
What would districts mean to you?
What would you consider to be your district within Petaluma?
Is there a park, school, major road or intersection nearby or within what you consider to be your district?
Does your neighborhood have shared concerns or is it within a particular development?
The City Council will be holding hearings to receive public input on where district lines should be drawn. Visit cityofpetaluma.org/districtelections for a list of upcoming meetings. Fill out the form at the bottom of the page to sign up to receive information, ask questions, or provide comments.
REDUCING FLOODING IN PETALUMA
Given the current rains, you may be wondering what the City of Petaluma is doing to reduce flooding and protect our people and properties when storms roll in. From strategic mapping to insurance programs to projects designed to contain, channelize, and manage the flow of water through our river and creeks, we are continuously looking at ways to better manage our floodplain and keep our community safe.
CLICK HERE to learn more.
WHAT IS IN A GENERAL PLAN, ANYWAY?
Petaluma is in the midst of an exciting period of planning for the future. Our current General Plan, the City's roadmap for growth and development, is being updated. Our city is facing new challenges and opportunities, and the General Plan Update provides us the ability to create a roadmap that reflects our values and provides guidance for actions that will serve the needs of our community for the next 20 years.
State law requires the General Plan to include certain topics that address important issues in our community. These sections of the plan are called "Elements." Some of the Petaluma General Plan Elements include:
Housing
Land Use, Community Character, & Historic Preservation
Recreation, Parks, & the Arts
Sustainability, Climate Change, Conservation, and the Environment
Social & Environmental Equity
Health, Resiliency, Hazards, & Safety
Economy
Transportation
Learn more about plan elements, the process, and ways to get involved at planpetaluma.org.
PAVEMENT RESTORATION PROJECT UPDATE
This year, our street teams have been hard at work improving our roads as part of our Pavement Restoration Project. During Phase 1 of the project, 15 miles of Petaluma streets received slurry seal, a treatment that protects the underlying pavement of our roads for long-term preservation.
While Phase 2 was scheduled to begin this month, weather conditions (temperature and moisture) have slowed the process. We look forward to continuing work as soon as the weather allows. Notices will be sent out a minimum of 48 hours in advanced to those who will be significantly impacted.
CLICK HERE to learn more about our Pavement Restoration Project.
HONORING OUR VETERANS
Each year on November 11, our country celebrates Veterans Day – honoring all those who have served in the United States Armed Forces. This is a time to acknowledge and thank our veterans for all they sacrifice in service of our country.
After a one-year hiatus due to the pandemic, the Petaluma Veteran's Day Parade will take place Thursday, November 11, 2021, in the downtown area of Petaluma.
To accommodate the event, a large section of downtown will be closed to vehicle traffic for much of the day (see map and list of street closures HERE).
With roots dating back to the 1960s, Petaluma's Veteran's Day parade is a wonderful way to honor our military veterans. Visit petalumaveteransparade.com for more information, including a schedule of events and entrant list.
STRUGGLING TO PAY RENT? HELP IS AVAILABLE
We are proud to partner with COTS and Petaluma People Services Center (PPSC) to help those in our community struggling with paying their bills during the pandemic.
COTS can pay up to 6 months of graduated rental assistance and utility payments to qualified households. No history of homelessness or housing insecurity required. COTS is here to serve YOU! Please contact Kristen Holmes at 707.340.5699 or [email protected] with questions or to determine eligibility. CLICK HERE to learn more about the program.
PPSC provides rental assistance to those in need with qualifying household incomes. To learn more about the program, please contact PPSC at 707-765-8488 or [email protected].
CLICK HERE to learn about more City and County-funded rental assistance programs.
AN UPDATE FROM THE CLIMATE ACTION COMMISSION
This week, our Climate Action Commission shared the following:
An important meeting took place at the UN Climate Conference last week. Our Commissioner, Kailea Frederick, participated in a high-level meeting with White House representatives and youth impacted by climate change. They discussed specific climate-related challenges and opportunities for indigenous communities. These communities live worldwide, from the Arctic refuge to the Gulf Coast to the desert in Navajo Nation. They are seeing some of the most extreme impacts of climate change. The group's opening statement is HERE.
Encouraging Trends:
Demand for renewable power surpassed demand for all other fuels in 2020. This is according to the International Energy Agency (IEA). The IEA also predicts this trend will continue in 2021 and 2022. CLICK HERE to learn more.
Ithaca, NY is the first in the nation to commit to decarbonize all its buildings by 2030.
WE'RE HIRING
The City of Petaluma is looking for talented people to join our team! Please click the links below for more information about our open positions.
CLICK HERE
for a full list of career opportunities.
UPCOMING MEETINGS
The City of Petaluma is hard at work for our community. Please check out our upcoming meetings and click on the links below for more information:
November 11, 8:30am – Senior Advisory Committee
November 17, 7pm – Recreation, Music and Parks Commission 
November 18, 6:30pm – General Plan Advisory Committee