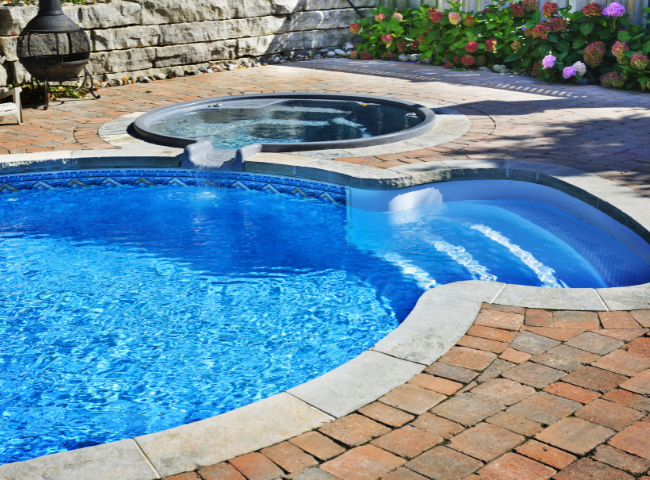 Hello, Petaluma – 
We hope this email finds you well! Though we experienced some much-needed rain this week, please keep in mind our region is still in a drought emergency. Please visit cityofpetaluma.org/savewater to learn about current water restrictions and ways to conserve as we head into the winter months. Thank you for all you have done and continue to do to help save water.
This evening, we'll share information about an upcoming virtual drought town hall, ways to get involved in local happenings through workshops, details about a city consultant opportunity, news about pool & spa cover rebates, and more.
Please enjoy, share with friends, and have a lovely evening. We'll see you in your inbox next Wednesday! 
CELEBRATE NATIVE AMERICAN AND INDIGENOUS HERITAGE THIS MONTH
November is National Native American Heritage Month, and the Sonoma County Library invites our community to celebrate this rich heritage!
The National Congress of American Indians describes November as "a time to celebrate rich and diverse cultures, traditions, and histories and to acknowledge the important contributions of Native people." The Sonoma County Library is joining thousands of libraries, schools, and local governments in paying tribute to the ancestry and traditions of Native Americans and Indigenous Peoples. 
Visit sonomalibrary.org/NAHM for library events, books for all ages, information, and history of local tribes and Native American groups, and more.
THANK YOU FOR VOTING ON NOVEMBER 8!
Thank you to all who voted on November 8! We are proud to have such a passionate and engaged community dedicated to doing your part to make our city, county, state, and country the best it can be.
Votes are still being counted! You can view live updates HERE as we near the official results announcement. To learn more about elections in Petaluma, view the election calendar, find your district, and more, visit cityofpetaluma.org/elections. 
BE PREPARED FOR COLD TEMPERATURES AND POSSIBLE FROST
Heads up, Petaluma! Cold temperatures, with possible frost and freezing, are expected over the next several nights and mornings. Please note:  
Cold temperatures will impact the homeless and those without adequate heating.

 

Pets could suffer from frostbite or hypothermia.

CLICK HERE

to learn more about how to best care for your animals in cold weather.

 

Sensitive plants left outdoors may be damaged or killed.

 

Black ice may form on roads. 

 
CLICK HERE for information about shelter solutions.  
Learn more about how to prepare for extreme cold HERE. 
GET AN UPDATE ON THE SONOMA COUNTY DROUGHT EMERGENCY
Join Sonoma Water and the County of Sonoma on Zoom for a virtual town hall this Thursday, November 10, at 4 PM to learn about the ongoing drought emergency. 
The town hall will feature updated presentations on the impact of the drought on California and the state's response. Presenters will also share their thoughts about the ramifications of our ongoing transition to a warmer and drier climate.
Register HERE to view the town hall on Zoom and pose questions to panelists. Questions may also be submitted in advance to [email protected].
Spanish and ASL interpretation will be available on Zoom. 
Learn more at socoemergency.org/emergency/drought/.
JOIN THE MARIA DRIVE IMPROVEMENTS WORKSHOP
Maria Drive is a key connector serving schools, parks, residences, shopping, and transit. We are planning to repave Maria Drive in late 2023 and also hope to make changes to make the road safer. Before we do that, we want community feedback about the plan.
Please join us for a virtual community workshop on Tuesday, November 15, from 6-8 PM to: 
Learn about the proposed project

 

Review existing conditions and feedback received to date

 

Explore design ideas

 

Share your feedback, ideas, & questions
Spanish language interpretation services will be available. Habrá servicios disponibles de interpretación al español.
Visit cityofpetaluma.org/MariaDriveImprovements to learn more about the project, access the link to the meeting, sign up for email updates, and provide feedback. 
SHARE YOUR THOUGHTS ON RUNNING A BUSINESS IN PETALUMA!
Petaluma's General Plan defines the City's long-term land use and economic development strategy, including how the City supports doing business in Petaluma. The City of Petaluma is in the process of updating our General Plan, and we welcome input from the business community. Share your perspective via our Petaluma General Plan Update Business Survey, Available October 31 – November 16!
This brief survey, developed with the Petaluma Chamber of Commerce, will help us understand what we can do to meet our business' needs.
Access the survey in English and Spanish below:    
Participants are welcome to enter into a raffle for one of four $25 Shop Petaluma gift cards!
Learn more about the General Plan Update on our project website: https://www.planpetaluma.org/.
CHECK OUT FREE ADU TOURS THIS NOVEMBER!
The nonprofit Napa Sonoma ADU Center is partnering with 13 different accessory dwelling unit (ADU) designers, architects, prefab companies, and finance professionals to help our community learn about building accessory dwelling units on private property.
There will be three different prefabricated ADUs open for tours on-site, plus multiple designers, architects, and finance professionals present to answer your ADU questions. Staff from the ADU Center, the City of Napa, and the County of Napa will also be available to answer questions and help you kickstart your ADU project!
Click HERE for the free in-person events flyer, and click HERE to RSVP! 
ARE YOU EMERGENCY READY?
Disasters can strike unexpectedly and move fast. Planning ahead for yourself, your loved ones, and your neighbors is a crucial step in making it through the unexpected safely. Check out some helpful tips below to make sure you are prepared!
Follow the 5 P's of Evacuation 
In the event of an evacuation, follow instructions from authorities and leave the area immediately. Those who opt to remain in their home often sustain serious injuries or end up needing rescue – diverting vital first responder resources.
Always Remember the 5 P's as You Prepare to Leave:
People and Pets

Prescriptions

Papers

Personal needs

Priceless items
Remember to Schedule Your Flu & Booster Shot 
Like floods or fires, you can be prepared against illness too! With the cold and flu season upon us, prepare yourself and your family by scheduling annual flu shots and COVID-19 boosters to protect yourself from holiday illnesses and the cold/flu season.
Flu and booster shots can be scheduled at your local drugstore. For information about COVID-19, visit cityofpetaluma.org/coronavirus. 
JOIN US FOR A GUIDED HIKE AT LAFFERTY RANCH OPEN SPACE
Have you heard of Lafferty Ranch Open Space? Mountain top properties are rare, and Lafferty has been called an irreplaceable public treasure, the crown jewel of Sonoma Mountain, the city's best-kept secret, and even Petaluma's Mt. Tam.
Ready to see for yourself? The City of Petaluma offers free, guided hikes at this idyllic location for members of the public through our partnership with LandPaths, a local conservation non-profit.
To learn more about Lafferty Ranch Open Space and register for upcoming hikes, visit cityofpetaluma.org/laffertyranch.  
POOL & SPA COVER REBATES NOW AVAILABLE
The City's Water Conservation program is excited to now offer a Pool and Spa Cover Rebate to our water customers. Once approved, you can receive up to $200 for the purchase of a pool or spa cover (not to exceed the actual cost). Pool covers are required by the Petaluma Municipal Code. Covering pools and spas when not in use is the most effective method of reducing water loss through evaporation. Click here to learn more! 
CONSIDERING AN E-BIKE?
Have you been interested in getting an e-bike but can't decide if it's right for you? On Saturday, November 19 at 10 AM, head down to Grand Central Cafe on Weller Street for their e-bike meet-up in collaboration with Cool Petaluma and the City of Petaluma's Climate Ready campaign. E-bike owners will be available for conversations about their experiences and can answer your questions about how to join the movement to make e-bikes a part of your lifestyle!
Quick note: The Climate Action Commission meeting for the month of November has been canceled. Please join us next month on December 8 at 6:30 PM. Learn more here.  
SEEKING A JOB? CONSIDER BECOMING A CLERK FOR THE CITY OF SEBASTOPOL
The City of Sebastopol is looking for a new Sonoma County Mayors and Councilmembers Association Clerk. This part-time consultant will be hired by the City of Sebastopol, representing the Sonoma County Mayors and Councilmembers Association.
For those interested in the consultant position, please send the following to the City of Sebastopol:
Letter of Interest

Qualifications

Experience

References

Acknowledgment of the City's consultant insurance requirements and a statement attesting to capacity to meet/comply with the minimum insurance
In the first year, the proposed salary is $40,000, plus incidentals and website management costs. The City would like to receive any proposals by December 1, 2022, so that they can be presented to the MC Board.
To learn more about the expectations for the position, CLICK HERE. 
JOIN OUR PETALUMA TEAM!
Part Time Emergency Medical Technician
UPCOMING MEETINGS
The City of Petaluma is hard at work for our community. Please check out our upcoming meetings and click on the links below for more information:
November 15, 6:00pm – Community Workshop: Maria Drive Repaving Project (ZOOM ONLY)
November 15, 7:00pm – Joint Planning Commission & Historic and Cultural Preservation Committee- Special Meeting
November 16, 3:30pm – Tree Advisory Committee
November 16, 6:00pm – Recreation, Music and Parks Commission
Check for upcoming meetings, agendas, and how to participate on the City's meeting webpage: https://cityofpetaluma.org/meetings/