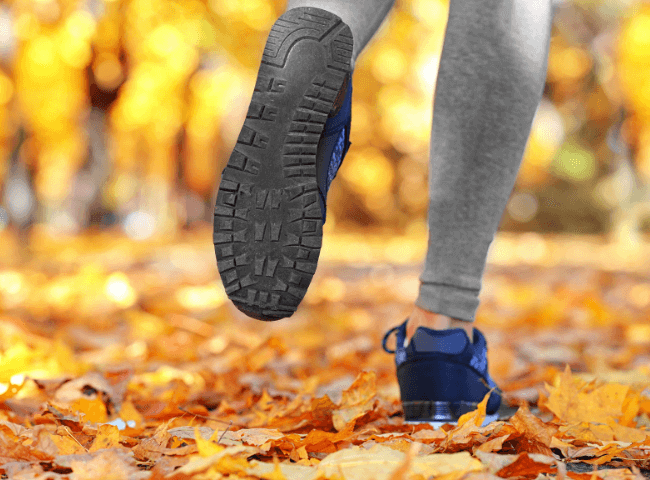 Happy Wednesday, Petaluma –
Thanksgiving is right around the corner and we love seeing our community getting into the holiday spirit with festivities and decorations! With the holiday season in full swing, make sure to mark your calendars for local events and happenings the whole family will enjoy – including Small Business Saturday, which we discuss more in tonight's update. You can see a full list of upcoming activities by visiting: visitpetaluma.org/events.
This evening, we're sharing an update on the N. McDowell Boulevard project, opportunities to get involved with Petaluma's General Plan, information about upcoming holiday festivities, and much more. Please enjoy, share with your friends, and have a wonderful evening. We'll see you in your inbox next Wednesday!
NOVEMBER IS NATIVE AMERICAN HERITAGE MONTH
November is National Native American Heritage Month, which honors the beautiful cultures, traditions, and lives of the Native American people.
Here in Petaluma, we respectfully acknowledge we reside on the ancestral land of the Southern Pomo and Coast Miwok people. We honor, with gratitude, the land and the people who have stewarded it throughout the generations.
Please join us as we honor the ancestral people of Petaluma today and throughout the year.
Take action with us! Try one of these action items or alternative activities to honor the indigenous people who inhabited the Petaluma area and their descendants who are still here:
Learn about the Native American nations and tribes in our area

Celebrate & recognize their existence year-round

Incorporate indigenous foods in your traditions
Learn more about Native American Heritage Month HERE.
SHOP LOCAL THIS YEAR DURING SMALL BUSINESS SATURDAY
This year, get your holiday shopping done early during Small Business Saturday! Skip Black Friday shopping and head down to your favorite local stores to support small Saturday, November 26th.
The City celebrates our local small businesses and the contributions they make to our local economy by creating jobs and preserving our community. We urge the residents of Petaluma, and communities across the country, to support small businesses and merchants on Small Business Saturday and throughout the year.
MCDOWELL BLVD IMPROVEMENT PROJECT SCHEDULED TO BEGIN IN DECEMBER
Heads up, Petaluma! Work is scheduled to begin on the much-anticipated North McDowell Blvd. Improvement project this December! This project is designed to create a smooth street with safety improvements that benefit all road users. 
During the month of December, the contractor will be kicking off the project with some demolition on the west side of the road. As construction gets rolling, we will provide updates on the work being done, project timeline, traffic impacts, and more. We will do our best to minimize traffic delays and detours throughout the construction process.
Upon completion, our community can expect to enjoy the following when traveling North McDowell Boulevard from Sunrise Parkway to Old Redwood Highway:
A smoother roadway surface

Enhanced sidewalks and curb ramps

New and improved pedestrian crossings

Upgraded bike lanes and paths

Better access to transit
Ways to stay informed:
Visit

cityofpetaluma.org/mcdowell

to learn more about the project and sign up to receive updates. 

Stay tuned to our Community Update email and social media channels for project updates.
Thank you for your patience as we work to make North McDowell the best it can be!
UPCOMING CITY COUNCIL MEETING THIS MONDAY NOVEMBER 21
This Monday, the City Council will be reviewing several important items.  
First, the Council will review a proposal to change the fees that are charged for new development. The discussion will include park, open space, and traffic impact fees.   
Secondly, the Council will hear a presentation from the Police and Fire departments about how to ensure Petaluman's have the best public safety support possible. The presentation will share the results of a report that assesses our current operations. The report also compares our work to national best practices and makes recommendations about how we can support healthy and safe public safety staff, improve response times, and support our community.  
Click HERE to review the agenda.
NOVEMBER GENERAL PLAN ADVISORY COMMITTEE (GPAC) SESSION  
Topic-Specific Meetings on Natural Resources
November 17, 2022, 6:30 PM – 9:00 PM
Zoom link available on the City's Meeting Website: https://cityofpetaluma.org/meetings/
The City of Petaluma and our community continue to make progress on our General Plan Update, the road map that will shape the future of the city for the next 20 – 30 years.  
The November GPAC meeting will focus on natural resources. We look forward to reviewing existing conditions and discussing the opportunities and strategy we want to include in the General Plan Update to help guide our stewardship, preservation, and expansion of our natural resources and spaces.
To review more background documents and learn more about past GPAC meetings and the General Plan Update, please access the project website at www.planpetaluma.org and view the agenda on the City meeting website. 
PETALUMA GENERAL PLAN UPDATE BUSINESS SURVEY AVAILABLE THROUGH NOVEMBER 23
There's Still Time to Share Your Thoughts on Running a Business in Petaluma!  
Petaluma's General Plan defines the City's long-term land use and economic development strategy, including how the City supports doing business in Petaluma. We are in the process of updating our General Plan and welcome the business community to provide input! We have already heard from many businesses, but want to hear from more folks so we are extending the survey for one more week through Wednesday, November 23, 2022.
This brief survey, developed with the Petaluma Chamber of Commerce, will help us understand what we can do to meet our business' needs. 
Access the survey in English and Spanish below:   
Participants are welcome to enter into a raffle for one of four $25 Shop Petaluma gift cards!  
Learn more about the General Plan Update on our project website: https://www.planpetaluma.org/ 
PETALUMA TURKEY TROT 2022
Have you heard the news? The Petaluma Turkey Trot is back IN-PERSON this year, and we couldn't be more excited! Join us on Saturday, November 26th (the Saturday after Thanksgiving) at 8:30 AM at the Ellis Creek Wetlands, located at 3890 Cypress Drive in Petaluma. Note that parking for the event will be located in the Kaiser Permanente parking lot, located at 3900 Lakeville Highway in Petaluma.
This will be the 15th consecutive year of the Petaluma Turkey Trot, and it's always been healthy, family-friendly, and fun! There is no fee, registration is quick and easy, and there's an opportunity to win some fantastic raffle prizes by donating to the Redwood Empire Food Bank.
Visit petalumaturkeytrot.com for more information and to register.
LIGHT UP A LIFE 2022
Save the date for Light Up a Life 2022! The beloved community event returns to Walnut Park this year on Friday, December 2, at 6:00 PM.
This is an annual event, organized by Sonoma County Health Hospice, that takes place at Walnut Park in Downtown Petaluma each December, where our community gathers to illuminate one of the largest trees in the park in remembrance and celebration of the lives of those we have loved and lost during the past year.
For more information about Light Up a Life 2022, visit https://fb.me/e/1ZBTeQgIg.
ARE YOU EMERGENCY READY?
As the threat of wildfire wains for the season, we must be mindful of our friends, neighbors, family, and others who may be particularly vulnerable to winter season disasters such as extreme cold weather systems and floods. Planning ahead for yourself and others in your life is a crucial step in making it safely through the unexpected. Check out the helpful tips below to make sure you are prepared!
Be Prepared for Freezing Temperatures
Are you prepared for cold temperatures, frost, and freezing? Just like extreme heat, extreme cold can be dangerous. Please note: 
Cold temperatures will impact the homeless and those without adequate heating.

CLICK HERE

for information about shelter solutions.

 

Companion animals are especially vulnerable to avoidable cold-related injuries.

CLICK HERE

to learn from our partners at North Bay Animal Services more about how to best care for your animals in cold weather.

Sensitive plants left outdoors may be damaged or killed.

Black ice may form on roads. Practice safe and cautious driving.

Hire an arborist to assess tree branches near your home that could fall during a storm.

Be prepared for electrical power outages/blackouts.
Learn more about how to prepare for extreme cold HERE.
SAVE WATER NOW, SAVE MONEY YEAR-ROUND
Wintertime water conservation can lower your water bill year-round. 
Monthly wastewater rates for residents are based on the average amount of water used during the winter months or actual water usage, whichever is lower. This means the more you conserve during the winter, the less your wastewater bill will be throughout the year!
To learn more, visit: cityofpetaluma.org/waterbill
With lower temperatures and occasional rain, we encourage you to turn off your irrigation system and water only when needed. Watering may occur only within the restricted watering schedule: overnight Tuesday and Saturday from 7 PM – 8 AM.
CONSIDERING AN E-BIKE? 
Have you been interested in getting an e-bike but can't decide if it's right for you? This Saturday, November 19, at 10 AM, head down to Grand Central Cafe on Weller Street for their e-bike meet-up in collaboration with Cool Petaluma and the City of Petaluma's Climate Ready campaign. E-bike owners will be available for conversations about their experiences and can answer your questions about how to join the movement to make e-bikes a part of your lifestyle!
JOIN OUR PETALUMA TEAM!
UPCOMING MEETINGS
The City of Petaluma is hard at work for our community. Please check out our upcoming meetings and click on the links below for more information: