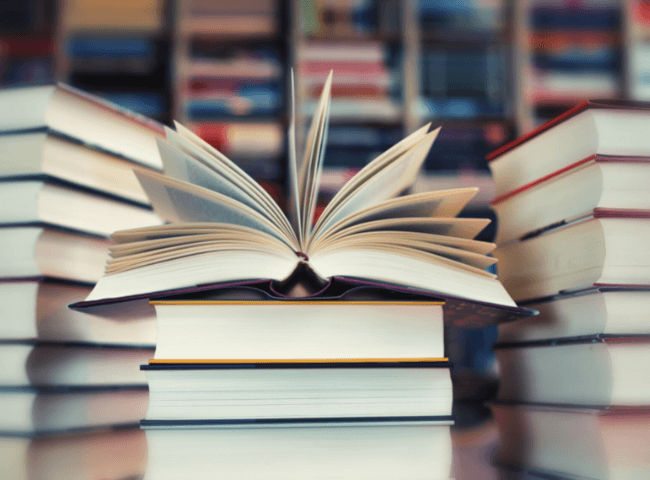 Hello Petaluma,
Our City is in the midst of an exciting time of change and planning for the future. Our transition to district elections and our General Plan update both work to make sure all voices in our community are heard and that our City's plans for the future reflect our Petaluma values. How cool is that?
Read on to learn more about these impactful processes along with updates on COVID vaccines, recommendations for holiday gatherings, and other news from around town. Please enjoy, share with friends, and have a lovely evening. We'll see you in your inbox next Wednesday.
COVID-19 UPDATE
Please take a moment to check out these important COVID-19 resources and updates from the County of Sonoma:
Vaccinations for Children 5-11 Years Old
Children 5-11 years old are now eligible to receive the COVID-19 vaccine. CLICK HERE for more information.
Guidance for Holiday Gatherings
The County of Sonoma has issued guidance for holiday gatherings. Learn more HERE.
SHARE YOUR COMMUNITY WITH US!
Petaluma is transitioning from "at large" to "district" elections. This is an exciting step that will ensure voices from all corners of our community are heard. In the district election model, voters from a specified area will vote directly for a Councilmember to represent them – a hypothetical example of this would be if the Oak Hill Park neighborhood had their own Councilmember.
Part of the process of transitioning to district elections is to identify "Communities of Interest" in Petaluma.
A Community of Interest is a connected population that shares common social and economic interests that should be included within a single City Council district for purposes of its effective and fair representation as a potential voting bloc in current or future elections.
Such groups include (but are not limited to) groups with cultural or historical bonds, shared economic interests, shared racial, ethnic or religious identities, neighborhoods, school districts, media markets, transportation districts, opportunity zones, business improvement districts, communities concerned about environmental hazards, or a shared vision of the future of a community.
Please CLICK HERE to fill out our Community of Interest form to help us better understand our community.
A printable version of the form can be found HERE. Please print, fill out, and return it by email to [email protected] or drop off/mail a hard copy to the Office of the City Clerk at 11 English Street, Petaluma, CA 94952.
NOVEMBER 15 CITY COUNCIL RECAP
During their meeting Monday November 15, the City Council discussed the following:
Tobacco Retail License – After a staff presentation and community input, City Council voted to move forward with a Tobacco Retail License requirement and restrictions on how tobacco and nicotine products are sold within the City limits. CLICK HERE to learn more.
The People's Village – The City Council authorized contracts to prepare the site and provide services for the People's Village, an interim housing program to support Petaluma's unsheltered population. CLICK HERE to learn more.
Please check cityofpetaluma.org/meetings for information on upcoming meetings, as well as recordings of past meetings.
DON'T FORGET TO SWITCH OFF YOUR IRRIGATION
This time of year, we encourage our community to turn off your irrigation system.
With lower temperatures and occasional rain, plants do not require as much water during fall and winter months. We ask that you turn off your irrigation and water only when needed.
Please be mindful that the restricted watering schedule is still in place – please only water (if needed) during these times:
Tuesday and Saturday overnight 7pm-8am.
Petaluma is still in a Drought Emergency. Our reservoirs are still lower than 50% capacity. Please continue your water conservation efforts even when we see rain.
Visit cityofpetaluma.org/savewater to learn more about the current drought and ways to conserve.
SMALL PROJECT MAKES BIG IMPACT ON EAST WASHINGTON
Our Public Works & Utilities Department recently completed the East Washington Sidewalk Frontage Improvements project, which added improved safety and accessibility around the split-rail fencing near the Petaluma Airport.
While this project was relatively small, the impact it makes on the safety of this area is big. Just another step on our journey to make our roads safer for all who use them!
The project included installation of an asphalt curb directly in front of the existing split-rail wood fence in order to provide additional protection for the multi-use path from vehicles traveling along East Washington Street. In addition, the project included the demolition of a section of the split-rail fencing near the Petaluma Municipal Airport maintenance entrance to allow for easy access off of East Washington Street. Lastly, new reflective bollards and a chain were installed at the maintenance entrance to provide additional protection and access restriction, where no asphalt curb was installed.
CLICK HERE to learn more.
PETALUMA FIRE DEPARTMENT RECEIVES NEW BREATHING EQUIPMENT
Petaluma firefighters are breathing easier with new self-contained breathing apparatuses purchased with grant funds from the Federal government. This equipment allows our first responders to safely rescue victims from dangerous environments.
Thank you to Engineer-Paramedic Josh Perucchi and many other team members of the Petaluma Fire Department who put in the extra time needed to secure the grant and purchase the equipment. Thanks to these efforts, the City of Petaluma paid just under $68,000 toward the $320,000 cost of the equipment.
TEEN LIBRARY ADVISORY BOARD MEMBERS NEEDED
Know a teen who wants to be involved in library decisions about the collection, programming, and other important issues? The Sonoma County Library is currently looking for 2 teens per area to join their Teen Library Advisory Board.
Meetings are held at the Petaluma Regional Library at 4pm on the 4th Wednesday of January, April, July, and October. Teens in grades 9-12 are eligible. Deadline to apply is December 1, 2021.
Applications are available HERE and at the Petaluma Library Reference Desk (100 Fairgrounds Drive, Petaluma).
WE'RE HIRING
The City of Petaluma is looking for talented people to join our team! Please click the links below for more information about our open positions. CLICK HERE for a full list of career opportunities.
Environmental Services Supervisor
Firefighter/Paramedic – Lateral and Entry-Level
Police Officer (Current Academy Attendees & Graduates)
UPCOMING MEETINGS
The City of Petaluma is hard at work for our community. Please check out our upcoming meetings and click on the links below for more information:
November 17, 7pm – Recreation, Music and Parks Commission 
November 18, 8:30am – Senior Advisory Committee
November 18, 6:30pm – General Plan Advisory Committee
November 23, 7pm – Planning Commission
Check for upcoming meetings, agendas, and how to participate on the City's meeting webpage: https://cityofpetaluma.org/meetings/.