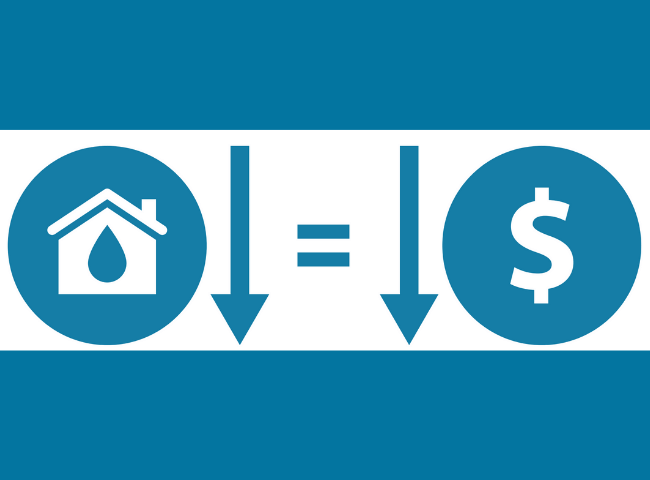 Hello, Petaluma!
As we prepare to observe the Thanksgiving holiday, we are inspired to reflect on how grateful we are to live in this special place. Petaluma is a community where giving, compassion, and a desire to do good are guiding principles. The past nearly 2 years have shown us just how much Petalumans care for one another – and the lengths they will go to show support to family, friends, and neighbors. Thank you for all you bring to our extraordinary community. This year, as always, we are thankful for you!
Please celebrate safely this week. We'll see you in your inbox next Wednesday!
CITY HALL CLOSED THIS WEEK
City Hall will be closed Wednesday, Thursday, and Friday this week in observance of the Thanksgiving holiday. We will resume our normal business hours Monday, November 29.
CLICK HERE to view our current virtual and in-person service offerings and hours.
COVID-19 UPDATE
Please take a moment to check out these important COVID-19 resources and updates from the County of Sonoma:
Boosters Available to All Adults 18+ In Sonoma County
Sonoma County has opened up COVID-19 boosters to all adults 18 years and older, provided they qualify based on the timing of their last dose of the vaccine.
CLICK HERE to learn more.
Guidance for Holiday Gatherings
The County of Sonoma has issued guidance for holiday gatherings. Learn more HERE.
ENSURING ALL VOICES ARE HEARD
As part of our transition to district elections, we are working to identify "Communities of Interest in Petaluma – and we need your help!
A Community of Interest is a connected population that shares common social and economic interests that should be included within a single City Council district for purposes of its effective and fair representation as a potential voting bloc in current or future elections.
Our transition to district elections will ensure all voices in our community are heard.
CLICK HERE to fill out our Community of Interest form to help us better understand our community.
A printable version of the form can be found HERE. Please print, fill out, and return it by email to [email protected] or drop off/mail a hard copy to the Office of the City Clerk at 11 English Street, Petaluma, CA 94952.
SAVE WATER NOW – SAVE MONEY YEAR-ROUND
Did you know wintertime water conservation can lower your water bill year-round?
Monthly wastewater rates for residents are based on the average amount of water used during the winter months or actual water usage, whichever is lower.
This means, the water you use this winter will determine your wastewater rate July 2022-June 2023. The more you conserve during the winter, the less your wastewater bill will be throughout the year!
Tell your neighbors and friends to help spread the word.
To learn more, visit: cityofpetaluma.org/billingwatersewer
CLIMATE ACTION UPDATE
This week, our Climate Action Commission shared the following:
Weigh in on the City's General Plan. Petaluma's General Plan, which is currently being updated, will deeply influence our quality of life and our climate goals. The City consultants have drafted a series of existing conditions reports (available at planpetaluma.org), and your input on any of them will be very valuable in setting a positive direction for our future.
The existing conditions reports will be discussed at the next Climate Action Commission meeting on December 9th. Info on how to stream the meeting can be found here: cityofpetaluma.org/meetings 
Please email General Plan comments to Heather Hines, [email protected].
Considering buying an electric vehicle (EV)? Check out PG&E's EV savings calculator here! More resources at EVlife.co and Drive Clean Bay Area.
JOIN THE VIRTUAL TURKEY TROT!
The 15th Annual Petaluma Turkey Trot will take place virtually on Thursday, November 25th, 2021.
What does virtually mean? Virtually means that you can participate in the Petaluma Turkey Trot from practically anywhere! Simply get together with friends and/or family on Thanksgiving Day wherever you may be, and conduct your own "trot".
CLICK HERE for a trail map of the 4.5 mile course through the Ellis Creek wetlands.
Other Ways to Get Involved:
Bring canned food to one of the two following locations located in Petaluma before the end of November:
Aqus Cafe, located at 189 H Street
Petaluma Community Center, located at 320 North McDowell Blvd
Make a monetary donation to the Redwood Empire Food Bank
Don't forget to snap some photos during your trot and share them with us on social media by tagging us @PetalumaParksandRec and using the hashtag #PetalumaTurkeyTrot2021
SHOP PETALUMA THIS HOLIDAY SEASON
Our community has come together to support one another in some amazing ways throughout the pandemic. We have especially loved watching the way you supported our local businesses through the ups and downs they have faced over the last nearly 2 years.
Petaluma is home to an amazing array of shops, restaurants, and service providers. Let's keep showing them love this holiday season! The City of Petaluma has partnered with the Petaluma Downtown Association to make supporting local simple and convenient through our Shop Petaluma website and gift card program.
The Shop Petaluma gift card can be used at any participating business – empowering holiday shoppers to support local while giving the gift of variety (cards are accepted at 100+ locations around town!)
Learn more at shoppetaluma.com!
CITY PROCLAIMS NOVEMBER 27, 2021 SMALL BUSINESS SATURDAY
Mayor Teresa Barrett, along with members of the City Council, have proclaimed November 27, 2021 Small Business Saturday. The City celebrates our local small businesses and the contributions they make to our local economy by creating jobs and preserving our community. We urge the residents of Petaluma, and communities across the country, to support small businesses and merchants on Small Business Saturday and throughout the year.
CLICK HERE to learn more.
SANTA CLAUS IS COMING TO TOWN!
Santa and Mrs. Claus are coming to town on November 27th, the Saturday after Thanksgiving at 11:30am!
When Santa arrives in Petaluma, he leaves his sleigh at home. Instead, he and Mrs. Claus make a uniquely Petaluma arrival. They sail up the Petaluma River on a Lind Marine tugboat and dock at River Plaza Shopping Center on E. Washington to the cheers of excited children.
Santa would love to spend all afternoon in Petaluma but he wants to have time to hear from good boys and girls all over the world, so he will have to be on his way to his next destination at 1:30pm.
CLICK HERE for more information on this and other upcoming holiday events in Petaluma.
WE'RE HIRING
The City of Petaluma is looking for talented people to join our team! Please click the links below for more information about our open positions. CLICK HERE for a full list of career opportunities.
Environmental Services Supervisor
Firefighter/Paramedic – Lateral and Entry-Level
Police Officer (Current Academy Attendees & Graduates)
Public Safety Dispatcher – Lateral
UPCOMING MEETINGS
The City of Petaluma is hard at work for our community. Please check out our upcoming meetings and click on the links below for more information:
November 30, 7pm – Planning Commission
December 1, 6:30pm – Pedestrian & Bicycle Advisory Committee
December 2, 6pm – Airport Commission
Check for upcoming meetings, agendas, and how to participate on the City's meeting webpage: https://cityofpetaluma.org/meetings/.