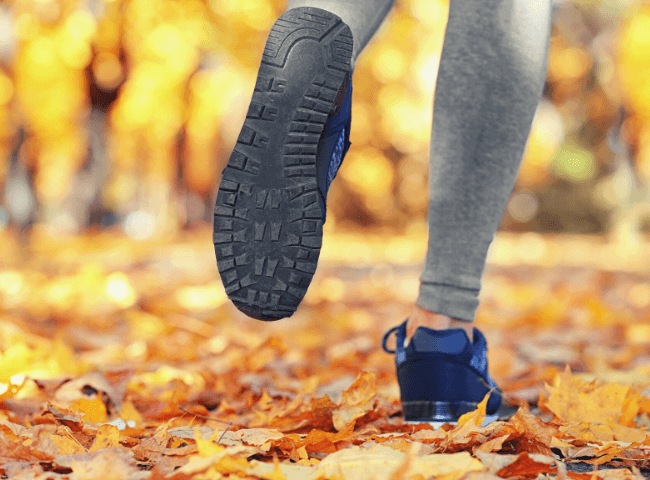 Hello, Petaluma!
Our hillsides and open spaces are transforming to a glorious shade of green after months of dry, dusty brown. Grass is amazingly resilient and can come back to life after long periods without water – one of the main reasons we recommend cutting irrigation to your lawn when trying to conserve. Thank you to everyone who has stepped up and embraced "brown is the new green" as your conservation mantra during this historic drought. We see you and appreciate all you are doing to help our community. Now, let's keep on saving to help replenish our reservoirs during these wetter months!
In tonight's email, we'll share news of the COVID vaccine for children, an exciting new form of civic representation for our community, an update from our Climate Commission, new life saving equipment for our Fire Department, and instructions on how to participate in our annual Turkey Trot.
Please enjoy, share with friends, and have a lovely evening. We'll see you in your inbox next Wednesday!
COVID-19 UPDATE
Please take a moment to check out these important COVID-19 resources and updates from the County of Sonoma:
Vaccine for Children Ages 5-11 Authorized by FDA and CDC
The Centers for Disease Control and Prevention (CDC) Tuesday endorsed the Pfizer-BioNTech COVID-19 vaccine for children ages 5 to 11, clearing the way for immediate vaccination of the youngest age group yet in the United States. At a meeting earlier Tuesday, a panel of scientific advisers had unanimously recommended that the vaccine be given to these children.
CLICK HERE to learn more.
The Pfizer vaccine is the only vaccine to receive emergency use authorization so far for those ages 5 to 11. A second dose will be necessary, three weeks after the first. About 28 million U.S. children will be eligible for the vaccine, including 37,000 in Sonoma County.
The County of Sonoma encourages parents to reach out to their pediatrician or a local pharmacy to find a vaccine for their children. Pediatric vaccines also will be available at clinics planned for school sites.
In partnership with the Sonoma County Office of Education, vaccination clinics will be set up at designated schools to serve people who do not have convenient or affordable access to healthcare providers. CLICK HERE for a list of scheduled clinics at schools.
DISTRICT ELECTIONS ARE COMING TO PETALUMA!
On Monday November 1, the Petaluma City Council decided to move forward with a process that will transition our City from "at large" to "district" elections. This is an exciting step that will ensure voices from all corners of our community are heard.
Our City operates through a Mayor/City Manager form of government in which the Mayor is the chair of City Council. Councilmembers vote on the issues and policies that shape our community and our City Manager then works with City staff to carry out Council decisions.
Currently, Petaluma elects our City Council members through an at large system, in which voters throughout the community vote for all elected Council members. In the district election model, voters from a specified area will vote directly for a Councilmember to represent them – a hypothetical example of this would be if the Oak Hill Park neighborhood had their own Councilmember. One of the goals of creating voting districts is to make it easier for protected classes of voters to elect their preferred candidate.
Community input is crucial as we move forward, especially as we work to create the new, official Petaluma "districts". The community will have an opportunity to learn more and weigh in at a Public Hearing scheduled for November 15, 2021.
THE GRASS IS GREENER – A LITTLE RAIN GOES A LONG WAY FOR TURF
Have you noticed our hillsides, fields, and open spaces are looking much greener after the recent rains? Turf/grass is extraordinarily resilient and can bounce back when given a little water, even after long periods of dryness. Trees, on the other hand, do not fare so well when water is withheld. This is why we highly recommend shutting off water to your lawn when trying to conserve – it will come back quickly and easily once rains return.
Thanks to all of you who embraced our "Brown is the New Green" water conservation efforts – letting your lawns dry out for a bit in the interest of saving water for our larger community. You are conservation champions!
Please remember to shut off irrigation when it's raining and continue your conservation efforts to help us replenish our reservoirs.
Visit cityofpetaluma.org/savewater to learn more.
AN UPDATE FROM THE CLIMATE ACTION COMMISSION
This week, our Climate Action Commission shared the following:
The U.N. Climate Change Conference (COP26) is now underway in Glasgow, Scotland, with world leaders gathered to address the rapidly accelerating climate crisis. Bloomberg Green offers ongoing coverage of this pivotal global conference, and reports on the UN's study warning that the world now is on a course for catastrophic 2.7°C warming.
November 6, 11:30 am: Join Bay Area youth at the  Bay Area March for COP26 at Sproul Plaza, Berkeley.
November 8, 5:30pm: Bay Area SunShares webinar about discounted solar + storage from pre-screened installers. Find out more and register here.
PETALUMA RECEIVES NEW, LIFE SAVING EQUIPMENT
Petaluma and Rancho Adobe firefighters will be better positioned to protect Petalumans and residents of southern Sonoma county with new extrication equipment made possible by a $114,000 grant from the California Office of Traffic Safety. The grant will allow us to replace 17-year-old extrication equipment, often referred to as the "Jaws of Life". The new equipment will reduce the amount of time it takes to remove a trapped victim and improve their chances of survival. Our Fire Department performs these types of rescues about 60 times per year.
Having sufficient equipment and staff to protect our community is a goal of our City Council.  We are excited to add this new equipment to the list of Petaluma safety investments including the recently purchased ambulance and associated staff. This grant will improve safety outcomes in Petaluma without any cost to Petaluma taxpayers.
JOIN US FOR THE 15TH ANNUAL PETALUMA TURKEY TROT
We are excited to announce that the 15th Annual Petaluma Turkey Trot will take place virtually on Thursday, November 25th, 2021.
What does virtually mean? Virtually means that you can participate in the Petaluma Turkey Trot from practically anywhere! Simply get together with friends and/or family on Thanksgiving Day wherever you may be, and conduct your own "trot".
We've included a trail map of the 4.5 mile course through the Ellis Creek wetlands for those who are interested. You can view it HERE.
Other Ways to Get Involved:
Bring canned food to one of the two following locations located in Petaluma before the end of November:

Aqus Cafe, located at 189 H Street
Petaluma Community Center, located at 320 North McDowell Blvd

CLICK HERE to make a monetary donation to the Redwood Empire Food Bank
Don't forget to snap some photos during your trot and share them with us on social media by tagging us @PetalumaParksandRec and using the hashtag #PetalumaTurkeyTrot2021
HELP SHAPE OUR REGIONAL ECONOMY
The Sonoma Mendocino Economic Development District is inviting Sonoma and Mendocino County Residents, Business Owners, and Stakeholders, to give feedback on the draft five-year Comprehensive Economic Development Strategy (CEDS). Over the past six months, the Sonoma Mendocino Economic Development District (SMEDD) team has obtained regional input on how SMEDD should shape its strategy for the next five years. As a final step of outreach, the regional community has the opportunity to give additional feedback on this working draft. This draft is not yet final, and all feedback is welcome and encouraged.
For the next thirty days, the draft will be posted on SMEDD's website. CLICK HERE to view the draft and learn how to submit feedback.
WE'RE HIRING
The City of Petaluma is looking for talented people to join our team! Please click the links below for more information about our open positions. CLICK HERE for a full list of career opportunities.
Firefighter/Paramedic – Lateral and Entry-Level 
Police Officer (Current Academy Attendees & Graduates)
UPCOMING MEETINGS
The City of Petaluma is hard at work for our community. Please check out our upcoming meetings and click on the links below for more information:
November 3, 6:30pm – Pedestrian & Bicycle Advisory Committee
November 4, 6pm – Airport Commission
November 8, 7pm – Technology Advisory Committee
November 9, 6:30pm – Youth Commission
November 9, 7pm – Planning Commission
November 10, 6:30pm – Regular Joint Transit Advisory and Pedestrian & Bicycle Advisory Subcommittee
November 10, 6:30pm – Animal Service Advisory Committee
November 11, 8:30am – Senior Advisory Committee
November 11, 4pm – Transit Advisory Committee
Check for upcoming meetings, agendas, and how to participate on the City's meeting webpage: https://cityofpetaluma.org/meetings/.