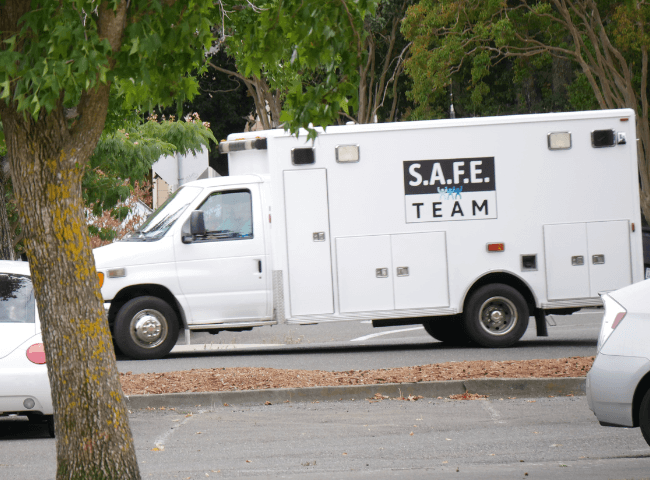 Happy Wednesday, Petaluma! 
During this holiday season, we are grateful Petaluma is a city full of fun, laughter, and holiday spirit! Thank you for supporting our local businesses, looking out for fellow community members and friends, and doing what you can to keep our city unique and full of life today and every day. 
In tonight's update, get information about downtown businesses, upcoming holiday events, a new Tenant Protections ordinance, and ways to stay safe during extreme cold. Please enjoy, share with your friends, and have a wonderful evening. We'll see you in your inbox next Wednesday! 
DOWNTOWN BUSINESS IMPROVEMENT DISTRICT 2023 BUDGET REVIEW
Ever wonder how the seasonal decorations, art projects, and events in the downtown area are coordinated and funded? Much of it happens thanks to the required fees and volunteer efforts of the Downtown Business Improvement District (BID). 
The annual BID assessment and yearly budget must be reviewed and approved by City Council each year in a two-step process that includes a public hearing. The 2023 BID assessment items are on the Council agendas for December 5 (on consent) and December 19 (public hearing), 2022. 
Click HERE to view the BID 2022 Annual newsletter and learn more about the BID. 
PETALUMA
TENANT PROTECTIONS ORDINANCE NOW IN EFFECT
Are you a property owner in the City of Petaluma who rents to a tenant(s)? Are you a renter in the City of Petaluma? If you are either, you should be aware of the City's Residential Tenancy Protections (Tenant Protections) that took effect on October 12, 2022. These Petaluma Tenant Protections are enhanced protections in addition to California's Tenant Protection Act of 2019 (TPA) which took effect on January 1, 2020. 
The Tenant Protections were designed to: 
Prevent arbitrary, retaliatory, or discriminatory evictions

 

Provide enhanced rental protections beyond the TPA, for more units and tenants to acquire the protections faster than provided by the TPA

 

Provide proper notice to tenants about their rights and about termination of tenancy

 

Provide relocation assistance to tenants who are evicted under certain circumstances

 

Ensures that all notice is provided in both English and Spanish or provided in the same language as the original Lease Agreement

 
Visit the Tenant Protections Ordinance webpage to learn more about your rights as a tenant, noticing required by landlords, and more. 
CITY OF PETALUMA AWARDED CERTIFICATE FOR EXCELLENCE IN FINANCIAL REPORTING
The Government Finance Officers Association of the United States and Canada (GFOA) has awarded the Certificate of Achievement for Excellence in Financial Reporting to the City of Petaluma for its annual comprehensive financial report for the 2021 fiscal year!  
The report – judged by an impartial panel – met the program's high standards, demonstrated a constructive "spirit of full disclosure," clearly communicated its financial story, and motivated potential users to read the report. 
The Certificate of Achievement is the highest form of recognition a city government can receive in the area of governmental accounting and financial reporting. Thank you to all our city workers who made this achievement possible!  
SAFE TEAM 
The SAFE Team is a mobile crisis response unit that offers services to individuals who may be homeless, experiencing a mental health crisis, or are in need of other non-emergency services. During extreme weather events like the current cold snap, the SAFE Team provides resources to help prevent exposure and hypothermia.
If you see someone in need of resources, please call the SAFE Team at 707-781-1234. 
ARE YOU EMERGENCY READY?
With the winter season upon us, we must be mindful of our friends, neighbors, family, and others who may be particularly vulnerable to disasters such as extreme cold weather systems and floods. Planning ahead for yourself and others in your life is a crucial step in making it safely through the unexpected. Check out the helpful tips below to make sure you are prepared!
Be Prepared for Freezing Temperatures 
Are you prepared for cold temperatures, frost, and freezing? Just like extreme heat, extreme cold can be dangerous. Please note:  
Cold temperatures will impact the homeless and those without adequate heating.

 

Companion animals are especially vulnerable to avoidable cold-related injuries.

CLICK HERE

to learn from our partners at North Bay Animal Services more about how to best care for your animals in cold weather.

 

Sensitive plants left outdoors may be damaged or killed.

Black ice may form on roads. Practice safe and cautious driving.

Hire an arborist to assess tree branches near your home that could fall during a storm.

Be prepared for electrical power outages/blackouts.

 
Learn more about how to prepare for extreme cold HERE.
Home Heating Safety
With cold winter temperatures, there is increased use of fireplaces, wood stoves, space heaters, and other alternative heating methods. During these cold winter months, residential fires and other emergencies caused by heating appliances are more prevalent.  
CLICK HERE for information on home fire safety tips. 
TIME TO TURN OFF YOUR IRRIGATION SYSTEM
With lower temperatures and occasional rain, plants do not require as much water during the fall and winter months. We encourage you to turn off your irrigation system and water only when needed.  
The Restricted Watering Schedule Is Still In Place 
Only water (if needed) during these times: overnight Tuesday and Saturday from 7 PM – 8 AM.
For more information on how you can conserve water in and around your home, visit cityofpetaluma.org/savewater. 
JOIN US FOR WINTER EVENTS AROUND TOWN!
Make the most of the winter season and head Downtown to enjoy events that will be fun for the whole family.
Holiday Open House and Marketplace: Saturday, December 3, from 11 AM – 5 PM

Get your holiday shopping done locally and stroll through the marketplace on Kentucky Street, showcasing local vendors and businesses. Create your own holiday decor at the various crafting stations while enjoying live holiday music. You may even see Santa & Mrs. Claus along the way.

 
Light Up the Square: Saturday, December 3, from 5:30 PM – 7:30 PM

             

Finish your day with a magical evening at Theatre Square's annual tree lighting. Light Up The Square will feature a visit from Santa, live music and performances including Petaluma Pete, and an amazing laser light show. Don't forget your letter for Santa's Mailbox!

 
Looking for more holiday events to enjoy this season? Click HERE for the list of Downtown Holiday Events, or check out visitpetaluma.com to see a list of upcoming seasonal happenings and activities.
JOIN OUR PETALUMA TEAM!
UPCOMING MEETINGS
The City of Petaluma is hard at work for our community. Please check out our upcoming meetings and click on the links below for more information: