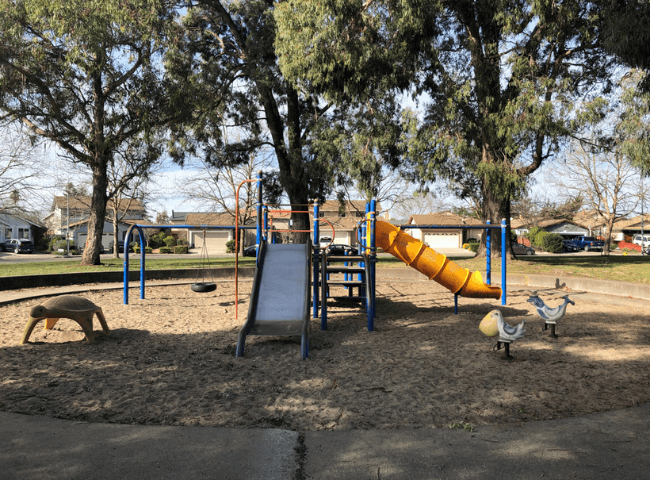 Hello, Petaluma –
Fall is in full swing and we are thoroughly enjoying cooler nights and mornings – especially when temperatures seem to soar during the daylight hours! As we head into the holiday season, don't forget to check out activities and events for the whole family to enjoy at visitpetaluma.org/events. We look forward to seeing you out and about.
In tonight's Update we'll share fire safety news, an opportunity to weigh in on proposed improvements to D Street, election information, community resources, and much more. Please enjoy, share with friends, and have a lovely evening. We'll see you in your inbox next Wednesday! 
OCTOBER PROCLAIMED DOMESTIC VIOLENCE AWARENESS MONTH
The City of Petaluma has proclaimed the month of October Domestic Violence Awareness Month.
In the proclamation made by City Council on October 3, it was stated that domestic violence affects 1 in 4 families in our local community and that the crime of domestic violence violates an individual's privacy, dignity, and security based on the systemic use of emotional, physical, sexual, psychological, and economic control or abuse.
Those experiencing domestic violence often feel trapped or isolated, with limited access to those who are available to help. The YWCA Sonoma County is there to support and assist families affected by domestic violence by providing safe shelter, therapy, advocacy, and ongoing support. For those dealing with a situation of domestic violence, contact the YWCA's 24/7 Domestic Violence Crisis Hotline by calling (707) 546-1234.
For more information about YWCA or additional resources about domestic violence, click HERE. 
PRACTICE THESE TOP FIRE SAFETY TIPS DURING FIRE PREVENTION WEEK 
Did you know if a fire starts in your home you may have as little as two minutes to escape? When fire strikes, early warnings from working smoke alarms and a practiced fire escape plan can save lives.
With Fire Prevention Week now in full swing, we hope you are learning and feeling more prepared for any future fire-related emergency. Have you missed out on some of the key Fire Prevention Week tips? Don't worry! Check out how you can be prepared in the face of home fire danger.
TOP FIRE SAFETY TIPS
Follow these 4 simple practices in your home to prepare your family for a fire emergency.
Install smoke alarms on every level of your home, inside bedrooms, and outside sleeping areas.

Test your smoke alarms every month. If they're not working, change the batteries.

Talk with all family members about a fire escape plan and practice the plan twice a year. This is especially important for young children!

If a fire occurs in your home,

GET OUT, STAY OUT

and

CALL FOR HELP.

Never go back inside for anything or anyone.

 
JOIN THE D STREET PROJECT WORKSHOP OCTOBER 18
Historic D Street is used by up to 9,500 vehicles per day and is traveled along and across by many people on foot and bike. As part of our commitment to creating safer streets in ways that best suit the needs of our community, we are seeking input on proposed traffic calming, pedestrian, and bicycle improvements on this popular Petaluma roadway.
PLEASE JOIN US FOR A VIRTUAL COMMUNITY WORKSHOP ON OCTOBER 18, 2022 TO: 
Learn more about the project

 

Review existing conditions, collision history, and feedback received to date

 

Explore initial design ideas and alternatives

 

Share your feedback, ideas, & questions

 
The link to attend the meeting can be found at cityofpetaluma.org/dstreettrafficcalming.
Spanish language interpretation services will be available.  
Habrá servicios disponibles de interpretación al español.
Visit cityofpetaluma.org/dstreettrafficcalming to learn more about the project, sign up for email updates, and provide feedback.
HOW TO PARTICIPATE IN THE UPCOMING  ELECTION
Earlier this year, Petaluma was mapped into six districts of nearly equal population as part of our transition to district elections. Voters in each district will now vote for one eligible candidate to represent them on the City Council, as well as the at-large Mayor.
Please review the below information in preparation for the November 8, 2022, General Municipal Election.
FIND YOUR DISTRICT
To learn your district and when your district will elect the next City Councilmember, visit

cityofpetaluma.org/elections

.
FIND YOUR POLLING CENTER
Visit the Sonoma County Registrar of Voters website to find your closed polling center:

sonomacounty.ca.gov/registrar-of-voters

.
REVIEW YOUR VOTER GUIDE
Voter guides should arrive early/mid-October.
To learn more about the upcoming election, visit cityofpetaluma.org/elections.
The Sonoma County Registrar of Voters, Deva Proto, will be providing a brief presentation about the upcoming election at the City Council regular meeting on October 17th. To view the agenda and learn how to attend virtually or in person, please visit cityofpetaluma.org/meetings.
Questions? Contact the City Clerk's Office at 707-778-4360 or [email protected]. 
APPLICATIONS FOR BLACK THERAPY VOUCHERS OPEN OCTOBER 15
Through their new Black Therapy Fund, Sonoma County Black Forum is offering a Black Therapy Voucher program to increase mental health service access to residents of color in the Sonoma County community. The program offers up to 12 sessions of mental health counseling with a culturally competent therapist. Each session is valued at $150.
Applications open October 15. Qualified applicants are Sonoma County residents who are experiencing mental health challenges or are in need of mental support.
To learn more about the program, visit sonomacountyblackforum.com, call 707-343-8734 or email [email protected].
HIGHLIGHTING THE FIRST INDIGENOUS WOMAN ASTRONAUT TO GO TO SPACE THIS INDIGENOUS PEOPLE'S DAY
This Monday, October 10, was Indigenous Peoples' Day, an alternative to Columbus Day, that honors the beautiful cultures, traditions, and lives of indigenous people around the world.
Here in Petaluma, we respectfully acknowledge we reside on the ancestral land of the Southern Pomo and Coast Miwok people. We hope you took time this Monday to celebrate the Indigenous people who inhabited this land for generations and their descendants who are still here.
Indigenous Americans' are doing incredible work all over the country and we are excited to see so many individuals finding success. One of those incredible individuals is Nicole A. Mann, born and raised in Petaluma, who is the first indigenous woman from NASA to go to space. Nicole is currently launched to the International Space Station as commander of NASA's SpaceX Crew-5 mission aboard the SpaceX Crew Dragon spacecraft.
To learn more about Nicole A. Mann and her history, click HERE. 
LEARN TO READ YOUR WATER METER AND CHECK FOR LEAKS
Our Water Conservation team has step-by-step instructions, as well as a helpful video, on how to read your water meter. Click here to learn how to: 
Locate your water meter

 

Read your water meter

 

Calculate your water use

Check for leaks 

 
We also recommend you review the additional resources on our Drought webpage like the 10-minute Leak Check List and our Water Use Calculator. Thank you for continuing to do your part to save water with us! 
PLANT A TREE IN BOND AND GLENBROOK PARKS OCTOBER 29
Join ReLeaf Petaluma as they kick off phase 1 of their Six Parks Tree Planting program which will plant new trees in 6 eastside parks! 140 new native trees will be planted with funding from California ReLeaf, Cal Fire, California Climate Investments, and in partnership with Rebuilding Together Petaluma and the City of Petaluma. 
The first tree planting events will take place October 29 at Bond and Glenbrook parks. Two sessions are available; please join for one or both as your schedule allows. Coffee and lunch will be provided. 
Morning session: 8:30am – 12:30pm
Afternoon session: 1pm – 3pm
Gather a group of friends and family, or head over solo to help make a difference in Petaluma! 
Please sign up at releafpetaluma.org or HERE. 
NEW SMART PATHWAY OPENS OCTOBER 22
SMART and the City of Petaluma are excited to announce the Grand Opening of the bicycle and pedestrian pathway connecting east and west Petaluma from Payran to Southpoint Boulevard. 
Come out to the pathway on Saturday, October 22 from 10am – 12pm to celebrate and help break in this new community pathway!  A ribbon-cutting ceremony will take place along the pathway, and then the path will be officially open. The event site is located behind the Town and Country Shopping Center at 1000 North Petaluma Blvd.  
This is a two-part celebration! 
To complete the festivities, SMART is also celebrating the construction of a new segment of SMART pathway that will connect Payran to Lakeville Boulevard.  
If you have any questions about this event please email SMART at [email protected] or call 707-794-3330.
JOIN OUR PETALUMA TEAM!
Part Time Emergency Medical Technician
UPCOMING MEETINGS
The City of Petaluma is hard at work for our community. Please check out our upcoming meetings and click on the links below for more information: