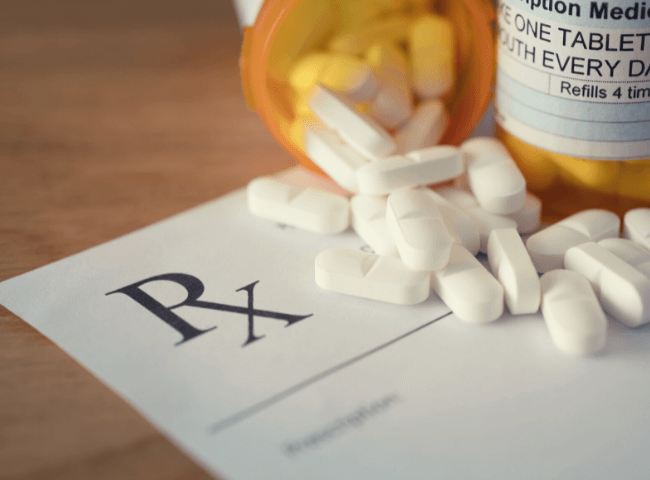 Hello Petaluma!
The rain has arrived and we are so grateful to see it quenching our thirsty landscapes. While we are overjoyed with the wet weather, it is important to remember that this bit of rain does not mean we are out of the drought. Our region is still in a drought emergency and our water conservation efforts must continue, even when we see rain. Please read on for more information about rain and the drought.
In tonight's update, we'll share guidance from the County of Sonoma on how to celebrate Halloween safely, drought information, news of upcoming roadwork, a wonderful opportunity for local artists, an upcoming prescription drug take-back event, and more.
Please enjoy, share with friends, and have a lovely evening. We'll see you back in your inbox next Wednesday!
COVID-19 UPDATE
Please take a moment to check out these important COVID-19 resources and updates from the County of Sonoma:
How to Enjoy Halloween Safely
Dr. Sundari Mase, Sonoma County Health Officer, has offered guidance regarding Halloween this year. Dr. Mase encourages families to enjoy the Halloween tradition again, and offers some advice on how to stay safe while having a good time. Her suggestions, including for those handing out treats, are the following:
Trick-or-Treaters should avoid large groups and should wear a mask that covers their mouth and nose.
Before eating any treats, people should wash their hands or disinfect with sanitizer.
Indoor gatherings of unvaccinated people, including children, should be avoided.
If you are sick or concerned that you have been exposed to the coronavirus, stay home.
People greeting trick-or-treaters at the doorstep should wear masks while distributing candy. Instead of inviting children to reach into a communal candy bowl, consider handing out individually wrapped treats or placing them on a table. Do not distribute candy if you are sick or have been exposed to the coronavirus.
Stay tuned to socoemergency.org for more updates from County of Sonoma.
RAIN DURING A DROUGHT? KEEP CONSERVING!
Heads up, Petaluma! Please remember to turn off your irrigation when it's raining. Let's take advantage of this wet weather to water our landscapes!
Petaluma is still in a Drought Emergency. Please continue your water conservation efforts even when we see rain.
Over the next two weeks the region could receive 6-8 inches of rain. Due to the current drought conditions, the soil needs to absorb at least 7-10 inches of rain before it's saturated enough to start the runoff process. This water runoff is what will begin to replenish our reservoirs. Our region needs 25 inches or more of rainfall this winter to end this drought. For updates on our reservoir levels, visit sonomawater.org.
Visit cityofpetaluma.org/conserve to learn how you can help conserve water.
HELP PROTECT OUR WATER QUALITY DURING THE RAIN
The rain is here and we'd like to give a friendly reminder that materials swept, raked, stored, dropped, thrown, or spilled on the ground or pavement can be carried by rain into our local creeks, which can be harmful to water quality and creek habitats. Accumulation of any material in local waterways can impair water quality, wildlife habitat, recreation and flood capacity.
"Only rain down the storm drain" is a good rule of thumb to remember.
Here are a few rain ready solutions:
Pick up pet waste daily
Repair vehicle and equipment leaks
Routinely sweep up the street gutter in front of your residence
CLICK HERE to learn more.
PHASE 2 PAVEMENT RESTORATION SET TO BEGIN THIS MONTH
Earlier this year, the City of Petaluma completed Phase 1 of our much-anticipated Pavement Restoration project. During this first phase, approximately 15 miles of Petaluma streets received slurry seal, a treatment that protects the underlying pavement of our roads for long-term preservation.
We are thrilled to announce Phase 2 of the project is set to begin this month! We will provide weekly updates on the work being done, along with ample notice to residents who may be impacted.
Please note, as the work is being completed you may notice a couple of things:
Loose gravel – This occurs as a natural and anticipated part of the curing process. Streets will be swept as this occurs. Please proceed with caution on these roads until gravel is swept away.
Changes in lane striping – There is a short period of time that newly sealed roads will not have striping. We are working hard to minimize the amount of time for safety reasons. Please use caution when driving on these roads.
This project, made possible in large part by your votes to pass Measure U (thank you!), addresses the need to keep more streets from degrading to the point of needing a more extensive reconstruction.
CLICK HERE to learn more.
KEEP OUR COMMUNITY SAFE – PRESCRIPTION DRUG TAKE-BACK EVENT OCTOBER 23
Please join the Petaluma Police Department and the Sonoma County Department of Health Services in the DEA's (Drug Enforcement Administration) 21st Prescription Drug Take Back Day "DRIVE THRU" on Oct 23rd from 10am-2pm at our station.
With the onset of the pandemic, our PD has experienced an increase in calls for service related to drug overdose and addiction, especially related to minors. The proper disposal of your unwanted medications can save someone's life.
With studies indicating that a majority of abused prescription drugs come from family and friends, including from home medicine cabinets, clearing out unused medicine is essential in increasing public safety.
To learn more about Take Back Day locations in Sonoma County, please visit
www.deatakeback.com, or call 800-882-9539.
CLICK HERE for additional information for Year-Round Prescription Disposal Boxes.
The Petaluma Police Department lobby safe prescription disposal box is available Monday-Thursday 8am-5pm, located at 969 Petaluma Blvd North, Petaluma, CA 94952. The PPD lobby disposal box is only equipped to receive medications that have been removed from original packaging and sealed in plastic bags. No liquids, needles or vape pens accepted.
VISIONING PETALUMA'S FUTURE
Petaluma is in the process of updating our General Plan, our City's roadmap for the future, and we want your input!
Please CLICK HERE to visit our Virtual Visioning Open House – a place to explore materials and take part in activities through which you can share your vision with us. Activities must be completed by October 22.
Visit planpetaluma.org to learn more about the General Plan update process. Reports outlining current conditions in the City in areas like transportation, parks, recreation, public facilities, and more can be found HERE.
UPDATE FROM THE CLIMATE ACTION COMMISSION
Our Climate Action Commission shared the following update this week:
Climate Related Sea Level Impacts
A new study shows hundreds of millions of people are at risk for coastal flooding. These impacts are in addition to earlier estimates. The new study demonstrates why limiting our climate increase to 1.5 degrees is critical. To learn more you can:
UN Climate Climate Conference Update
Register HERE for a briefing about the conference from the Rocky Mountain Institute. They will review:
How the Pandemic is affecting this year's negotiations
How business and other non governmental groups will contribute
How the Level Champions Group proposes to decarbonize heavy industry
How the Conference of Parties will advance the goals of the Paris Agreement and get us on track for a 1.5 degree future
Transportation Report: Cycling is ten times more important than electric cars for reaching net-zero cities
LOCAL RESOURCE. Sonoma Clean Power's downtown Santa Rosa Advanced Energy Center "one-stop shop" was featured on NextCity.org.
JOIN THE GREAT SHAKEOUT EARTHQUAKE DRILL OCT 21
The Great Shake Out Earthquake Drill happens on 10/21 and the County of Sonoma (along with 53,823 registered participants in the region) will be taking part!
Great ShakeOut Earthquake Drills help people in homes, schools, and organizations worldwide improve preparedness and practice how to be safe during earthquakes. Register to participate in your state or country's drill at www.ShakeOut.org.
CLICK HERE to learn about what to do in the event of an earthquake.
NOW TAKING SUBMISSIONS FOR PUBLIC ART GRANT
Last month, the Petaluma Public Art Committee (PPAC) approved a final draft of our newest grant program called the Community Art Grant. This program provides grants to help support creative projects and programs happening in Petaluma.
Whether you're a painter and need money for painting supplies, looking to raise funds to do a community festival like Rivertown Revival, or would like to work with local schools to start an arts education program, the Community Art Grant provides joint/partner funding for all kinds of arts and culture projects in Petaluma.
The first round of submissions is open now, welcome to all skill and age levels to apply.
CLICK HERE to learn more.
WE'RE HIRING
The City of Petaluma is looking for talented people to join our team! Please click the links below for more information about our open positions. CLICK HERE for a full list of career opportunities.
Firefighter/Paramedic – Lateral and Entry-Level 
Police Officer (Current Academy Attendees & Graduates)
UPCOMING MEETINGS
The City of Petaluma is hard at work for our community. Please check out our upcoming meetings and click on the links below for more information:
October 20, 7pm – Recreation, Music and Parks Commission
October 21, 4pm – Airport Operations / Master Plan Subcommittee
October 21, 6:30pm – General Plan Advisory Committee
October 26, 6:30pm – Youth Commission
October 26, 7pm – Planning Commission
October 27, 7pm – Technology Advisory Committee
October 28, 6pm – Public Art Committee
Check for upcoming meetings, agendas, and how to participate on the City's meeting webpage: https://cityofpetaluma.org/meetings/.