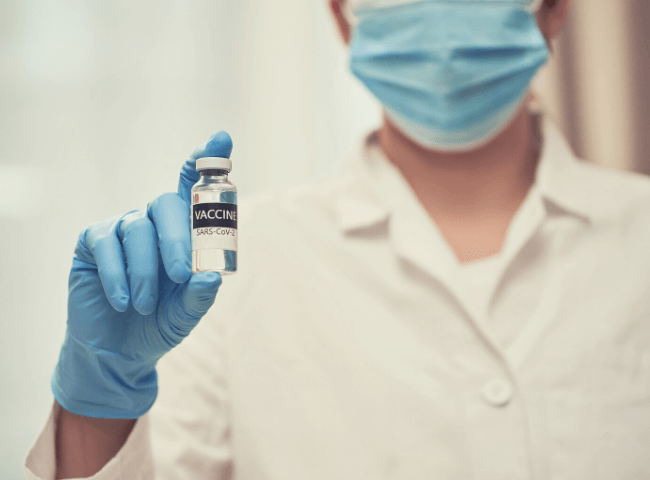 Hello, Petaluma –
We're beginning to dry out after receiving a phenomenal amount of rain over the weekend. It's amazing to see how quickly our thirsty landscapes began showing hints of green after the storm. Read on for information on flooding and how our recent rainfall impacts drought conditions.
Tonight, in addition to the storm recap, we'll review guidelines for safe trick-or-treating, mix and match vaccine boosters, official information sources in Sonoma County during emergencies, and celebrate a huge victory for climate action in our community.
Please enjoy, share with friends, and have a lovely evening. We'll see you in your inbox next Wednesday!
COVID-19 UPDATE
Please take a moment to check out these important COVID-19 resources and updates from the County of Sonoma:
How to Enjoy Halloween Safely
Dr. Sundari Mase, Sonoma County Health Officer, has offered guidance regarding Halloween this year. Dr. Mase encourages families to enjoy the Halloween tradition again, and offers some advice on how to stay safe while having a good time. Her suggestions, including for those handing out treats, are the following:
Trick-or-Treaters should avoid large groups and should wear a mask that covers their mouth and nose.
Before eating any treats, people should wash their hands or disinfect with sanitizer.
Indoor gatherings of unvaccinated people, including children, should be avoided.
If you are sick or concerned that you have been exposed to the coronavirus, stay home.
People greeting trick-or-treaters at the doorstep should wear masks while distributing candy. Instead of inviting children to reach into a communal candy bowl, consider handing out individually wrapped treats or placing them on a table. Do not distribute candy if you are sick or have been exposed to the coronavirus.
Stay tuned to socoemergency.org for more updates from County of Sonoma.
Mix & Match Boosters
Sonoma County residents who received any of the three COVID-19 vaccines are now eligible for a booster shot if they meet new criteria outlined Monday by the county Department of Health Services.
Everyone 18 and older who received the one-dose Johnson & Johnson/Janssen vaccine should get a booster dose at least two months after their first shot.
Anyone qualifying for a booster can "mix-and-match" any of the vaccines approved by the U.S. Food and Drug Administration. Individuals may receive either the same or a different COVID-19 vaccine, depending on advice from a health care provider, individual preference, availability or convenience.
People who qualify under the new guidelines should contact their primary care doctor, local pharmacy or visit MyTurn.ca.gov to schedule a booster shot.
CLICK HERE to learn more.
WHEN IT RAINS IT POURS!
When it rains it pours, Petaluma! This past weekend, our region experienced what is referred to as a 30 year storm – meaning storms like it only come around once every 30 years. Over a 48-hour period we received over 5 ½ inches of rainfall. Needless to say, we saw a lot of water!
We are pleased to report that, due to recent flood mitigation work around Industrial Avenue, the north end of town (near the former Denny's site) did not experience flooding, as it often did in the past.
Our City teams care a great deal about those that were impacted, and we are diligently assisting those in need, reviewing the event to learn from what occurred, and adjusting our future emergency response strategies as necessary.
If you or someone you know were impacted by flooding, we encourage you to visit United Policyholders, a non-profit organization dedicated to helping people navigate the complex world of insurance claims. CLICK HERE to learn more.
This event is a great reminder of how important it is to be prepared. Please visit cityofpetaluma.org/flooding for information on flood safety, how to sign up for emergency alerts, and more.
Did you take any photos of the flooding? We'd love to see! Natural disasters, like floods, provide our public safety teams a great learning opportunity. By studying what happened, we can learn how to keep our community safer in the future. If you have photos you'd like to share, please send them to: [email protected] 
KNOW THE OFFICIAL SOURCES OF INFORMATION IN SONOMA COUNTY
A message from the County of Sonoma:
Identifying official sources of emergency information is important so that during an emergency all members of the community have direct access to accurate and timely facts. This will allow everyone to make the best decisions for themselves and their families.
Make time now to identify your local sources of official information. Subscribe to official emergency alerts from trusted sources and follow social media accounts on the platforms you are comfortable using.
CLICK HERE to learn more.
WHAT DOES LAST WEEK'S RAINSTORM MEAN FOR THE DROUGHT?
Although we received an exceptional amount of rainfall this past weekend, we are still very much in a drought. As we shared last week, 7-10 inches of rain was needed to saturate the soil enough to start the runoff process to begin replenishing our reservoirs. This storm saturated our soil so that moving forward, as long as it doesn't stay completely dry for more than a month or so, future storms should produce runoff into our reservoirs.
Since the drought emergency remains, we are asking all residents to continue their water conservation efforts. Please follow all current water use restrictions, including the limited outdoor watering schedule (overnight Tues. + Sat 7pm-8am) and turn off your outdoor irrigation when you see rain. Learn more about how to save water at home:
cityofpetaluma.org/savewater
.
PETALUMA AWARDED $1 MILLION GRANT TO FUND CLIMATE ACTION
Big news! The Cool City Challenge awarded Petaluma a million-dollar grant to fund a community-based effort that focuses on building up our social networks to help neighborhoods become more planet friendly, disaster resilient, and community rich.
Along with Petaluma, Los Angeles and Irvine also won million-dollar grants with all three cities proving they have ample community involvement to achieve major collective action in the race to carbon neutrality by 2030.
A huge thanks to our beloved community for the outpouring of support in helping secure this tremendous funding source. The next two months will be spent creating the infrastructure for what will be called "Cool Petaluma." The official launch of the program will take place in January of 2022.
CLICK HERE to learn more.
UPDATE FROM THE CLIMATE ACTION COMMISSION
Our Climate Action Commission shared the following update this week:
The UN Climate Conference, COP26, begins October 31! Learn more HERE. For a deeper dive, check out the International Energy Agency's World Energy Outlook 2021.
October 29: youth-led Fossil-Free Future: A Day of Action (event details here).
November 16, 6:30pm: ReLeaf Petaluma presentation to Climate Action Commission. This meeting also will be the first of three focused on Existing Conditions Reports prepared as part of our General Plan update.
THINKING OF ADDING AN ACCESSORY DWELLING UNIT (ADU) TO YOUR PROPERTY?
Are you a homeowner anywhere in Napa or Sonoma County? Join the Napa Sonoma ADU Center for a discussion with prefab and modular ADU builders to ask them your questions LIVE!
When: Thursday, Nov 4, 6-7:30pm
Where: Zoom
Topics will include:
The differences between factory built, manufactured, and modular ADUs
Considerations for building prefab, modular or stick built ADUs
Examples of prefab and modular ADUs from the companies that make them!
CLICK HERE to register.
**Spanish language translation will be provided via Zoom. Se proporcionará interpretación al español a través de Zoom.**
WE'RE HIRING
The City of Petaluma is looking for talented people to join our team! Please click the links below for more information about our open positions. CLICK HERE for a full list of career opportunities.
Firefighter/Paramedic – Lateral and Entry-Level 
Police Officer (Current Academy Attendees & Graduates)
UPCOMING MEETINGS
The City of Petaluma is hard at work for our community. Please check out our upcoming meetings and click on the links below for more information:
October 27, 7pm – Technology Advisory Committee
October 28, 6pm – Public Art Committee
November 1, 5:30pm – Meeting of the Petaluma City Council and Petaluma Community Development Successor Agency
November 3, 6:30pm – Pedestrian & Bicycle Advisory Committee
November 4, 6pm – Airport Commission
Check for upcoming meetings, agendas, and how to participate on the City's meeting webpage: https://cityofpetaluma.org/meetings/.