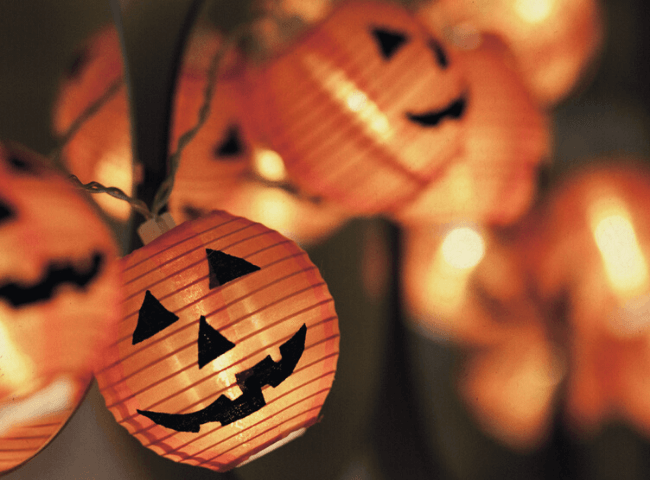 Good Evening, Petaluma –
We've made it through the heat and are enjoying some cool fall temperatures. As colds often accompany the change in seasons, and COVID symptoms can be very similar to those of cold and flu, please be sure to get tested if you're feeling under the weather. It's quick and easy at the County testing sites (many in Petaluma) – learn more HERE. Let's keep working together to keep our community safe!
In tonight's email, we'll share COVID updates from the County of Sonoma, a wonderful webinar on how to care for your trees during the drought, fire safety information, and ways to enter our annual costume contest. We're also hard at work planning for the future of our City and would love your input. Please see below to learn how to share your thoughts.
Please share this information with friends and have a lovely evening. We'll see you in your inbox next Wednesday!
COVID-19 UPDATE
Please take a moment to check out these important COVID-19 resources and updates from the County of Sonoma:
Vaccine Boosters & 3rd Doses
Booster doses of the Pfizer vaccine are now available for specific patients through healthcare providers or pharmacies that can be accessed at myturn.ca.gov.
You are eligible for a booster if you received two Pfizer shots at least six months ago and are:
65 years or older, or reside in a long-term care setting.
50 to 64 years of age and have an underlying medical condition such as cancer, diabetes, asthma, HIV infection and heart disease, or obesity.
The CDC also said that these people may receive a booster, based on their individual benefits and risks:
Those who are 18 to 49 years old and have underlying medical conditions.
Anyone 18 to 64 years old and at increased risk for COVID-19 exposure and transmission because of occupational or institutional setting.
CLICK HERE to learn more about eligibility and where to receive a vaccine.
Recommended COVID-19 Testing Sites
If you are in need of a COVID-19 test, please visit one of the County-approved testing sites found HERE. Pop-up testing sites are offered in cities throughout Sonoma County every day of the week.
Medivolve, a private company that operates testing sites at Santa Rosa Plaza and Petaluma Premium Outlets, is being investigated by the California Department of Public Health. Complaints include delayed, missing or contradictory or confusing test results. Some people have complained about never getting their test results. Medivolve is not affiliated with the County of Sonoma. County officials urge residents to use a trusted testing company when they need a test. County testing partners can be found on the County's testing information page.
Flu Season Precautions
Per the Sonoma County Health Officer, it is strongly recommended that all Sonoma County law enforcement, fire, and EMS employees receive the flu vaccine this year. If the flu vaccine is declined, a medical grade mask should be worn while interacting with the community, or while working indoors.
A bad flu season could put further strain on our healthcare system, which is still battling COVID-19, through increased healthcare demand. The flu season could also further disrupt our community, including work and schools, as the flu and COVID-19 share many common symptoms, including: fever or feeling feverish/having chills, cough, shortness of breath or difficulty breathing, fatigue (tiredness), sore throat, runny or stuffy nose, muscle pain or body aches, headache, vomiting and diarrhea, and change in or loss of taste or smell. Individuals with these symptoms should isolate and be tested.
CLICK HERE to learn more.
LEARN TO CARE FOR YOUR TREES THROUGH THE DROUGHT
The City of Petaluma is currently in Stage 4 of drought restrictions in an effort to reduce the City's water consumption by 30%. There are new restrictions for water usage and landscape planting, but what does this mean for our established trees?
Join Dr. John Shribbs, a member of ReLeaf Petaluma, Tuesday October 19, 5:30-6:30pm, to learn about how we can keep our trees alive during the drought, and the importance of maintaining their health in light of climate change.
This program will be in a zoom meeting format and will consist of a brief presentation followed by ample time for Q&A. Please come with your questions and curiosity as we explore this important topic.
CLICK HERE to learn more.
LEARN THE SOUNDS OF FIRE SAFETY!
This year for Fire Prevention Week, the National Fire Prevention Association (NFPA) is focusing on learning the sounds of fire safety, working to educate people about:
The different sounds smoke and carbon monoxide alarms make
How to keep yourself and your family safe when an alarm sounds
Smoke alarms and alert devices that can help people who are hard of hearing
When an alarm makes noises – a beeping sound or chirping sound – you must take action
CLICK HERE to learn more.
GET INVOLVED IN OUR WATER SUPPLY
Let's Protect a Critical Resource
Join one of Sonoma County's 3 groundwater sustainability agencies, the Petaluma Valley Groundwater Sustainability Agency this week to learn about groundwater in our community and a plan being developed now to ensure groundwater is available in the future.
The meeting to review the draft Petaluma Valley Sustainability Plan and public comment process will be held on Zoom October 7, 5:30-7:30pm.
To learn more, visit: petalumavalleygroundwater.org
Petaluma Community Input Needed
The Petaluma Watershed Collaborative is working hard in their efforts towards a healthy Petaluma River Watershed – and they want to hear your thoughts!
Please take a moment to watch THIS VIDEO and fill out the form and survey below by October 8.
Input for the Update of the Petaluma Watershed Enhancement Plan
Project Idea Submission for the Petaluma Watershed Action Plan
HELP CREATE PETALUMA'S ROADMAP FOR THE FUTURE
Petaluma is in the process of updating our General Plan, our roadmap for growth for the coming years – and we want your input. Please check out some of our upcoming events!
Visit the Virtual Visioning Open House – Accessible 9/30 to 10/13
Thank you to everyone who joined the Live Virtual Visioning Workshop on September 29, 2021!
If you missed the live session, you can still share your ideas and comments through the Virtual Open House accessible through Thursday, October 13, 2021! This Virtual Open House is a completely self-guided opportunity to provide input on the vision and progress made for the General Plan Update.
CLICK HERE to go through and navigate activities to learn more, share your vision for Petaluma, and help inform plans for specific parts of the city neighborhoods!
The input collected throughout the live Visioning Session and self-guided input will be summarized and directly inform the continued development of our General Plan Update. For more information, please access our General Plan Website www.planpetaluma.org.
Explore the General Plan Community Pop-up – Petaluma Library Branch
Thursday, October 7, 2021
1:30 – 3:30 PM
The Petaluma Library Branch and the City of Petaluma General Plan Update team welcome community members to learn more about the General Plan Update through a live Community Pop-up in front of the library on Thursday, October 7, 2021, from 1:30 – 3:30 PM. The City is excited to hear directly from people of all ages, particularly young people, and other visitors to the library!
In the meantime, all library visitors are invited to participate in a self-guided Community Pop-up in the Petaluma Library currently accessible through October 7, 2021. This self-guided and interactive exhibit shares key information on the General Plan Process and allows participants to share their ideas through maps.
Come by and share your thoughts on the future of Petaluma!
CLIMATE ACTION UPDATE
With the 26th UN Climate Change Conference (COP 26) less than a month away, this is a great time for our world leaders to create transformative climate action.
Did you know, our City Council adopted a Climate Emergency Framework which set the goal of Petaluma achieving carbon neutrality by the year 2030 and includes goals to eliminate emissions related to transportation and building energy use? Learn more HERE.
Beyond City limits, we are also encouraging CalPERS to provide a fossil-fuel-free investment option CLICK HERE.
Next Thursday, October 14, 6:30 pm: ReLeaf Petaluma will share plans to plant 10,000 trees at the Climate Action Commission meeting — agenda and login information here. Later in the meeting, we'll also get an update from the City's General Plan consultants on existing conditions in the City.
IT'S TIME FOR THE ANNUAL HALLOWEEN COSTUME CONTEST!
Now that it's officially #SpookySeason, we want to invite our community to participate in the second annual Petaluma Parks and Rec Halloween Costume Contest!👻🎃
To participate, simply snap a photo of yourself, your friends/family, or your pet all dressed up and submit it via email to [email protected] by Monday, November 1st.
Parks and Rec staff will be judging costumes based on the following categories:
Best Group Costume
Best Pet Costume
Most Original Costume
Best Handmade Costume
Best #PetalumaProud Costume
Finally, don't forget to tag @PetalumaParksandRec on Facebook and Instagram when posting your costume photos!
WE'RE HIRING
The City of Petaluma is looking for talented people to join our team! Please click the links below for more information about our open positions. CLICK HERE for a full list of career opportunities.
Part Time Parking Enforcement Officer
Police Officer (Current Academy Attendees & Graduates)
UPCOMING MEETINGS
The City of Petaluma is hard at work for our community. Please check out our upcoming meetings and click on the links below for more information:
October 6, 6:30pm – Pedestrian & Bicycle Advisory Committee
October 7, 6pm – Airport Commission
October 12, 4pm – Historic and Cultural Preservation Committee
October 12, 6:30pm – Youth Commission
October 13, 6:30pm – Regular Joint Transit Advisory and Pedestrian & Bicycle Advisory Subcommittee
October 14, 4pm – Transit Advisory Committee
October 14, 6:30pm – Climate Action Commission
Check for upcoming meetings, agendas, and how to participate on the City's meeting webpage: https://cityofpetaluma.org/meetings/