Good Evening, Petaluma –
It's officially October! We are nearing the end of fire season, rain appears to be on the way, and the weather has cooled quite a bit. Looking around town, we see leaves changing color and feel crisp fall air on our faces. Though we may not know what remaining surprises 2020 holds, focusing on life's simple pleasures is a great way to bring about a smile and a sense of peace.
In tonight's email, we'll give an update on COVID-19 in Sonoma County, share information on a change to a popular downtown street, review ways to vote in the upcoming election, take a look at updates for businesses, share a fun Halloween activity from our Parks and Rec Department, join the Petaluma Fire Department for Fire Prevention Week, and more.
Please enjoy, share with friends, and have a lovely evening. We'll see you back in your inbox next Wednesday!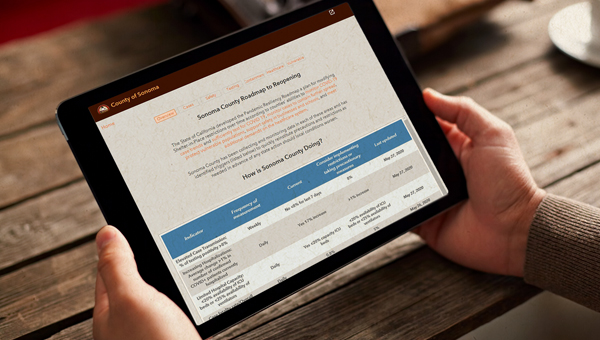 SONOMA COUNTY COVID-19 UPDATE
The State of California has developed a new Blueprint for a Safer Economy – a four-tier color system that allows counties to loosen and tighten restrictions on activities based on how widespread COVID is in their community.
Sonoma County is currently in Tier 1 – Widespread (purple). This is the most restrictive tier in which many non-essential indoor business operations are closed. The County must meet certain numbers for a set period of time in order to progress to the next tier and loosen our restrictions. The rules set by the County determine what is allowed here in Petaluma.
CLICK HERE to keep up-to-date on Sonoma County numbers.
CLICK HERE to learn more about California's Blueprint for a Safer Economy.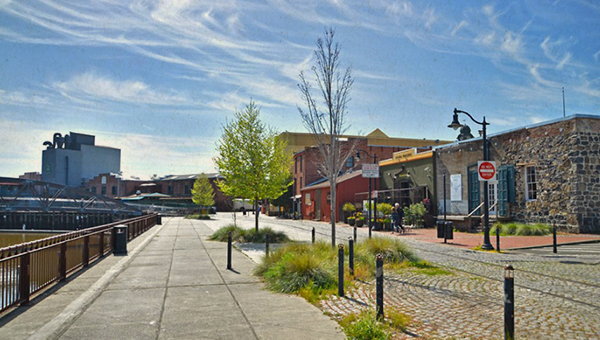 Photo credit: Scott Hess
WATER STREET CLOSED TO THRU TRAFFIC
The City of Petaluma is expanding the Slow Streets program, created to promote outdoor activity while protecting community health and traffic safety, to include more streets around town. Starting Thursday, October 8, Water Street will be closed to thru traffic to allow for safer outdoor dining.
As public parking on Water Street will no longer be available, the City has worked with the owner of Bank of America, (located at 200 Kentucky Street, on the corner of Kentucky and E. Washington), to offer free public parking after business hours.
CLICK HERE to learn more about the Slow Streets program.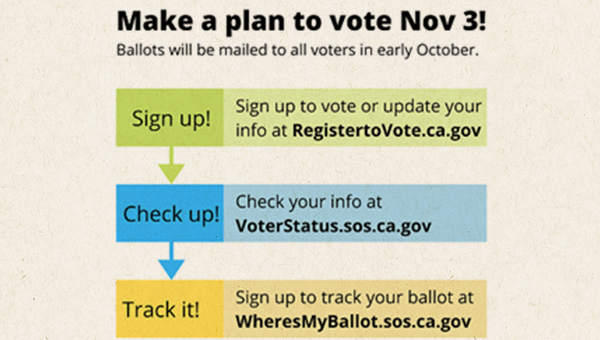 ELECTION & VOTING INFORMATION
Per the County of Sonoma, all registered voters will receive a ballot for the November election in the mail, regardless of if they are registered to vote by mail or in-person. Voters can choose to return those ballots by mail, via secure drop boxes, or at any in-person voting location.
The mailing of ballots to voters began Monday, October 5. Visit WheresMyBallot.sos.ca.gov to learn how to receive text or email alerts about the status of your ballot.
Thirty in-person voting locations will open from 9am to 5pm Saturday, October 31st, through Monday, November 2nd, as well as from 7am to 8pm on Election Day (November 3rd). The list of voting locations and ballot drop boxes can be found at sonomacounty.ca.gov/where-to-vote.
Unlike in previous years, any voter can vote at ANY in-person voting location in this election. Masks and social distancing will be required at all locations for the protection of other voters and poll workers. Voters who need or choose to vote in person are encouraged to do so before Election Day to avoid lines.
CLICK HERE to view the County Voter Information Guide.
CLICK HERE to view the State Voter Information Guide.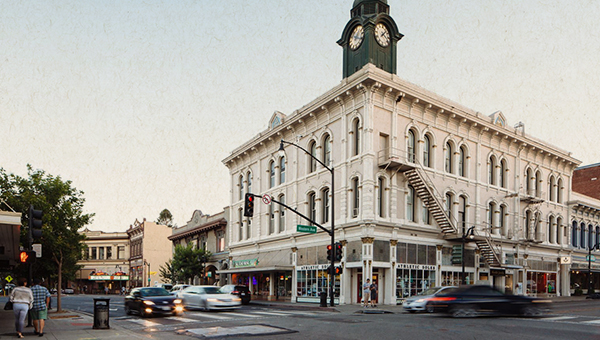 HELP SHAPE PETALUMA'S FUTURE!
Want to help shape Petaluma's development for the next 15 years? We're renewing our General Plan (roadmap for growth) and need your help!
Please CLICK HERE and fill out a brief survey to let us know what's important to you.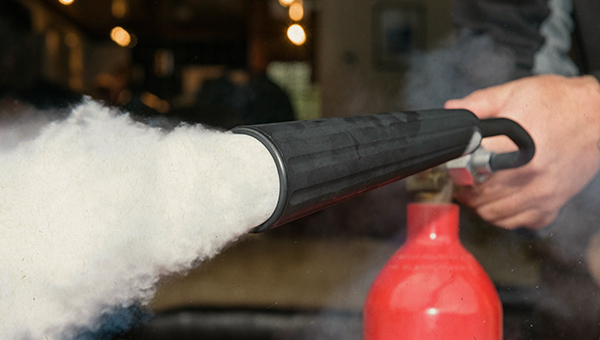 FIRE PREVENTION WEEK
October 4 – 10 is Fire Prevention Week and the Petaluma Fire Department is working to raise awareness about fire safety and preventing fires. Visit their 
Fire Prevention Week webpage
 for useful information, fire safety tips, and fun activities for the whole family.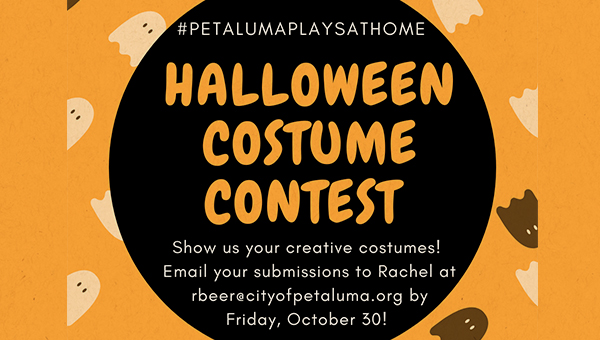 JOIN THE VIRTUAL COSTUME CONTEST!
Our Parks and Recreation Department is excited to announce their Virtual Halloween 2020 Costume Contest!
Costumes will be judged based on the following categories:
Best Group Costumes
Best Dog Costumes
"Petaluma Proud" Costumes
Best Handmade Costumes
Most Original Costumes
Submissions are due by Friday, October 30th, so snap a picture of your costume and email it to Recreation Supervisor Rachel Beer at [email protected] to participate.
Lastly, don't forget to tag @PetalumaParksandRec in your costume posts on Facebook and Instagram AND use the hashtag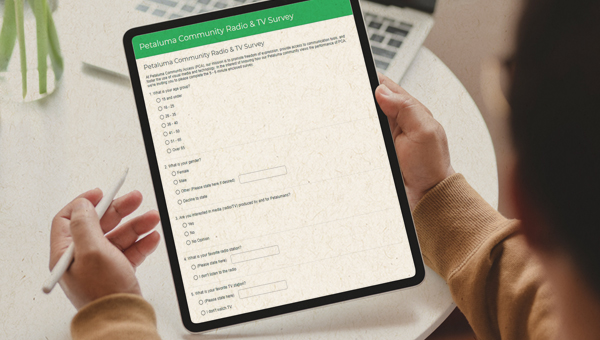 PETALUMA TV & RADIO STATIONS WANT YOUR FEEDBACK
Do you know that Petaluma has our own television and radio stations? We do!
Petaluma Community Access (PCA) has been running television stations, manning the broadcast of our City meetings, and broadcasting content provided by our neighbors for nearly 25 years!
PCA has a brief survey asking questions about what you know about them, what you like about them, and how they can serve you better.
CLICK HERE to take the survey.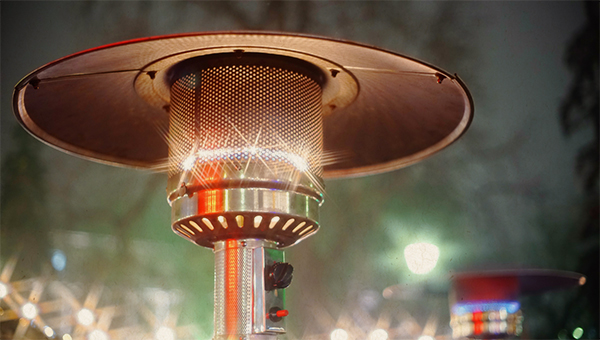 WINTER IS COMING – PREPARE YOUR OUTDOOR OPERATIONS!
With temperatures dropping, many are wondering what outdoor business operations will look like in the months to come. City staff is currently reviewing ways we can help local businesses weatherize their outdoor operations through the winter. This might include cover/shade, heaters, and lighting.
Each situation is unique and we are here to help you through it. If you are interested in learning more, please call Nancy Sands, Economic Development Specialist, to set up a meeting with City staff: 707-778-4484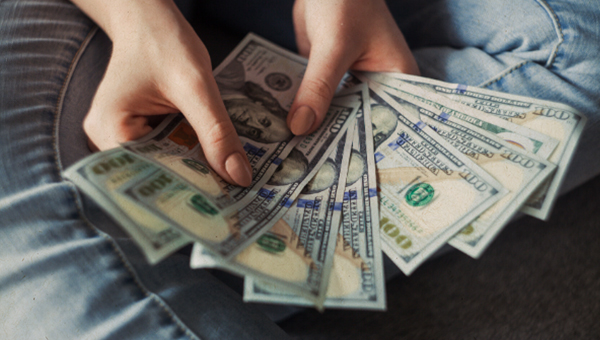 SMALL BUSINESS GRANTS AVAILABLE
On Tuesday, September 1, 2020, the Sonoma County Board of Supervisors approved the allocation of $2.5 million dollars from federal CARES Act funding received by the County to put towards a local Business Stabilization Grant Program.
In partnership with Working Solutions, a Bay Area CDFI, small businesses in Sonoma County with between 1 and 30 employees will be able to apply for grants of $2,500 to $15,000 in Covid-19 relief funding to use towards expenses including payroll, utilities, rent or mortgage expenses.
The grant application window is NOW OPEN and small business owners should be prepared to apply with the following necessary documents:
Copy of Business License OR Copy of Utility Bill in Business' Name
Total pre-Covid-19 and Current Employment Figures
Annual Business Income
The application window closes Monday October 18th, at 11:59pm, and recipients will be notified by the end of October.
CLICK HERE for more information.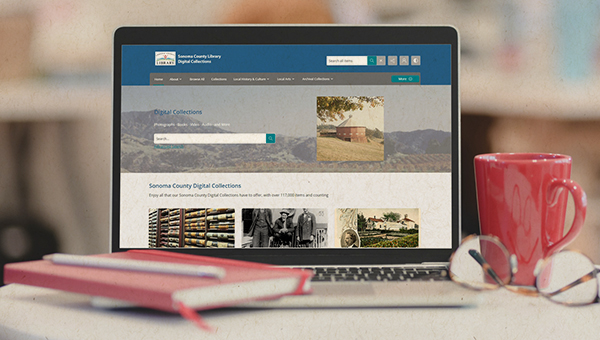 DIGITAL UPDATES AT THE LIBRARY
Interested in local history, culture, art, and archives from the library's special collections? The Sonoma County Library has completely revamped their Digital Collections and has added several new features making it easier to use than ever.
The updated Digital Collection is growing all the time, so bookmark it and discover new ways to keep exploring. CLICK HERE to check it out.


WE'RE HIRING
The City of Petaluma is looking for talented people to join our team! Please click the links below for more information about our open positions. CLICK HERE for a full list of career opportunities.
Assistant City Attorney
Associate/Senior Civil Engineer
Laboratory Analyst
Police Officer (Current Academy Attendees & Graduates)
Police Officer – Lateral
UPCOMING MEETINGS
The City of Petaluma is hard at work for our community. Please check out our upcoming meetings and click on the links below for more information:
October 7, 6:30pm – Pedestrian and Bicycle Advisory Committee
October 13, 6:30pm – Youth Commission
October 13, 7pm – Planning Commission
October 14, 6:30pm – Animal Services Advisory Committee
October 14, 4:30pm – Regular Joint Transit Advisory and Pedestrian & Bicycle Advisory Subcommittee
Check for upcoming meetings, agendas, and how to participate on the City's meeting webpage: https://cityofpetaluma.org/meetings/