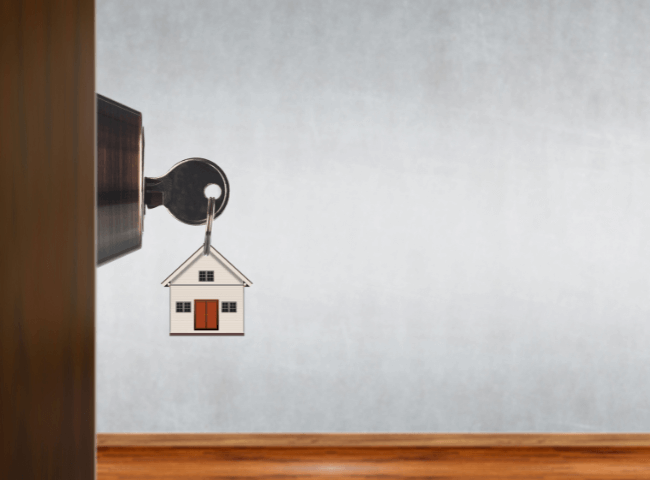 Hello Petaluma – 
It's finally starting to feel like autumn with the cooler weather we've had this week. Thank you all for doing what you could to preserve energy and stay safe during the heatwave. We are proud to have a community that looks out for one another and is caring and conscious of their neighbors!
In tonight's update, join us in celebrating Latinx Heritage Month, sign up for earthquake alerts, review updates from the Oak Hill project and Petaluma's Urban Water Management plan, add the Housing Element virtual open house to your calendar, be ready for the upcoming movie in the park, sign up for a student artist opportunity, and more.
Please enjoy, share with friends, and have a wonderful evening. We'll see you in your inbox next Wednesday! 
CELEBRATE LATINX HERITAGE MONTH STARTING SEPTEMBER 15
The City of Petaluma has proclaimed September 15 – October 15 Latinx Heritage Month.
Please join us in honoring the Latinx members of our community as we acknowledge the many contributions, achievements, histories, and cultures of Latinx Americans. We encourage you to enjoy, learn about, and support Latinx culture now and throughout the year.
Stay up to date with city happenings by connecting with us on our Spanish language social media channels! Follow the links below or visit cityofpetaluma.org/espanol for more details.
WHATSAPP – 707-285-7267 
Visit:

bit.ly/CityPetalumaWhatsApp

Choose Continue to Chat

Send us a 'Hello' to connect with us.
INSTAGRAM – @ciudaddepetaluma 
instagram.com/ciudaddepetaluma/
FACEBOOK – @ciudaddepetaluma 
NEXTDOOR – City of Petaluma 
nextdoor.com/pages/city-of-petaluma 
SIGN UP FOR SHAKEALERTS AND BE PREPARED FOR EARTHQUAKES
Did you feel the shaking, Petaluma?
Last night, our region experienced a 4.4 magnitude earthquake and 4.3 magnitude aftershock – and you may have received an alert on your phone prior to the shaking. Through advances in earthquake detection technology, Earthquake Warning California can detect the primary wave energy – the first wave to radiate from an earthquake that rarely causes damage – and send alerts to some areas before strong shaking arrives.
Learn more and sign up to receive earthquake warnings at the Earthquake Warning California Website HERE. For general emergency preparedness tips and evacuation info, visit cityofpetaluma.org/emergencyprep. 
PETALUMA URBAN WATER MANAGEMENT PLAN UPDATES
The new Urban Water Management Plan was brought to the City Council for evaluation and approval during the September 12 City Council meeting. In compliance with the California Water Code, the City updates and adopts its Urban Water Management Plan (UWMP) and submits it to the Department of Water Resources every 5 years.
The UWMP looks at water supply and demand over a 20-year planning horizon, and provides information about the City's water supply sources, current and projected population, historical and projected water use, and water supply projections for drought conditions, like those we are experiencing now.
As part of the UWMP, the City is required to prepare an updated Water Shortage Contingency Plan (Shortage Plan) every five years. The Shortage Plan defines water shortage levels and identifies corresponding actions the City implements to reduce demand under mild to severe water shortage conditions. We are currently in Stage 4 of the Shortage Plan, designed to reduce our City's water use by 30% through mandatory restrictions.
To learn more about Petaluma's Urban Water Management, visit cityofpetaluma.org/water-supply. 
OAK HILL WELL PROJECT APPROVED BY CITY COUNCIL
The Oak Hill Well project was unanimously approved by Petaluma City Council Monday September 12. The Well will expand the City's groundwater well network, creating a new reserve water source on the west side of town for use in emergencies and times of severe drought when other sources are diminished or not available.
Thank you to all our community members who took the time to engage with us about this project. It was wonderful to see so many Petalumans submit feedback, share ideas, and ask questions. We are thankful to have received such valuable community input on this important project. Community outreach will continue throughout the design and construction phases to update and inform the neighborhood.
If you have any additional questions, feedback, or concerns regarding the project, please call or email project manager, Dan Herrera: [email protected], 707-778-4589. 
Learn more about the Oak Hill Well Project at cityofpetaluma.org/oakhillwell.
HOUSING ELEMENT PUBLIC DRAFT FEEDBACK SURVEY & VIRTUAL OPEN HOUSE 
The City of Petaluma is excited to share the draft of the Housing Element! The Housing Element addresses Petaluma's housing needs for the next 8 years, identifies opportunities to support the development of needed housing, and establishes clear goals and policies to inform future housing decisions.
The purpose of the Housing Element is to facilitate the production of a variety of housing types for different income levels, households, and family types. The Housing Element seeks to support housing production, improve and preserve existing housing in the community, and promote fair housing.
Since 2020, the City of Petaluma has been engaging the community to develop this policy document required by the State of California. To continue this, we want to hear more from you! Please take a moment to review the Draft and let us know your thoughts via the Housing Element Draft Survey available from 8/29/2022 – 9/28/2022.  Both the Draft and Survey can be found here: www.planpetaluma.org.
Mark Your Calendars!
Housing Element Public Draft Open House
Tuesday, September 20, 2022 – 6:00 PM
The City will host a Housing Element Public Draft Open House during which we will:
Discuss how we developed the Public Draft of the Housing Element

 

Inform the community about housing needs, sites identified for housing, and the many tools the City will use to support housing for our community 

 

Receive input from community members
Please CLICK HERE to register in advance for this virtual meeting.
After registering, you will receive a confirmation email containing information about joining the meeting. Spanish language interpretation will be available 
PROVIDE YOUR INPUT WITH THE KENILWORTH PARK RENOVATION SURVEY
The City of Petaluma is delighted to announce plans to rehabilitate Kenilworth Park. Kenilworth Park is located just outside the Sonoma-Marin Fairgrounds, adjacent to the Petaluma Regional Library, and Kenilworth Recreation Center.
Kenilworth is the largest community park serving the mid-town area and is need of overall site improvements to better serve the community's growing needs. Improvements may include but are not limited to reimagined play spaces, improved access, drainage enhancements, tree work, park amenities, and pathway repairs.
Generations of Petalumans have made memories with their friends, families, and loved ones at Kenilworth Park. We look forward to hearing from you and working together to help create an equitable, diverse, and inclusive space for future Petalumans to enjoy!
Click here to take our survey aimed at gathering community feedback and creating an exciting new play space that serves all of Petaluma. Please be sure to check back regularly for opportunities to provide input, get informational updates, and track the project's progress!
To learn more, please visit: cityofpetaluma.org/kenilworthpark. 
STABILIZE YOUR BUSINESS DURING UNCERTAIN TIMES FREE WORKSHOP
Sonoma County Economic Development Board is hosting "Stabilize Your Business in Uncertain Times", a free hybrid workshop for business owners to learn ways to be prepared for the unexpected. The workshop is taking place Monday September 19 from 12 – 1 PM at the Advanced Energy Center. The address is: 741 4th Street, Santa Rosa.
In this workshop, business owners will learn tactics to better situate themselves for unexpected occurrences such as fire, recession or whatever else may come their way.
Learn how to 
Restructure business debt

 

Build a rapport with commercial landlords

 

Keep up to date with federal programs and county grants

Take first steps towards creating your business disaster resiliency plan
CLICK HERE to register! 
JOIN US FOR MOVIES IN THE PARK SEPTEMBER 16
Our Parks & Recreation Department is thrilled to be hosting their fourth Movies in the Park event of the Summer/Fall this Friday, September 16 at Lucchesi Park, featuring "Forrest Gump".
The movie will begin at approximately 7:30 pm (once the sun goes down) but be sure and arrive early for pre-movie entertainment and fun! 
For more information, visit https://cityofpetaluma.org/movies-in-the-park-2022. 
STUDENT ARTISTS: SUBMIT YOUR TRANSIT BUS-SHELTER MURAL APPLICATION!
The City of Petaluma's Climate Ready campaign and the Petaluma Arts Center (PAC) are seeking student artists and/or artist teams to create artwork for up to 6 existing bus shelters throughout the city. This project will adapt bus shelters into canvases highlighting art that showcases the hope of what communities and cities could be like in a world where people live harmoniously with the environment.
In order for submitted artwork to be selected and featured, the piece must be climate-related or themed after the Climate Ready Campaign's focus on active transportation (active transportation includes cycling, public transit, skateboarding, etc.). No professional artist experience is required for this project. This competition is open to artists from all Petaluma high schools and middle schools.
Each artist or team of artists will be paid $800 for their work on this project, thanks to a grant offered by the Petaluma Public Art Advisory Committee, and a materials reimbursement not to exceed $500 with the submission of a scope of work detailing the use of materials and receipts for materials. Petaluma Transit will be funding all materials for the bus shelter.
All high school and middle school students in Petaluma are encouraged to submit their work. Applications are due by Friday, October 14, 2022, by 5 PM. Applicants must provide a sketch or drawing of their proposed city bus shelter art and complete this Google Form: Bus Shelter Art Application.
JOIN OUR PETALUMA TEAM!
UPCOMING MEETINGS
The City of Petaluma is hard at work for our community. Please check out our upcoming meetings and click on the links below for more information: