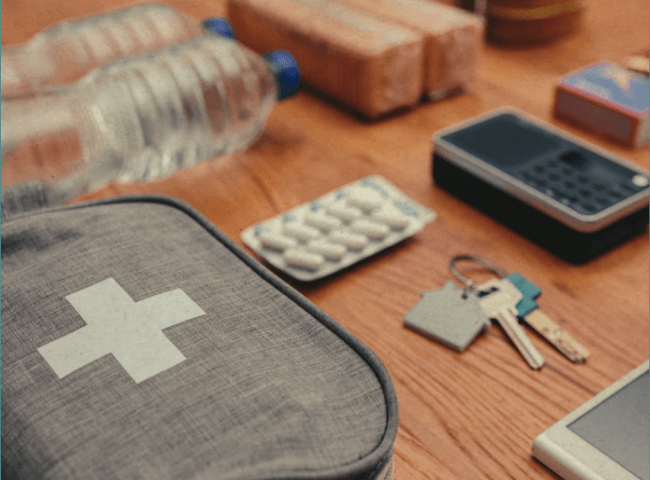 Good Evening, Petaluma –
Cooler mornings and evenings are letting us know fall is just around the corner. If you find yourself feeling sniffly or your throat is slightly sore, please be sure to get a COVID test. Though colds are common when seasons change, we are still in the midst of a pandemic and it's important to be extra careful. And, as always, wear those masks in indoor public settings! Thank you for all you are doing to keep our community safe.
Tonight's email is full of important information regarding our shelterless population, the drought, permitting, and more. Please share with friends and have a lovely evening. We'll see you in your inbox next Wednesday!
COVID-19 UPDATE
Please take a moment to check out these important COVID-19 resources and updates from the County of Sonoma:
Testing Locations and Information
Looking to take a COVID-19 test? Find testing locations and information from the County of Sonoma HERE.
Need a Vaccine?
There are many vaccination opportunities available in Sonoma County. CLICK HERE to learn how and where you can get a vaccine today.
CITY COUNCIL DECLARES DROUGHT EMERGENCY, ENACTS STAGE 4 OF WATER PLAN
On Monday, our City Council passed a resolution proclaiming a Local Drought Emergency in Petaluma. This proclamation empowers the City to access resources that would not otherwise be available to help address the current extreme drought conditions, access help from outside agencies, and opens us to reimbursement for emergency costs.
At the same time, City Council enacted Stage 4 of our Water Shortage Contingency Plan (Plan) in an effort to reduce water use by 30%. Some of the water use restrictions now in place include:
Landscape irrigation only allowed two days a week:
Tuesday and Saturday from 4am – 8am.
Hand watering trees allowed Monday through Saturday from 4am-8am.
All hoses must be equipped with a hose-end nozzle.
No washing down pavement or cars at home.
Vehicle washing at commercial facilities only.
Turn off all water features and fountains.
No filling or topping off new or existing pools and spas (except public facilities).
No installing new landscapes or replanting existing landscapes that require water.
For the full list of restrictions, as well as drought updates, resources, and tips on how to save water, please visit cityofpetaluma.org/savewater
LEARN HOW TO CONVERT YOUR IRRIGATION WITH DAILY ACTS
One way to reduce water use at home is to minimize outdoor irrigation. Replacing your lawn and sprinklers with low-water use plants irrigated by drip can reduce your outdoor water use by up to 80%! However, knowing where to begin with converting your sprinklers to a drip irrigation system can be a daunting task. Daily Acts is here to help you dive in!
For their September Monthly Garden Office Hours on Converting your Irrigation, Daily Acts will include an overview of converting your existing sprinkler system to a drip irrigation system, including what tools you might need and potential issues that you'll want to look out for.
Thursday, September 16, 2021
5:30 PM PDT – 6:30 PM PDT
CLICK HERE to register for the meeting. You must sign up to receive a link to participate!
CAN'T MAKE IT? Register today and they'll send you the recording after the meeting, along with some resources!
STRIVING TO END HOMELESSNESS IN PETALUMA
On September 13, our City Council declared a Shelter Crisis in Petaluma in recognition of the urgent need for shelter faced by a significant and growing number of people in our community. Declaring a "crisis" empowers us to take necessary steps to address these important issues.
This declaration also allows the City to implement interim housing solutions on City owned or leased land that support the health, safety, and well-being of people currently experiencing homelessness.
As we work to provide permanent housing, Council has approved funding for the Interim Housing Solutions Project, a program that will provide a safe, temporary shelter for those experiencing homelessness to reside in as they get back on their feet. We are thrilled to begin work on this creative solution to providing support to our community.
Want to see what we're talking about? Come on by and check out these homes. There will be an open house this Friday, September 17 from 4pm – 7pm in the Mary Isaak Center parking lot located at 900 Hopper Street. City staff and the manufacturer will be on site to answer questions and get feedback. Click HERE for more info on this project.
CLICK HERE to learn more about our efforts to care for our unsheltered population.
BIG THINGS IN THE WORKS FOR RAINIER AVENUE!
We are thrilled to announce we will be performing pavement restoration work and improvements to Rainier Avenue from North McDowell to Sonoma Mountain Parkway.
This street experiences a lot of traffic. It is essential for us to apply a slurry seal to extend the life of the pavement, keep the road protected, and ensure more extensive reconstruction will not be required in the future. We will take this opportunity to improve the safety of the road for all users (especially bicyclists, pedestrians, and those with limited mobility) by updating bike lanes, crosswalks, and traffic markers.
What IS changing:
Remove parking from south side of street next to sound wall
Add buffered bike lanes
Change 2 lanes of through traffic in each direction to 1 in each direction
Shorten pedestrian crossing distance by adding new road markings and flexible barriers
Apply slurry seal for pavement safety and longevity
What is NOT changing:
Parking on north side
Number of lanes at intersections
Size of road
Your feedback is important to us and will be considered before we finalize our plans and begin our work. Please CLICK HERE and fill out the form on the bottom of the page to let us know what you think.
CITY PERMITTING IS NOW ONLINE!
We officially launched our new, all-digital, online permit and planning system!
This change has been in the works for almost two years, and we are excited about the way it will help us deliver better service to the community and make it easier to check on the status of your permit, apply for a permit, and submit plans digitally. One more way we can make it easier to do business in the City!
Learn more at cityofpetaluma.org/permits
PLEASE NOTE: Paper permits will no longer be accepted. Please use the online portal. Our team is available to help you navigate the new system. If you have questions, please email [email protected] or call 707-778-4301.
CLIMATE ACTION UPDATE
As climate change increases wildfire risks in Sonoma County and beyond, we all need to become better prepared. At the Climate Action Commission meeting on September 9, wildfire scientist Dr. Steven Quarles gave a presentation on building wildfire safety measures.
Two key ways to reduce risk of fire at your home are to 1) remove vegetation within 5 feet of a structure, and 2) remove debris from decks, in gutters, and other catch-points of a structure.
Other things you can do to prepare include setting up a neighborhood phone tree, planning evacuation routes, prepping go-bags, establishing out-of-area points of contact, and creating a photo inventory of your household belongings.
View a recording of his talk HERE.
Other resources include:
Don't forget to check out cityofpetaluma.org/emergencyprep for more tips and strategies.
Next month: Join the Climate Action Commission on Thursday, October 14, at 6:30pm for a short presentation on an effort by ReLeaf Petaluma to plant 10,000 trees citywide.
SHARE YOUR VISION FOR PETALUMA
What are the top issues and opportunities facing Petaluma? Where should we plan for change? What values and principles should drive plans for Petaluma's future?
Building on previous community surveys and workshops, the visioning workshop is your chance to inform and confirm the direction of the updated General Plan. After a brief overview of the General Plan update, share your input through polls, written comments, and small group discussion.
WHEN: September 29th, 2021, 6:30pm
WHERE: Zoom
CLICK HERE for more information.
Don't forget to join us for the September GPAC Meeting where the GPAC will review progress made to date on the General Plan in preparation for the Visioning Session! All GPAC meetings are open to the public, and available through Zoom, Granicus, and Petaluma Community Access Television. CLICK HERE for more information.
Simultaneous Spanish interpretation will be available for both meetings. More information about the General Plan update is available at planpetaluma.org.
LAST CHANCE FOR SMALL BUSINESSES TO APPLY FOR CA RELIEF GRANTS
As we celebrate National Small Business Week, we'd like to take a moment to honor all the business owners in our community for their strength and perseverance over the past 18 months. COVID threw many of our beloved small businesses some major curveballs that called for some serious pivots and innovation. Here's to the resilience of the entrepreneurial spirit and the grit and gumption that goes into creating a business that thrives. We see you and we celebrate you!
The application period for Round 9 of the California Small Business Relief Grants program is open now through September 30 for businesses seeking financial relief attributed to COVID-19. Grant awards run from $5,000 to $25,000. This last and final round for COVID-impacted businesses is open to both new applicants, as well as any waitlisted applicants from Rounds 1, 2, 3, 5, 6, or 7 application periods of the program.
In addition to the opening of this latest application period, business owners can register for a webinar where they can learn about the grant program, eligibility requirements, eligible grant fund uses, the applications process, required documents, and more.
ENGAGE PETALUMA APP IS DOWN – REPORT ISSUES VIA WEBSITE
Engage Petaluma, our City's app used by the community to report issues like potholes and streetlights that are out, is currently experiencing technical issues with the Apple version. We are currently working with Apple to resolve the problem. In the meantime, please follow these steps to report an issue:
Click on the type of issue you would like to report
Contact the department who can help resolve your issue
WE'RE HIRING
The City of Petaluma is looking for talented people to join our team! Please click the links below for more information about our open positions. CLICK HERE for a full list of career opportunities.
Part Time Emergency Medical Technician
Police Officer (Current Academy Attendees & Graduates)
UPCOMING MEETINGS
The City of Petaluma is hard at work for our community. Please check out our upcoming meetings and click on the links below for more information:
September 15, 3:30pm – Tree Advisory Committee
September 15, 5pm – Airport Projects Subcommittee
September 15, 7pm – Recreation, Music and Parks Commission
September 16, 4pm – Airport Operations / Master Plan Subcommittee
September 16, 6:30pm – General Plan Advisory Committee
September 20, 6:30pm – Meeting of the Petaluma City Council and Petaluma Community Development Successor Agency
September 21, 6pm – Ad Hoc Community Advisory Committee
September 22, 7pm – Technology Advisory Committee
September 23, 6pm – Public Art Committee
Check for upcoming meetings, agendas, and how to participate on the City's meeting webpage: https://cityofpetaluma.org/meetings/.