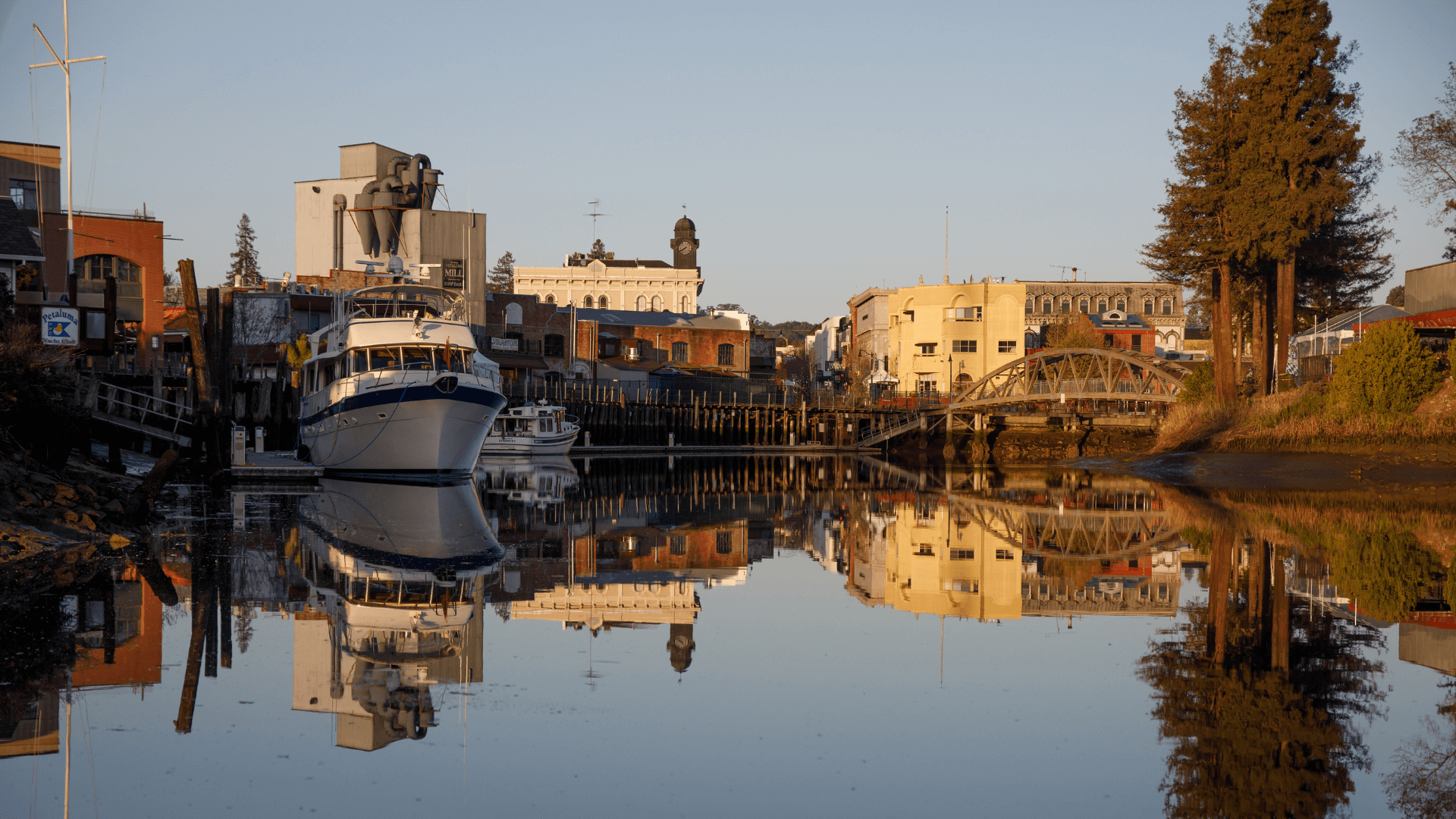 Hello, Petaluma!
We are halfway through September and it feels like we are off to the races as we make our way into fall. Children are back in school, exciting City projects are in full swing, and we've got some great community meetings and events coming up that are sure to brighten your calendars in the coming months!
As always, one of the things we love most about our special community is the heartfelt connection and care we feel when we gather together. Today, we'll share some upcoming opportunities to join one another — whether to have voices heard regarding City happenings or celebrating with community organizations. We look forward to seeing you!
Upcoming Work at Shollenberger Park
PG&E has plans to upgrade an important gas main underneath Shollenberger Park. The upgrade will make the gas main safer and more reliable for our community. Work will begin in October and is expected to last through December. During that time, the southern portion of Shollenberger Park will be closed to the public on weekdays with limited access during weekends.
Want to enjoy a walk in the wetlands while Shollenberger is closed? Head down the road to Ellis Creek Pond Loop at our Ellis Creek Water Recycling Facility. Located less than a mile from Shollenberger's main parking lot, Ellis Creek offers over 2 miles of trails and a wonderful array of birds and wildlife to observe. While you're there, see if you can spot the pelicans, egrets, herons, sandpipers, Red-tailed hawks, western pond turtles, and marsh wrens that call Ellis Creek home! Signs directing Shollenberger patrons to the Ellis Creek Pond Trail will be posted throughout construction. Learn more about Ellis Creek HERE.
CLICK HERE to learn more about the project and closures at Shollenberger Park.
City Meetings
Our City staff is continually working to improve our community — whether it's making much-needed upgrades to our roads, redesigning community parks, or planning for the future needs of Petalumans — and your input is an essential part of our process! Read on for opportunities to have your voice heard (or simply learn more about) some projects that are currently underway.
General Plan & Storms & Flooding, Oh My!
The City of Petaluma is in the process of updating our General Plan, our City's roadmap for growth which will guide land use and development for the next 20 years. One of the primary considerations is future flooding.
We have worked with experts to anticipate how flooding in Petaluma may change over the next 30 to 70 years. This work will be demonstrated on several map diagrams that show how changes in our climate over the next several decades might affect where water may reach beyond our rivers and creeks and cause localized flooding. This information will inform how the General Plan addresses many issues, including future land use alternatives, climate adaptation, and the natural environment.
Want to learn more about the changes and how we plan for future flooding? Check out these two opportunities to get involved:
The General Plan Advisory Committee (GPAC) Meeting
WHEN: Thursday September 21, 6:30pm
WHERE: In-person at the Community Center (320 N. McDowell Blvd, Petaluma)
At their next monthly meeting, the GPAC will review the studies that show where flooding may occur over the next several decades. Members of the public are welcome. 
Virtual Community Meeting
WHEN: Wednesday September 27, 6pm – 8pm
WHERE: Zoom
This virtual community meeting will be dedicated to public review and discussion of the studies, and how they will be used to help shape the General Plan. There will be opportunities to ask questions and discuss the studies  with staff and consultants at this meeting. Details on the meeting, including a Zoom link, will be posted in the coming days.
Please visit https://cityofpetaluma.org/meetings/ for meeting details. GPAC materials are also available on the General Plan website: https://www.planpetaluma.org/gpac-page.
Design of New Skatepark Moves Forward — Join us at  RMPC Wednesday, September 20
Earlier this year, our residents, City staff, and City Council came together to identify a new 23,000 square foot skatepark as a priority for our community. We completed a site analysis and review of eight City parks to identify Lucchesi Park as the best location for a new skatepark. Thank you to all who have given your time and perspective in the new park design.  
We will unveil a proposed design at the September 20, 2023 meeting of the Recreation, Music, and Parks Commission (RMPC). Please join us to see the design and provide input through public comment. 
WHEN: Wednesday September 20, 2023, 6pm
WHERE: City Council Chambers at  City Hall, 11 English Street, Petaluma
Visit cityofpetaluma.org/skatepetaluma to learn more and sign up to receive project updates.
Community Events
Nobody knows how to have fun while supporting our special community quite like Petaluma! As we head into fall and winter, we have added a few exciting events to our website — hosted by our community partners — that will keep you busy every weekend of the year. From health to antiques to film to cleaning up the river, you are sure to find something to suit your specific fancy in our list of upcoming events. 
CLICK HERE to check it out and be sure to share with friends. We'll see you around town!
JOIN OUR PETALUMA TEAM! 
The City of Petaluma is looking for talented people to join our team! Please click the links below for more information about our open positions. CLICK HERE for a full list of career opportunities.
Associate/Senior Civil Engineer
Police Officer (Current Academy Attendees and Graduates)
Public Safety Dispatcher – Lateral
Senior Transit Planner (Grants Management) / Transit Planner II
UPCOMING MEETINGS
The City of Petaluma is hard at work for our community. Please check out our upcoming meetings and click on the links below for more information:
September 18, 6:30pm – City Council/PCDSA Regular Meeting
September 20, 3:30pm – Tree Advisory Committee Meeting
September 20, 6:00pm – Recreation, Music & Parks Commission Meeting
September 21, 6:30pm – General Plan Advisory Committee Meeting
September 26, 6:00pm – Planning Commission Meeting
 October 2, 6:30pm – City Council/PCDSA Regular Meeting
Check for upcoming meetings, agendas, and how to participate on the City's meeting webpage: https://cityofpetaluma.org/meetings/