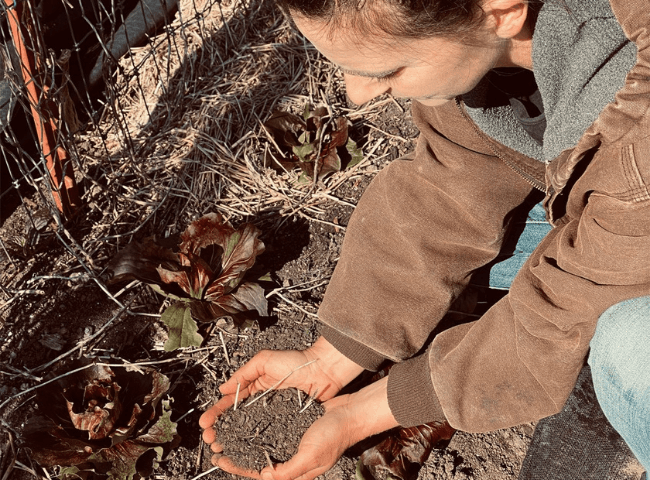 Photo Credit: Civil Eats
Good Evening, Petaluma –
Our community received a scare yesterday with the structure fire in Penngrove. Our hearts go out to those who lost property and belongings. We are so grateful to the first-responders from our Petaluma Fire and Police departments, along with neighboring fire departments, for acting fast and containing the blaze!
While this fire was relatively small, it is a great reminder of how quickly disaster can strike. Please, make your emergency prep plans and supplies a priority – your life, and the lives of your pets and loved ones, could depend on it. Visit cityofpetaluma.org/emergencyprep today and use our resources to put a plan in place.
In tonight's email we'll share important COVID information, drought updates, emergency prep resources, traffic closures, upcoming events, and more. Please enjoy, share with friends, and have a lovely evening. We'll see you back in your inbox next Wednesday!
COVID-19 UPDATE
Please take a moment to check out these important COVID-19 resources and updates from the County of Sonoma:
Testing Locations and Information
Looking to take a COVID-19 test? Find testing locations and information from the County of Sonoma HERE.
Need a Vaccine?
There are many vaccination opportunities available in Sonoma County. CLICK HERE to learn how and where you can get a vaccine today.
SAVE WATER WITH US
THANK YOU, Petaluma for meeting our ongoing water conservation goals and for sharing your ideas for saving this precious resource. You are extremely appreciated and we look forward to sharing stories of the super water savers in our community soon!
Water supplies continue to decrease as the extreme drought progresses. On September 13, Petaluma City Council proclaimed a Local Drought Emergency and enacted Stage 4 of our Water Shortage Contingency Plan in an effort to reduce water use by 30%.
Water use restrictions now in place include:
Limited outdoor watering schedule reduced to 2x per week: overnight Tues & Sat, 7pm-8am
No installing new landscapes or replanting landscapes that require water
No filling or topping off new or existing pools and spas (except public facilities)
New development to withhold landscape installation until further notice
All hoses must be equipped with a hose-end nozzle
Turn off all water features and fountains
No washing down pavement or cars at home. Vehicle washing at commercial facilities only.
These restrictions are subject to change. For the full list of current water use restrictions, along with information on what the City and our community are doing to save water, please visit: cityofpetaluma.org/savewater 
ARE YOU PREPARED FOR AN EMERGENCY?
On Tuesday September 21, multiple local first responder agencies, including our Petaluma Police and Fire departments, flew into action to contain a local structure fire in Penngrove. Prior to containment, an evacuation order was issued for residents of the area.
We'd like to extend a huge thanks to our local first responders for acting quickly and keeping our community safe. This incident also brings to light, once again, the importance of being emergency-ready. Disasters like fires can strike without warning and move incredibly fast. It is imperative to have a plan in place and supplies ready.
Please take a moment to review our Emergency Prep webpages and do the following:
Visit cityofpetaluma.org/emergencyprep to learn more.
JOIN US IN CELEBRATING HISPANIC HERITAGE MONTH
The City of Petaluma has proclaimed September 15 – October 15 Hispanic Heritage Month. Please join us in honoring the Hispanic members of our community as we acknowledge the many contributions, achievements, histories, and cultures of Hispanic Americans. We encourage you to enjoy, learn about, and support Hispanic culture now and throughout the year!
ATTEND EVENTS TO HELP SHAPE PETALUMA'S FUTURE
Virtual Visioning Workshop – September 29, 6:30-9pm
What is your vision for Petaluma? What values and principles should drive plans for Petaluma's future? Where should we plan for change?
Learn about the General Plan update and share your input through polls, written comments, and small group discussion. Building on previous community input, the visioning workshop is your chance to inform and confirm the direction of the updated General Plan.
The workshop offers Spanish language facilitation for all the activities provided by City staff who are native Spanish speakers. This opportunity will allow our Spanish speaking community to experience all workshop activities along with other Spanish speakers.
CLICK HERE to learn more.
If you cannot attend, find a Summary of the event and more information about the General Plan Update at planpetaluma.org and www.cityofpetaluma.org/meetings/
Petaluma Library Pop-Up
The Petaluma Library and the City of Petaluma General Plan Update team welcome community members to learn more about the General Plan Update through a self-guided Community Pop-up in the Petaluma Library. This self-guided and interactive exhibit will share key information on the General Plan Process and allow participants to share their priorities for the future of the city.
Come by to learn and share your ideas starting on Wednesday September 23rd!
CLIMATE ACTION UPDATE
Recommended (quick) reading: "Farming Through the Climate Emergency". Learn how Sebastopol farmer Caitlyn Hachmyer is experiencing the changing weather patterns on her small farm and her livelihood, and what this means for all of us as the effects of the climate emergency intensify. "For those of us who tend the land, grow food, and steward ecosystems, climate change is playing out every day, every season, and in every extreme weather event."
Next month: Join the Climate Action Commission on Thursday, October 14, at 6:30pm for a short presentation on ReLeaf Petaluma's plans to plant 10,000 trees. For more information on how to attend, visit: cityofpetaluma.org/meetings
UPCOMING 101 OFF-RAMP CLOSURE AT E. WASHINGTON
Heads up, Petaluma! Caltrans will close the northbound Highway 101 off-ramp to E. Washington Street in Petaluma from 12:01 AM, Saturday, September 25 to 6:00 AM, Monday, September 27, 2021.
Northbound traffic will take the prior exit at Lakeville Highway (State Route 116). Turn left on Lakeville Highway, then left on S. McDowell Boulevard to E. Washington Street.
As part of the Petaluma Widening Project, Caltrans is widening Highway 101 in Petaluma between Lakeville Highway (State Route 116) and Corona Road by adding a carpool lane in each direction. Upon completion, Highway 101 will be 3 lanes in each direction, including the new northbound and southbound carpool lanes. The $78 million project is scheduled for completion in late December 2023.
For real-time traffic updates, visit: http://quickmap.dot.ca.gov/
WE'RE HIRING
The City of Petaluma is looking for talented people to join our team! Please click the links below for more information about our open positions. CLICK HERE for a full list of career opportunities.
Police Officer (Current Academy Attendees & Graduates)
UPCOMING MEETINGS
The City of Petaluma is hard at work for our community. Please check out our upcoming meetings and click on the links below for more information:
September 22, 7pm – Technology Advisory Committee
September 23, 6pm – Public Art Committee
September 28, 6:30pm – Youth Commission
September 29, 6:30pm – General Plan Update Visioning Workshop
Check for upcoming meetings, agendas, and how to participate on the City's meeting webpage: https://cityofpetaluma.org/meetings/.